This frameset was sourced locally, and has not been ridden for more than a decade.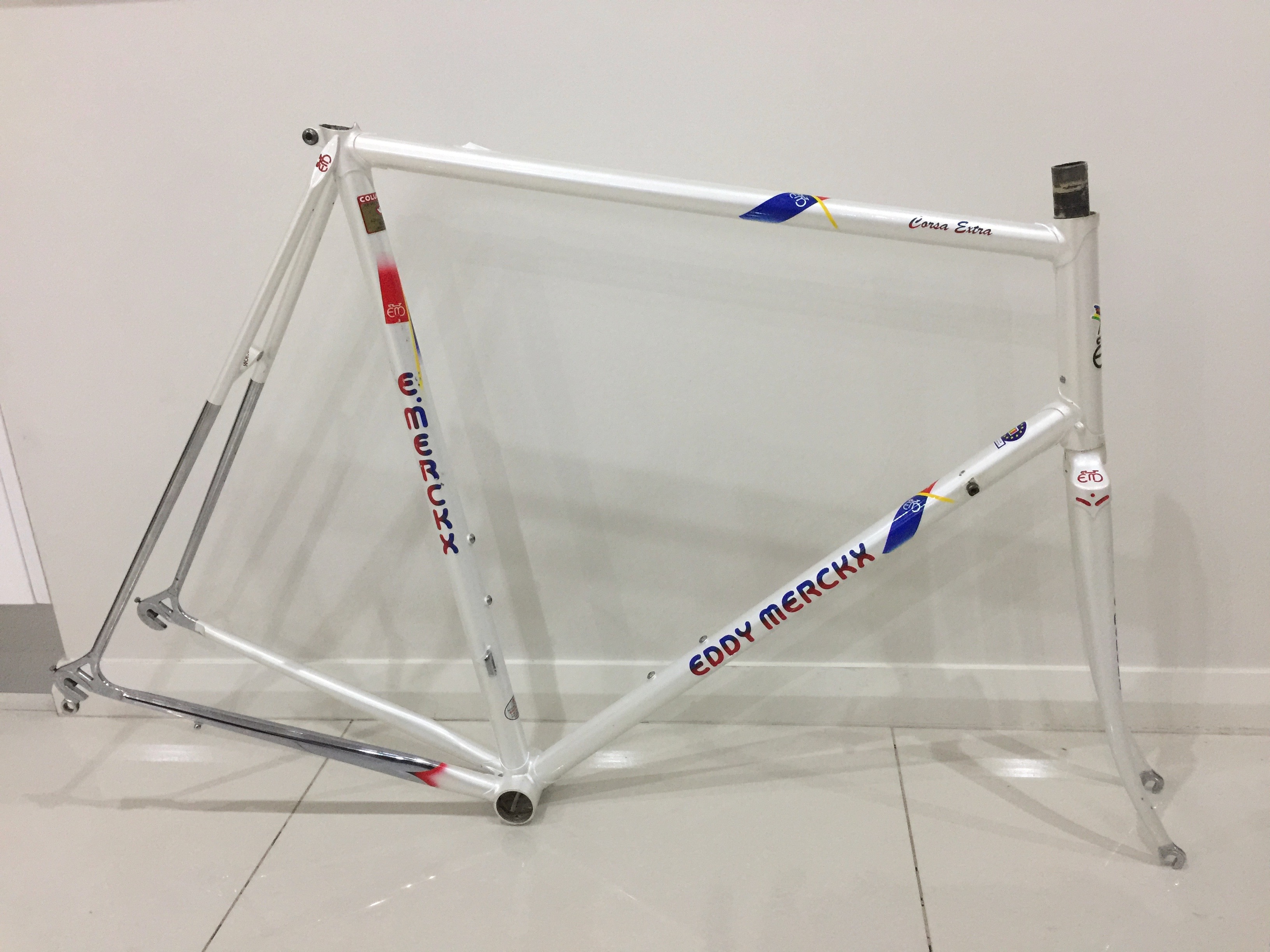 The frame is a 1996 Corsa Extra, in Pearl White. Sizing is ST62 – TT59.
It's Columbus SLX NEW, which was the modified SLX tube set that Merckx used for the last couple of years of Corsa Extras.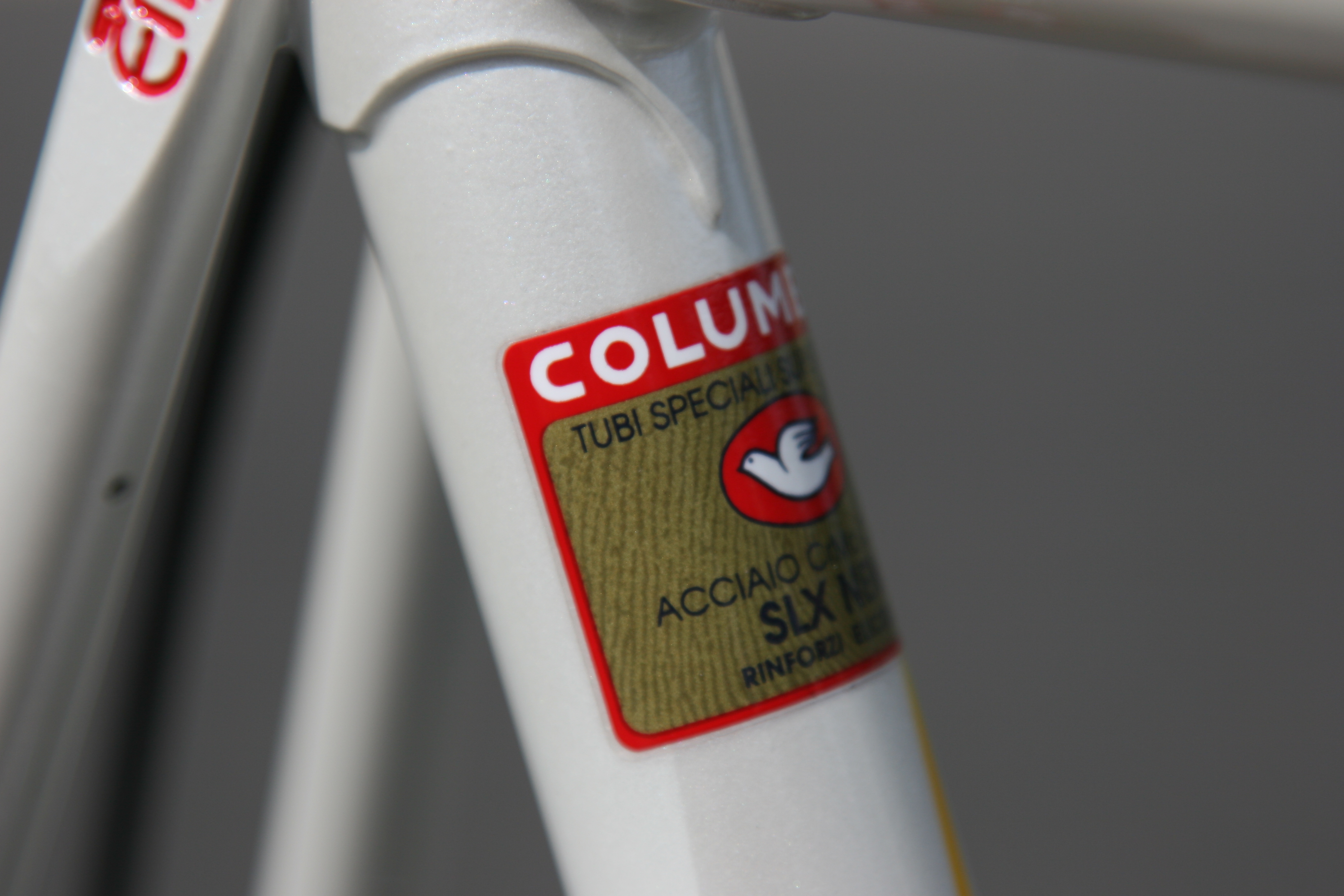 The paint is original, and in immaculate condition. The clear coat is flawless. It presents as brand new, and in public it never fails to draw attention.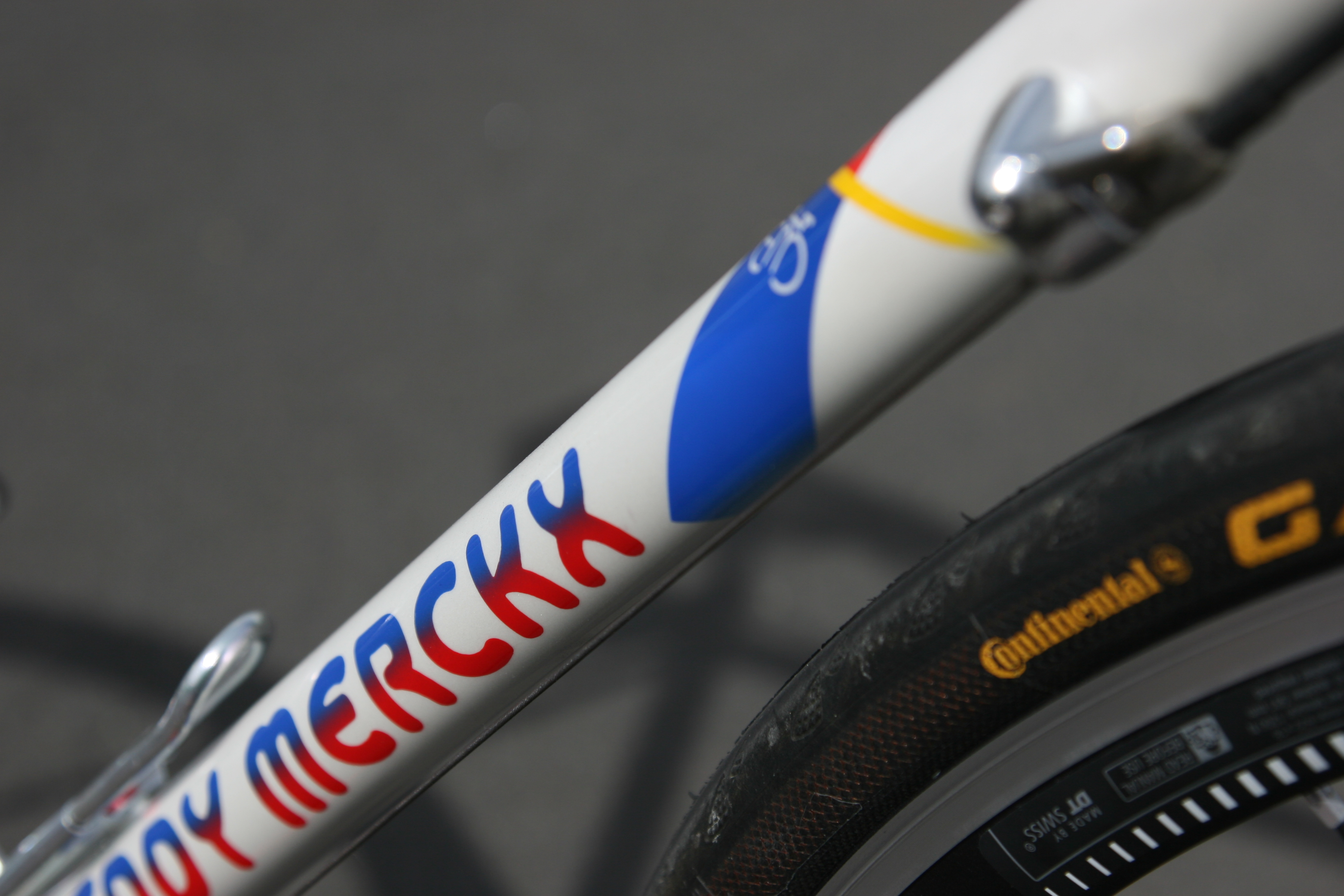 It was recently built with 11-speed Dura-Ace, for display at a cycling event.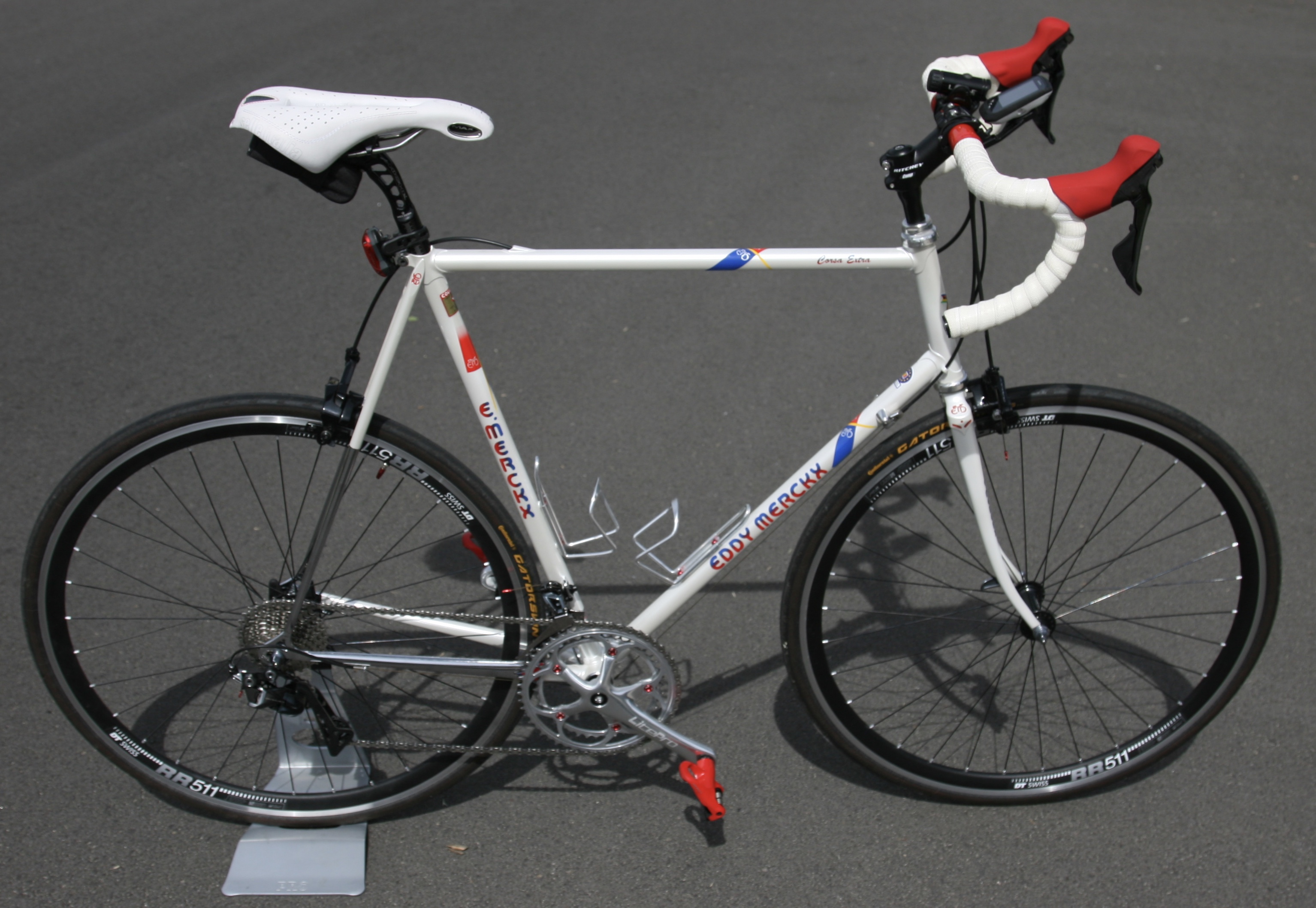 It's now available as a frameset, or as a complete bike with your choice of gruppo. The rear dropout spacing has been set to 130mm, so any 10 or 11 speed gruppo will work.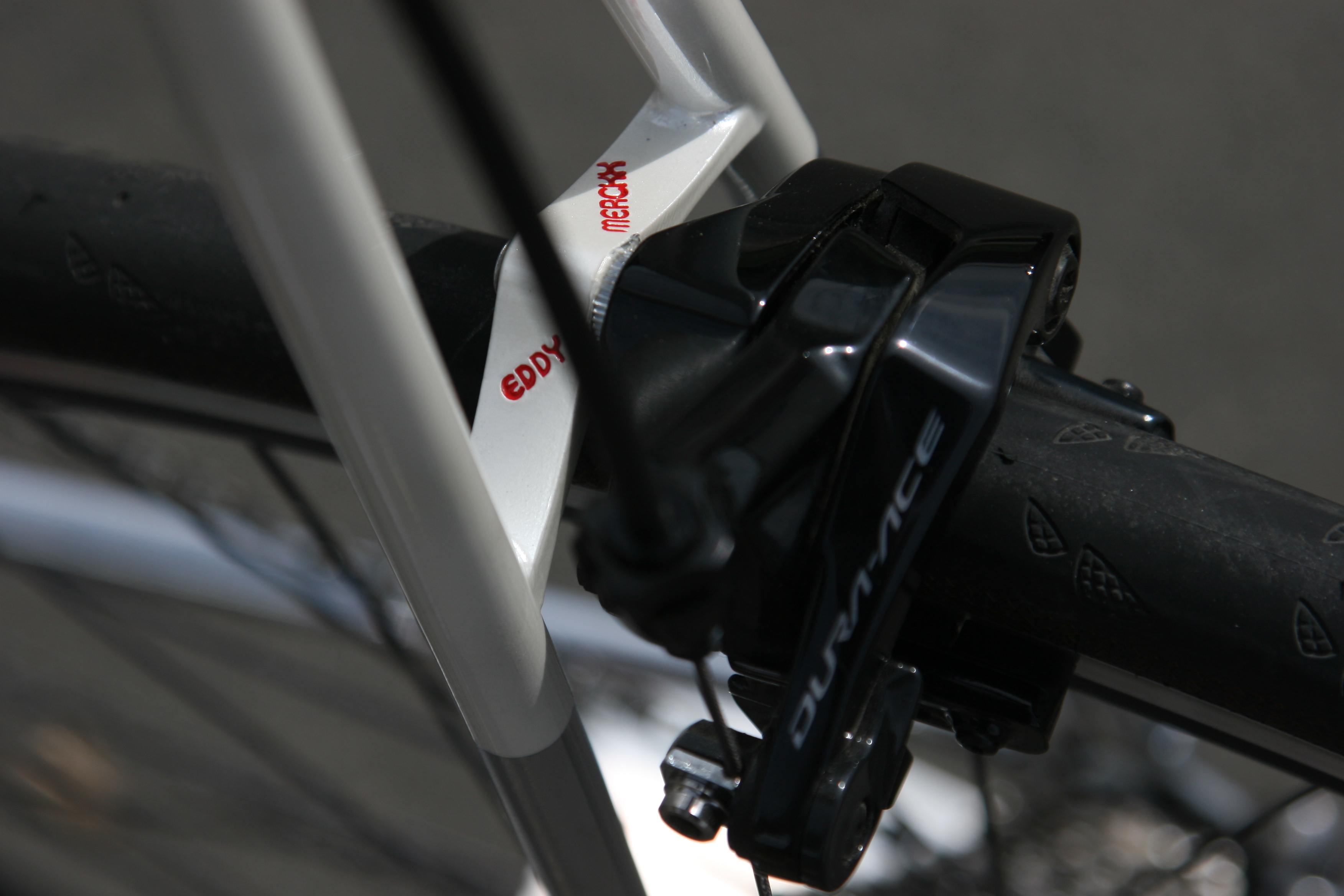 The serial PX2B – G2150 confirms this is a Corsa Extra (the 'X'), a 62cm (the '2'), and 2150 is early '96. BB is Italian.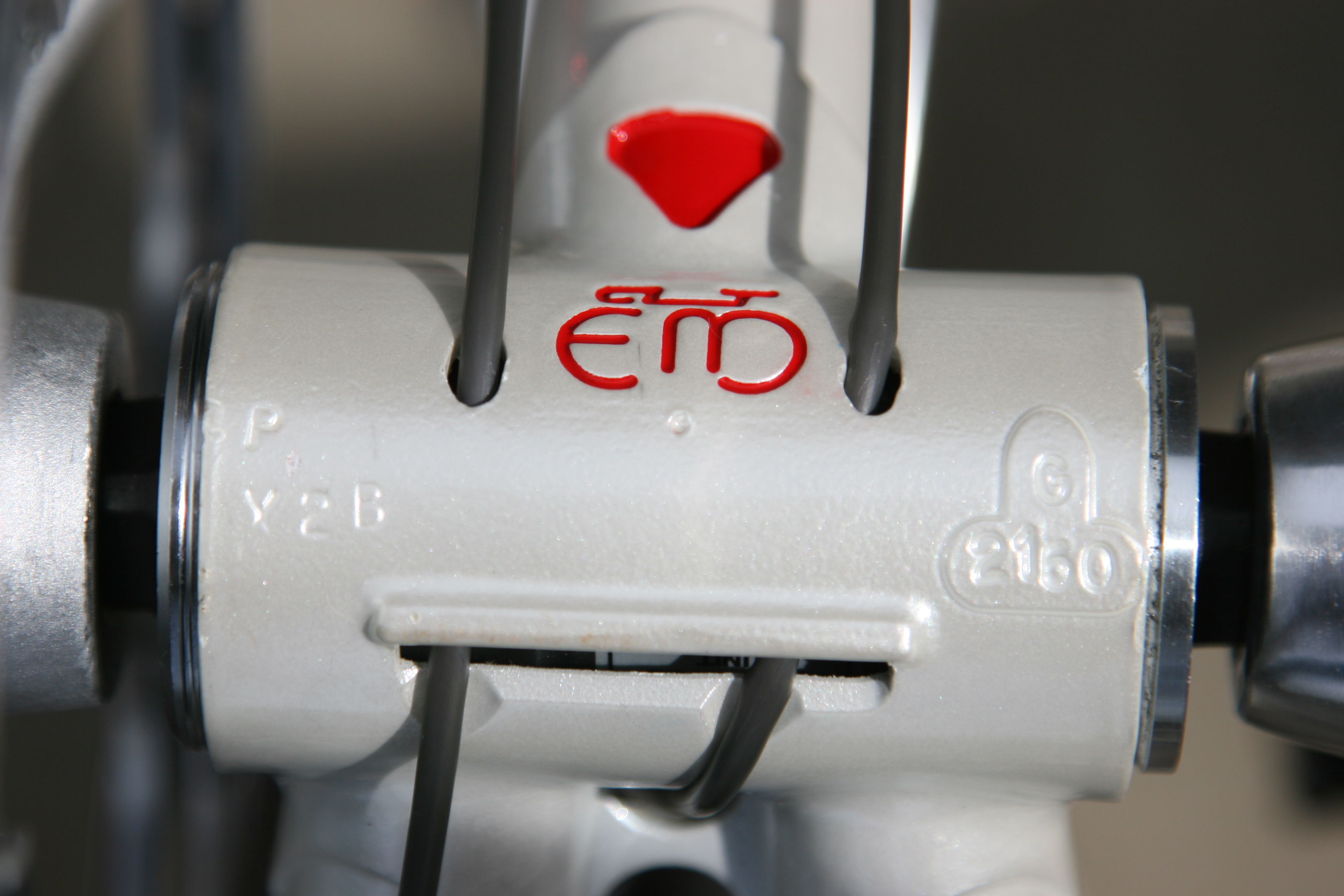 The frameset is available now, and can be shipped anywhere in Australia or internationally.
Millfield Velo are customisers, so this frame can be built into a complete bike, to your exact specification. We have access to Campagnolo, SRAM and Shimano components both modern and period-correct, with many of them in stock.
Contact us here for more information, or to arrange an inspection.