In it's second life, Edouard Louis went white.
But in its first life, it was born a purple 'Alu'. In 1998, it probably had a Mirage or maybe even a Record Gruppo, or maybe a Shimano 600. Either way, I'll never know, because I bought it as a frameset.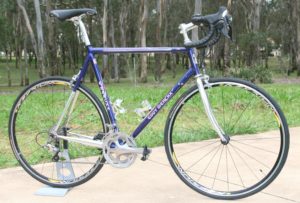 It's a weird mix of technology, this frame. Columbus Altec alloy with a 1" threaded headset, it sits awkwardly in between alloy frames that almost always were 1-1/8", and steel frames that almost always were 1".
It took me a few years to find a catalog that had this Alu model in it, and from that catalog and a few emails came a conversation with a Merckx expert who established that the 'G' in my serial number is a 1998 production code. Phew! Identifying it as a '98 was a relief.
Did I mention that this was my first Merckx? Like most of us, Eddy remains the GOAT, and for some time I had been looking for a Merckx frame to build up. One day, bingo there it was on eBay, for sale only 10 minutes from my house. I couldn't pay for it fast enough, let me assure you.
The first build was as a 105 5700 2 x 10, with Ksyrium Elites (love those wheels, but i'm just too heavy for 20/24 spoke configs now). I must have done a couple of thousand kms on Eddy like this, until the forks failed catastrophically.
I replaced the original alloy forks with a pair of Tifosi 1" carbon threadless forks, and kept on keeping on.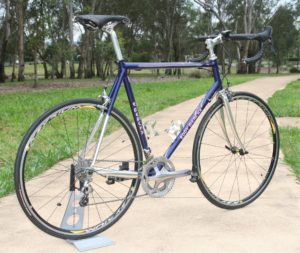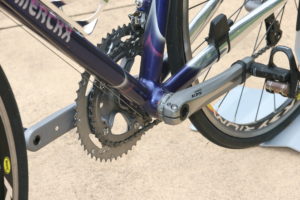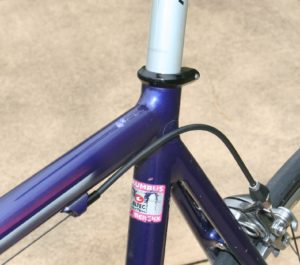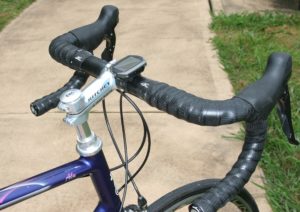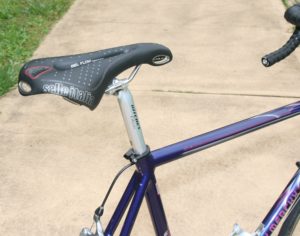 Fast forward to 2017. Eddy is now a flat-bar, courtesy of a disagreeable back that no longer agrees with the drop bar concept.
What a makeover the old boy got! Totally new everything, let's make a list.
Full Tiagra 4800 gruppo…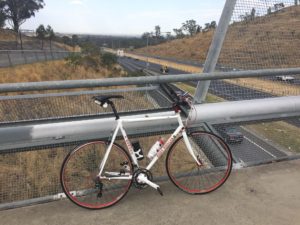 You're probably asking why I fitted a Tiagra gruppo to a bike that 'deserves better'. I sometimes get looks that convey the same message.
The reason is because I dislike the marketing around gruppos. There's bugger-all difference between Tiagra and Dura-Ace, except for weight and exotic (i.e. expensive) materials. This new 4800 set uses the 11 speed geometry, it's amazing to ride, it shifts seamlessly, it's 10sp, and it's sensibly priced!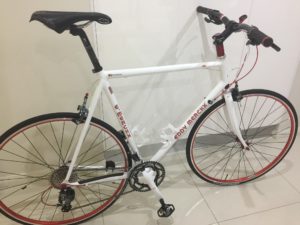 And so this bike runs a full 4800 gruppo, with a custom painted crankset…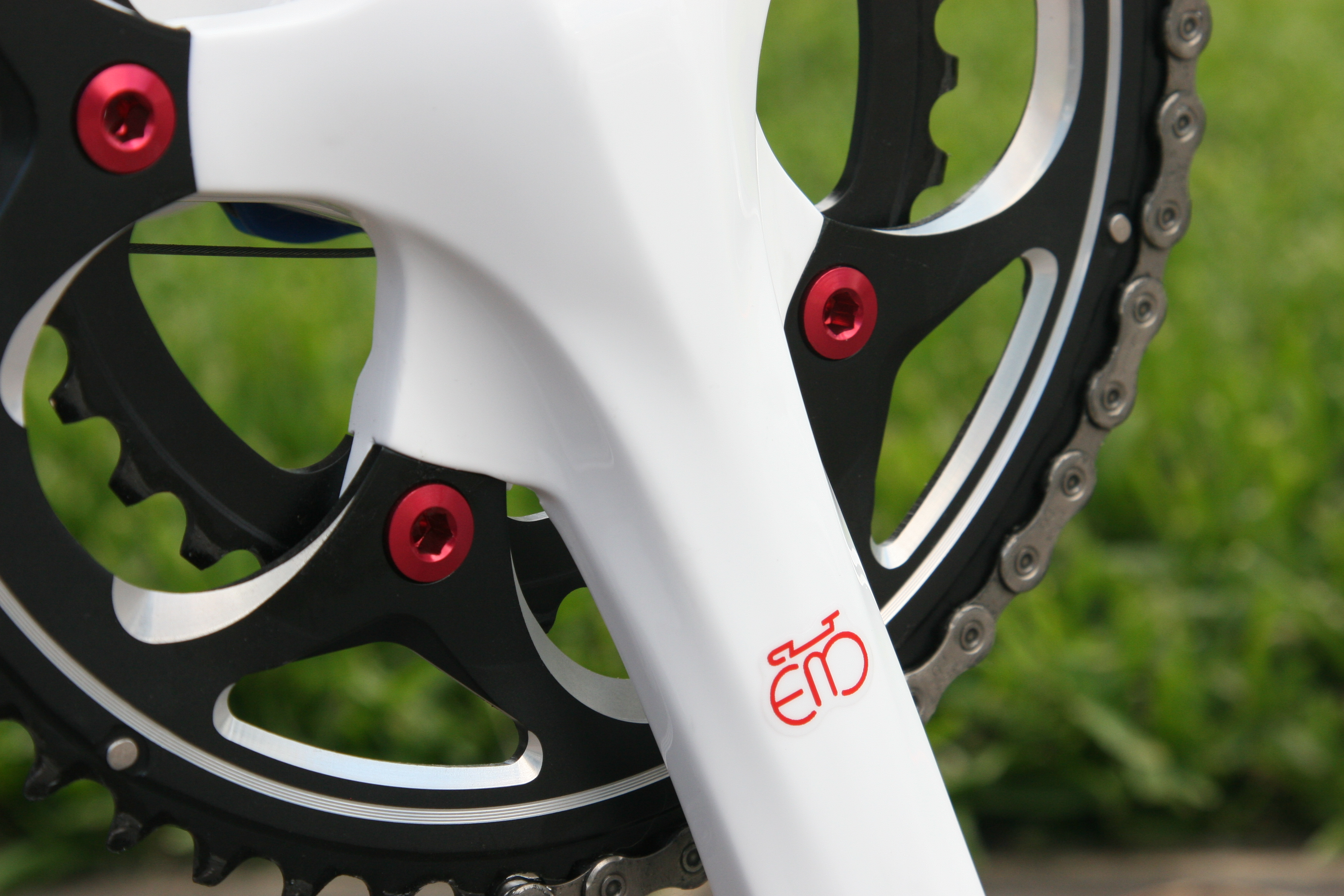 …custom built wheelset with novatech hubs on 80s era red anodised rims…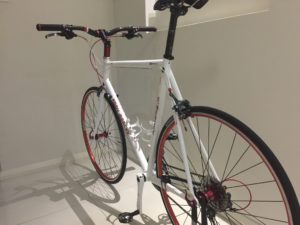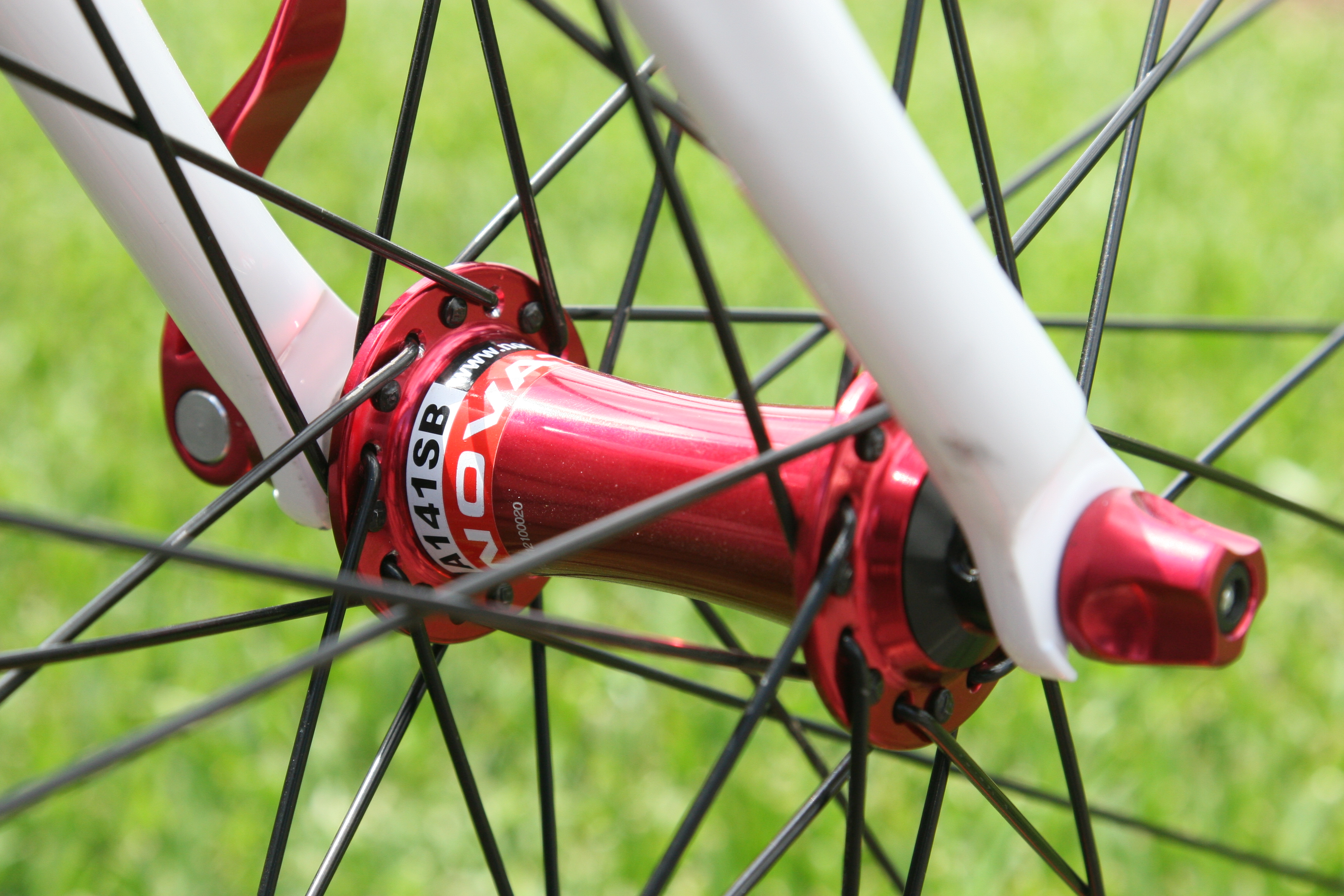 …Italian Tifosi carbon forks with a Miche threadless headset…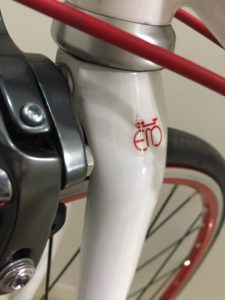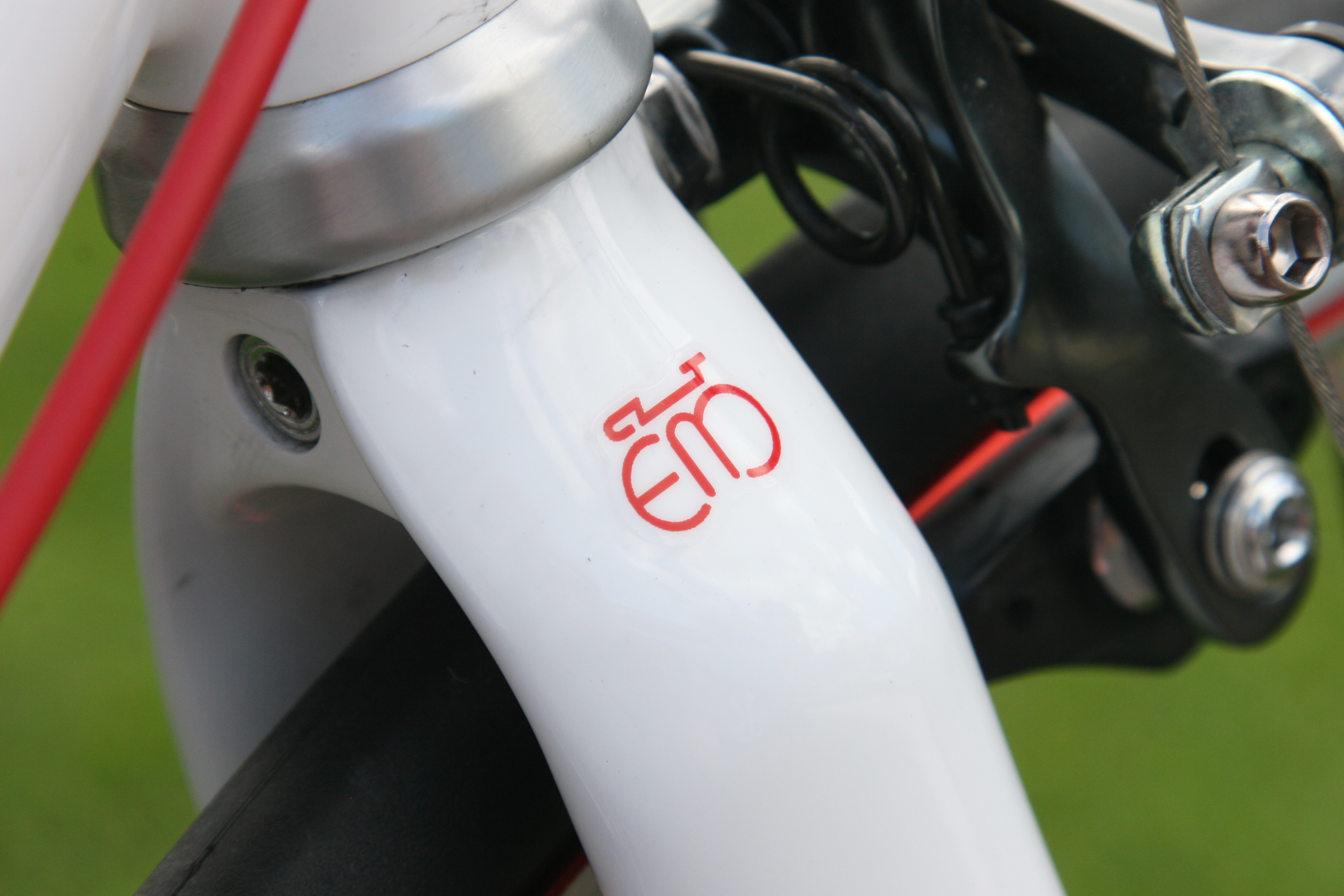 …small details like custom painted bottle cages and red anodised fasteners…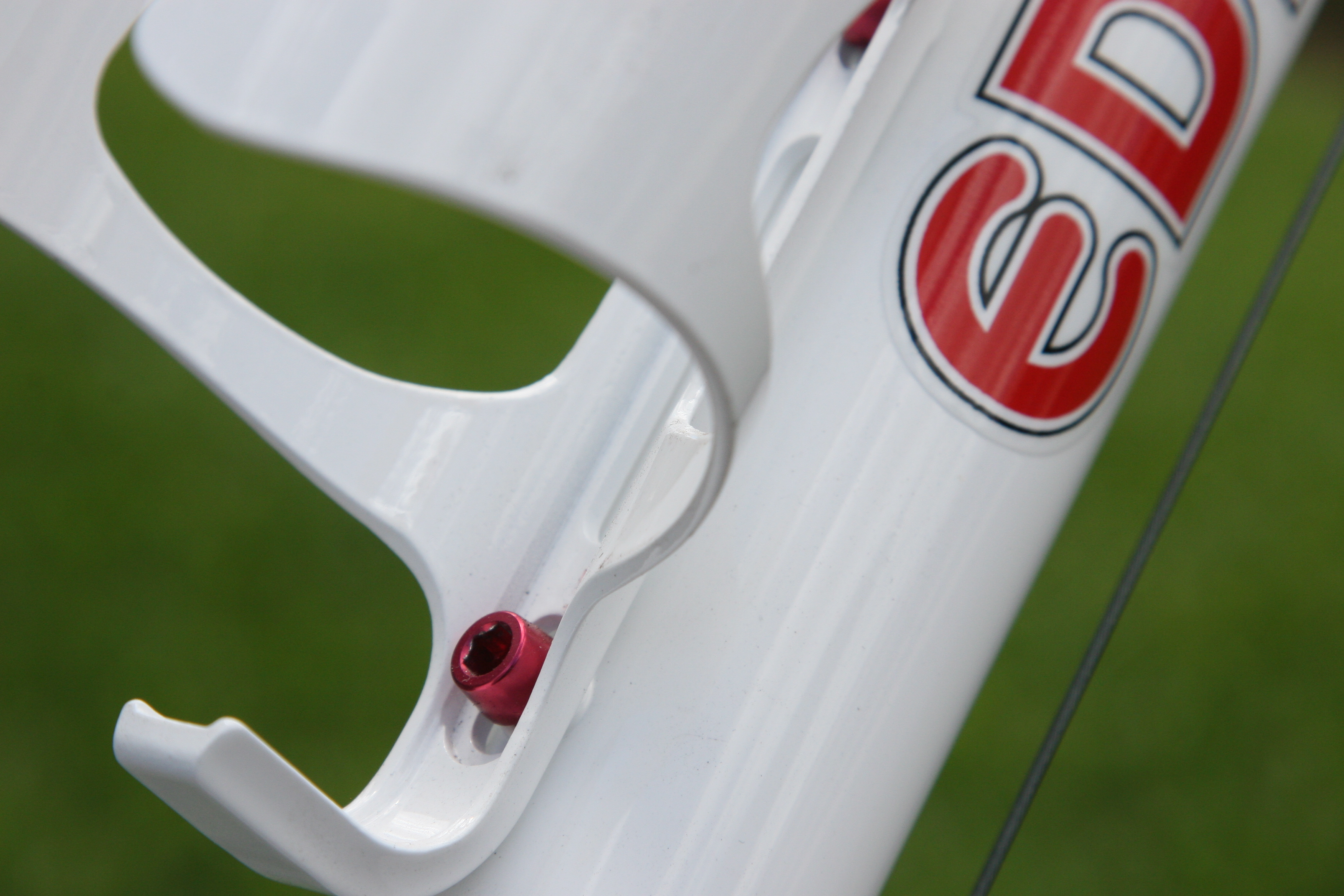 …Carbon 'bars…
…and a new white & red paint job by Star Enamellers, with custom decals by Cyclomondo, (of course).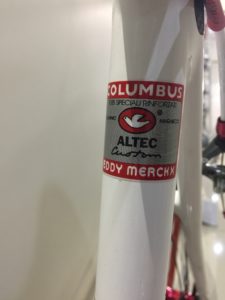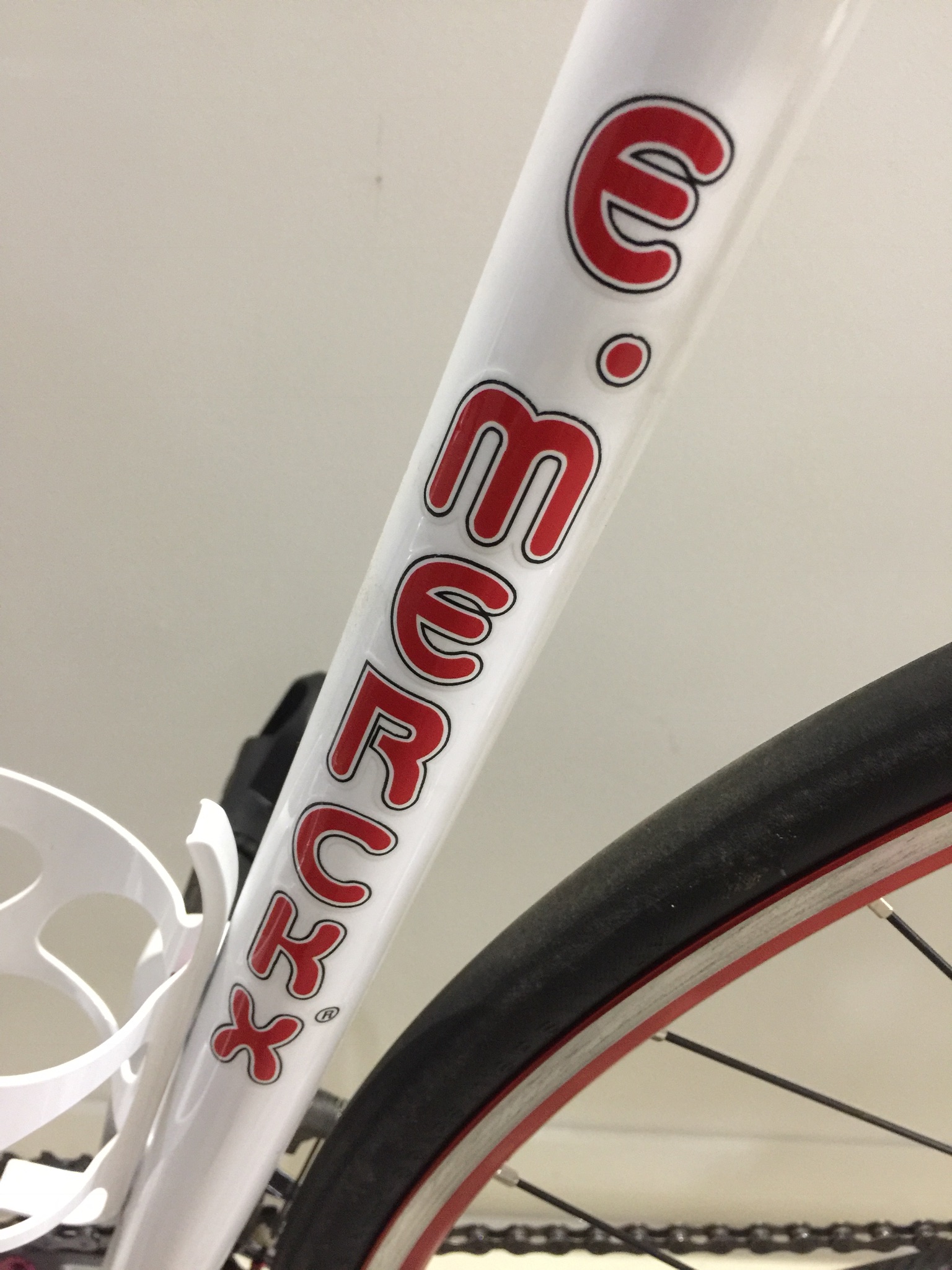 The 'Altec' frame decal is a once-only custom decal in red for this bike…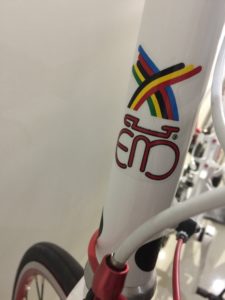 …as is the Merckx headtube decal in red…
…but through all the years and changes, it still has the same old overweight rider.
And what does it ride like? It's a bloody ripper of course!
@millfieldvelo