In November of 2017, I bought an MXL Motorola.
You can read the origin story here. It arrived from interstate like this: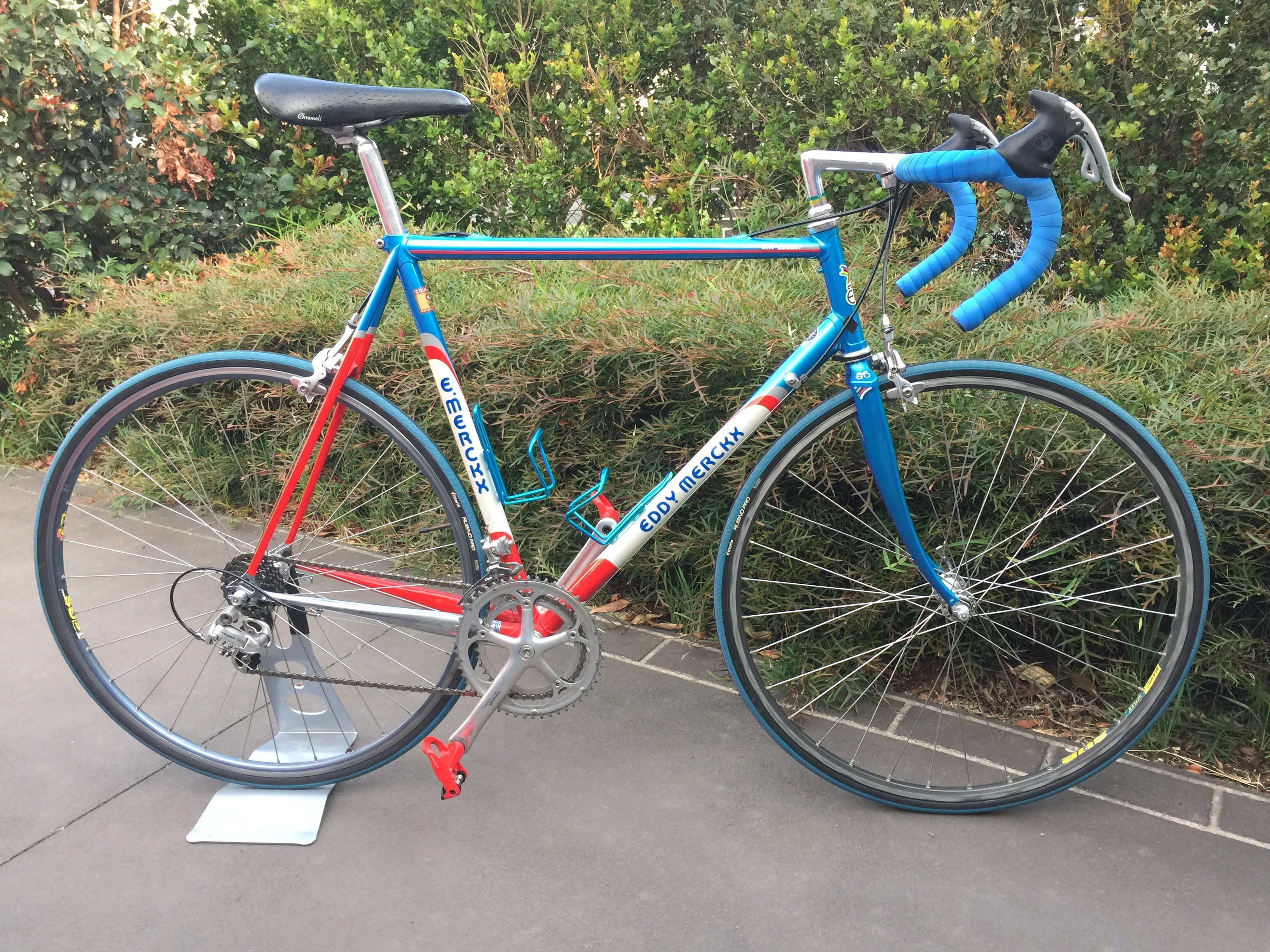 It was good, but not great. Straight but not perfect.
Over the next year, I went through a fair bit of development on this bike to refine its characteristics. I wanted it to be the perfect example of what is possible with a classic frame – it had to showcase the MV ethic of bringing old frames together with new components to create ultimate steel-framed bikes.
It's now complete.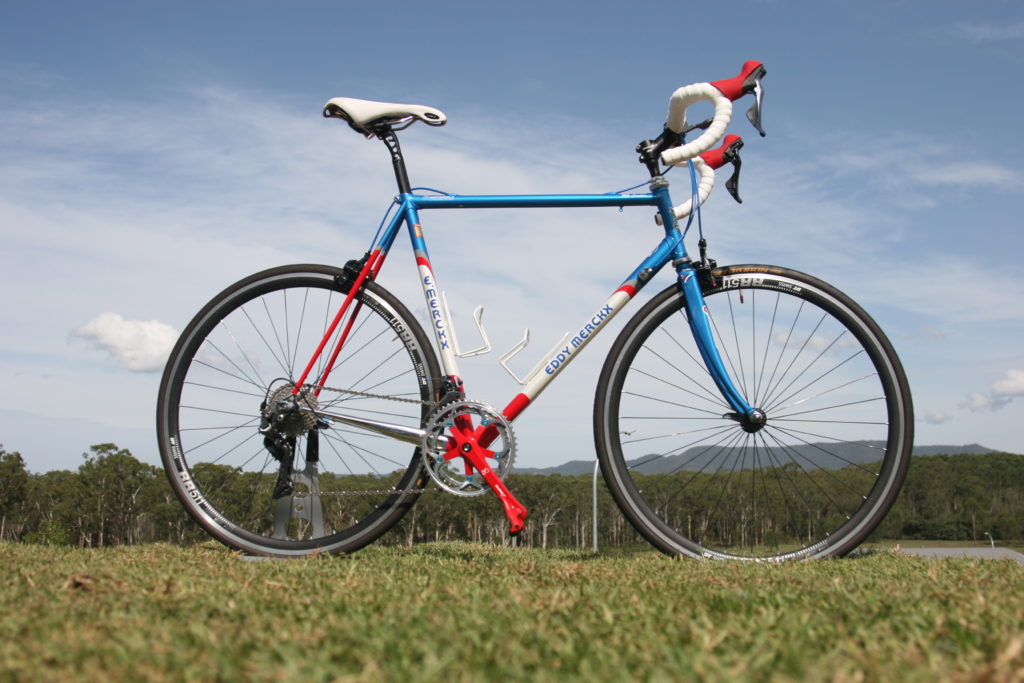 The frame is an early 1993 MX-Leader, in Columbus 'MiniMAX' tubing. It still carries the original Motorola paint, which has been repaired in baked enamel by Star Enamellers. It's an XL/57cm, with original Columbus Max forks and a single chromed seatstay.
The frame is unique and quite rare – it has an original English bottom bracket. It was almost certainly made for the US market, where English BBs were favoured. There are only a few such Merckx frames known.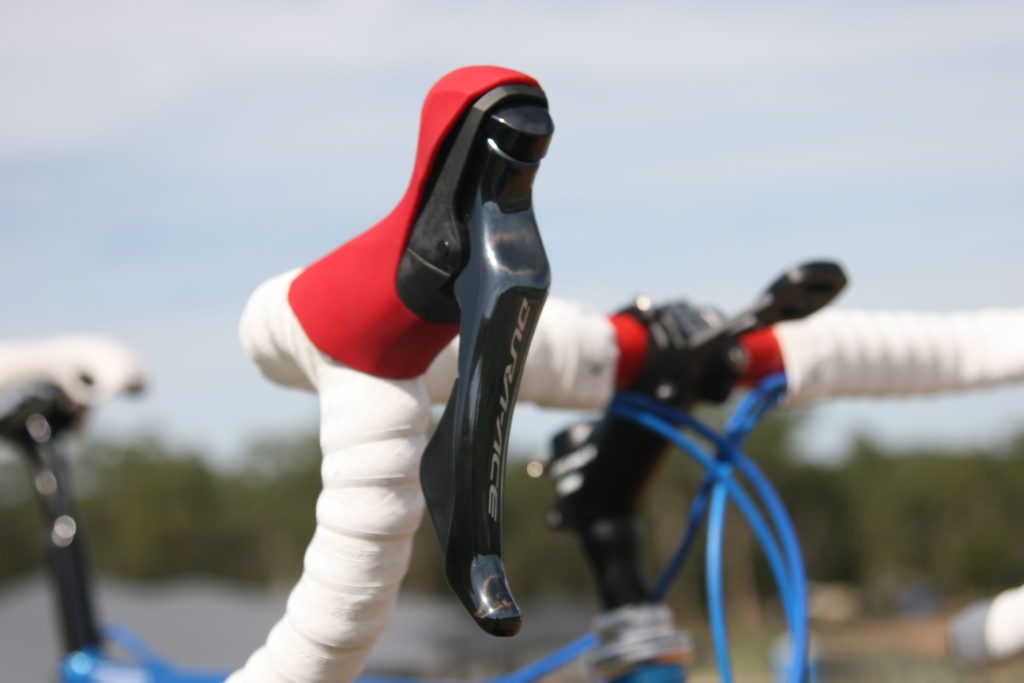 As a US-bound model, it's almost certain that this bike was originally fitted with a Shimano Dura-Ace groupset. The Motorola Team were part of Shimano's factory developments, and it was Phil Anderson on a very similar frame to this that was one of the first riders to trial the 7000 series STI shifters in competition.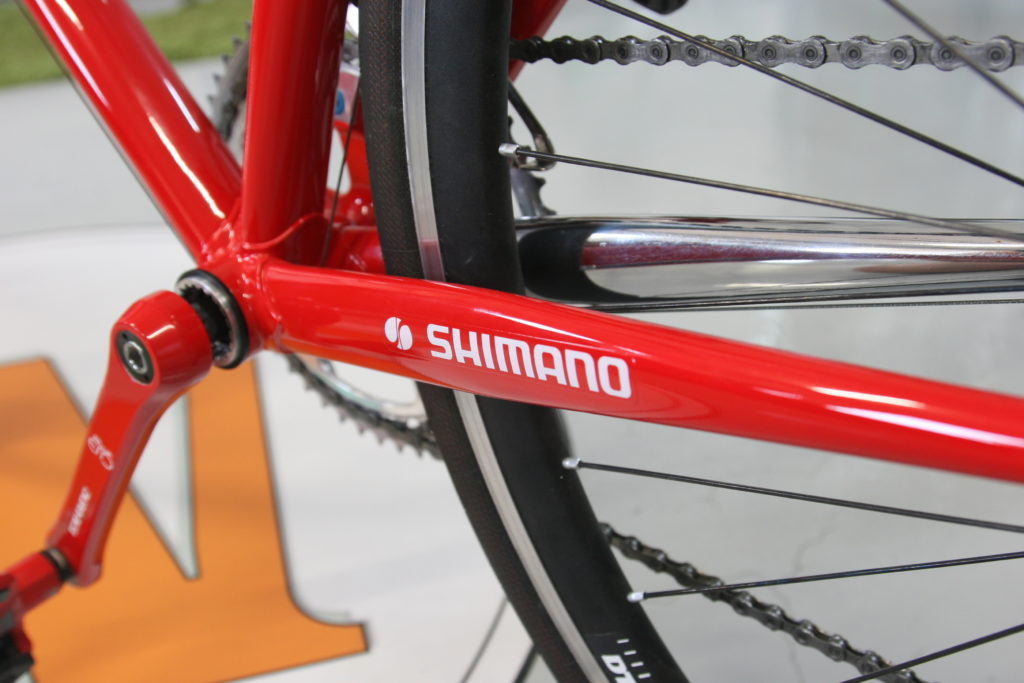 It's fitting that we specified an upgrade to 2018-spec DA groupset on this bike. Shifters, F & R Mechs, Brakes and Hubs are all Dura-Ace 9100. The Crankset is period-correct DA7403, repainted to match the frame, with a Shimano cartridge BB for long life.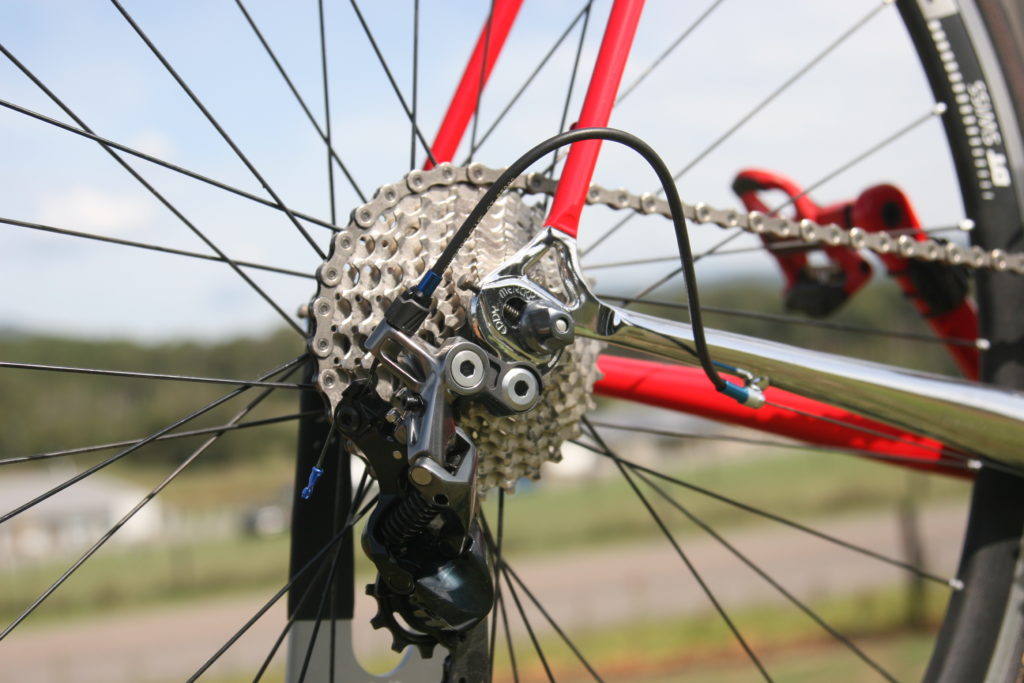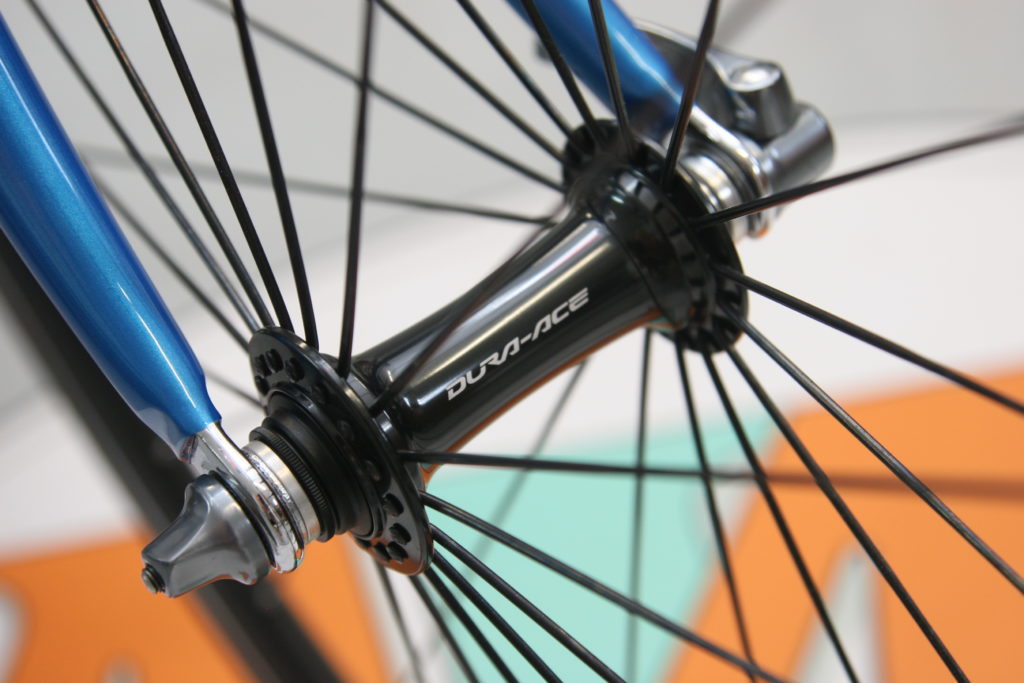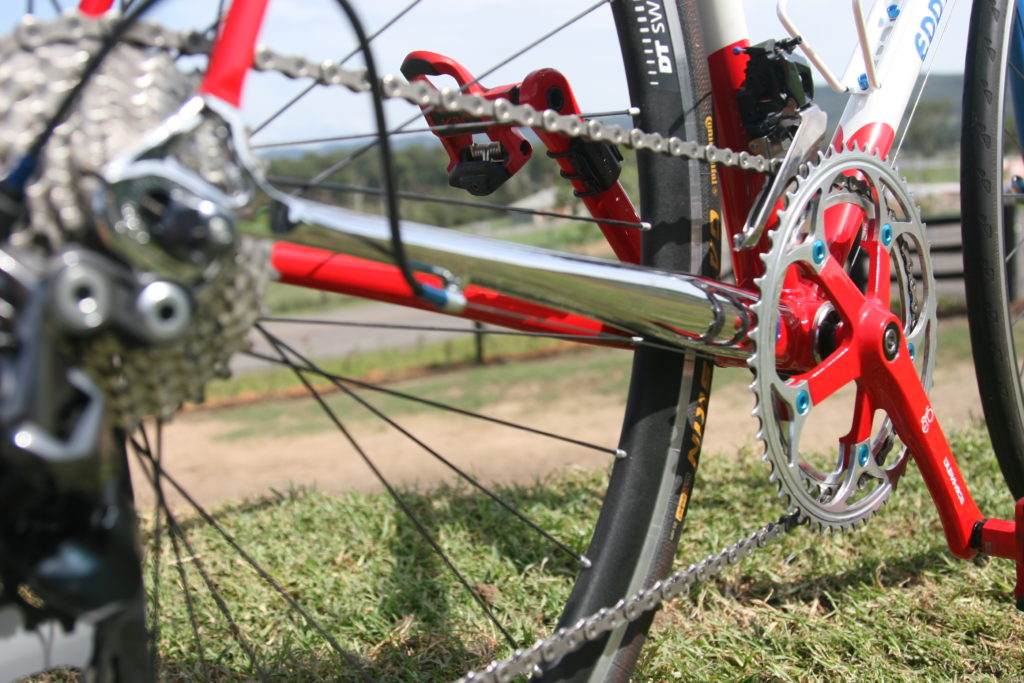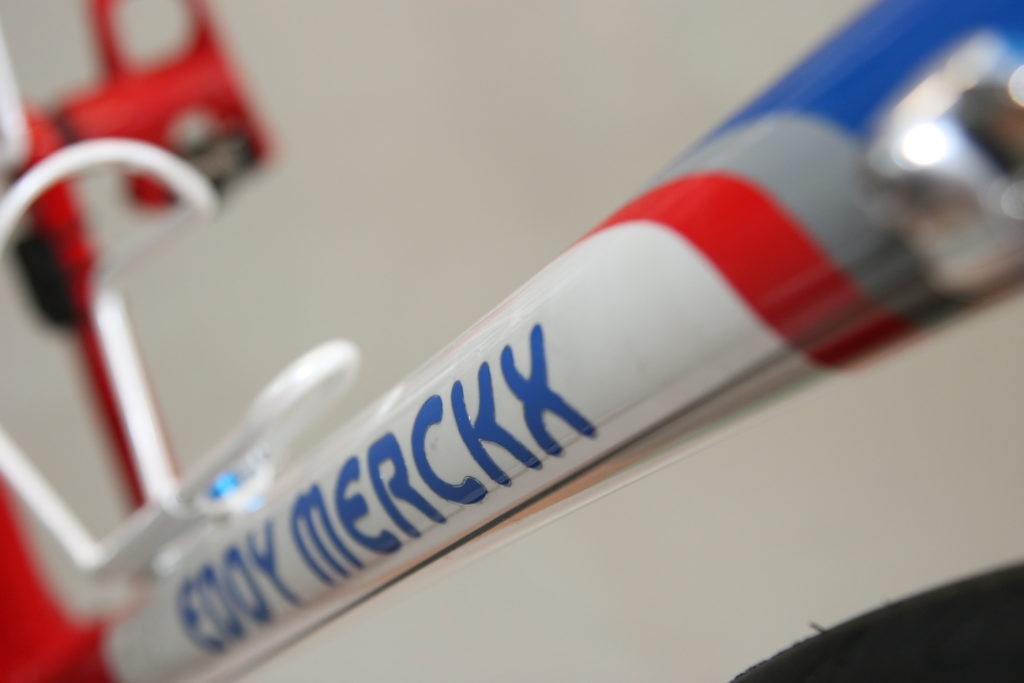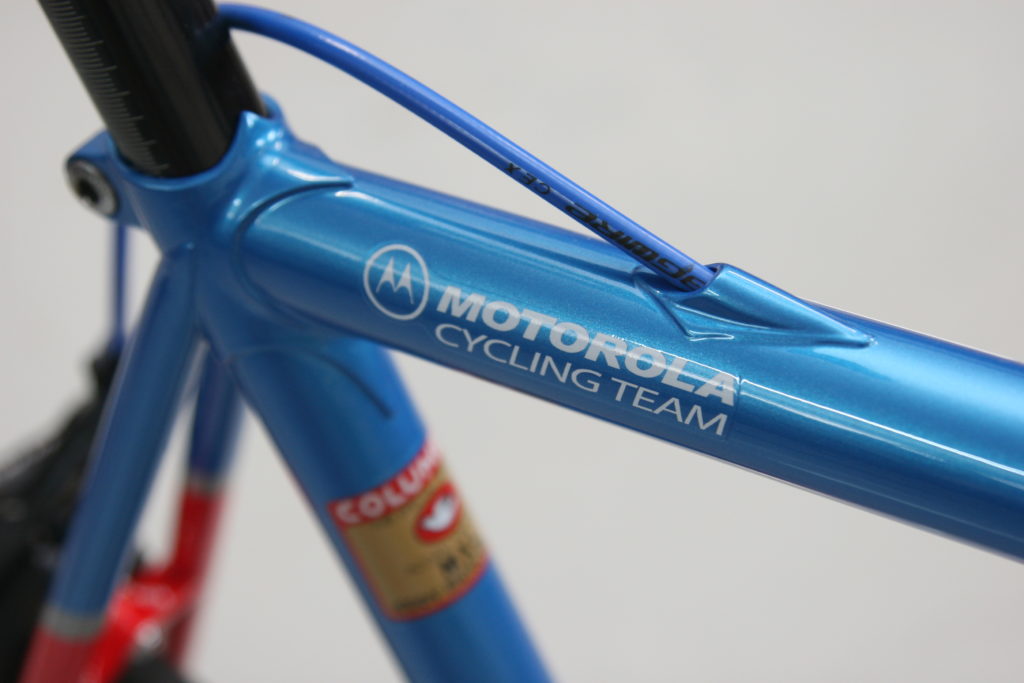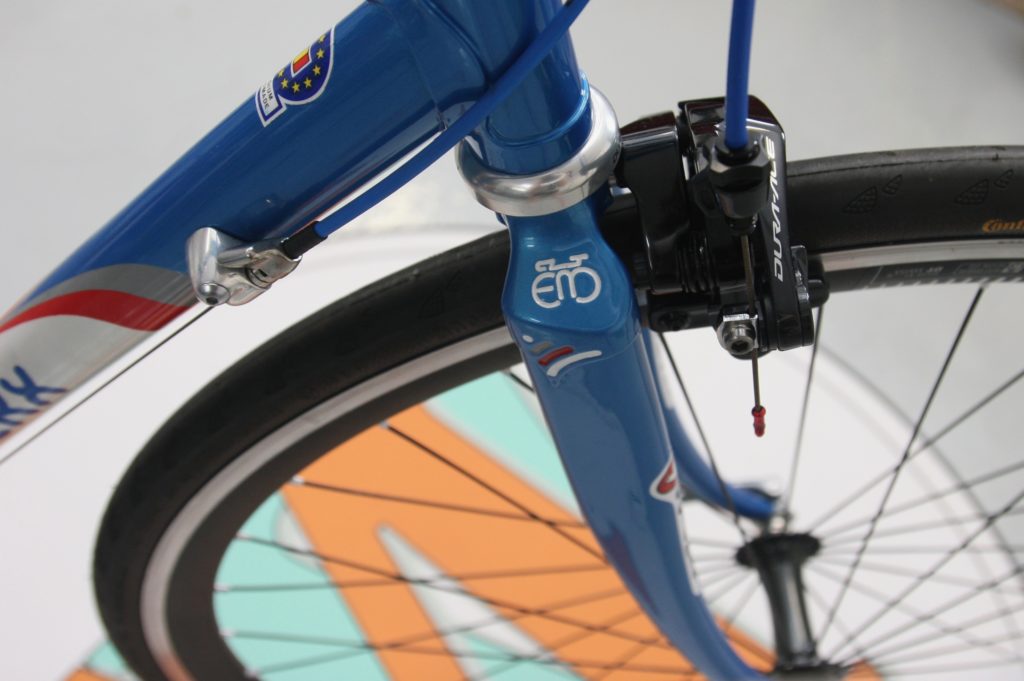 This bike now sits proudly in the MV front window. It's a 25-year old bike, but is capable of ultimate modern-day cycling performance. It's our dream bike, and when we ride it, heads turn.
We want to build a bike like this for you, so contact us here and let's talk about your dream bike.