This frameset came from a long-time bike industry guy, who hadn't ridden the bike for more than a decade. It sat in storage because he wanted the Campag gruppo – a C-Record Delta set. We met at a bike show, and talked about bikes and life, and I mentioned to him that I was into Merckx bikes. A week or two later, we had a deal.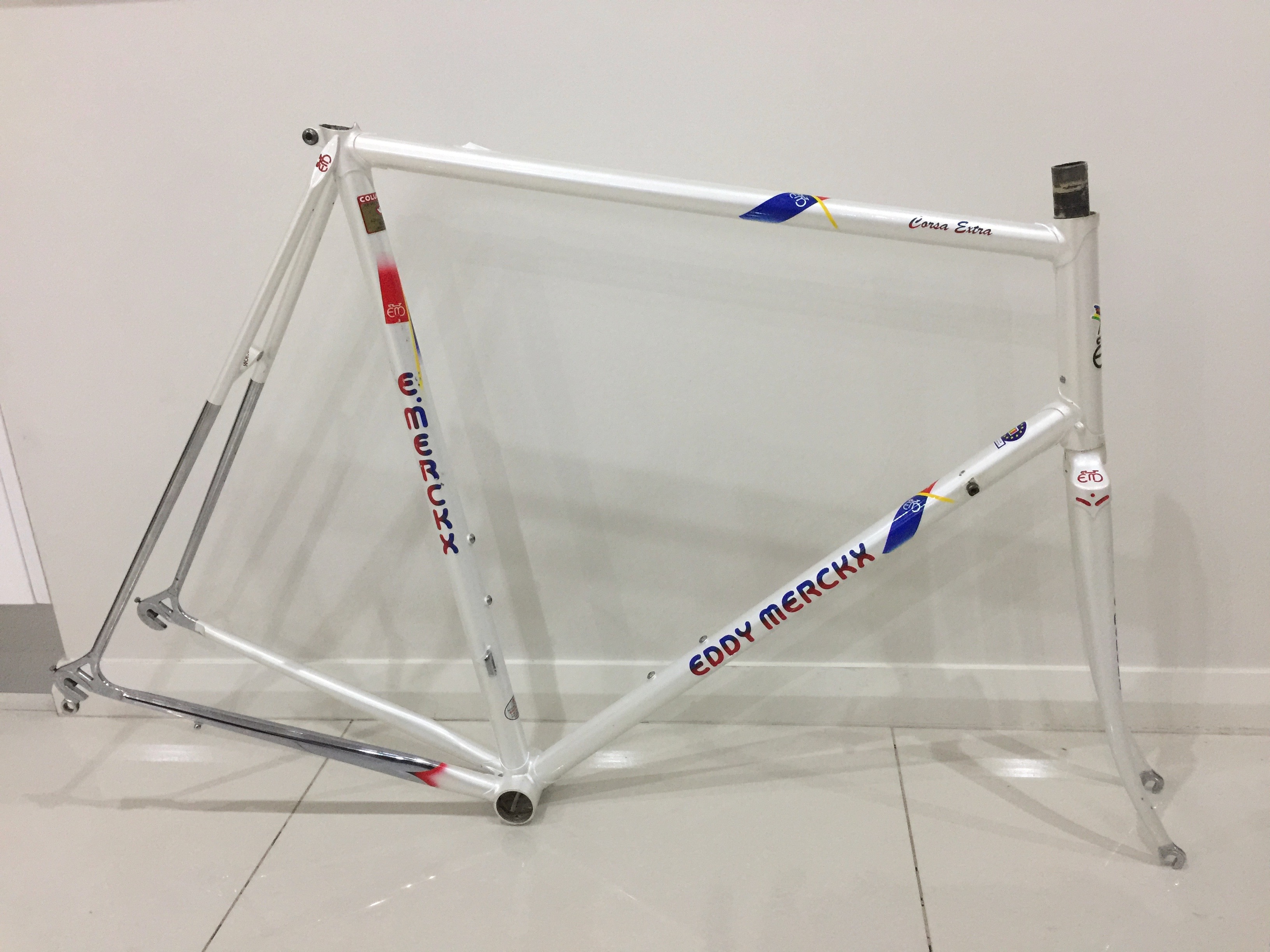 The frame is a 1998 Corsa Extra, in Pearl White. Sizing is ST62 – TT59.
It's Columbus SLX NEW, which was the modified SLX tube set that Merckx used for the last couple of years of Corsa Extras.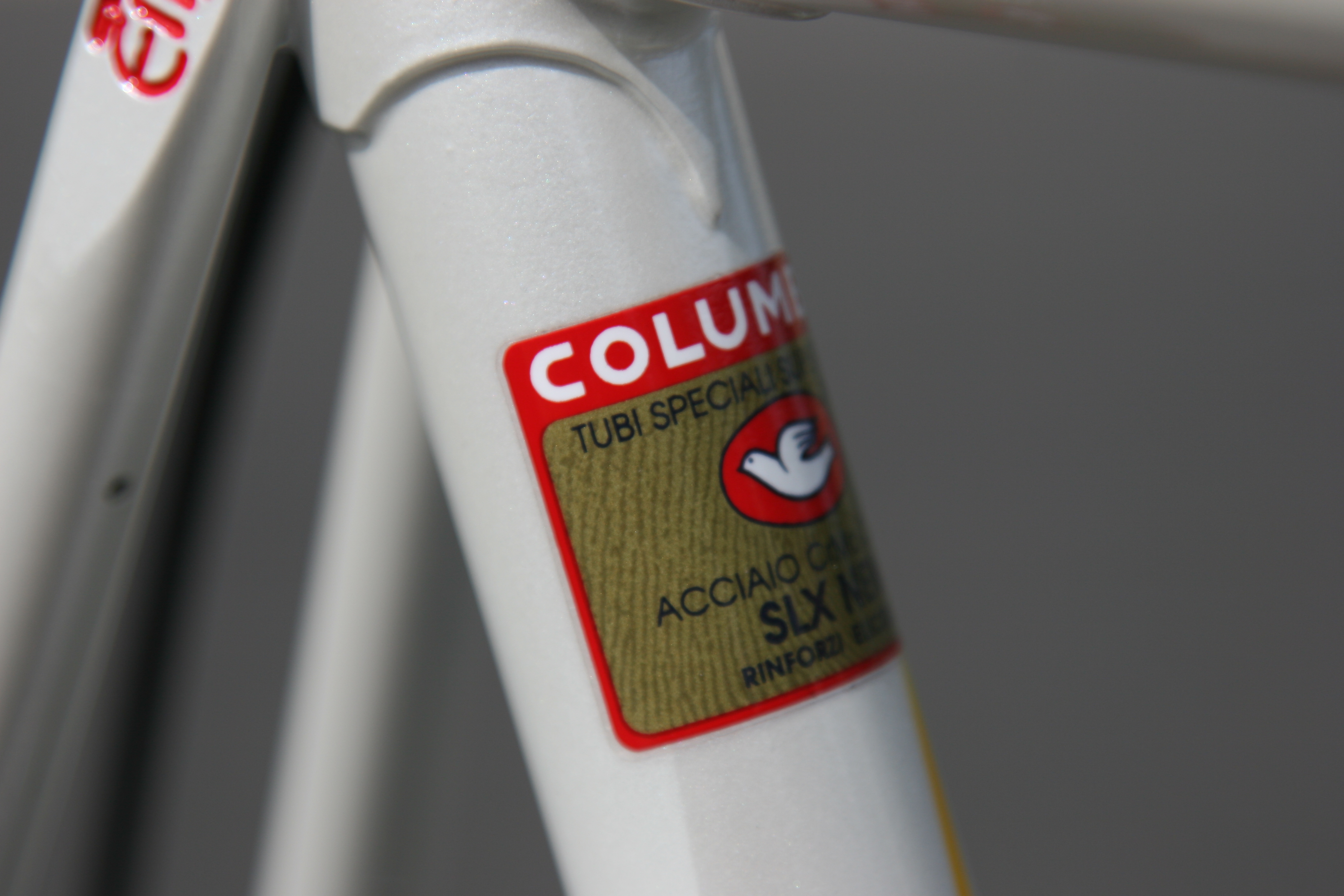 The paint is original, and in immaculate condition. The clear coat is flawless. It presents as brand new, and in public it never fails to draw attention.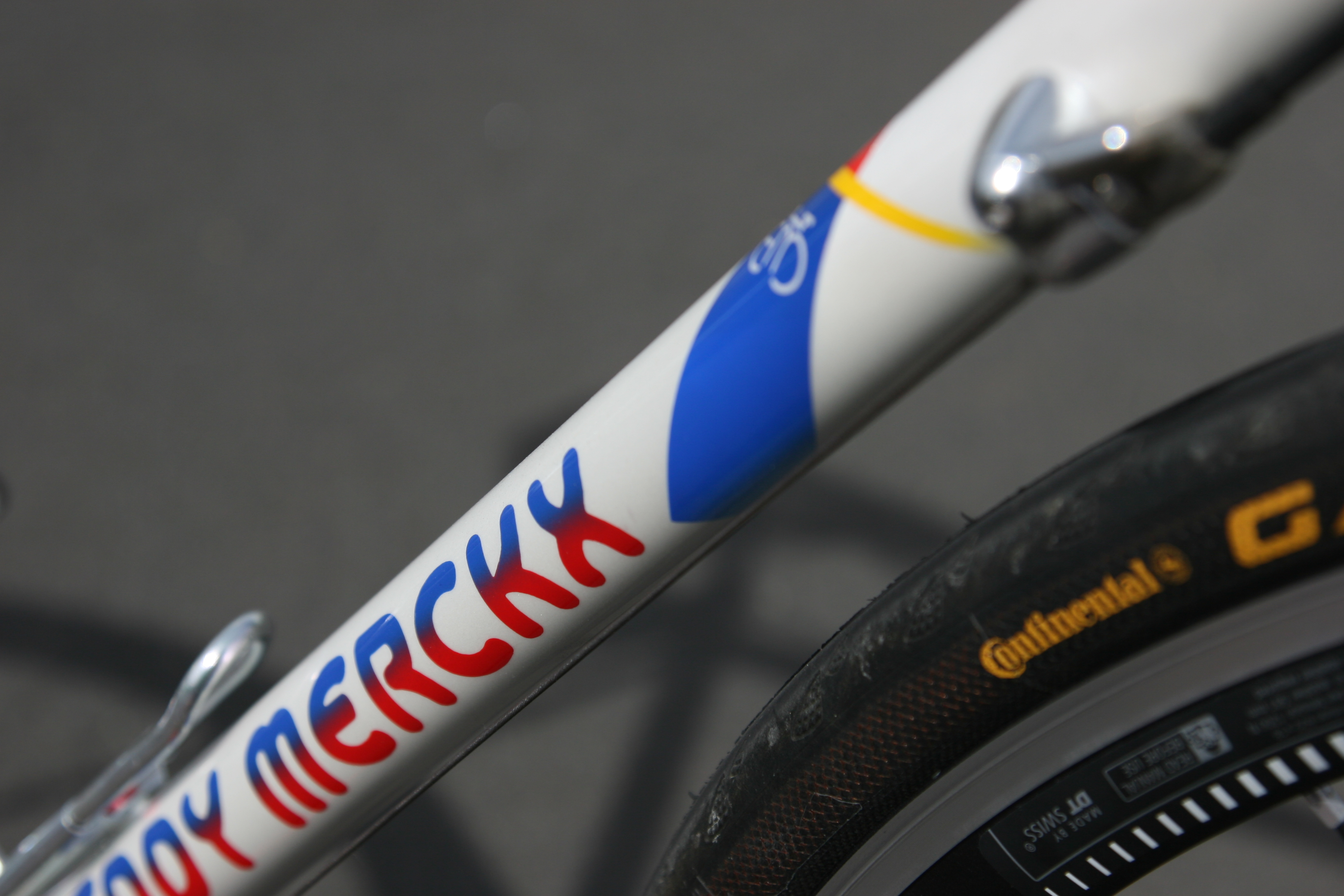 It was built up with 11-speed Dura-Ace, and ridden a couple of times.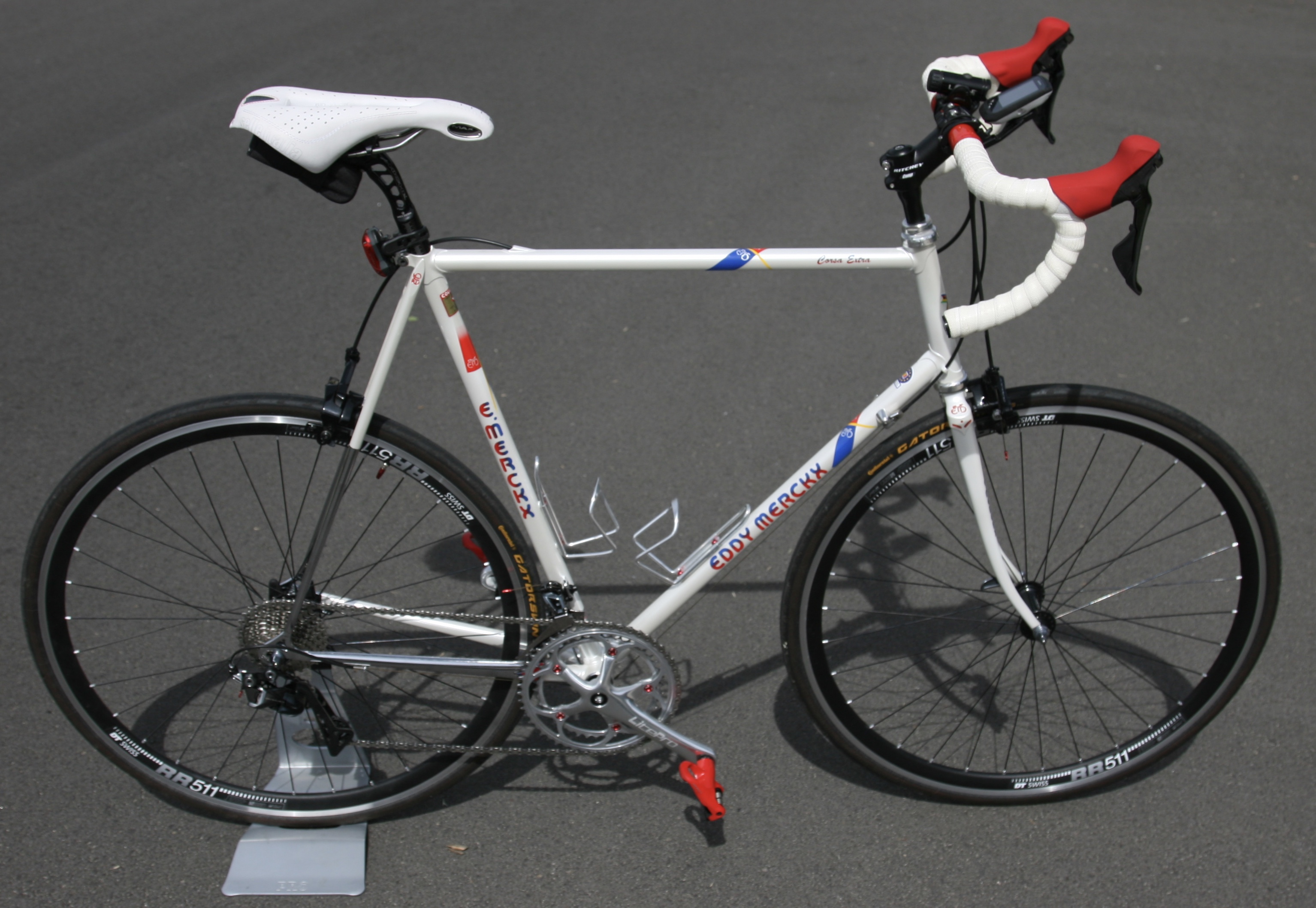 I rode less than 100kms on it, but it's such a beautiful bike and couldn't leave it as a frame hanging on the wall …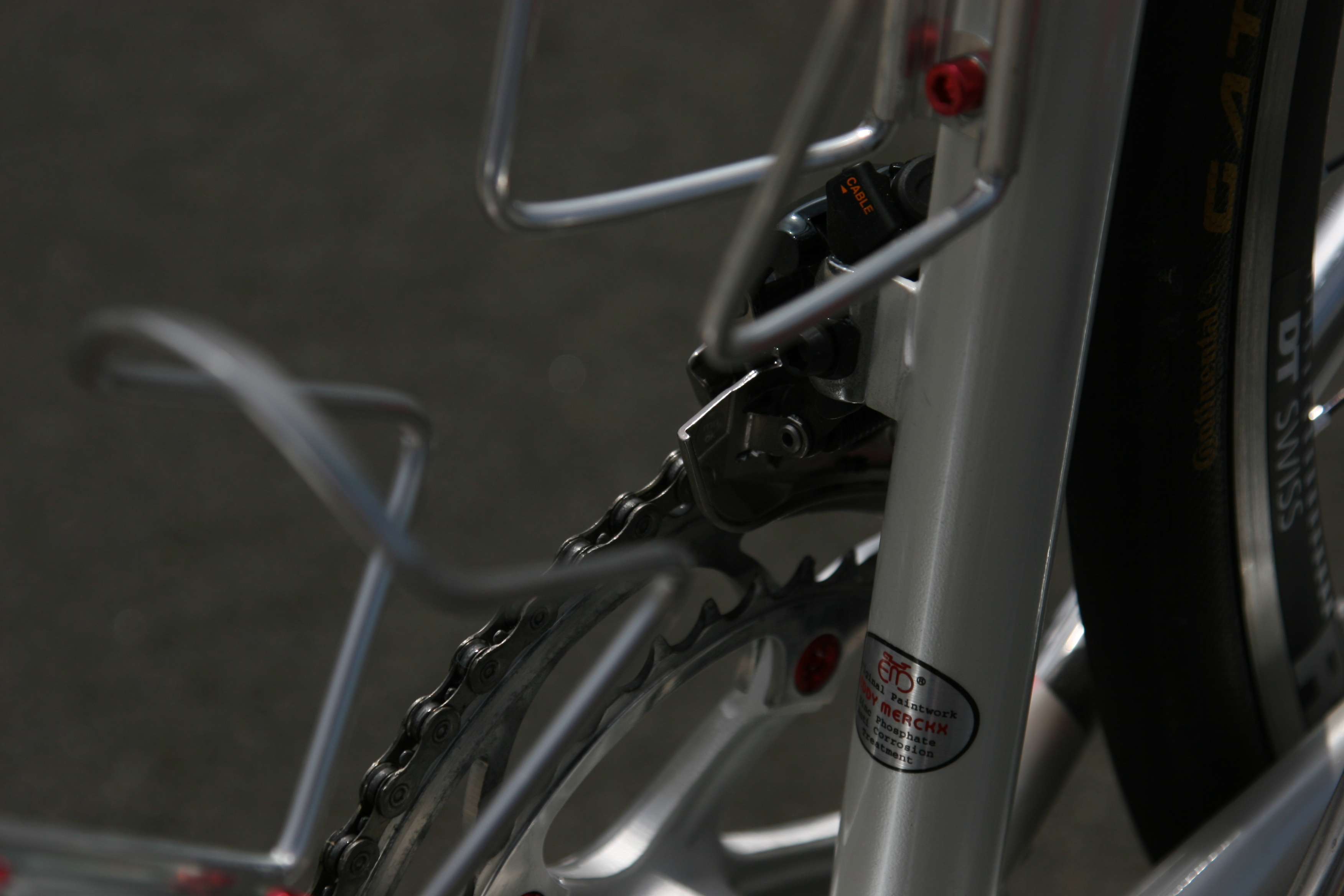 It's available as a complete bike with your choice of gruppo – the rear spacing has been set to 130mm, so any 10 or 11 speed gruppo will work.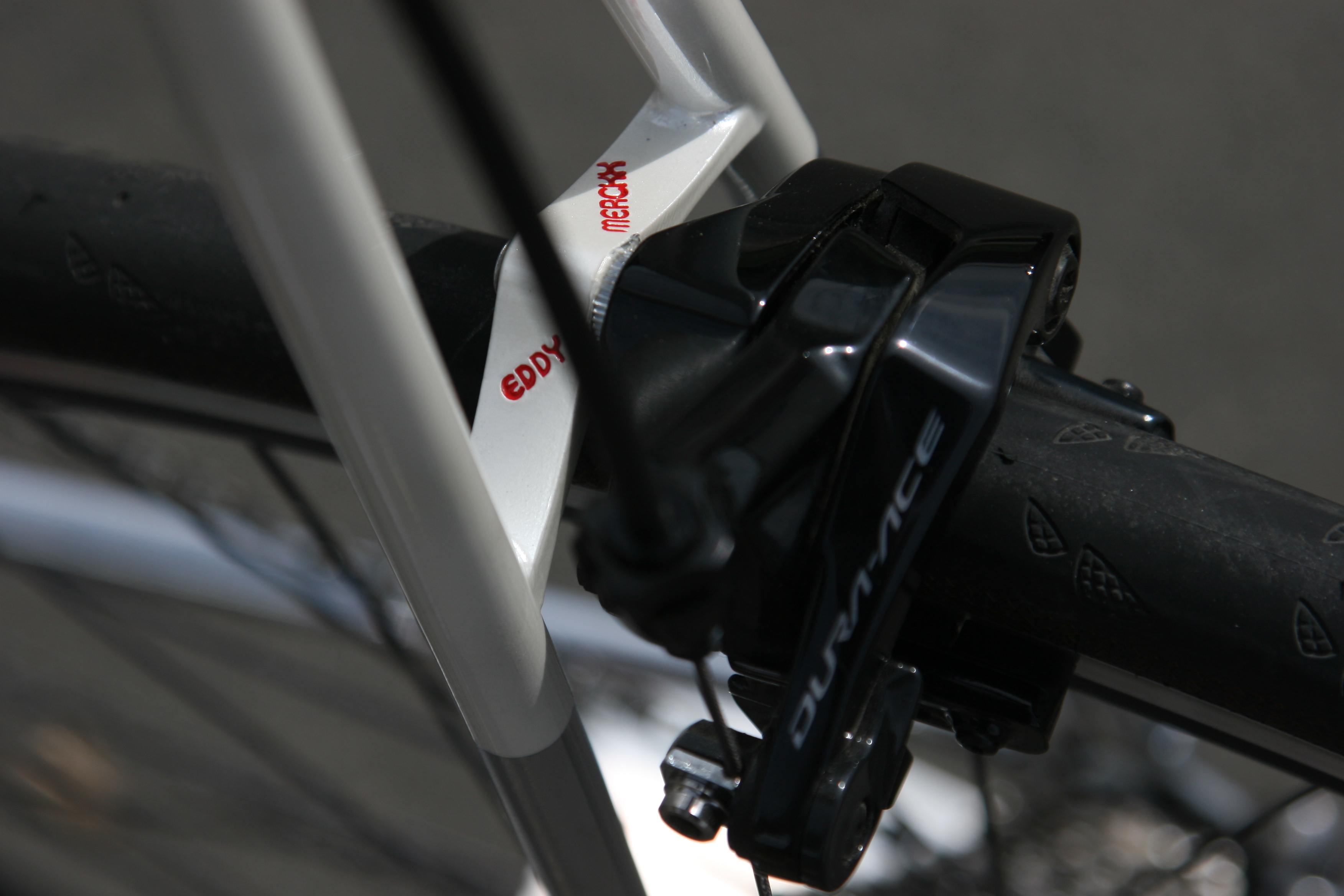 The frame is now stripped and returned to the wall, and will be sold as a frameset only, including the original pantographed 3TTT stem.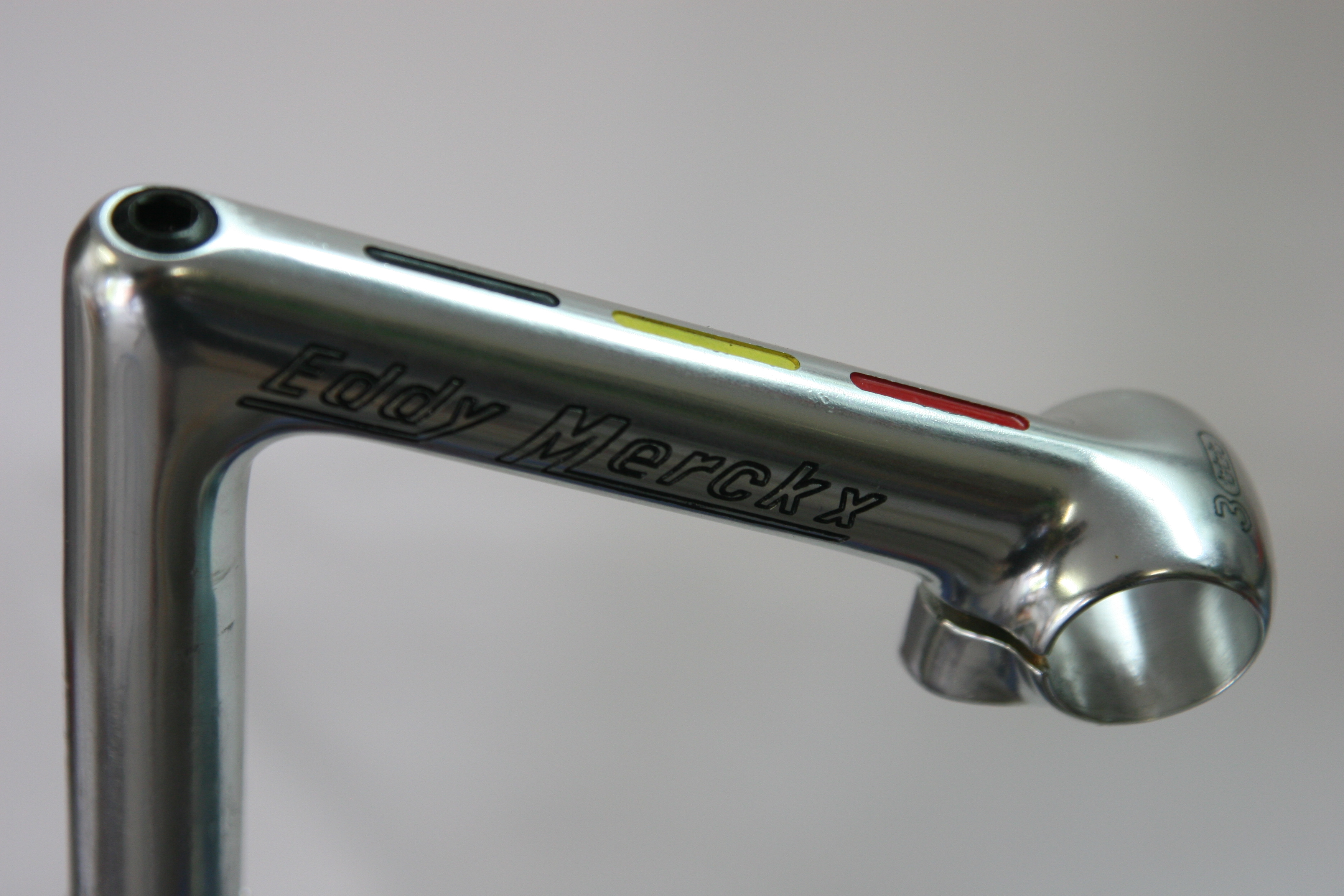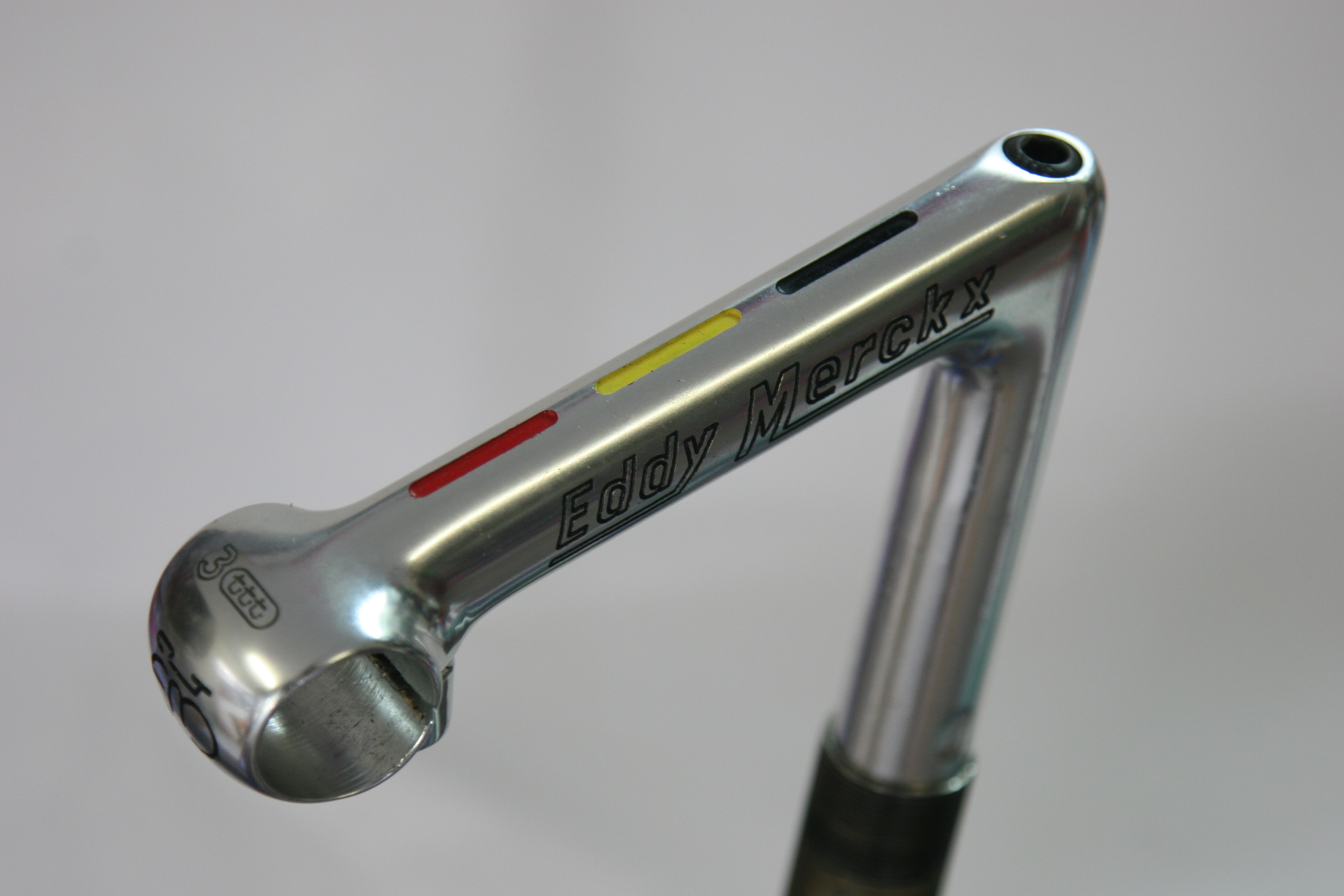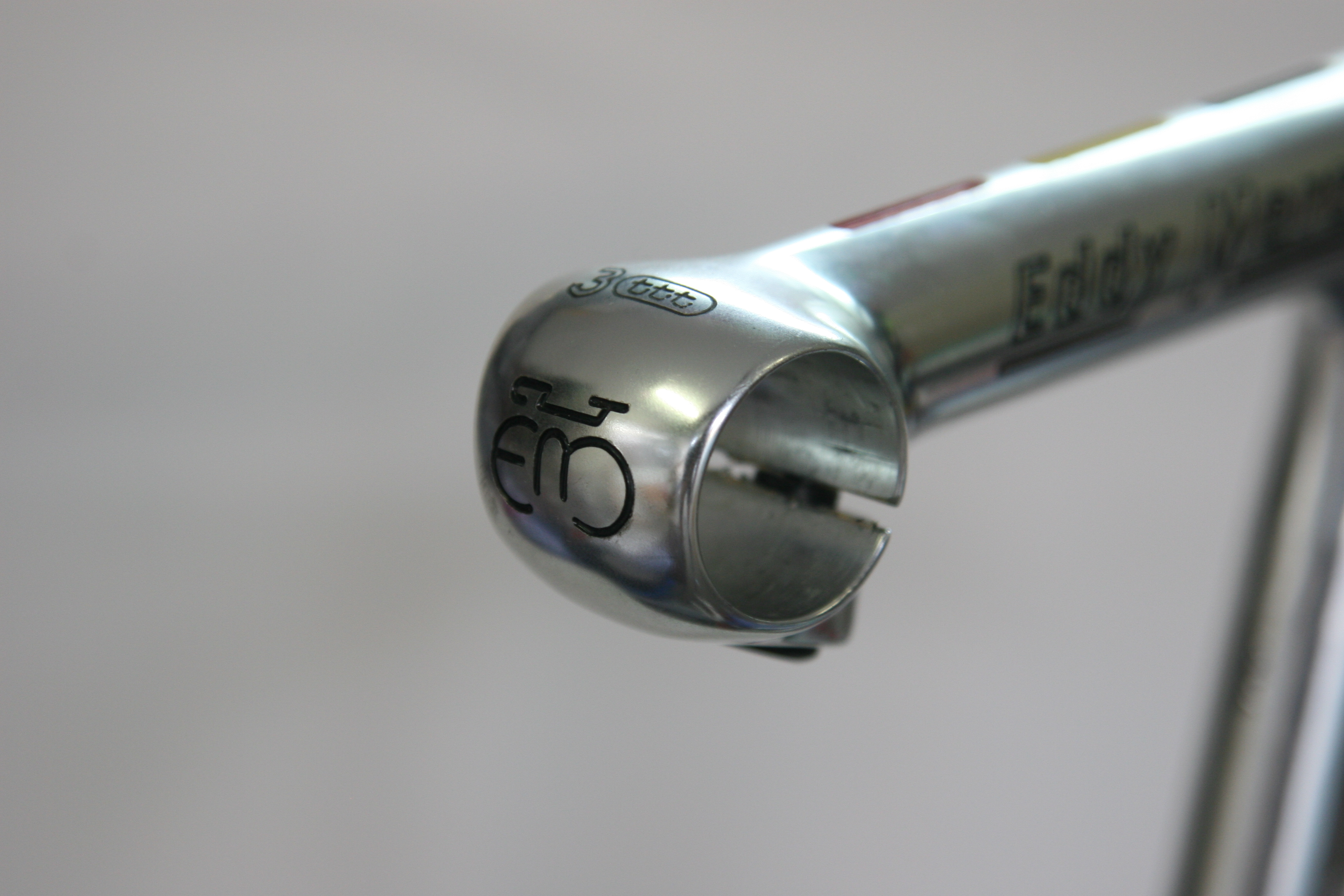 Serial is PX2B – G2150. BB is Italian.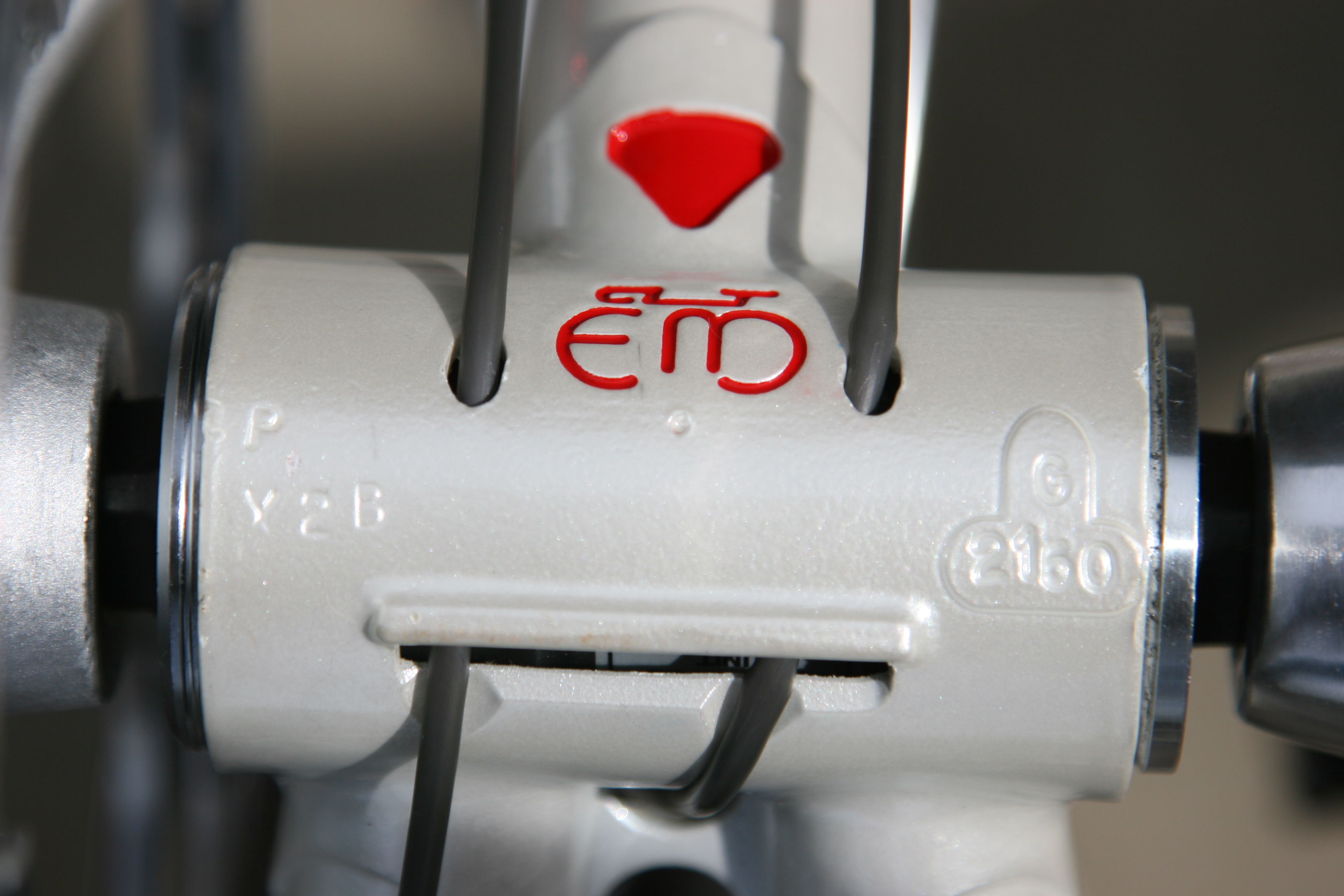 The frameset is available now, and can be shipped anywhere in Australia or internationally.
Contact us here for more information, or to arrange an inspection.