The Raleigh is the best Sunday Cafe bike in my collection.
It's cute, simple, light and fun. It's also nearly 35 years old!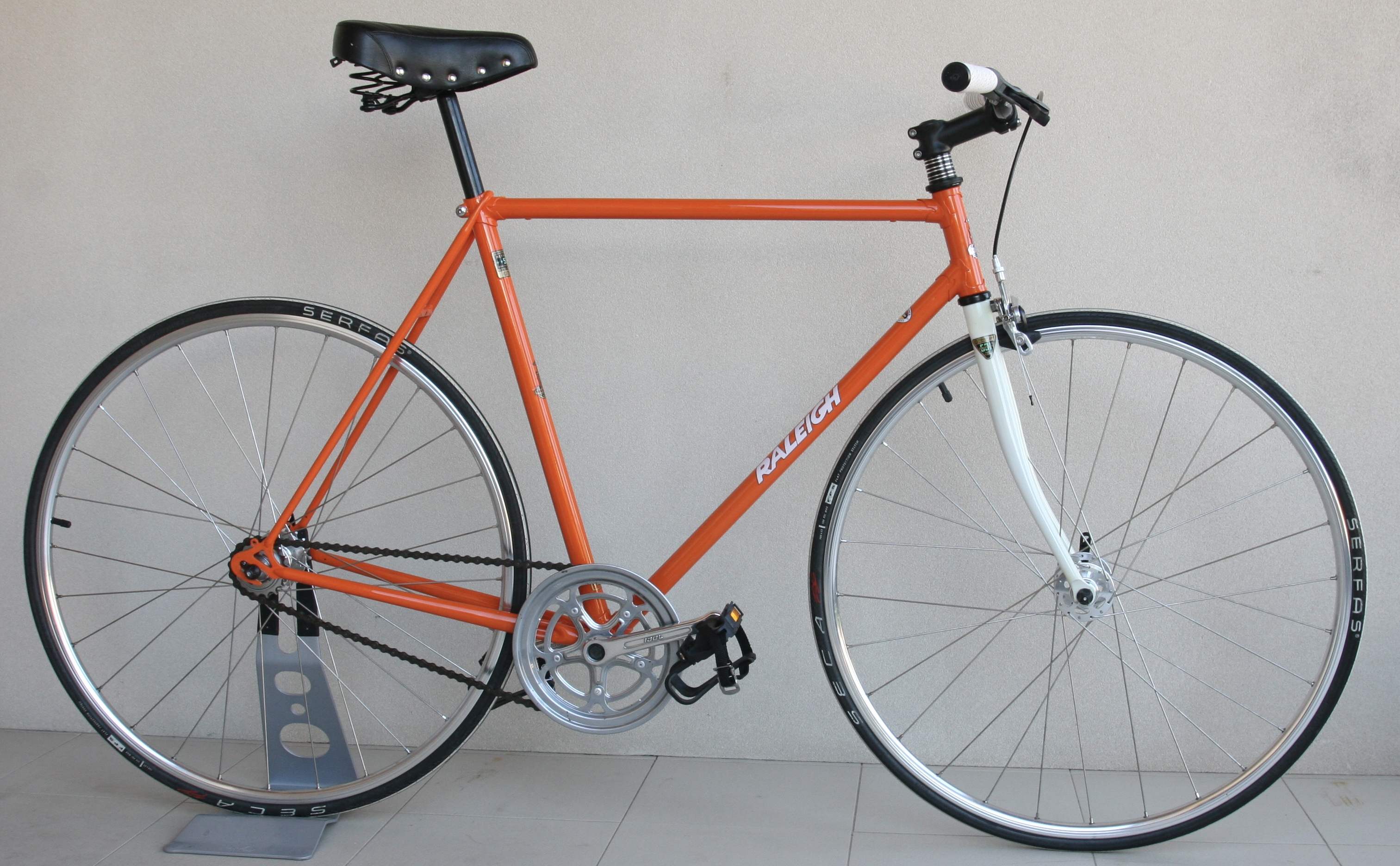 Made in 1974 in Raleigh's Nottingham factory, this bike was originally fitted with a Sturmey Archer 3-speed system. Unfortunately, it was stripped of all its components when I found it, but as soon as I saw it I knew it was going to be a fixie.
The lugged frame is Reynolds 531 steel, so it's light. Only 8 kgs!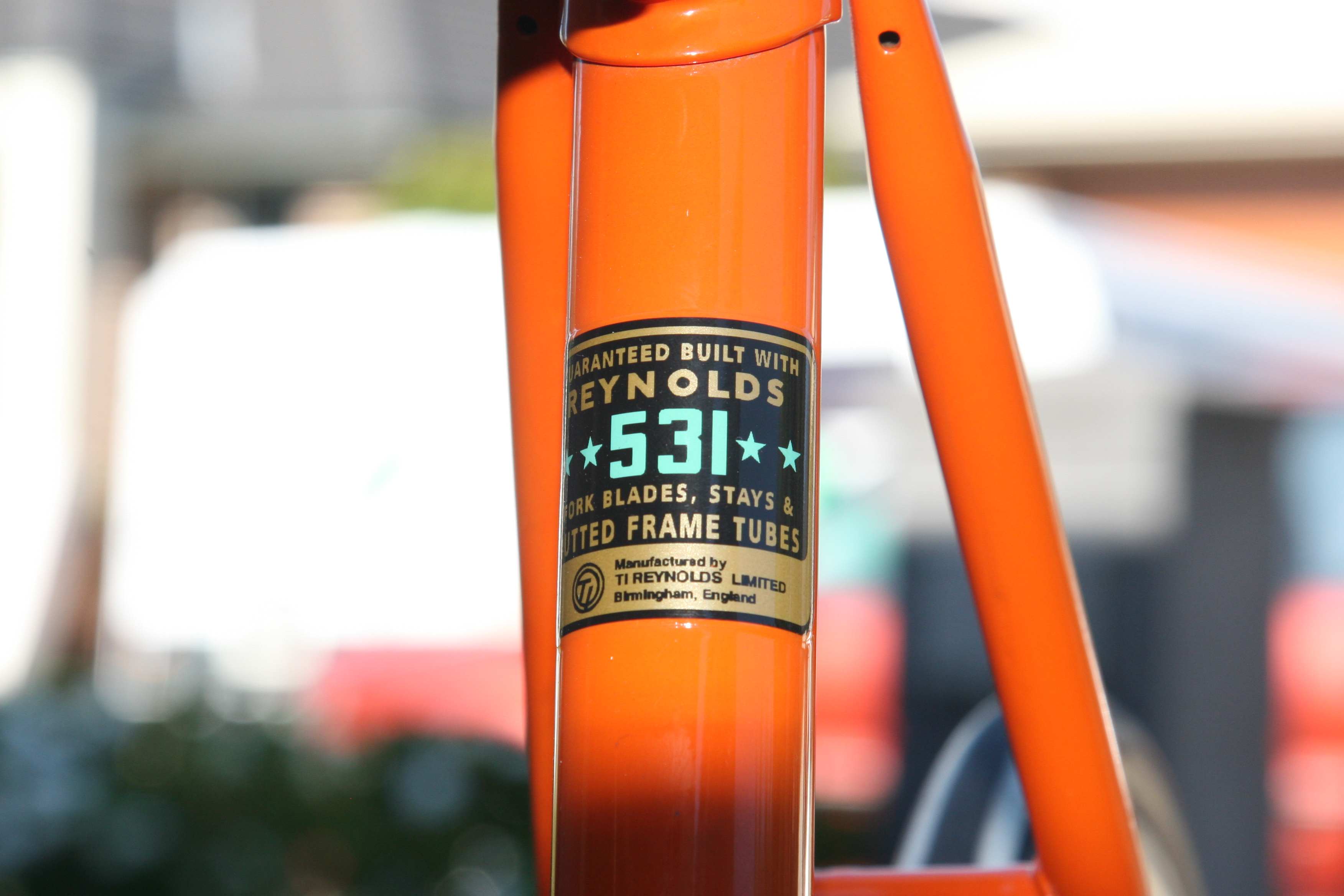 It's a blast from the past, and so much fun to ride. I always get questions about 'the bike with one brake' (even though it's got two when you ride the fixed gear!). The spring saddle is comfy and fun.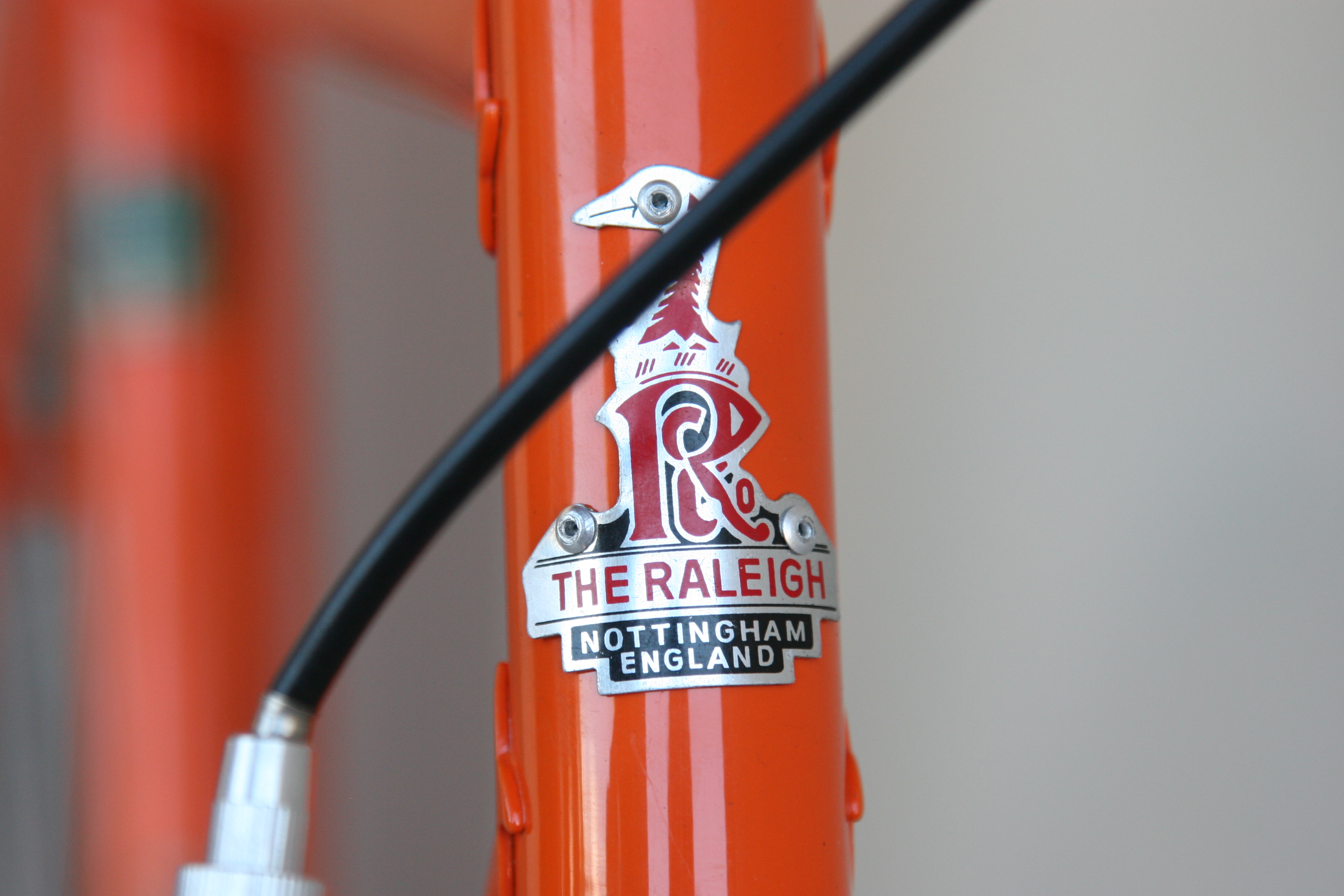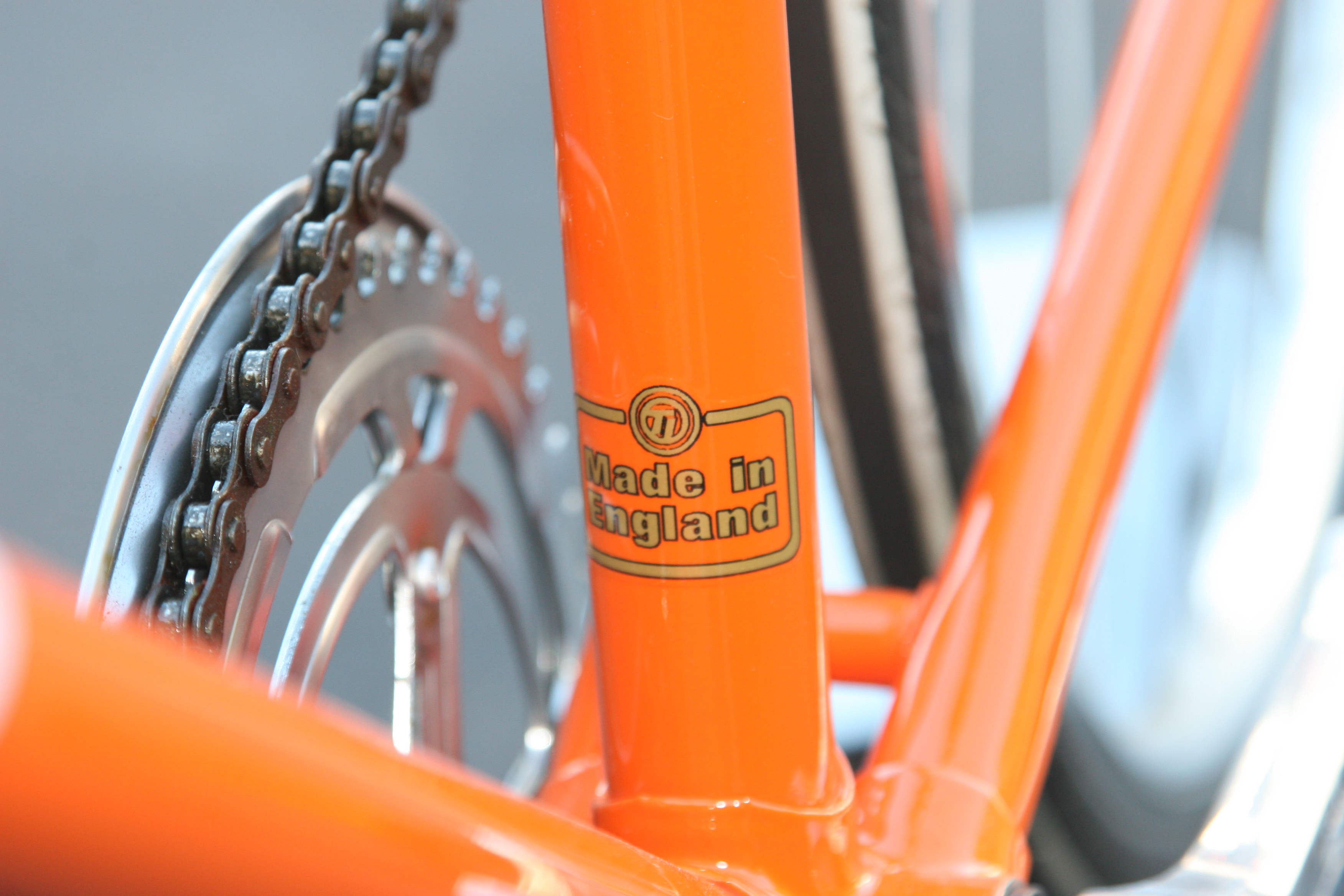 The frame was made in January of '74, because the numbering system Raleigh used was really smart. This bike's serial starts with NA4, which is Nottingham-January-1974.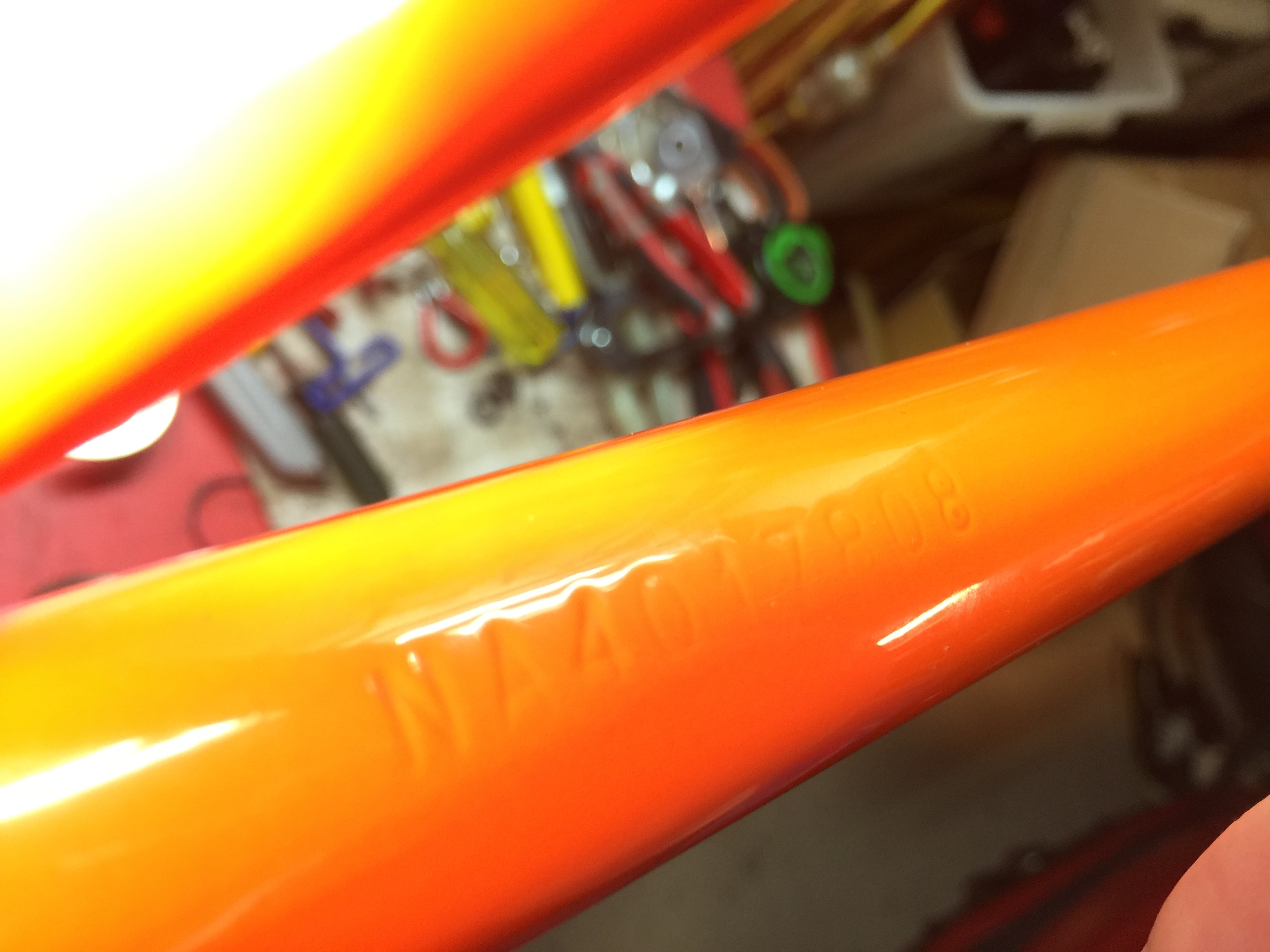 The frame was restored a couple of years ago, with 2-pack baked enamel in the original orange, and new decals. It's a 55cm, with upgraded cartridge-type bottom bracket.
The aluminium forks were added later; they're not original. The decals on them are to complete the styling of the bike, not authenticity.
The alloy wheels are new, as is the crankset, bars and brakes.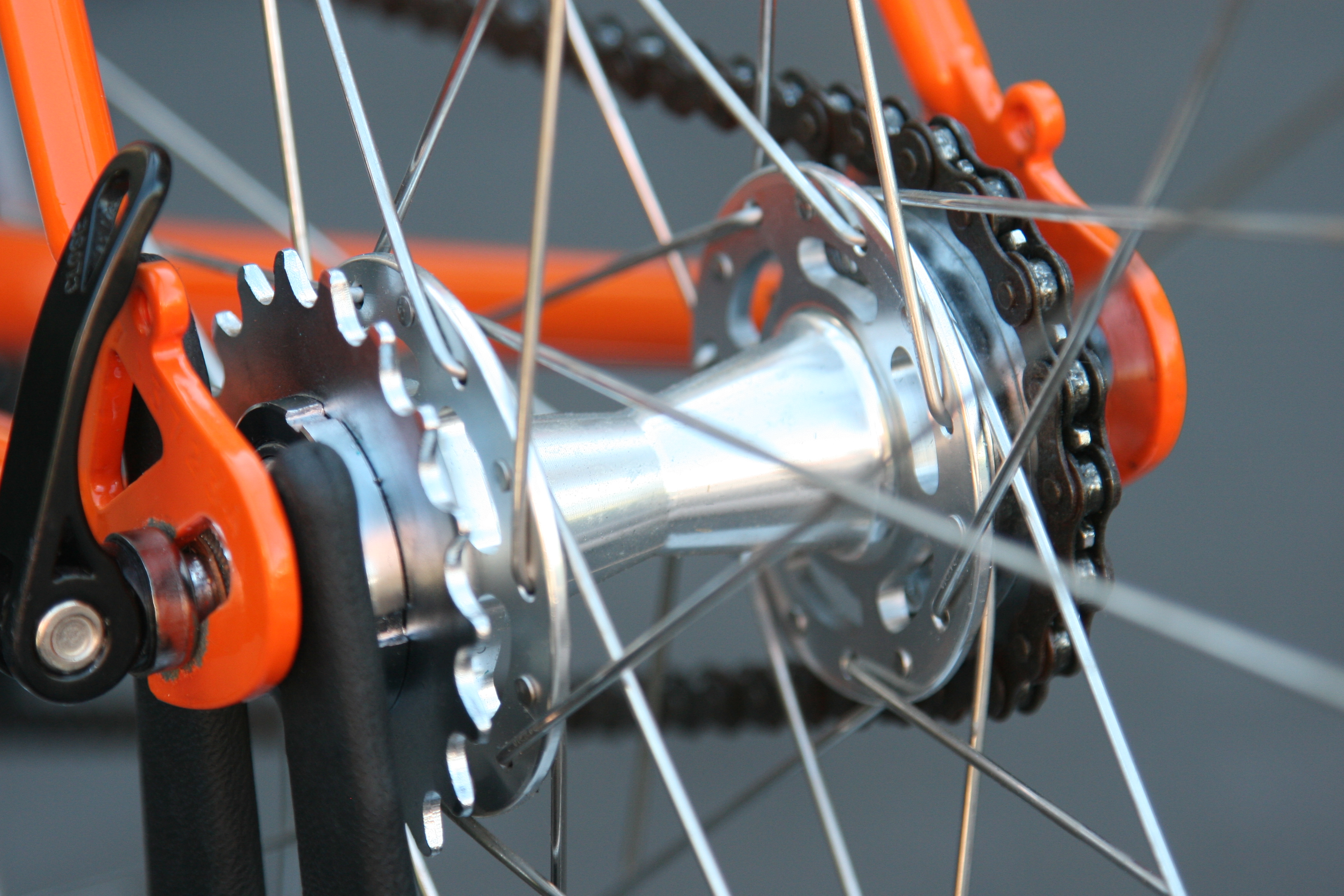 The rear wheel is a 'flip-flop' design, with a freewheel on one side, and a fixed gear on the other. I rode it on the freewheel, so it's brand-new on the other side. It has Quick Release axles front and rear, so it's really easy to pop the wheels off and put the bike in the car (or to swap over the rear wheel drive type).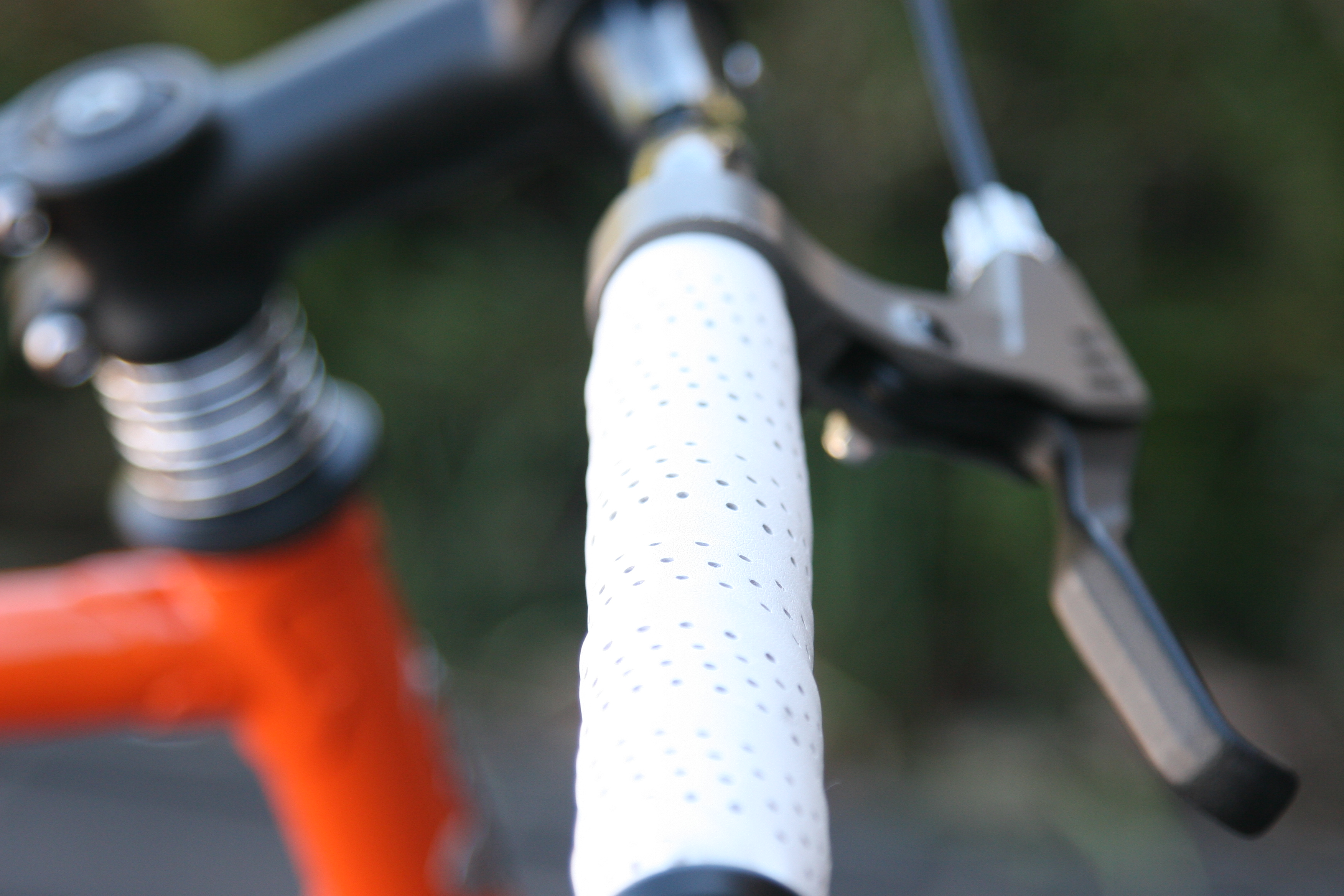 The alloy handlebars are 'wrapped' with leather bar tape. I love this look, it's retro and cool.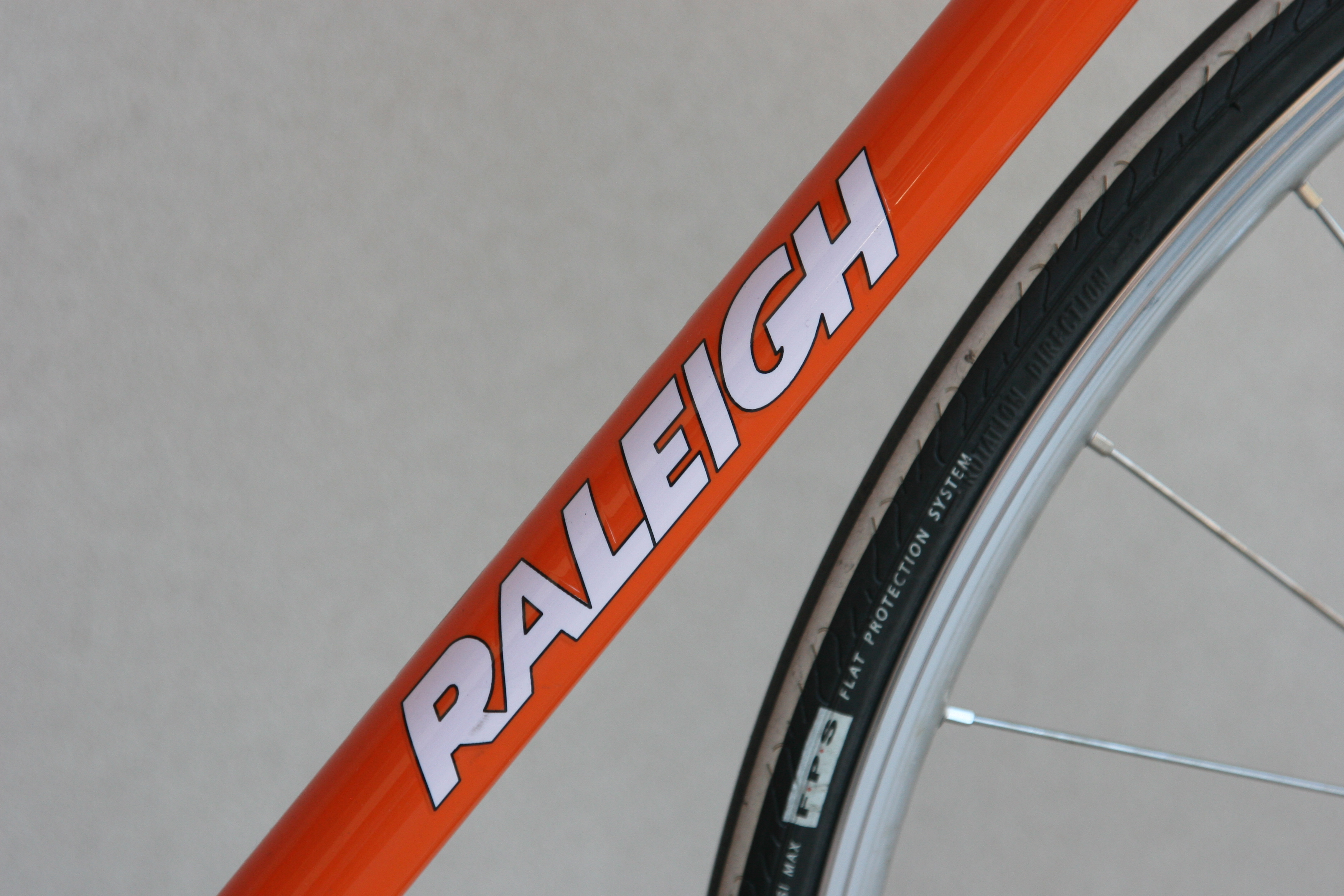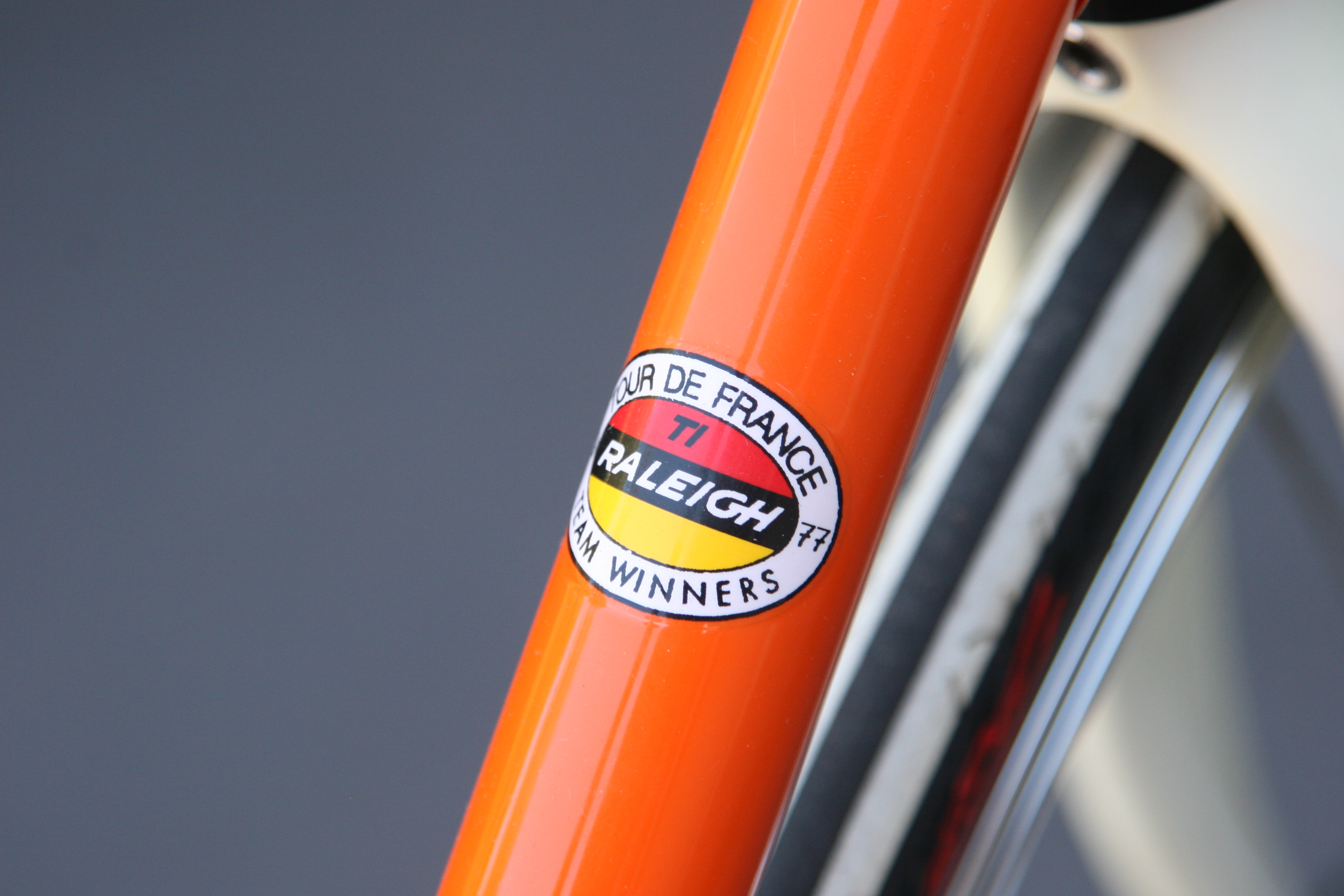 A perfect bike for low-fuss Sunday Cafe riding.
You agree, right?