You'll look at this bike and probably question our restoration choices. Made in '96 the frame was made well after EM had peaked as a brand, plus the Alu model was their entry-level budget option. The cost of a ground-up restoration on this frameset seems strange given the value of it.
So when you find out that this is the first EM we owned, the detailed restoration makes complete sense. Collecting EMs started here for us, with a nice example of a cheap EM model that is now a pride of the MV museum. A big resto was always going to happen.
Bought as a 15-year-old frameset in reasonable collection, this bike was initially built as a roadie with 105 2×10. From the beginning we were neo-retro…a period-correct build was never an option.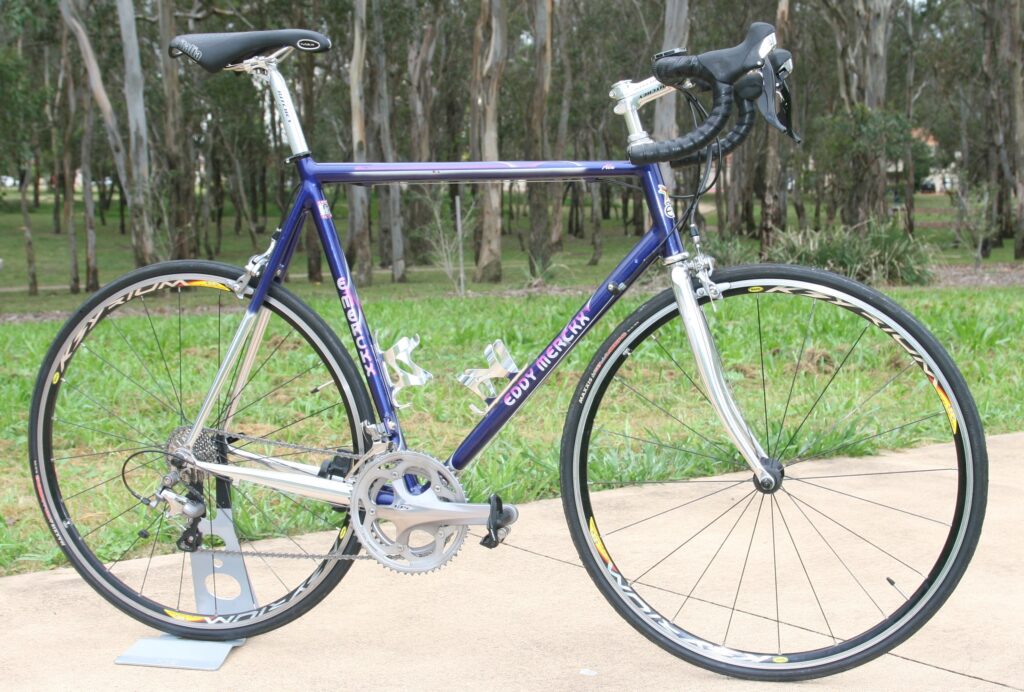 The Columbus Altec alloy frame was nice to ride and the bike did lots of kms until the forks has a terminal failure in 2017. With the bike hung on the wall we considered our options, and I'd wanted a flat-bar roadie for fitness riding. Shimano had just released the 4800 series groupset which could be configured as either 10 or 11 speed, and it was a perfect choice for this frameset. We ordered parts and decals, then sent the frame off for painting.
The restoration was completed in 2017. With the addition of a Tifosi carbon fork, and a full Tiagra 4800 2 x 10 groupset, it's completely modern. As a flat-bar roadie on a 60cm frame, the long steerer on the forks enables a raised bar height for the taller rider.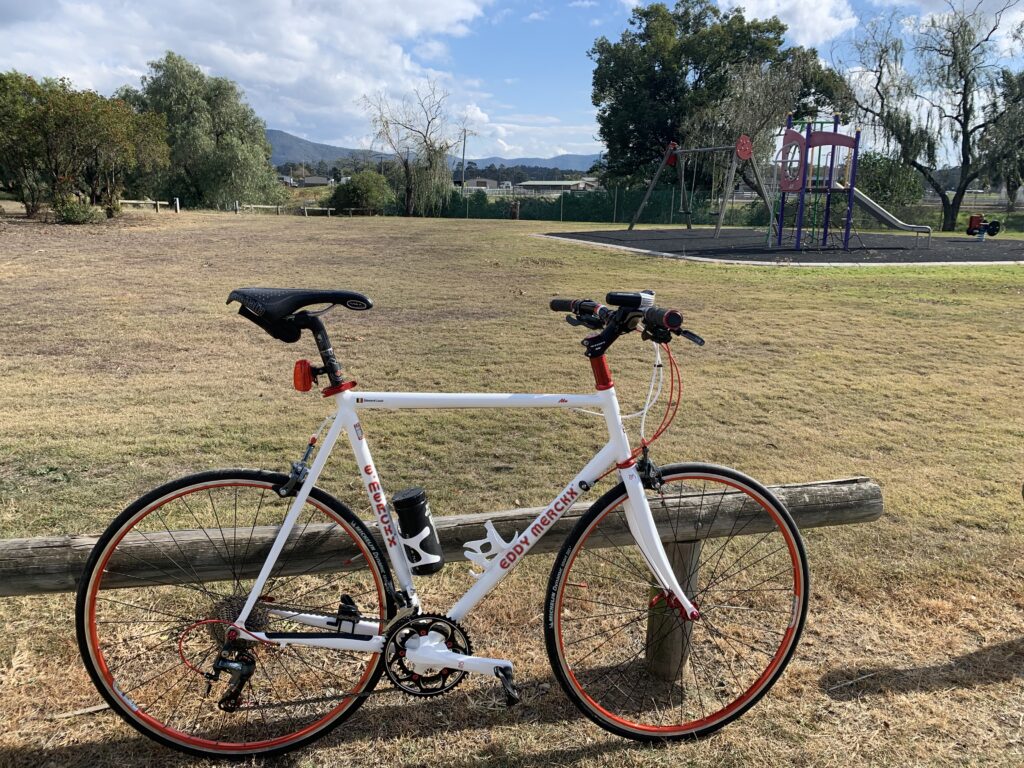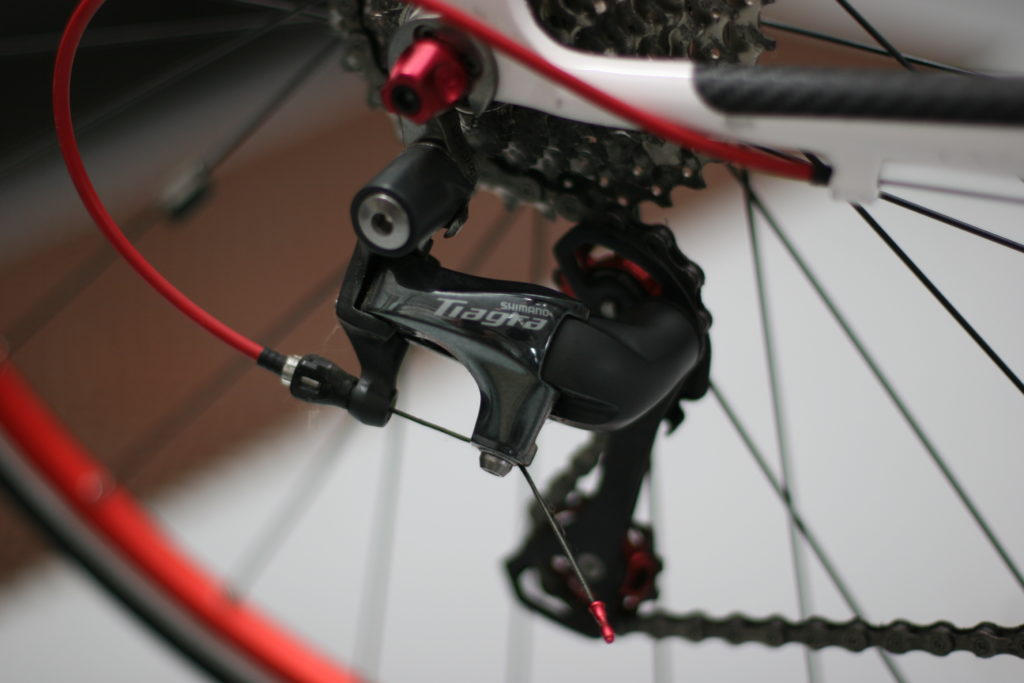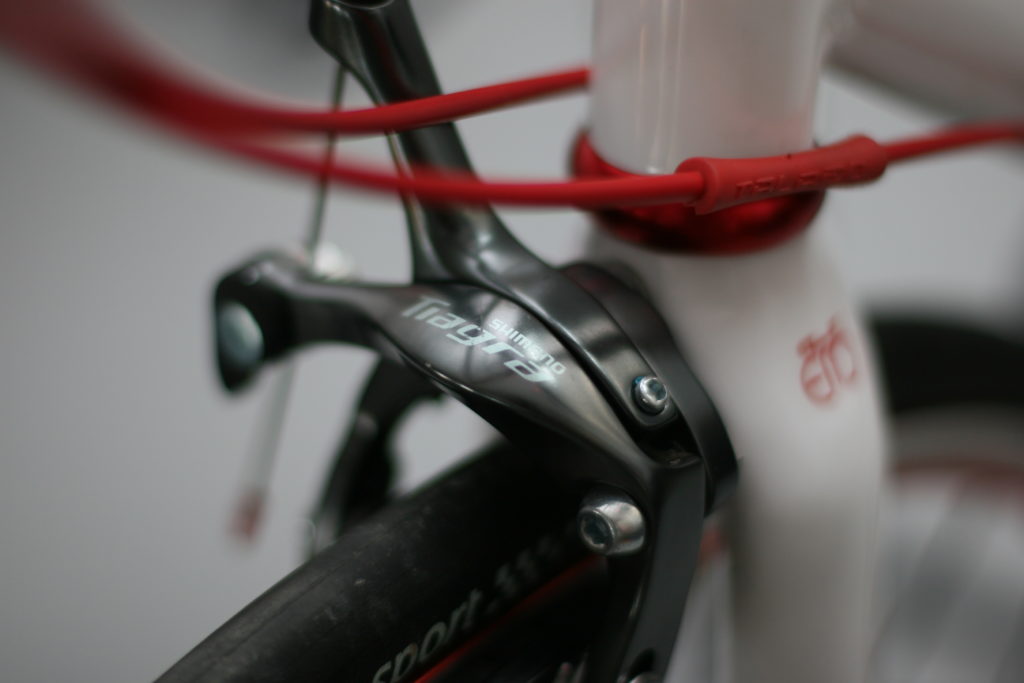 This new 4800 series groupset uses Shimano's new 11 speed geometry. It's compatible with current 11-speed shifting systems, it's amazing to ride, it shifts seamlessly and it's sensibly priced.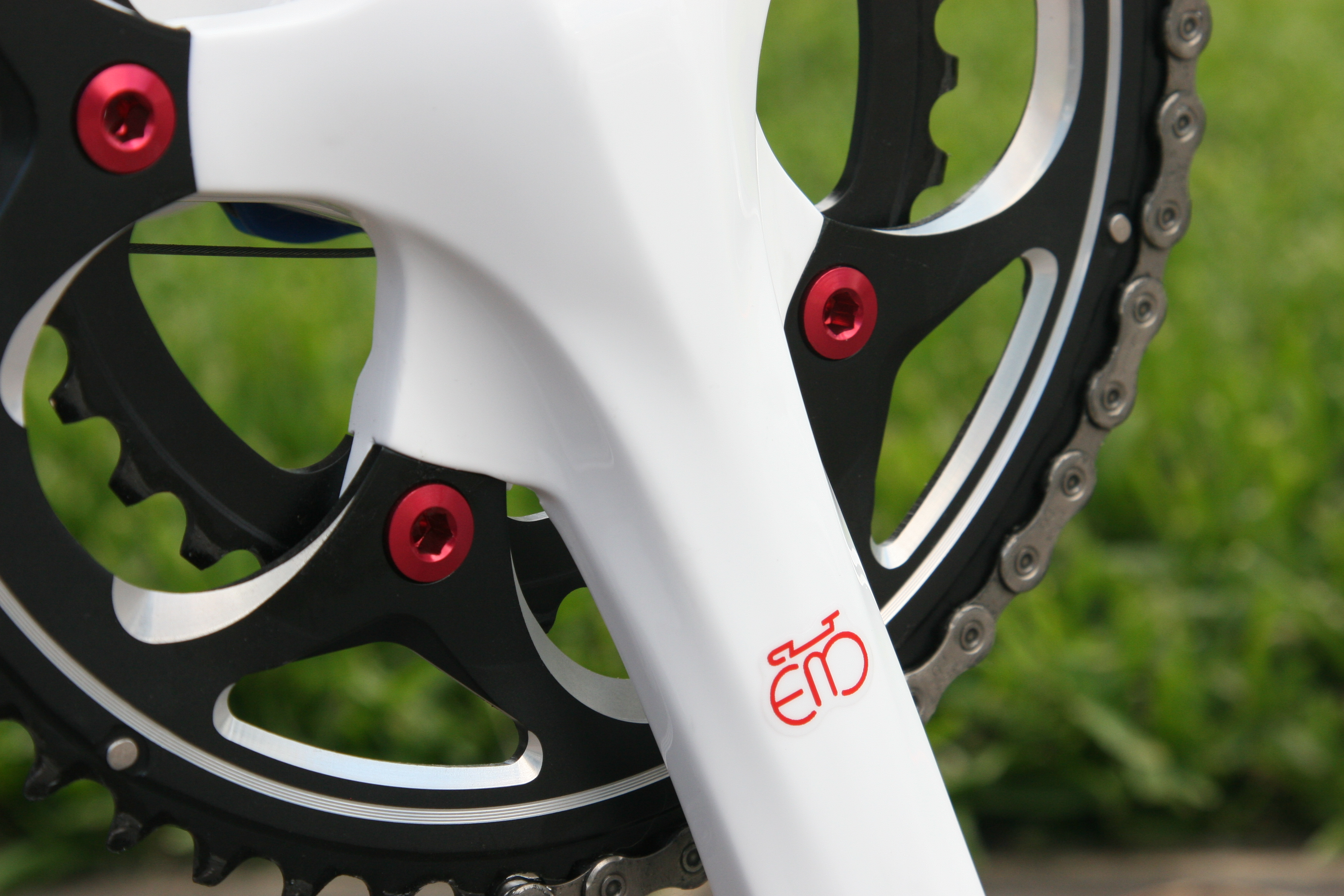 The bike features a custom-built wheelset with Novatec hubs on '80s era red anodised Ambrosio rims…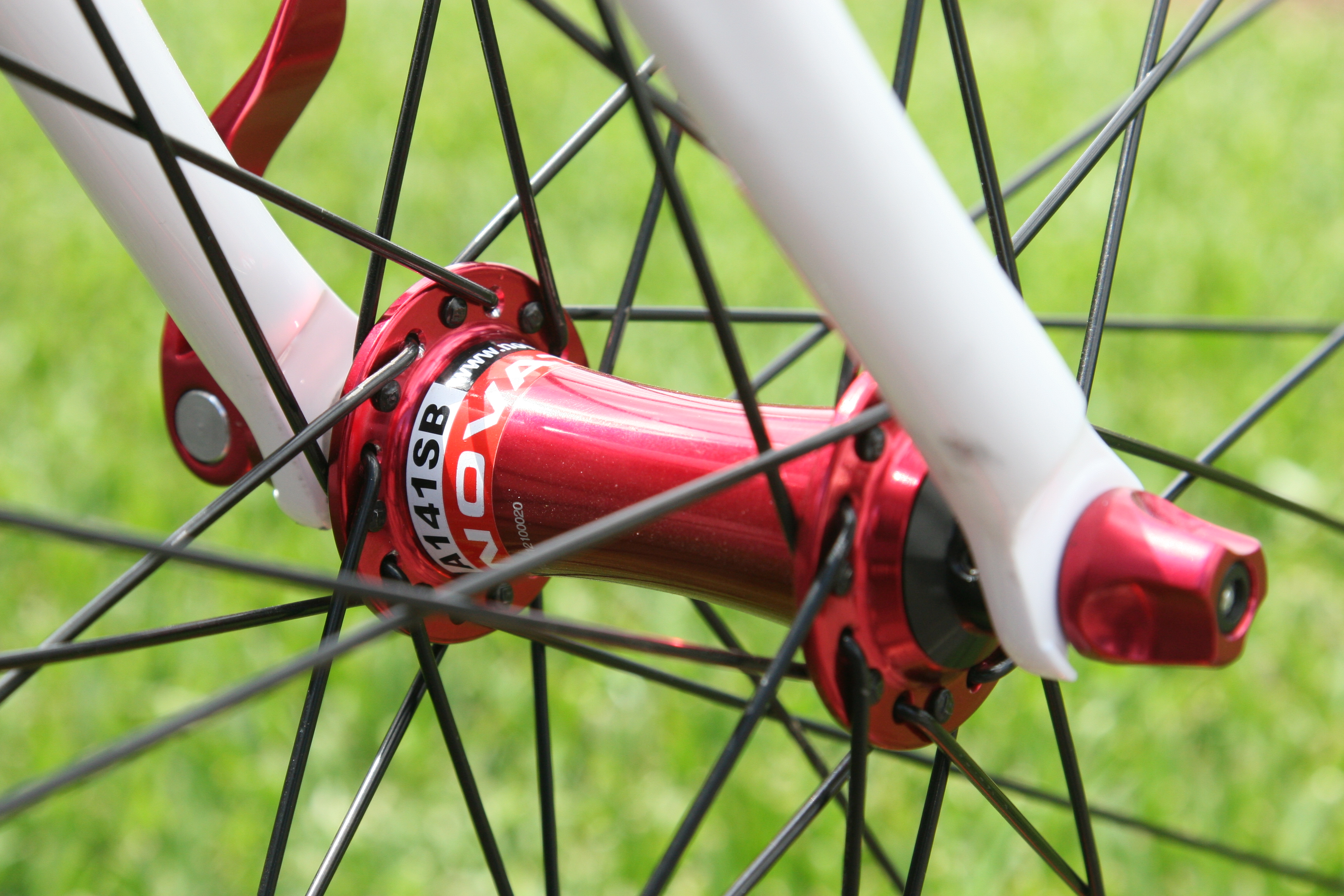 …Italian Tifosi carbon forks with a threadless headset (and a custom EM graphic)…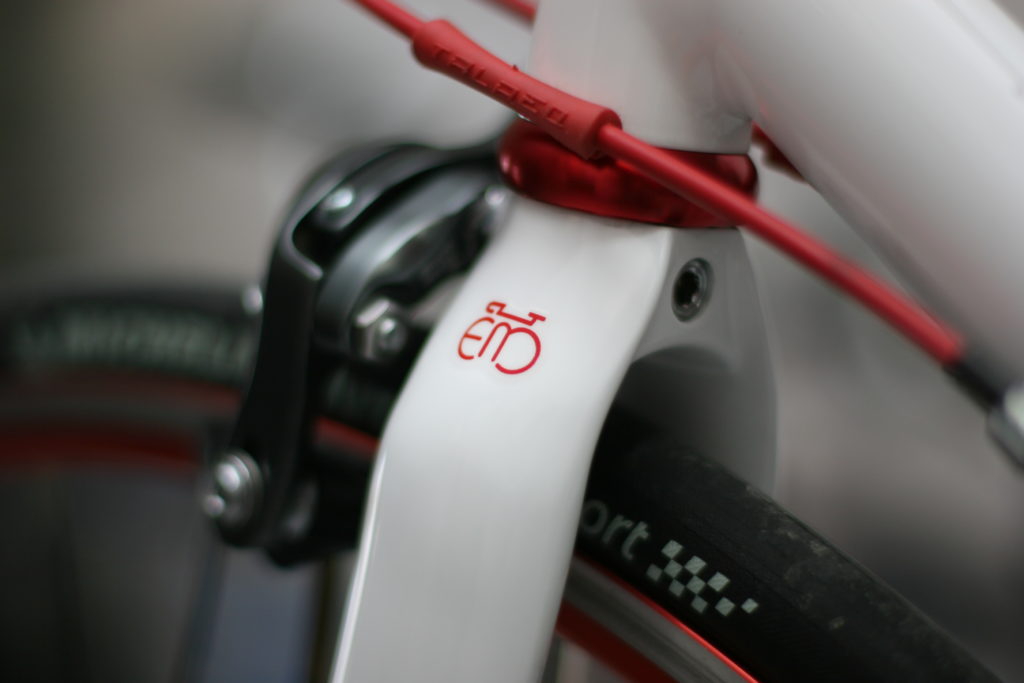 …small details like custom painted bottle cages and red anodised fasteners…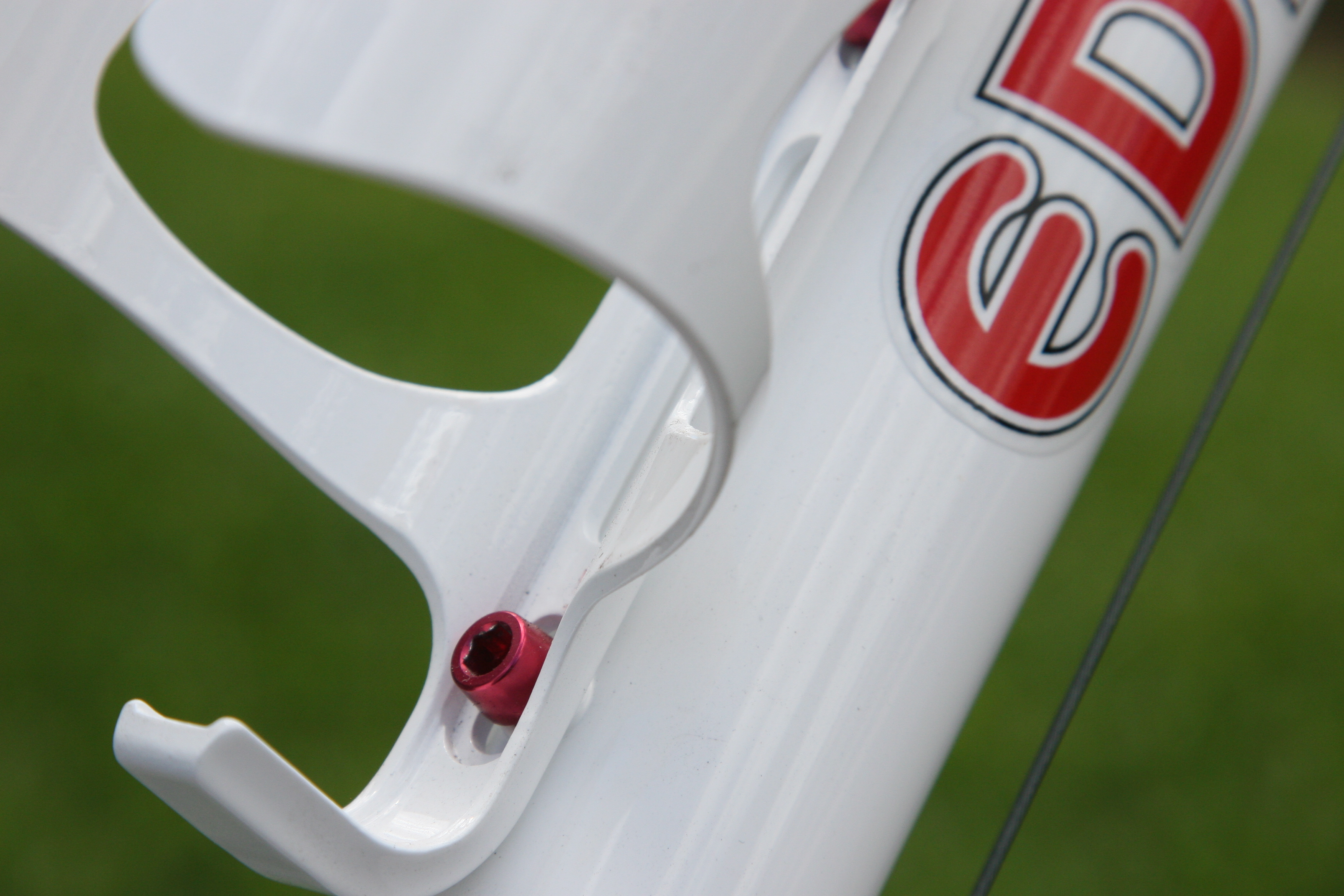 …Carbon riser handlebars…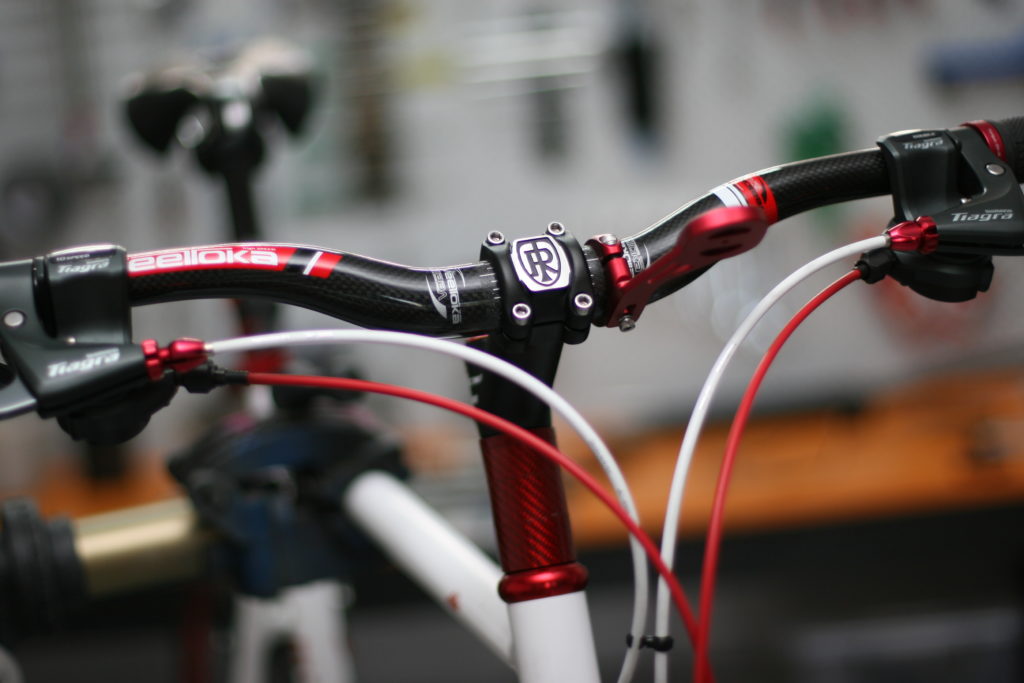 …and a new white & red paint job by Star Enamellers, with custom decals by Cyclomondo.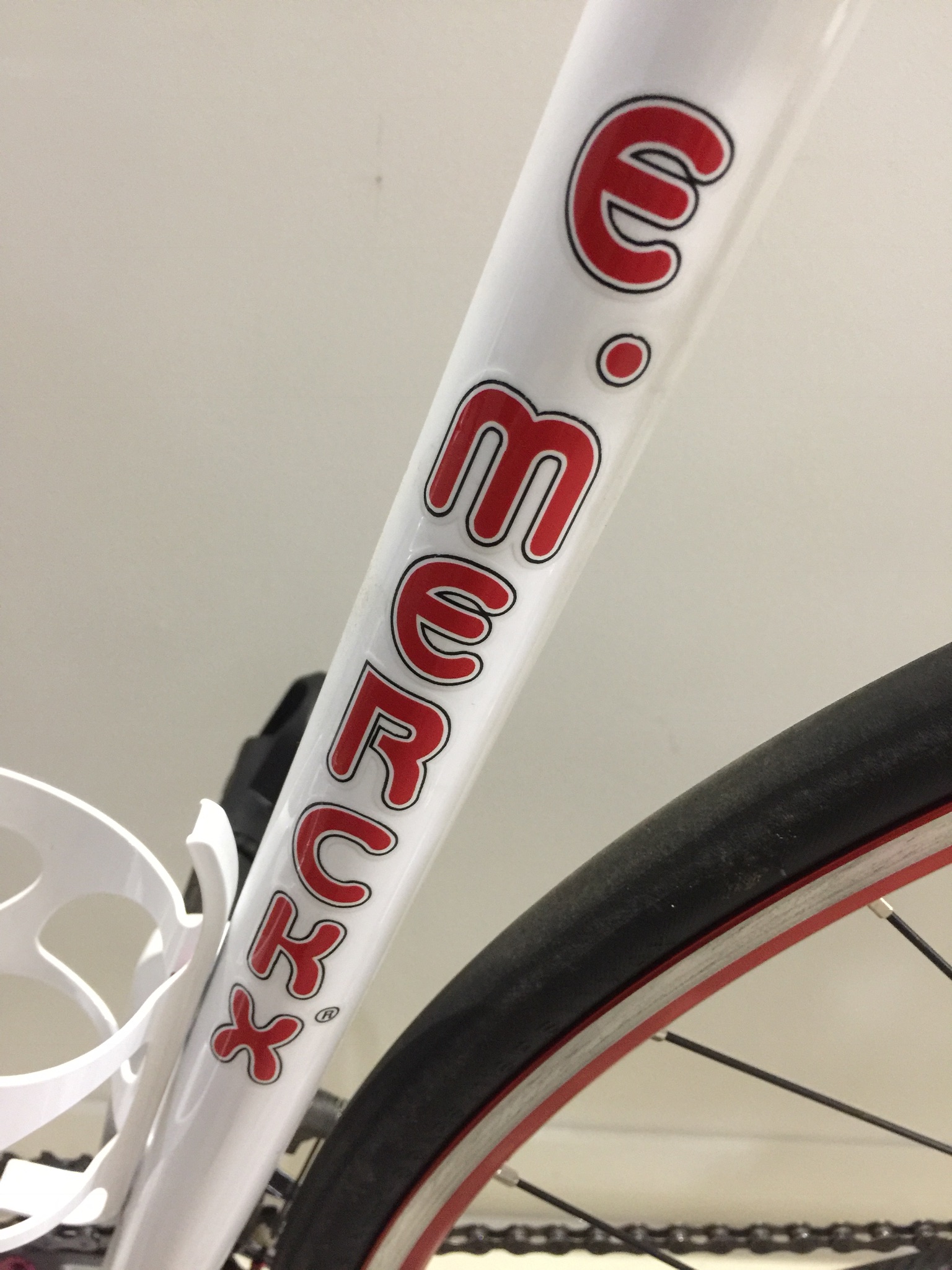 The 'Altec' frame decal is a once-only custom decal in red for this bike…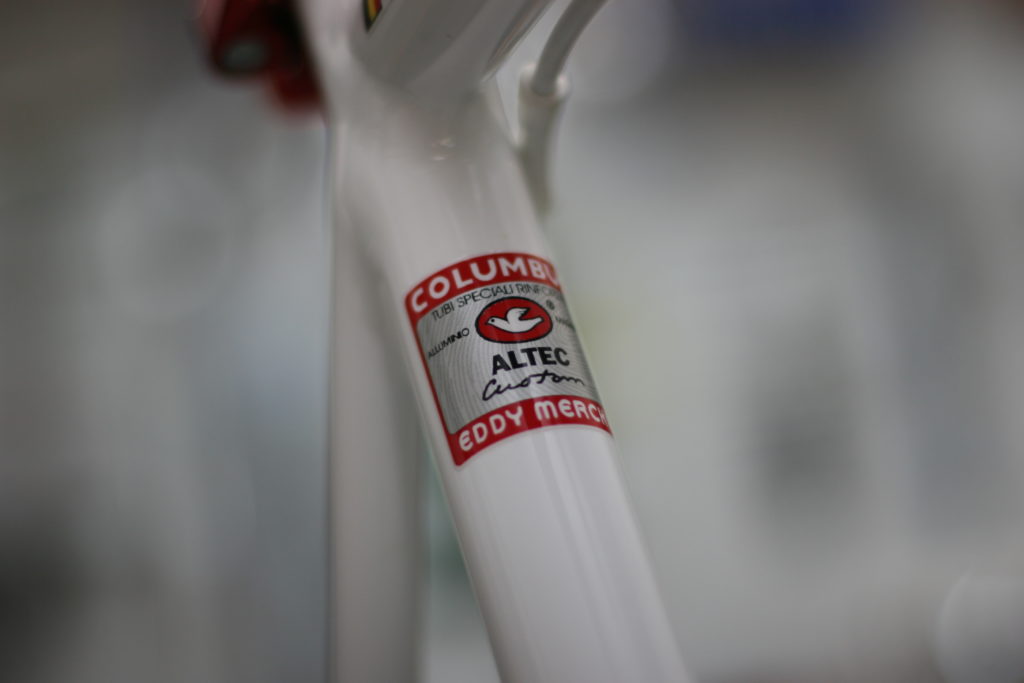 …as is the Merckx headtube decal in red…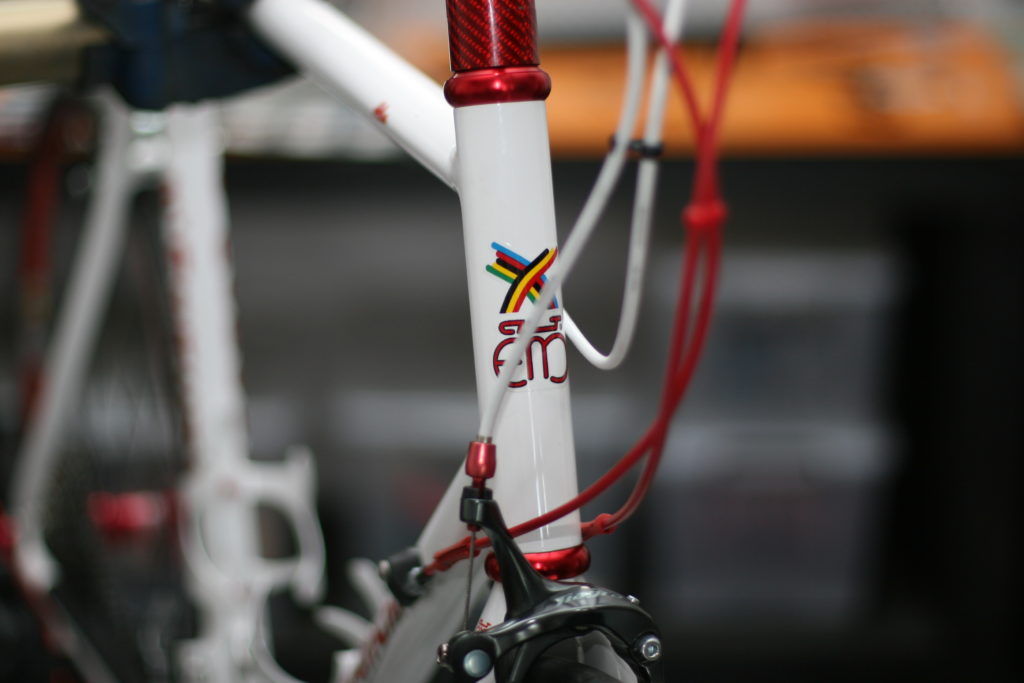 The bike doesn't get a lot of riding since we moved to the country unfortunately. The local roads aren't kind to the 700×26 tyres it has now so riding it isn't as enjoyable as it used to be on Sydney's quality bike paths and roads.
Meanwhile, it hangs on the wall of the shop where we can admire it every day.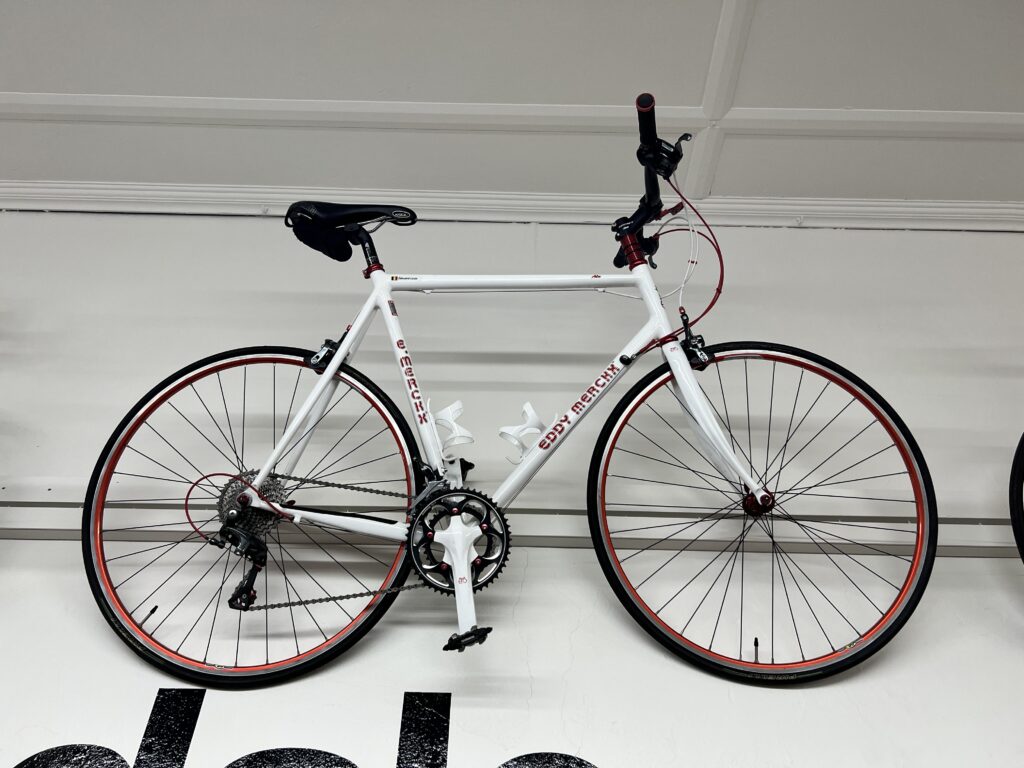 –
Millfield Velo are bicycle customisers; we build one-offs like this bike for customers all over Australia. This bike isn't for sale but we can build one specifically for you. Contact us here to discuss your plans.
@millfieldvelo