We're very proud to have this bike in our collection. It's a rare 3-Athlète model from 1984.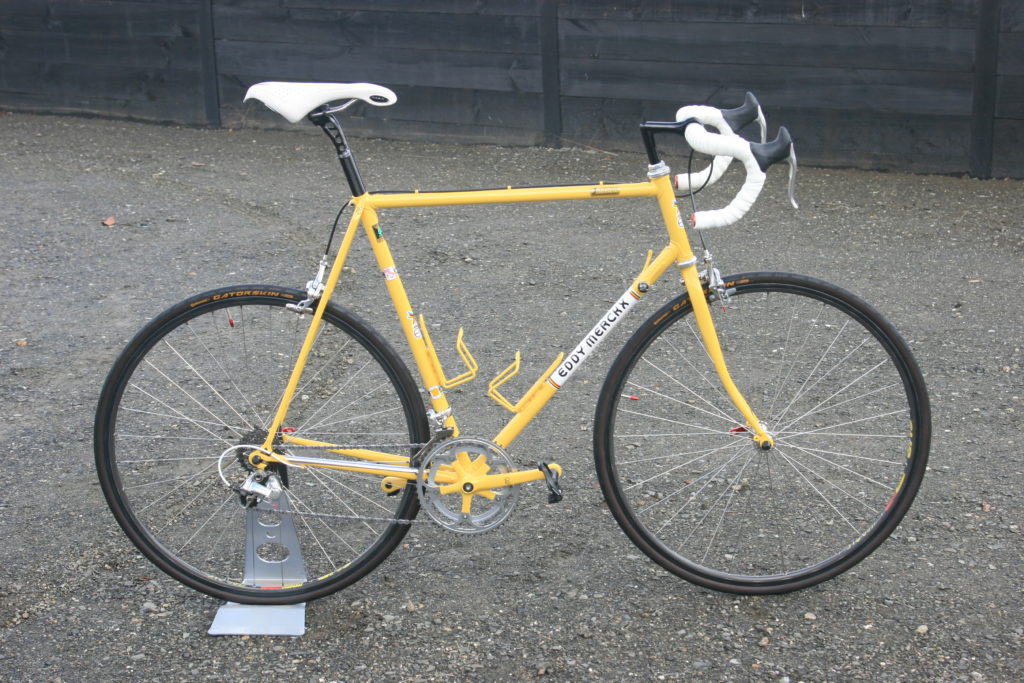 The 3-Athlète was Merckx's foray into triathlon bikes, but it sat at the lower end of the model lineup. Made from Reynolds 501, it was a 'cheap' Merckx, and didn't see big production numbers.
As a result, 35 years later it's a quite rare bike.
The frame is a 60/59, serial A-0-421-Z. Made early in the Z series (1984-1986), this is the earliest known 3-Athlète frameset.
It has been repainted in Team Lotto '85 livery; Lotto were one of the early pro teams to use Merckx frames.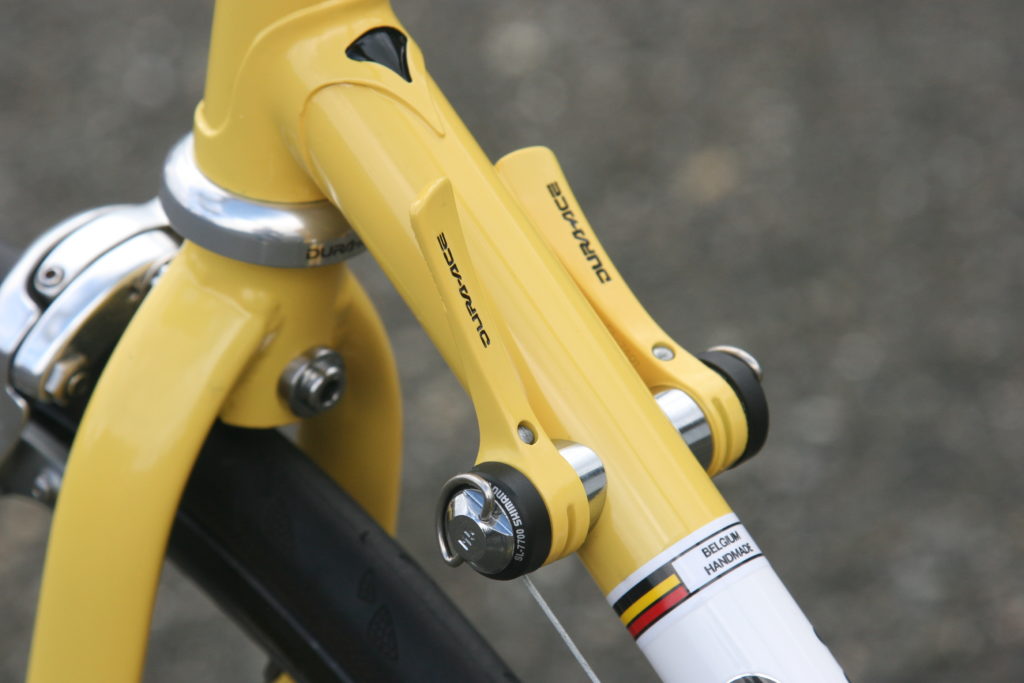 The 3-Athlète carried all of the features of the higher-spec frame sets, with pantographed seat stays and fork crowns, plus cutouts in the lugs and adjustable dropouts.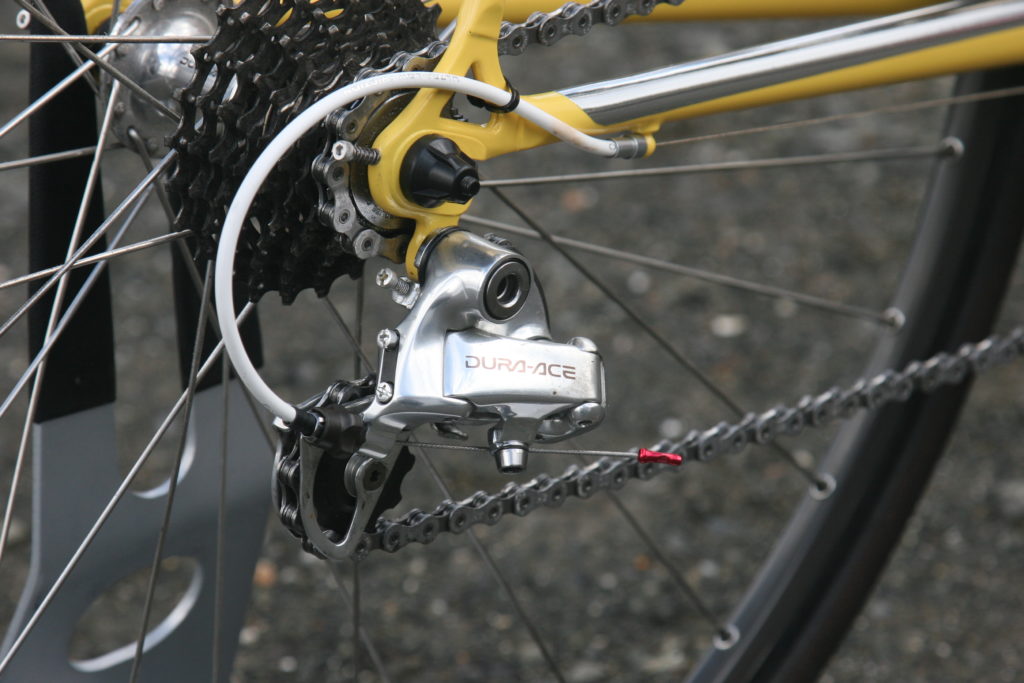 It runs a Dura-Ace 7700 groupset, with a few upgrades. The cartridge BB will give years of trouble-free riding, and the STI shifters have been converted to 9-speed internals, to maximise the close-ratio 11-23 cassette.
The wheelset is DA-7700 hubs with Mavic SUP Ceramic rims, which are super rare now, especially in this near-new condition.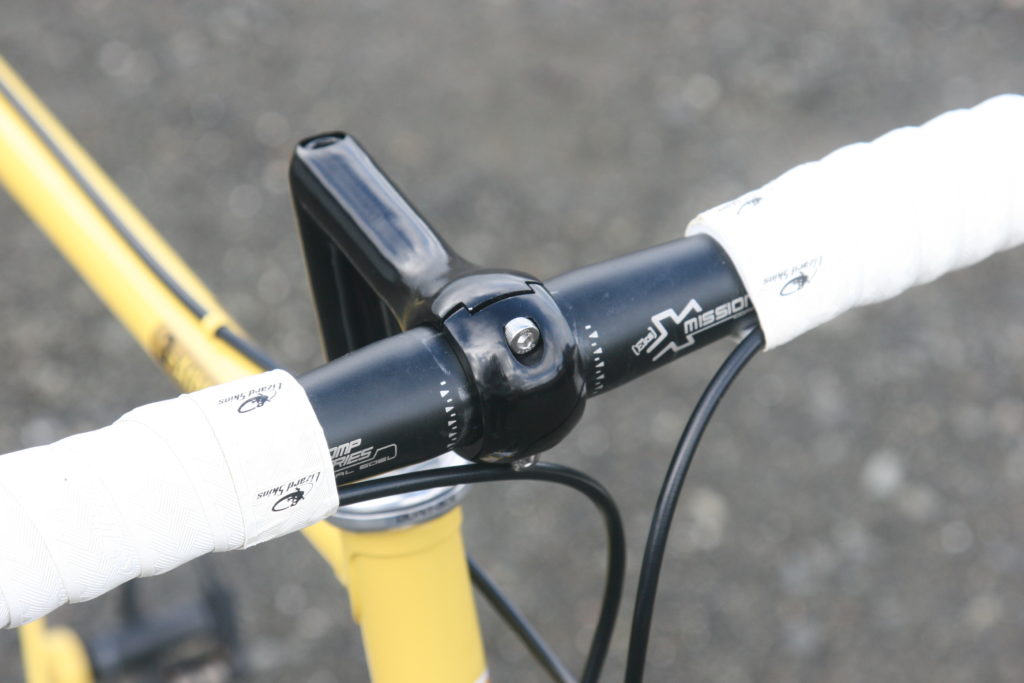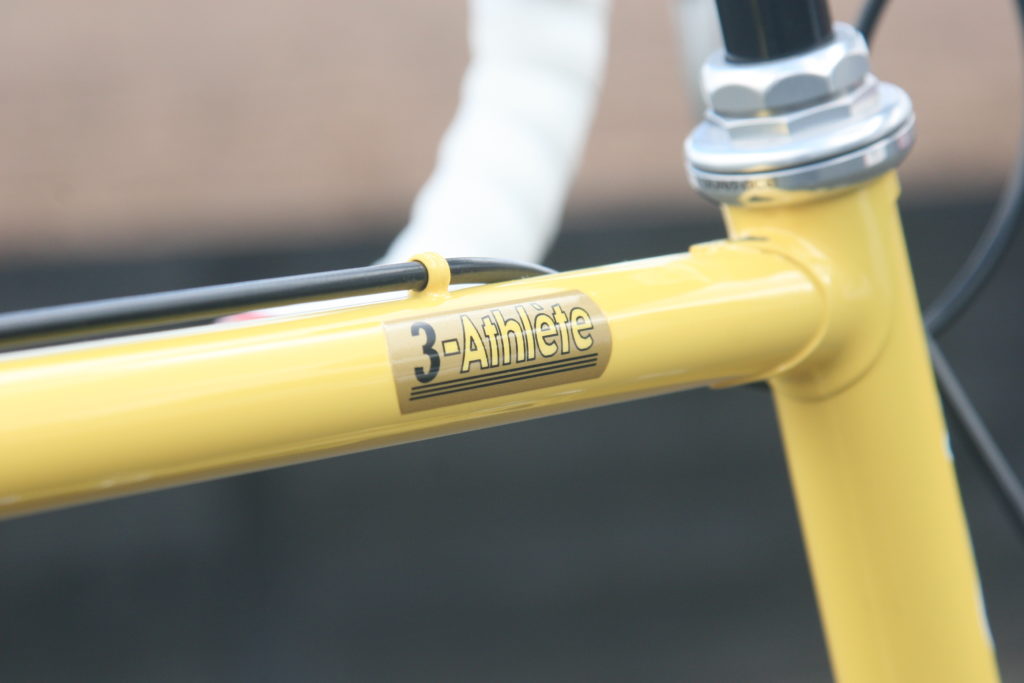 This bike will remain in the MV Museum, to be used for L'Eroica rides and Classic & Vintage competition events – it can easily be stripped for criteriums.
MV are regular participants at the 'Retro Day' at Heffron Park in Sydney. Known as Sydney's biggest Classics raceday, Randwick-Botany CC put on a big event that draws crowds from across the eastern seaboard. In 2018, the bike was piloted by local legend Shane Mattiske, and finished in second place.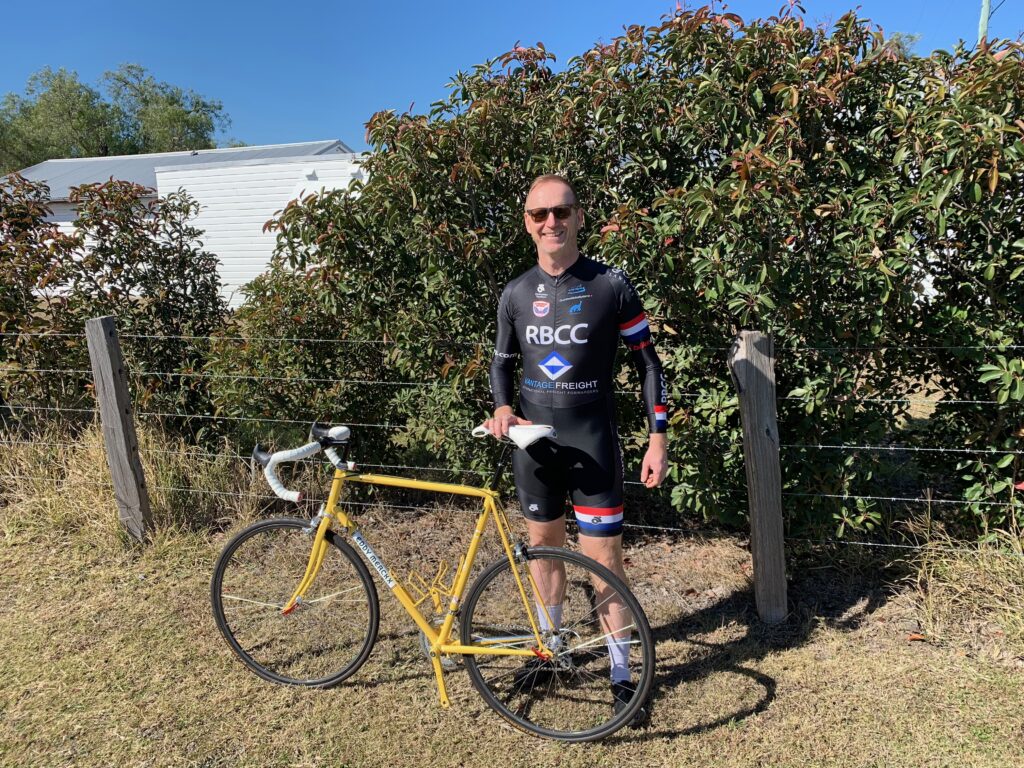 https://www.facebook.com/rbotcc/
Stay in touch with our competition progress via the MV facebook page.