Bicycle frames are built to different sizes.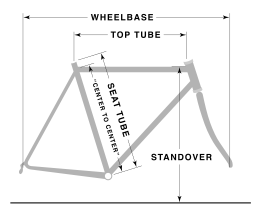 The correct size of bike for you is almost always based on your height.
For casual riders, and those who are looking for a simple fit, use this table to determine your frame size:
Rider Height
Suggested Road Bike Size
Feet & Inches
Centimetres
Frame Size (cm)
Frame Size
4'10" – 5'0″
148cm – 152cm
47cm – 48cm
XX-Small
5'0″ – 5'3″
152cm – 160cm
49cm – 50cm
X-Small
5'3″ – 5'6″
160cm – 168cm
51cm – 53cm
Small
5'6″ – 5'9″
168cm – 175cm
54cm – 55cm
Medium
5'9″ – 6'0″
175cm – 183cm
56cm – 58cm
Large
6'0″ – 6'3″
183cm – 191cm
58cm – 60cm
X-Large
6'3″ – 6'6″
191cm – 198cm
61cm – 63cm
XX-Large
Every bike has a different 'Standover Height', based on the geometry of the frame. For specialised fit, we also need an Inseam measurement to make sure that the frame is sized correctly for you, and will therefore be comfortable for you to use.
Measure your Inseam using a book, like this:

For pro riders, your inseam measurement also helps us to determine the correct crank length.
With a height and inseam measurement, we use this chart to select the correct frame size: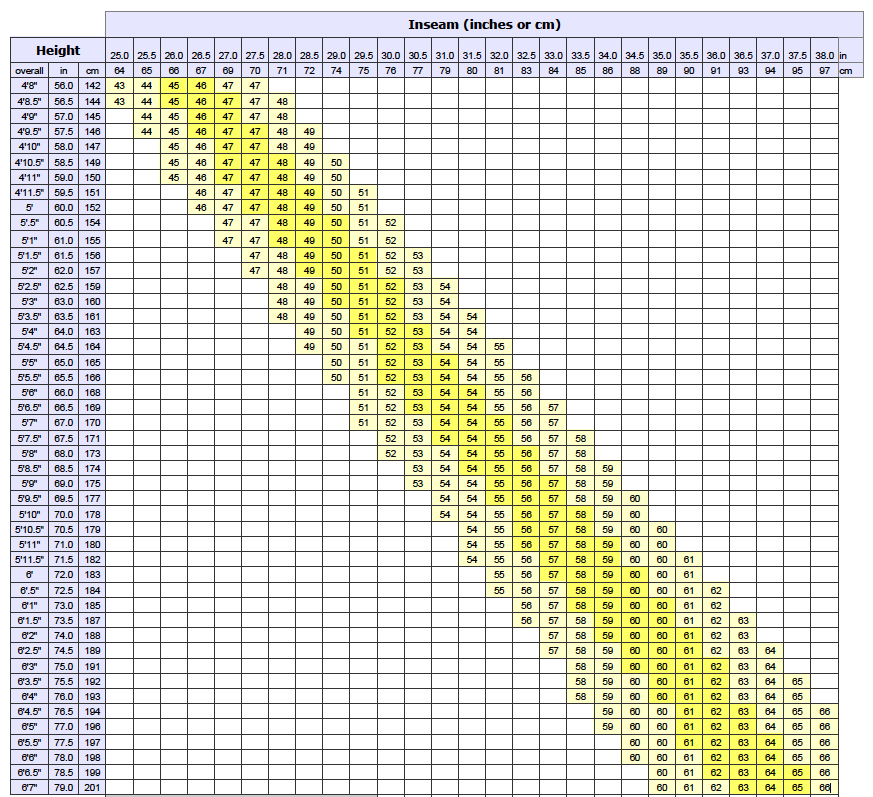 We'll happily work with you to supply the correct frame size. Take the measurements based on the information here, and email them to us at steve@millfieldvelo.com.au
Size always matters!