This frame is a 2000 model 'Alu Sprint', one of the mid-range models in the Anniversary lineup.
It's a 7020 Aluminium frame with a steel 1″ uncrown fork. It's light and versatile, suitable for all riding types.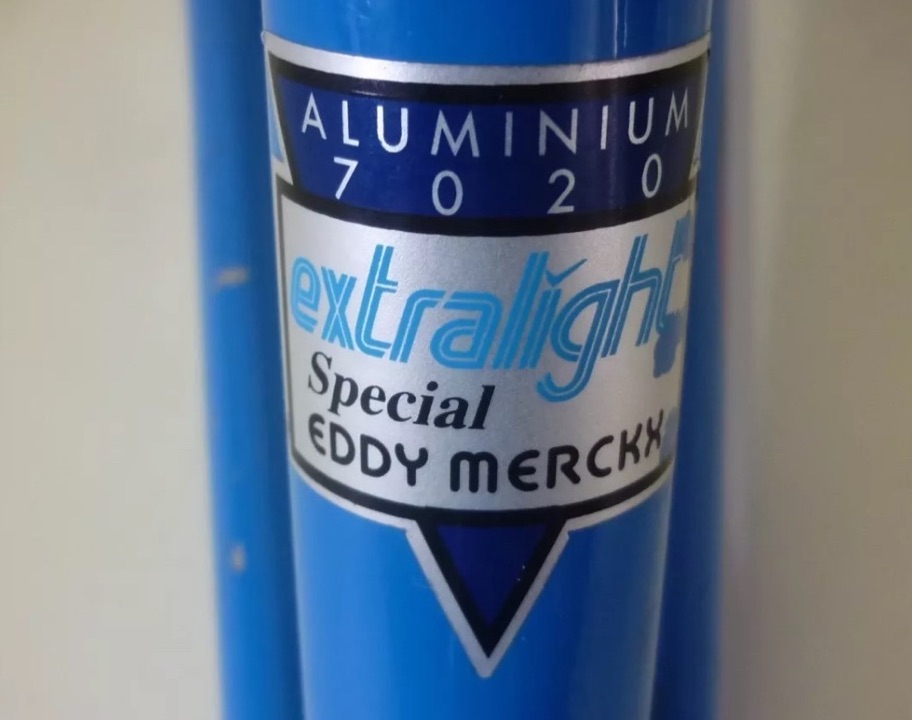 It's a 52cm frame, in good condition, and is unrestored.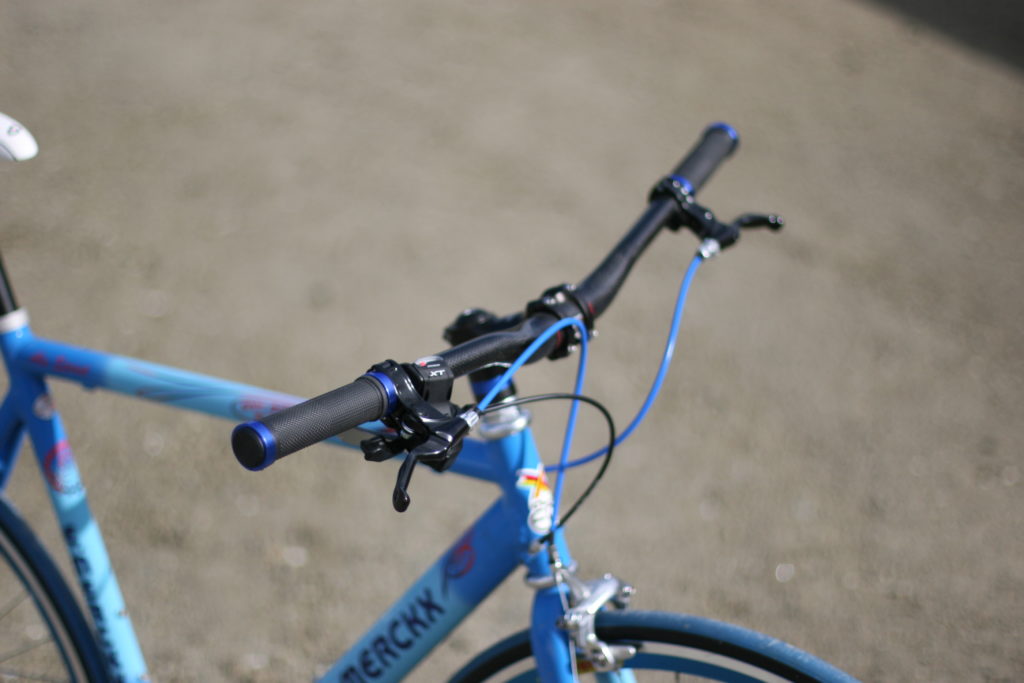 The first drivetrain build on this bike was a Shimano 1 x 10, with a hybrid of XT shifter to suit the carbon riser 'bars, and 105 rear derailleur to meet the road frame. We've adapted the frame to accept an 11-40 cassette, to enable both good road speeds and a very capable climbing ability.
The hand-built wheelset is Ultegra hubs with blue Velocity Deep-V rims, stainless spokes and blue Maxxis Re-Fuse 700×23 tyres.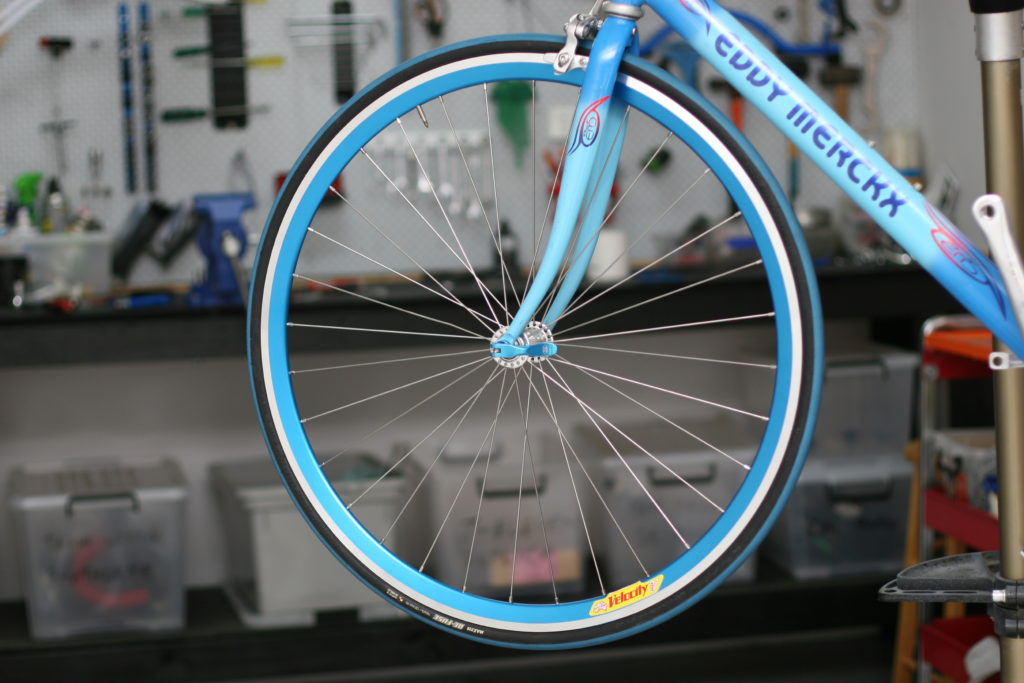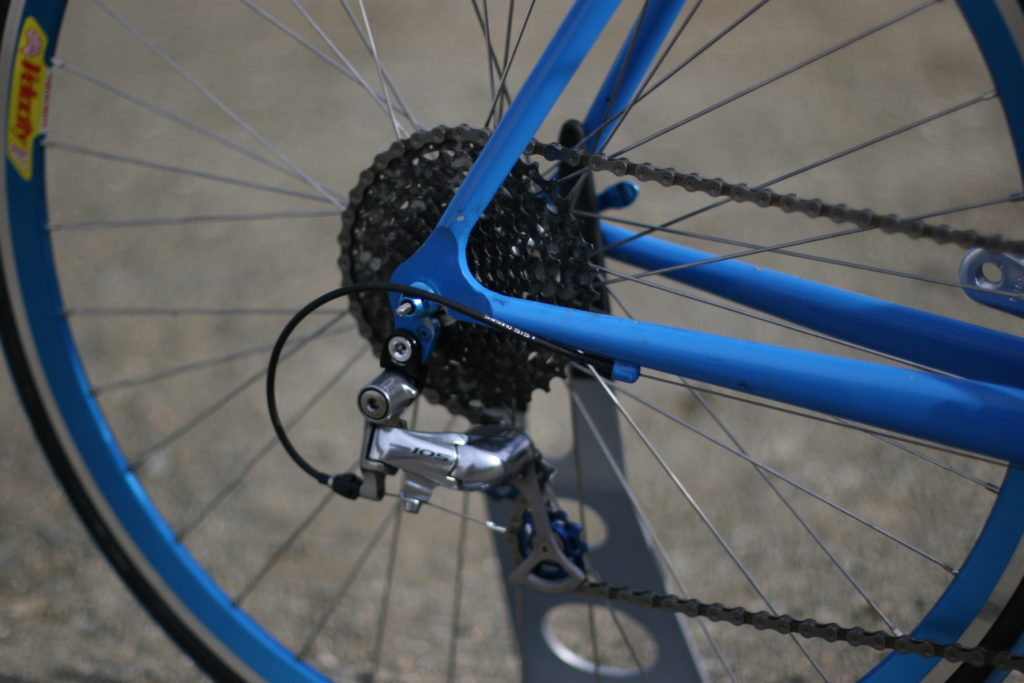 In 2020, the bike underwent a full rebuild back to road spec, with a Shimano Ultra Di2 upgrade. It's a compact crankset with 11-25 'traditional' gearing.
All of the alloy parts were mirrored-polished including bars and stem, crankset and brake calipers.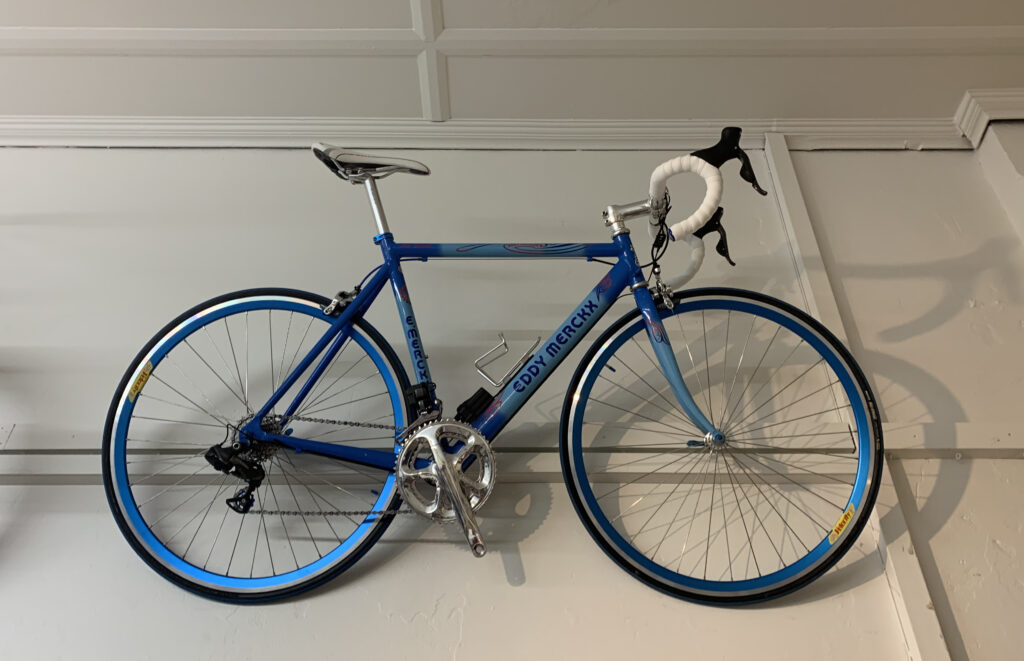 The bike is now part of the permanent MV collection, and is not for sale.