In 2017, this frame appeared for sale online. It was in Europe, and with the extra freight would cost a bit more than I'd like, so I was a bit cautious. I watched it for a while, and although I didn't really know why I wanted it, in the end I bought it.
I'm a sucker for Merckx frames, aren't I.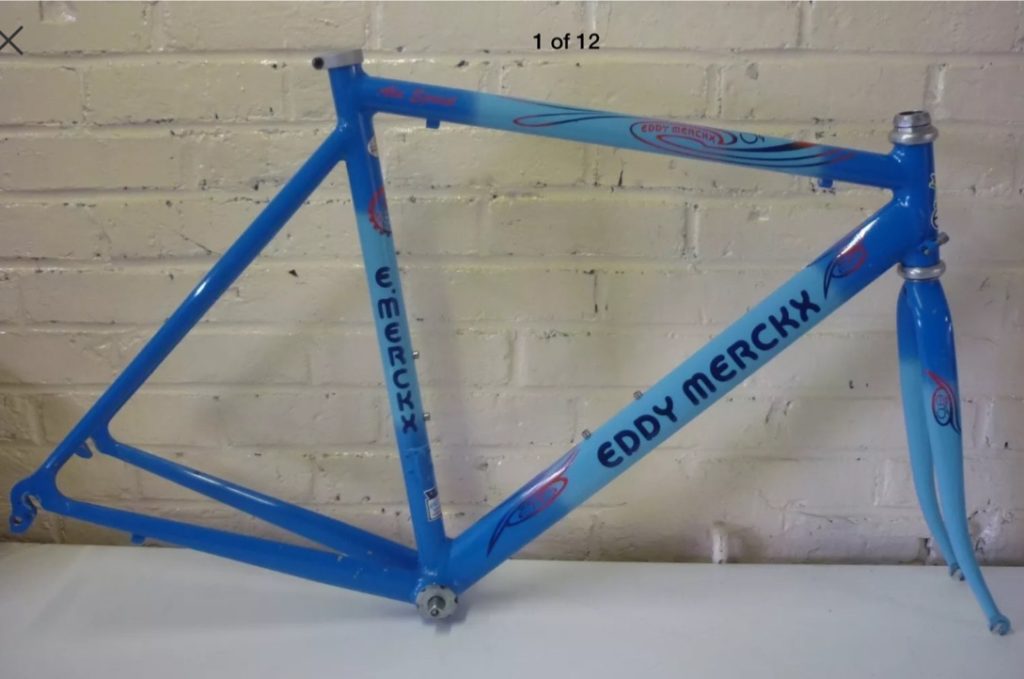 There are a few 20th Anniversary models I'd really like to own, such as the MX-Leader or the Titane, but until one of those comes up for sale I'll take what I can get. It's a seller's market 😫
This frame is a 2000 model 'Alu Sprint', one of the mid-range models in the Anniversary lineup. This is the catalog page: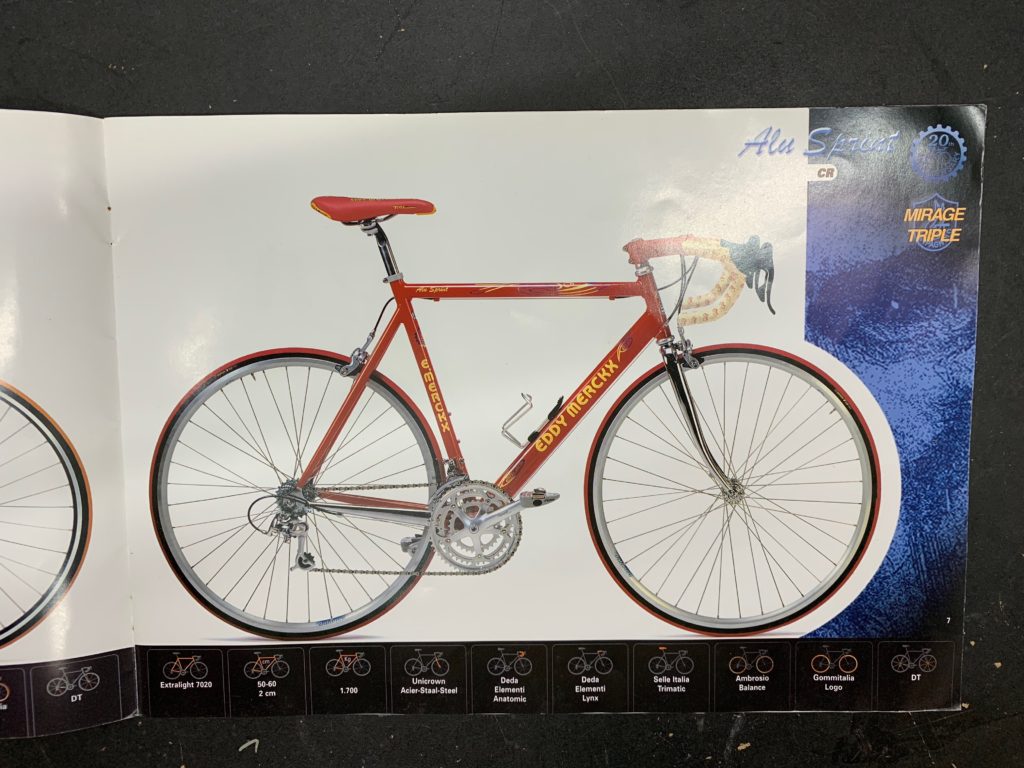 It's a 7020 Aluminium frame with a steel 1″ uncrown fork. It's light, but not a racer – I expect the final build will be about 8kg.
The original gruppo was a Mirage triple, but all that's left of that is a BB and the headset, and both need a good polish!
It's a 52cm frame, so it will suit a rider from about 160cm – 175cm.
The frame is in OK condition, with a few small bumps and scrapes. Once the build is complete, I'll send it off for a touch-up and new clearcoat to bring it back to new.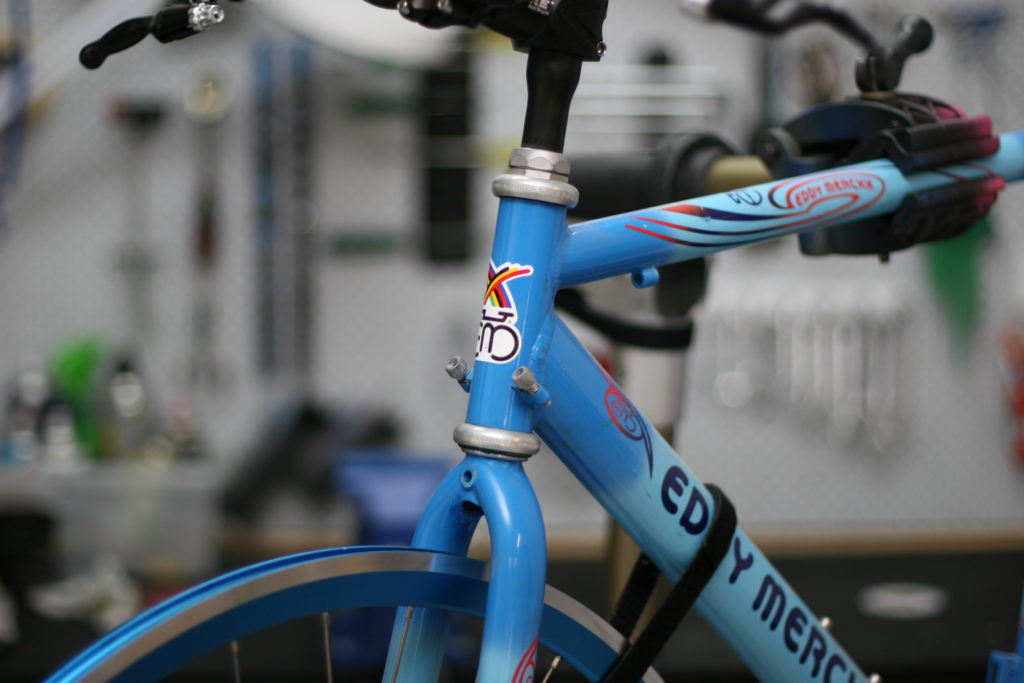 I've been collecting a few bits and pieces for this project for a while. I had a broad idea of what I wanted to do – it's going to be a flatbar roadie, with a very blue theme.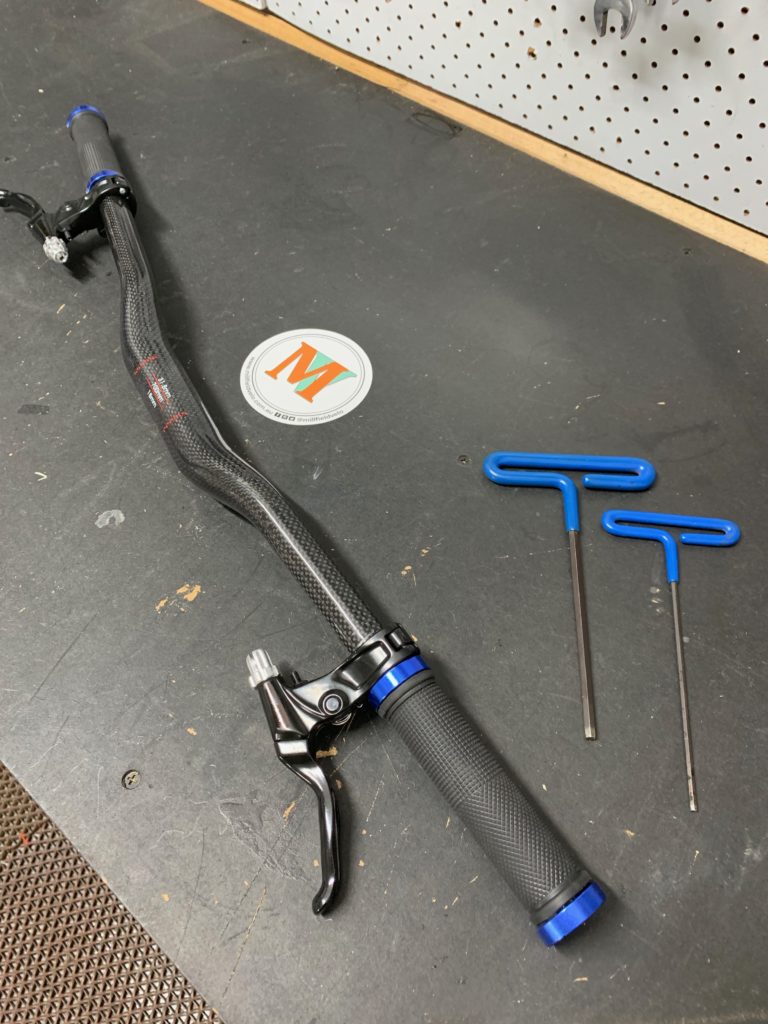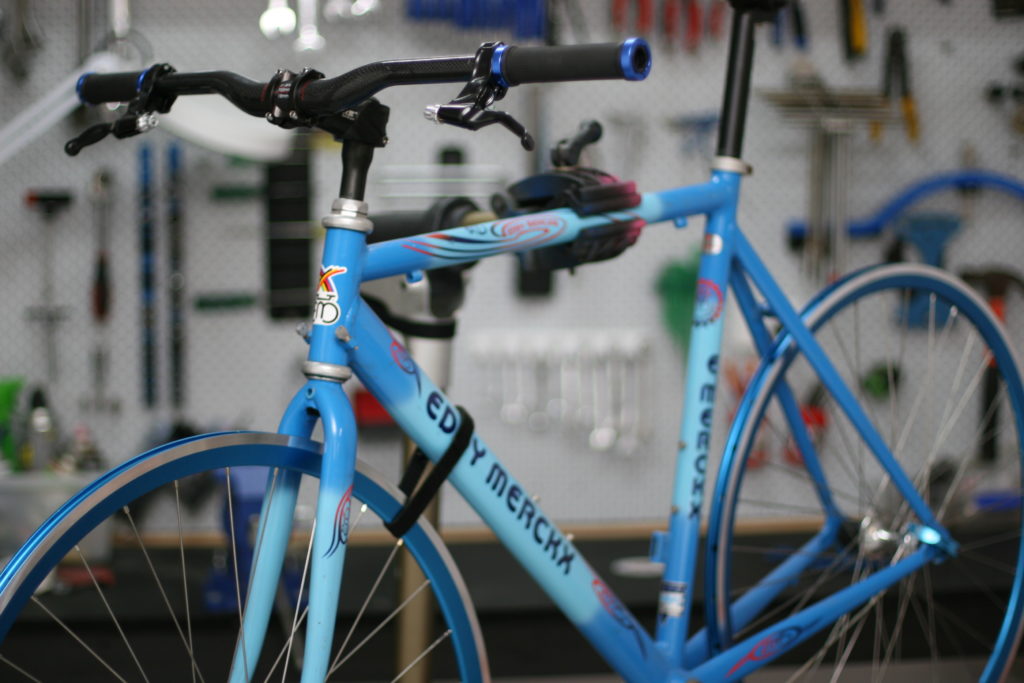 Somewhere in my travels I collected a pair of Ultegra 32 front/36 rear 10-speed hubs, and they gathered dust waiting for the right purpose. A bit of searching turned up a matched pair of reasonably-priced blue Velocity Deep-V rims, and so with a fresh set of stainless spokes and some blue Maxxis Re-Fuse 23s, they're now a super wheelset.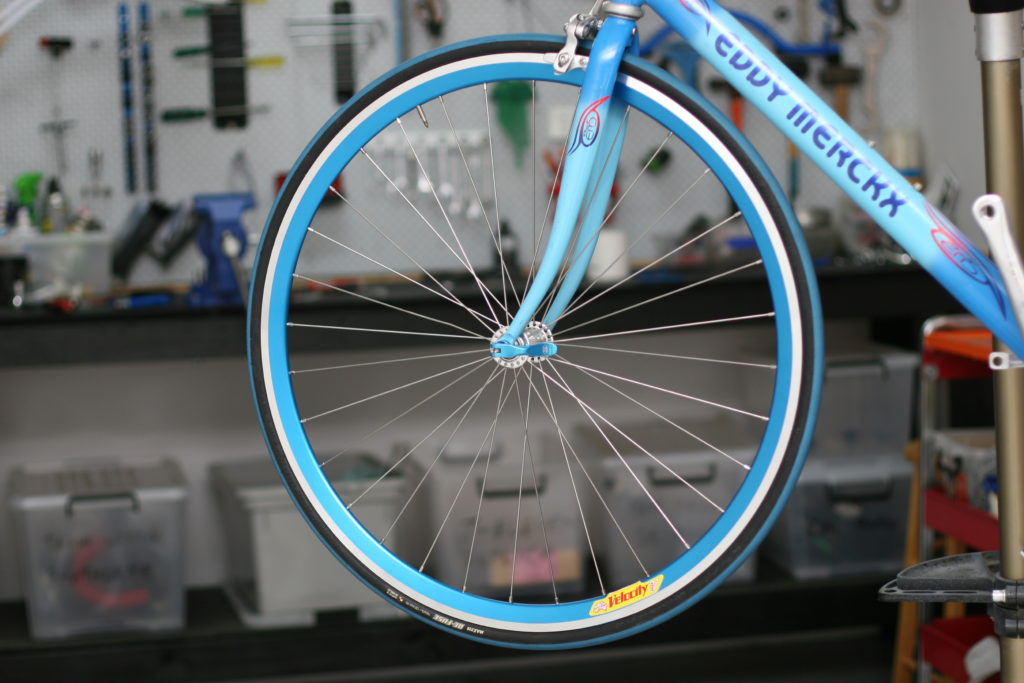 Next up…the drivetrain. I'm thinking that it should be simple, but interesting. How about a 1 x 10, with a hybrid of SLX and 105, to connect the MTB 'bars with the Road frame? Sounds good to me!
Stay tuned for updates. Lots of parts on order, and some decisions still to be made, so I think it'll be ready for the Spring.
Contact us here if you're interested in this bike!