In 1969, Eddy Merckx won his first stage of the Tour de France – the sixth – by attacking before the leg's final major climb, the Ballon d'Alsace, and then outlasting his competitors.
Merckx went on to win the TdF that year, the first of five outright victories for the event. He finished the race with six stage victories, along with the general, points, mountains, and combination classifications, and the award for most aggressive rider.
1969 was also the first year of the Grand Ballon climb in the TdF, and it's now one of the most famous of the event.
On Thursday July 11th 2019, the Tour peloton will pass the Grand Ballon and the Ballon d'Alsace, and we've chosen this day to release our newest frameset – the Eddy Merckx Team Faema '69 Replica.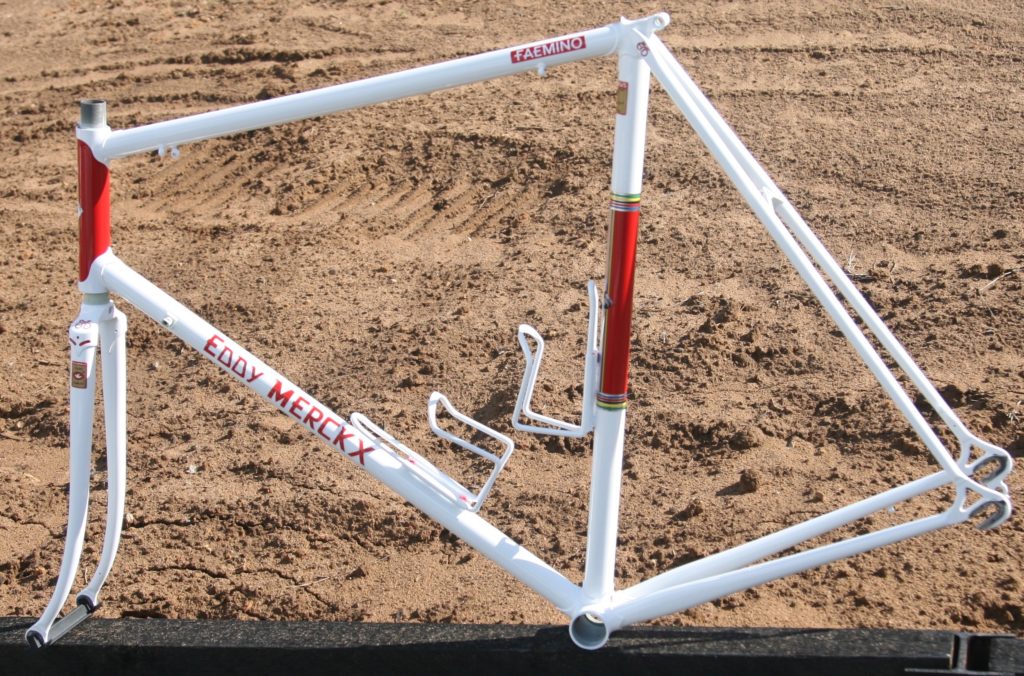 Our homage to a seminal period of Merckx's career is a replica of the Team Faema bike that Merckx rode in the 1968-1970 seasons.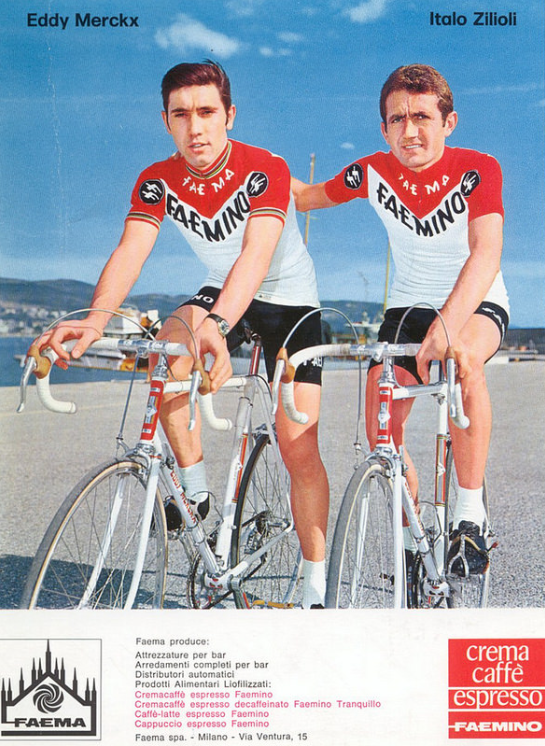 This frame is a 1988 Corsa Extra, in Columbus SLX. It's size 58.
The visible serial markings are H-8300-B, but there is some evidence of other markings on the LHS, and it's presumed this is an 'X' that designates SLX tubing. Please note the tubing is confirmed as SLX, with the signature internal riflings visible from within the BB shell and the underside of the fork crown.
The decal set was supplied by Cyclomondo, reproduced in foil from his award-winning original Pela-made '69 Team bike. The decals are world-class, and indistinguishable from the original.
The paint restoration was completed in June 2019 by Star Enamellers. A matching pair of bottle cages are supplied with the frame.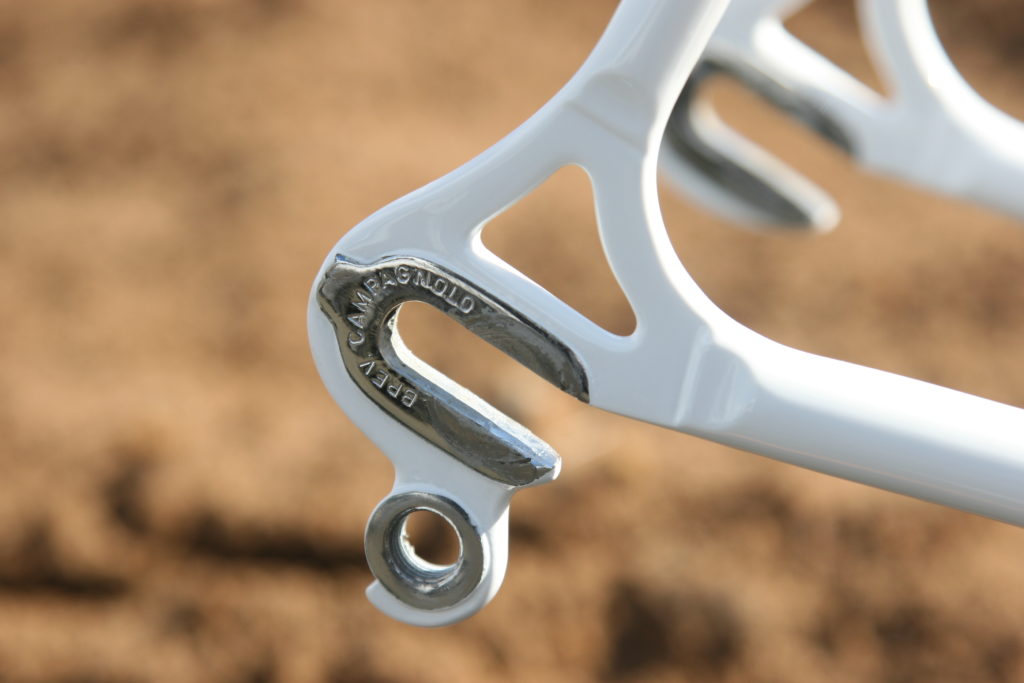 The rear dropout spacing has been cold-set to 130mm so it will take an 11sp drivetrain if required.
This frameset is now available for purchase. Depending on your requirements and the availability of NOS parts, it can be build as period-correct to 1969 in Campagnolo, or to 1989 in either Campagnolo or Shimano, or to 2019 with any 10 or 11sp groupset of your choice.
Our recommendation is a Campagnolo Potenza 11sp black groupset and ultra-torque crankset, with black Fulcrum Racing 5 wheelset.
Contact us today to discuss owning this exclusive frameset.