Our latest restoration is a mid-eighties Ferrari Road Bike, built in Italy by Bozzi, from Falck's highest specification carbon-manganese tubing.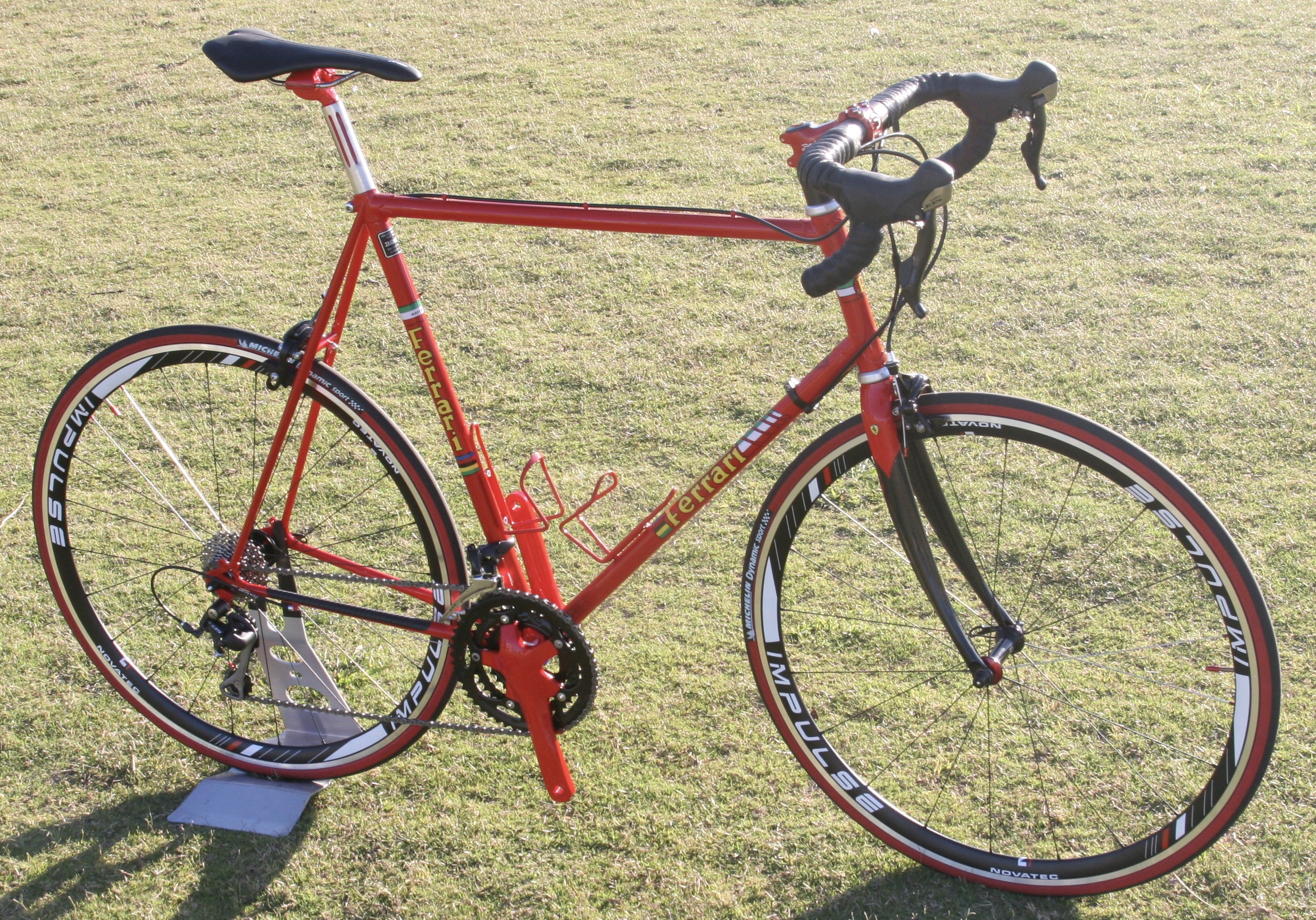 Reimagined as a modern racer, this 30-year-old frame has been faithfully restored to original condition, with a 2-pack baked enamel finish, and replica original Ferrari decals.
The Bozzi Tecnotrat frames were highly regarded, and made their way around the world in many different guises.
This bike was made by Bozzi for Ferrari, and was sold around the world in the mid-80s with the high-spec Shimano 105 groupset and wheels. As we reimagined this bike for 2017, there was no question about what groupset we'd use – it was always going to be the modern 105 10sp system.
But we didn't want this to be another plain-jane bike. It's a Ferrari, so it had to be stronger, faster, and lighter. It came from 'The Scuderia', so it had to blow the competition away.
So this 105 system is a 'triple' – a system developed by Shimano for bikes that needed to be competent at both rapid descents and alpine climbs.
Yes, that's right – this Ferrari has 30 speeds! The 105 groupset is all-new, and custom engineered by us to suit this frame.
Converted to modern handlebar-mounted shifters from the original clamp-on downtube shifters, this bike is a modern lightweight rocketship, able to keep pace with anything on the market.
Of course it will – it's a Ferrari, right?
Every original detail on the frame has been retained.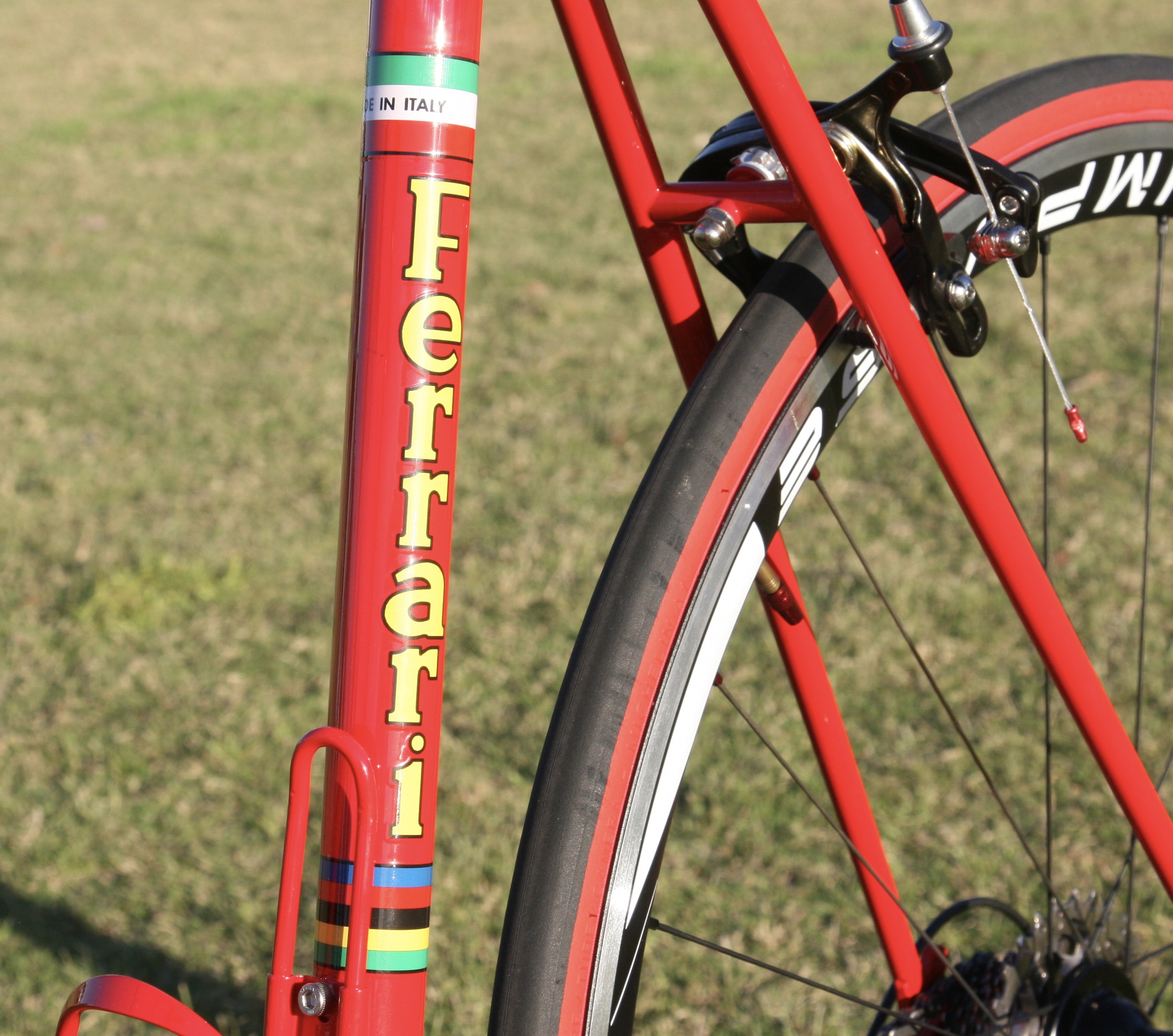 As you can see, this Ferrari has modern Carbon Fibre forks, made in Italy by Tifosi. They're amazing to ride, super smooth and super light.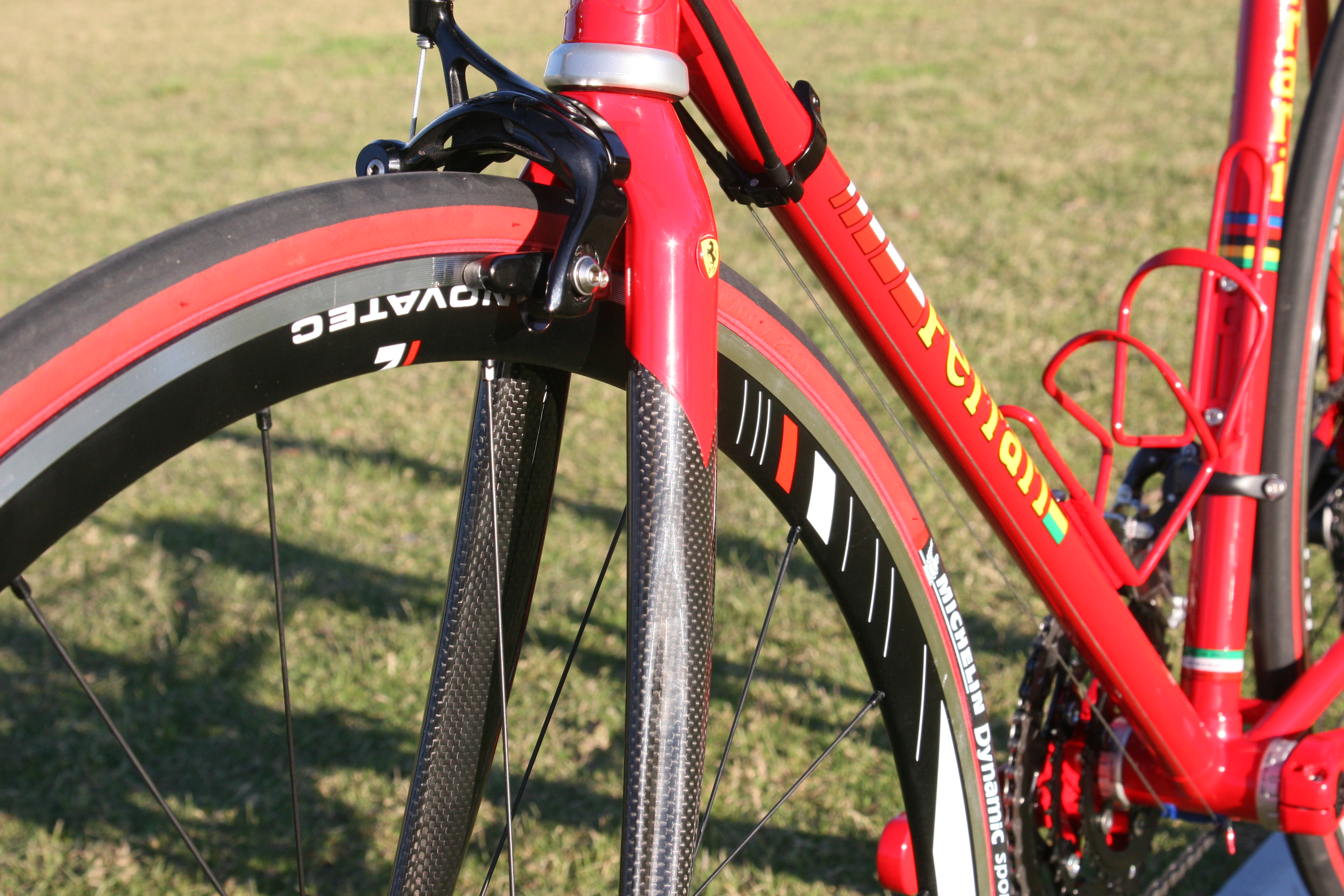 The headset and controls are trimmed with carbon fibre detail, and matched to a lightweight FSA Gossamer compact alloy handlebar, so all your riding control is at your fingertips.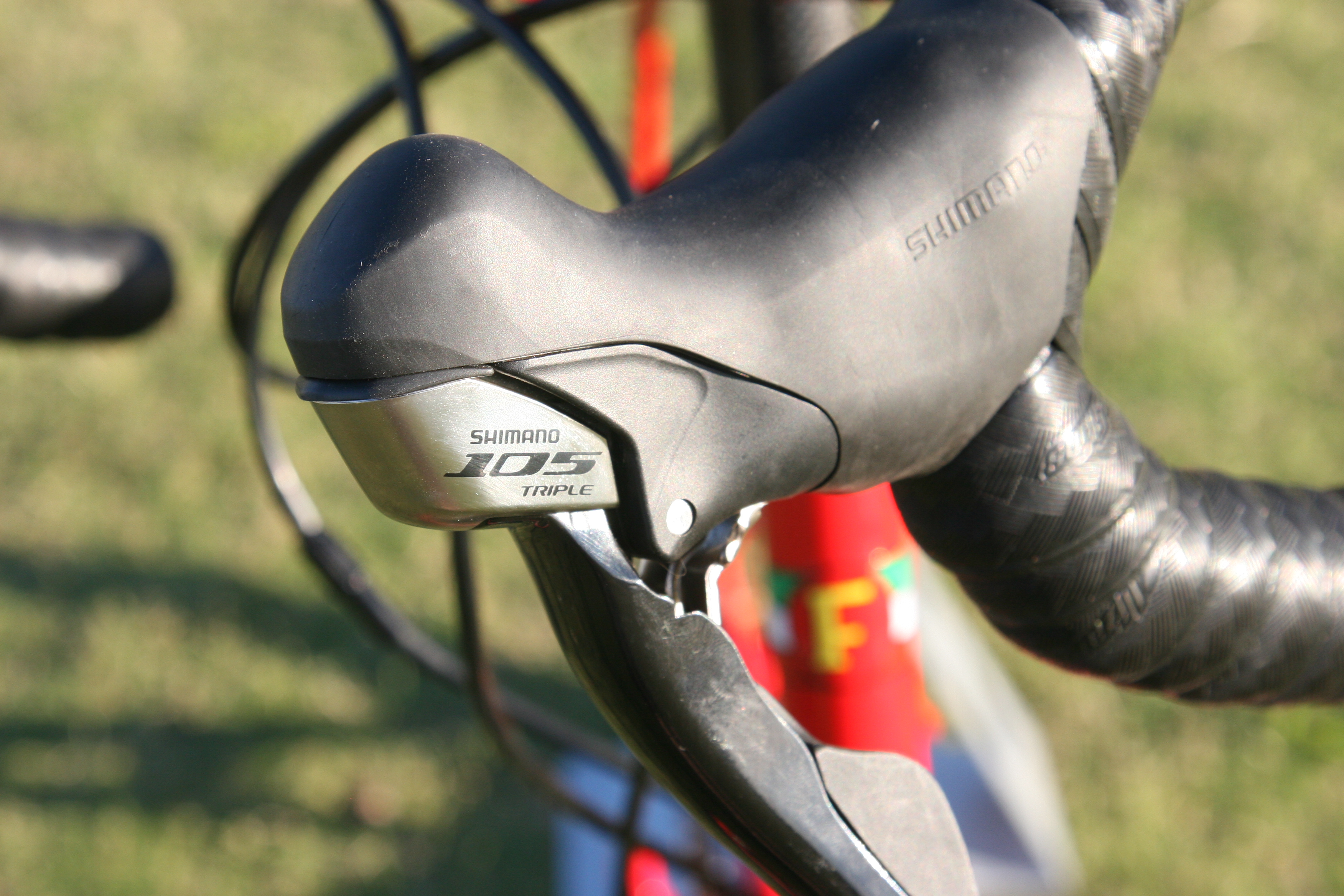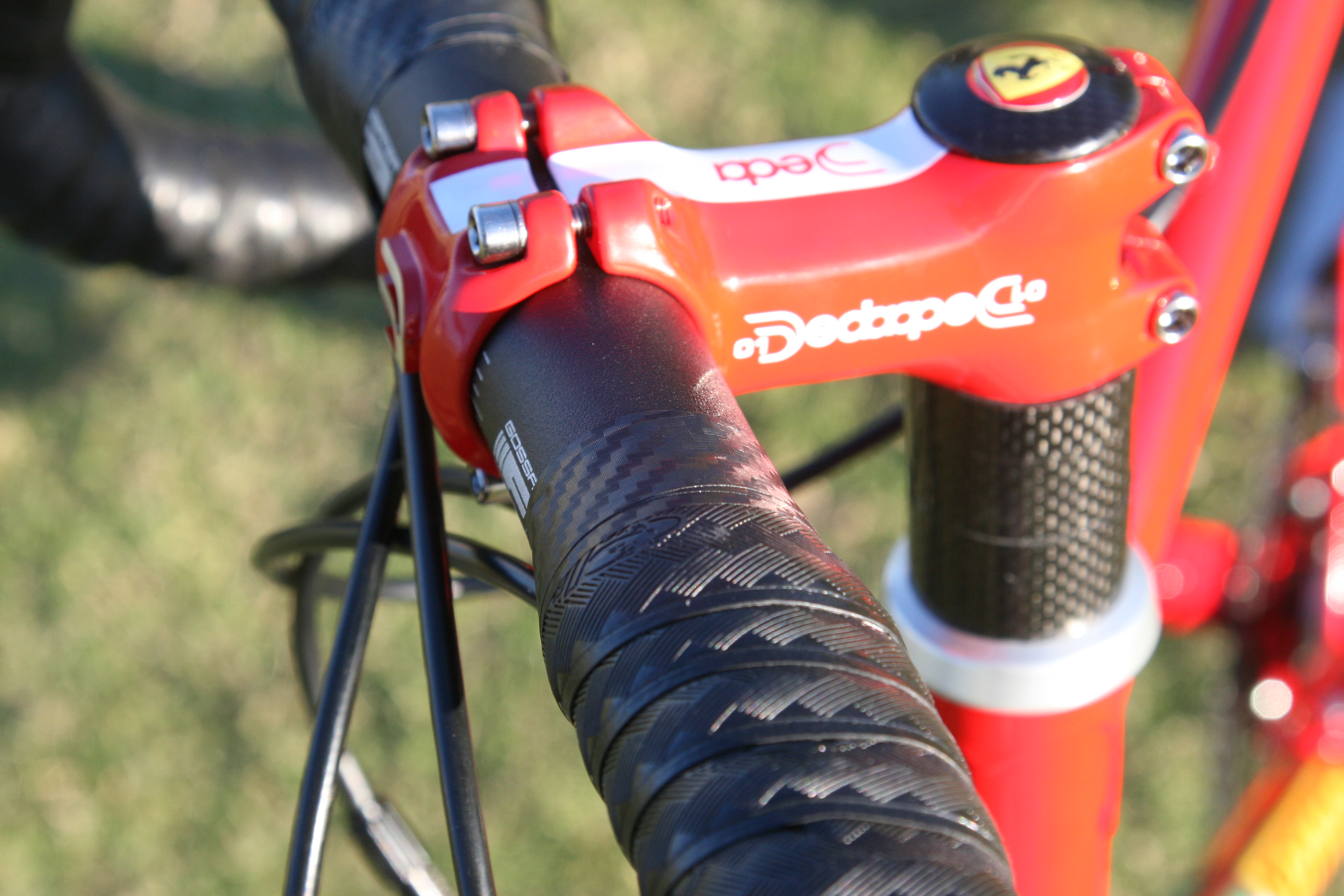 A modern Shimano Hollowtech II crankset has been installed, with long-life sealed bearings.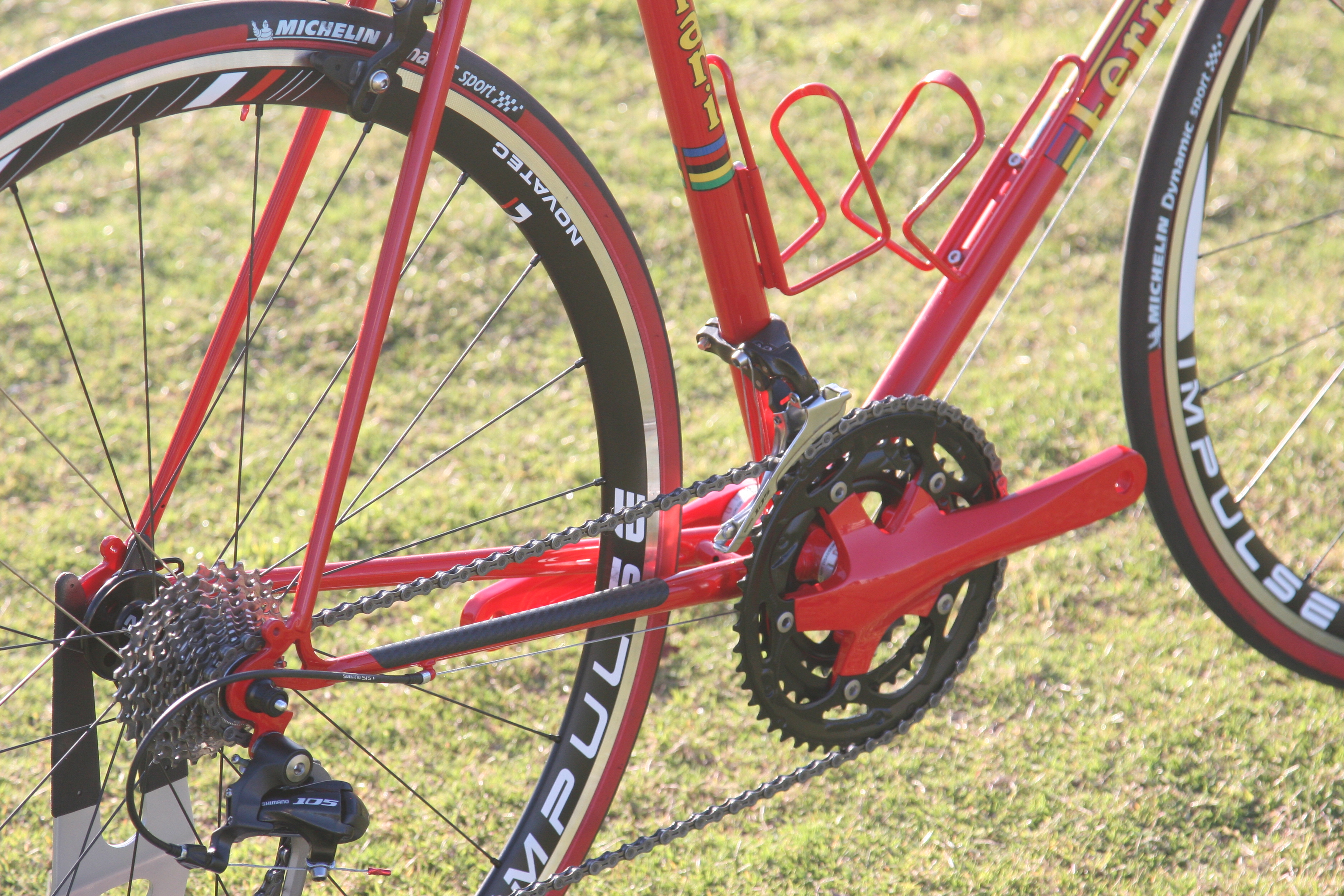 Matched to genuine Shimano 105 front and rear derailleurs and a Shimano 10sp chain, the shifting on this bike is precise and effortless.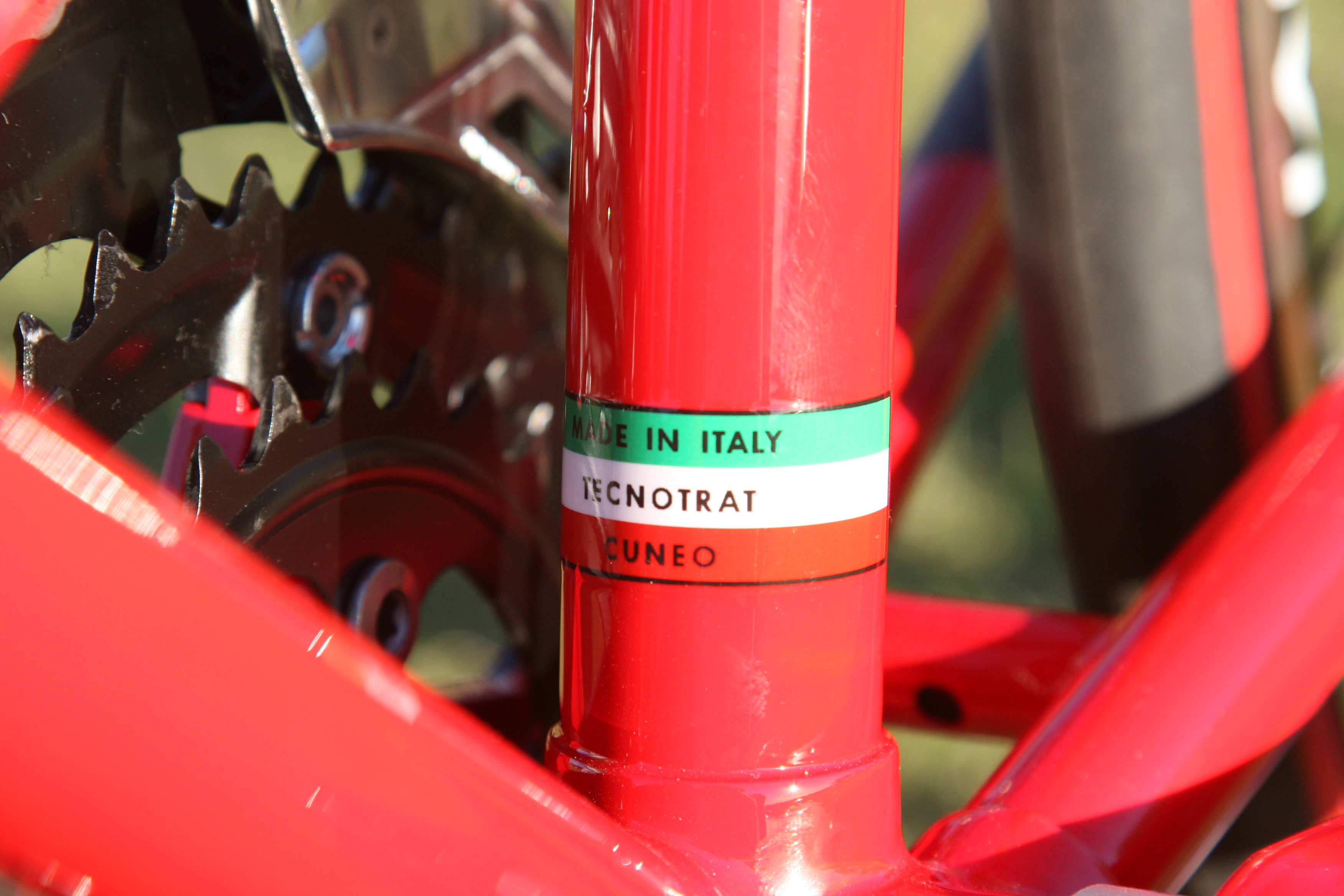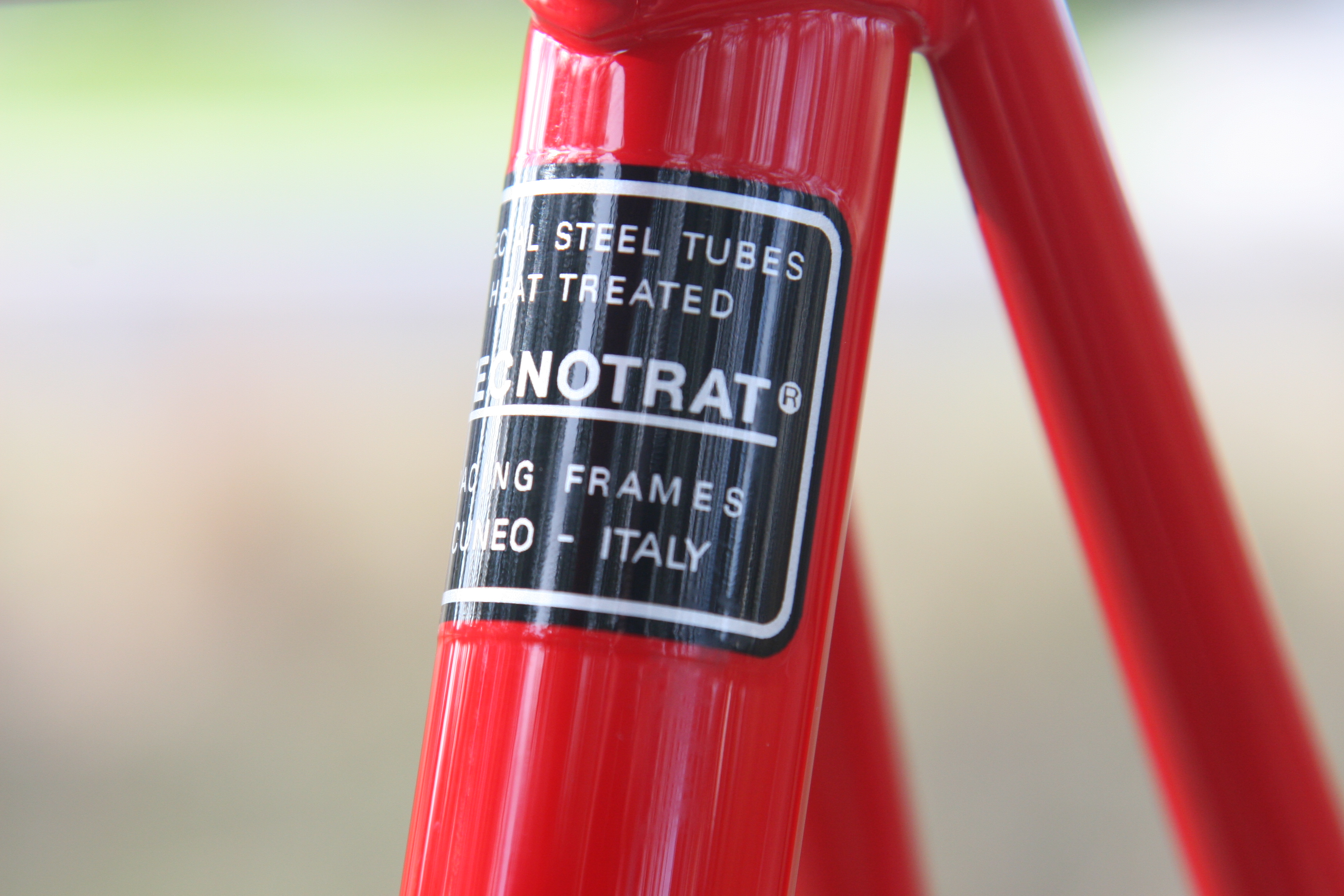 Super-light Novatech  Impulse wheels are found front and rear,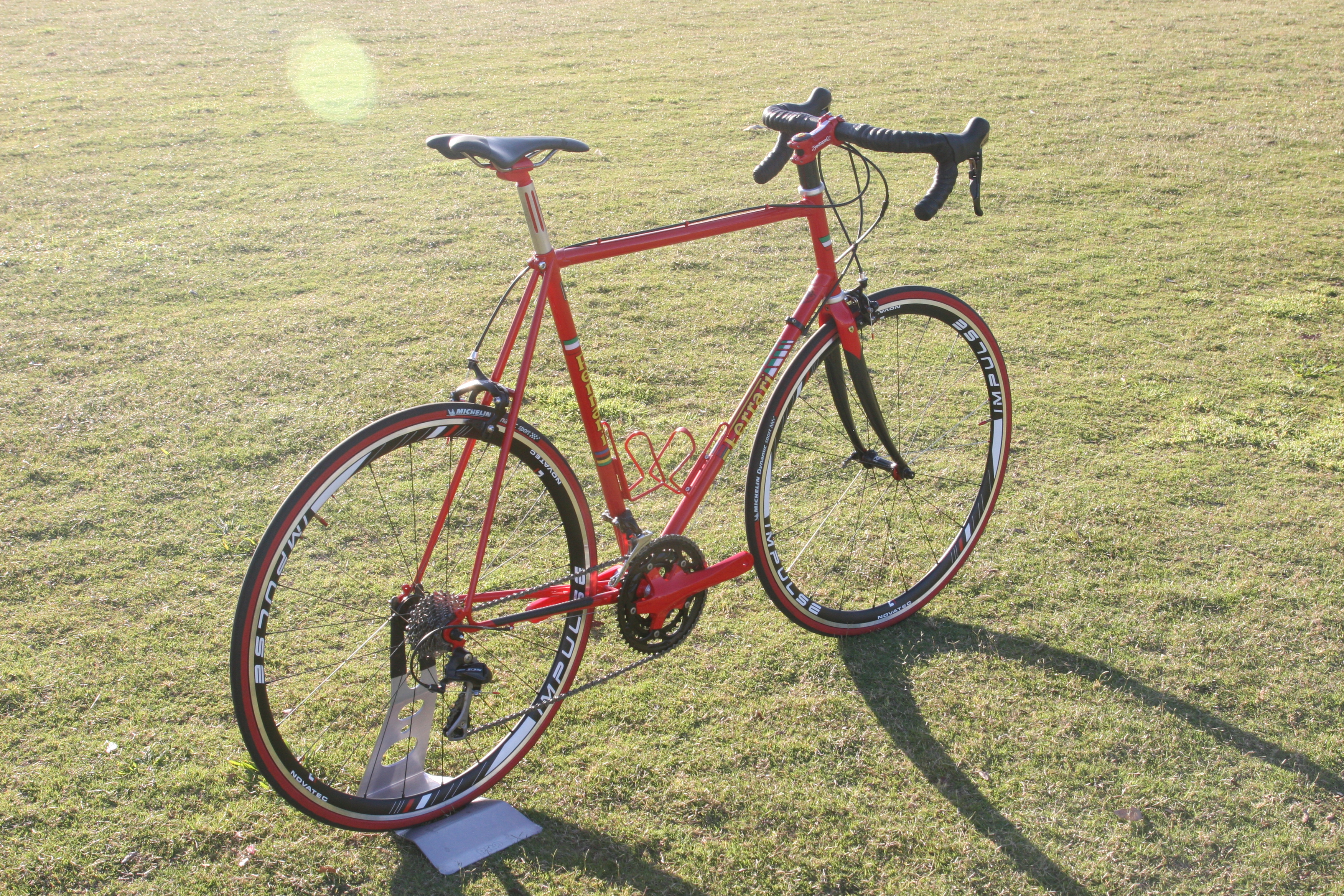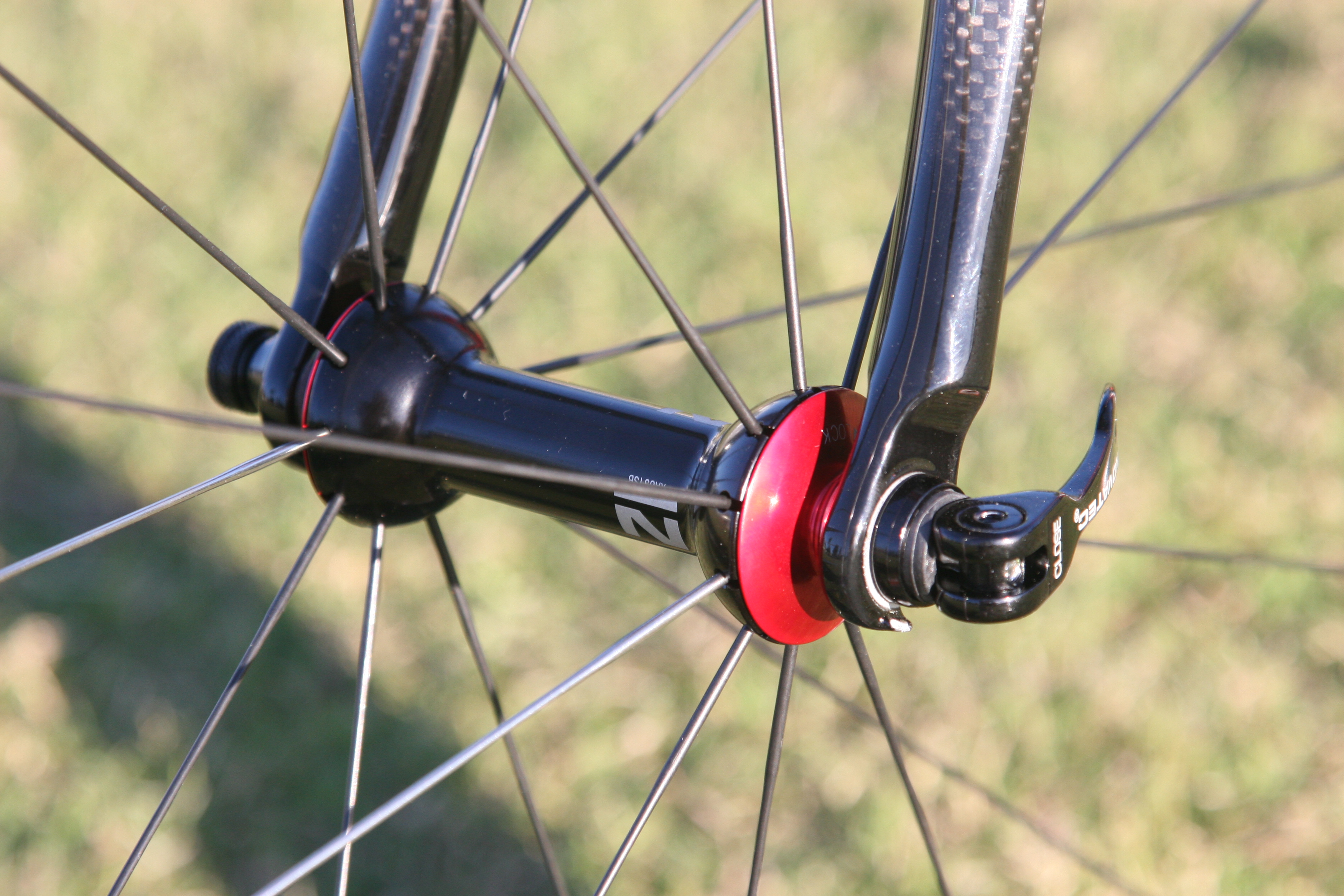 …delivering ultimate performance and lightweight strength. The Tektro dual-pivot brakes provide modern braking performance with a silky smooth feel.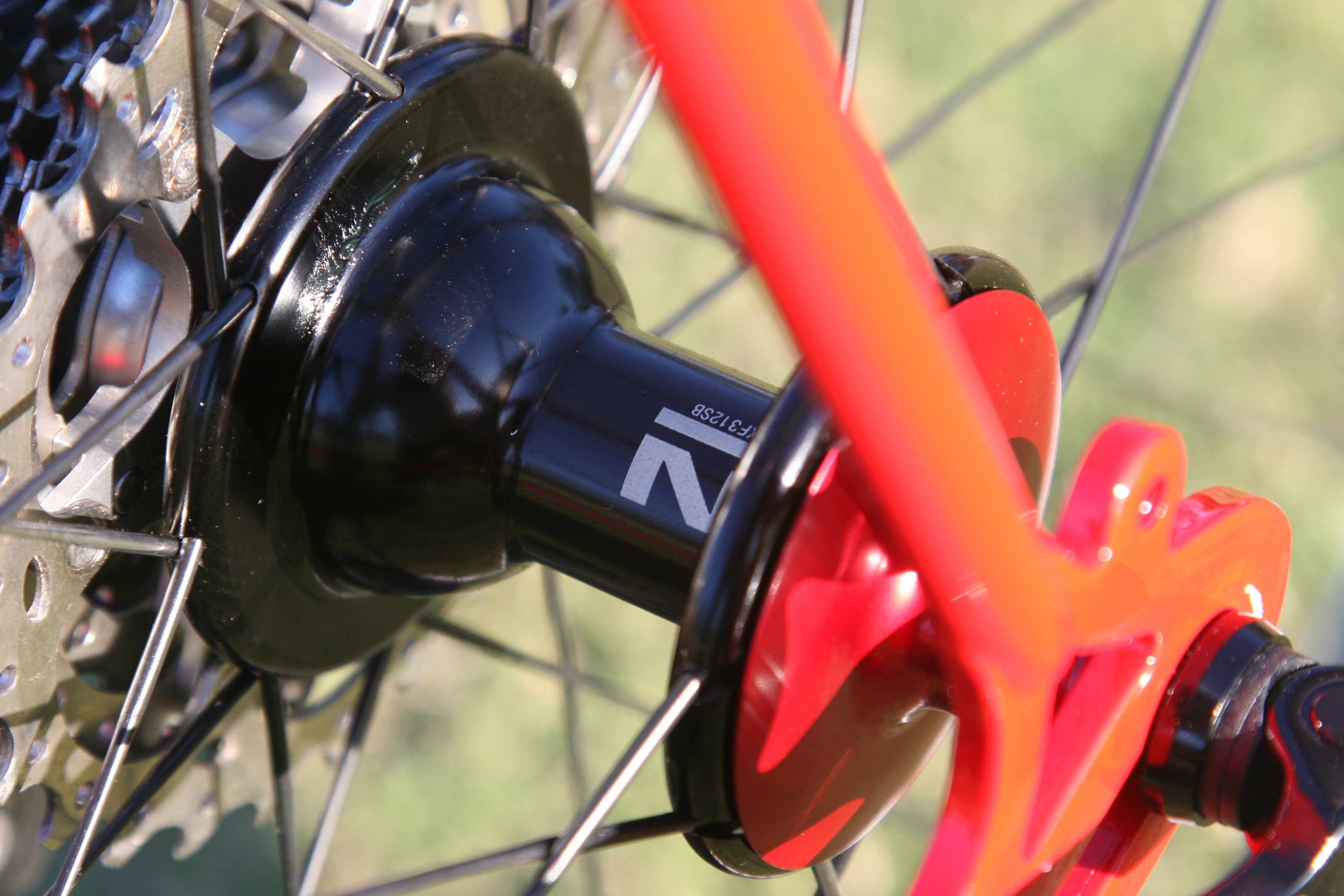 All of the decals on the bike are exact copies of the originals, and they're under a clearcoat for the ultimate in protection.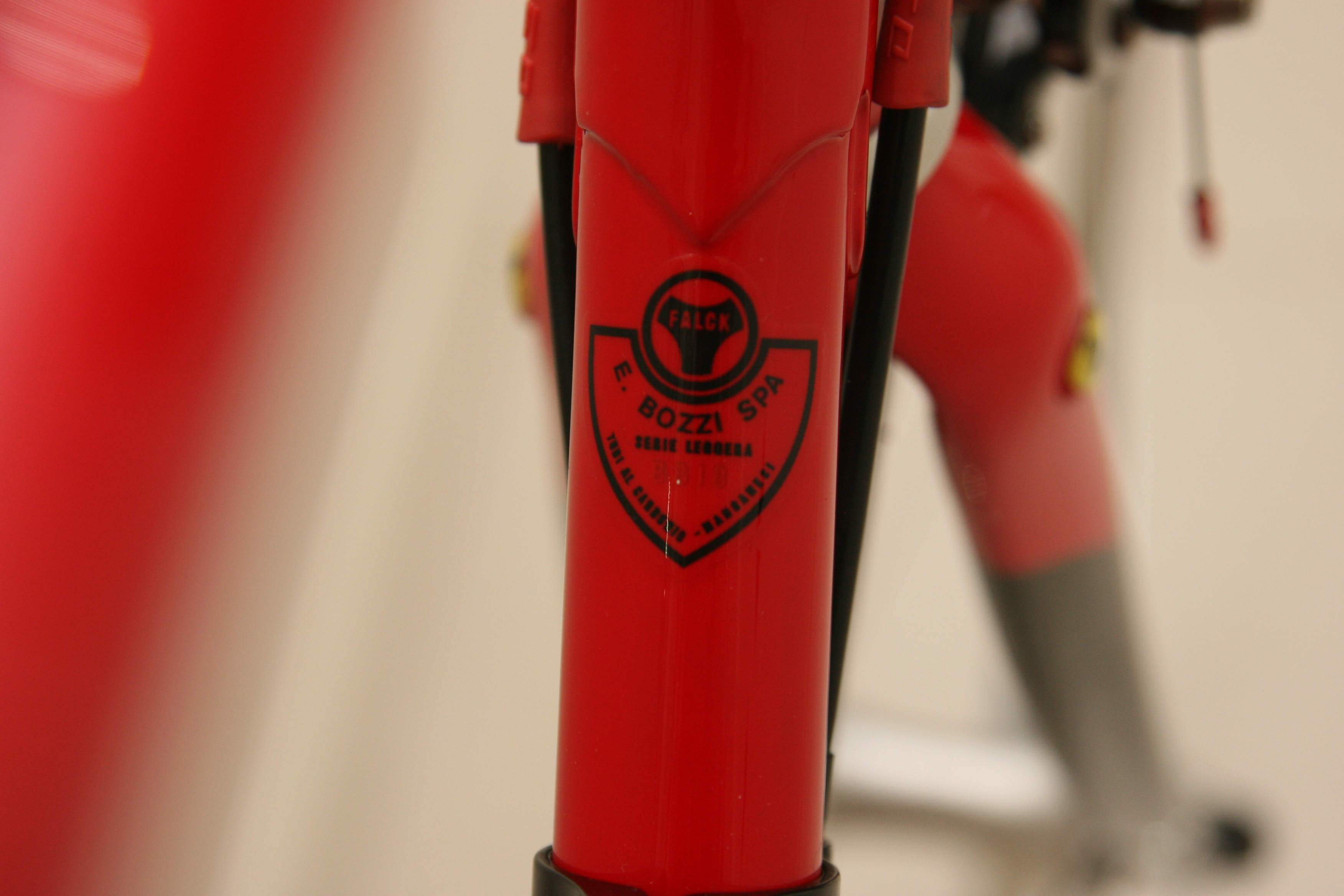 Everywhere you look there's custom detail, from the carbon fibre headset trims to the hand-painted seatpost flutes.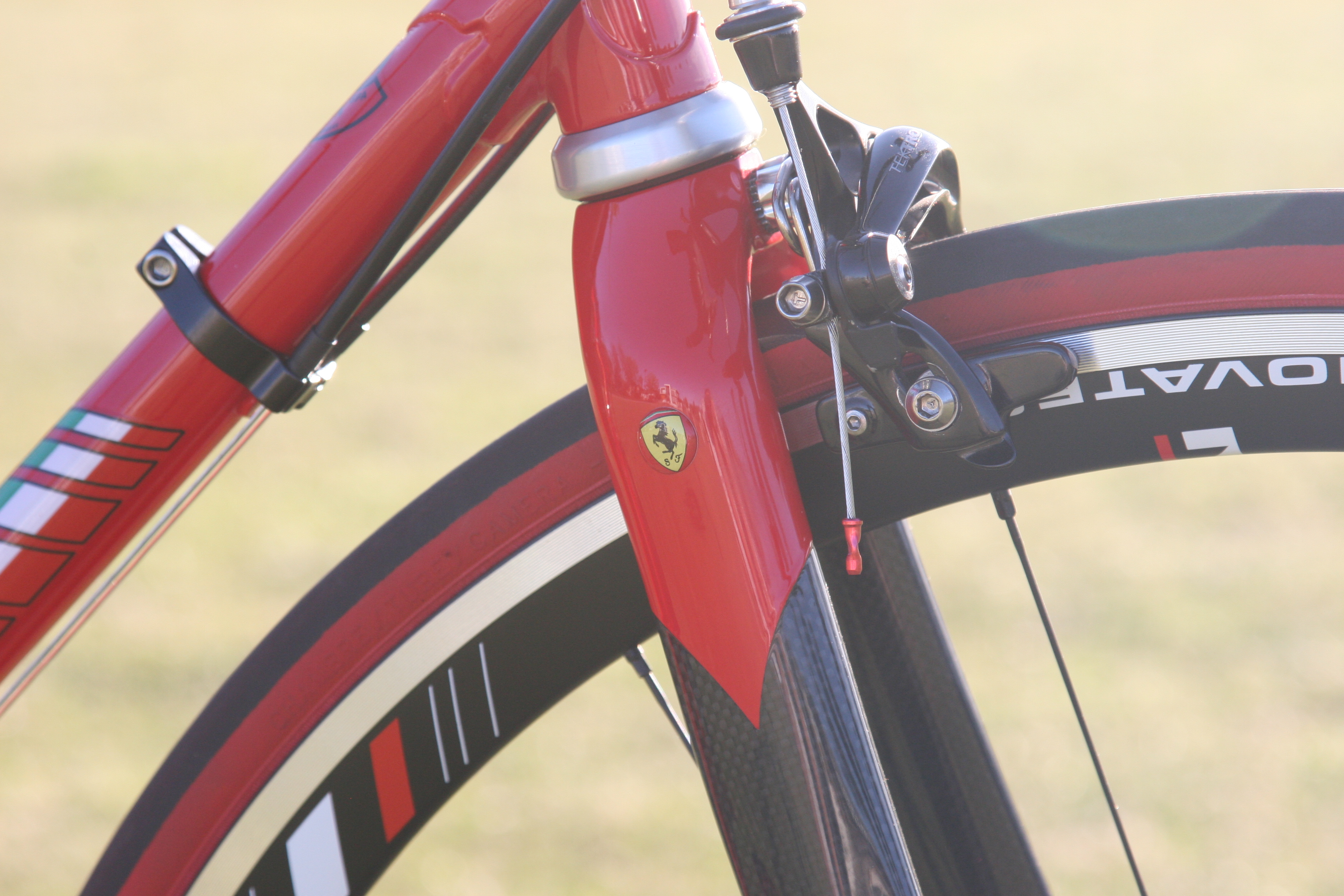 All of the engineering is done to retrofit this vintage bike with ultra-modern equipment.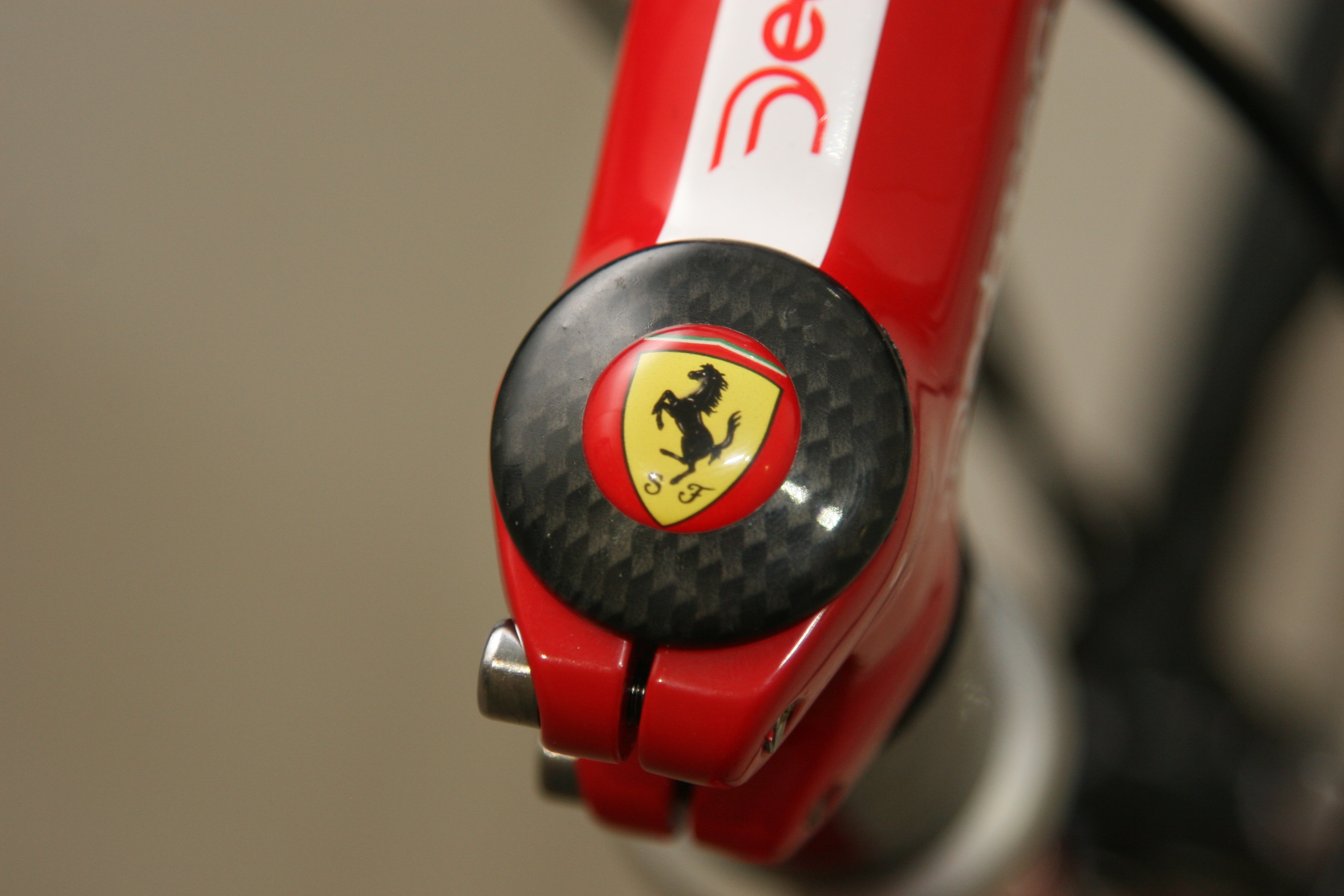 Available now for inspection, this bike belongs in a Ferrari Man Cave.
What you see here is about thirty five years old, so it's technically used. But have a look at the pictures, this immaculate machine could be brand new, so it'll last you another 35 years. It hasn't been ridden since the restoration, so the odometer is reset to zero. It hasn't even had pedals fitted!
Update July 2018: This bike is now sold.