This Millfield Special (we call him Pebbles, because he's built to go off road) is not just a Kerbmaster – it's The Kerbmaster. First of its Name and Ruler of the Seven Footpaths.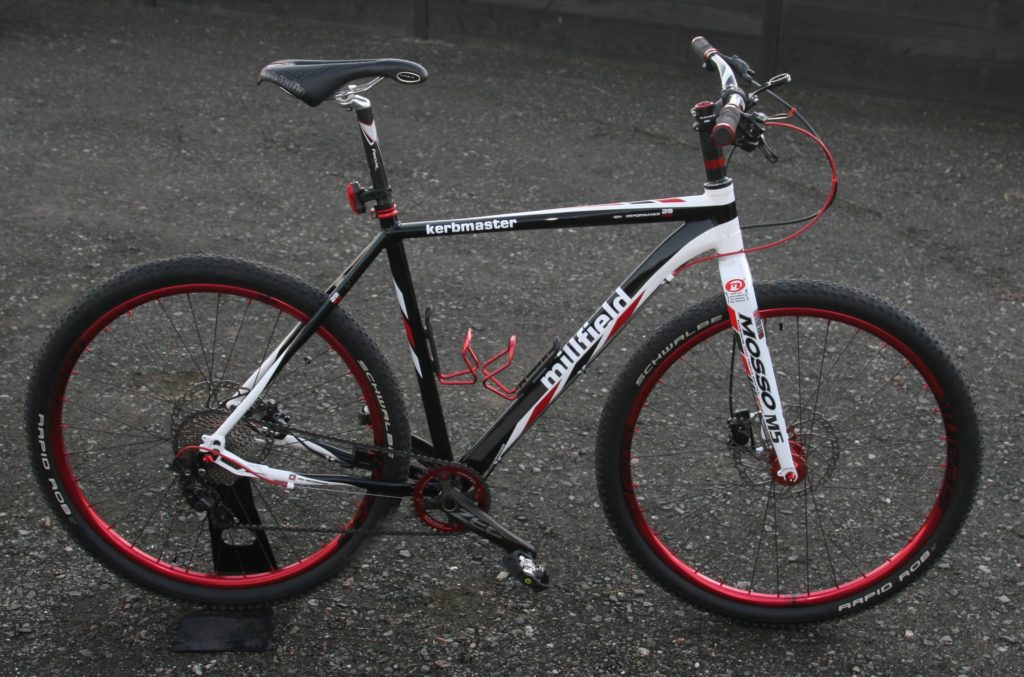 We started with a Millfield 7005 Butted Aluminium Kerbmaster frame, and fitted a pair of super-strong Mosso M5 triple-butted forks.
Strong and light, Pebbles can be used on roads and paths, or off-road in the toughest of conditions. It's completely MTB ready.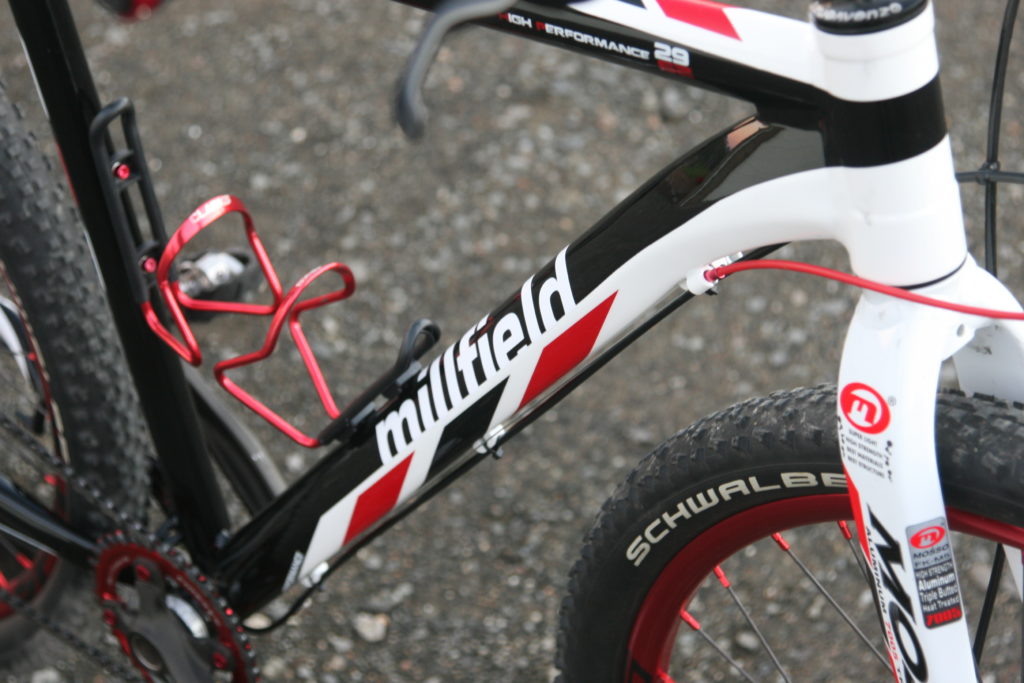 The wheelset is custom, with red anodised 6-bolt disc hubs, laced 3-cross to red Spank Oozy rims. The Schwalbe Rapid Rob 2.5 x 29 tyres run at 50psi.
The drivetrain is Shimano Zee 1×10, with a Fireye narrow-wide red 36t front chainwheel and 11-40 cassette.
Brakes are Shimano hydraulic, with 203mm Shimano discs at both ends.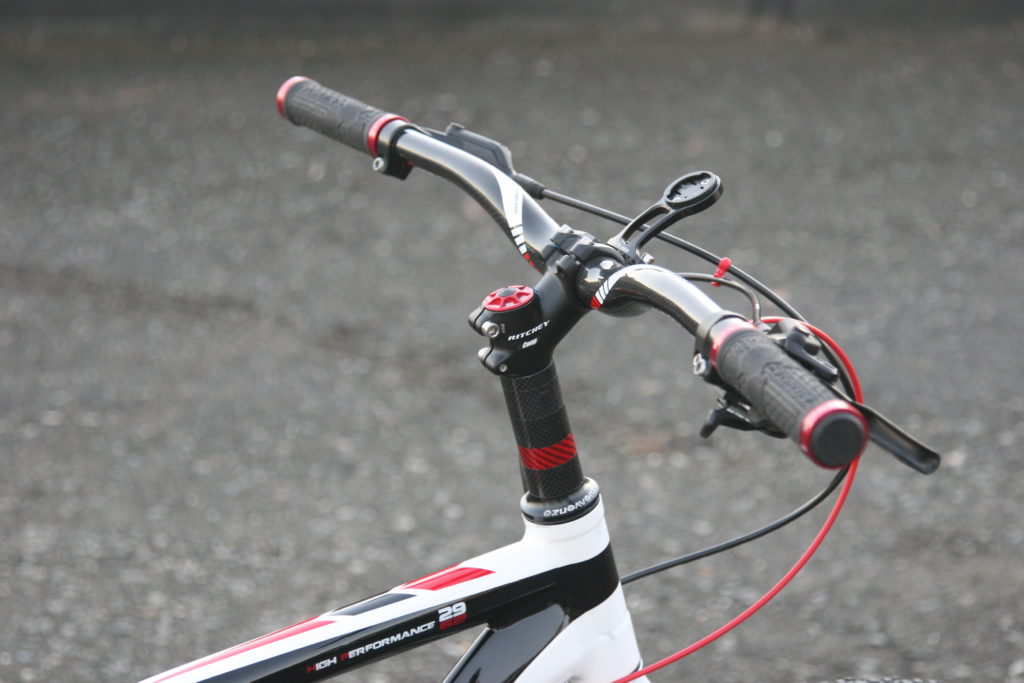 Handlebars are carbon riser, with Token lock-on grips, a Ritchey stem and some carbon bling to lift the 'bars. It's minimal yet completely functional.
With a carbon seatpost and lightweight saddle, the most significant aspect of this bike is the weight. It's a 23" frame, which is pretty much the largest off-the-shelf frame you can buy. It's been built into a bike that will take a 115kg rider into any situation.
As you see it here, this is a 9kg bike.
Yeah, that's right. 9kg. Kerbmasters rule!
This bike lives in the Millfield museum, and it's not for sale. However, we can build one for you! We've built plenty of Kerbmasters, and we'd love to add another one to these pages.
Contact us here to discuss your Kerbmaster!