We carry many sizes of frames and forks in stock.
You can select a frame in either restored and un-restored condition, and can be shipped worldwide.
Unrestored frames are a blank canvas, and can be restored to original, or in any custom colour, or as a replica of a famous Team colour scheme.
Most customers choose a frame, and then specify a final build specification. We have no restrictions on what can be done. You can choose a period-correct build, or a neo-retro build – that's an old frame re-engineered to take modern components.
You can decide what colour you want. Literally any colour – just send us a sample. Also, we have access to custom decals, and it's possible to replicate historic or modern Team liveries.
You can choose road bars or drop bars, and you can modify the frame to satisfy a specific purpose. We've done this many times.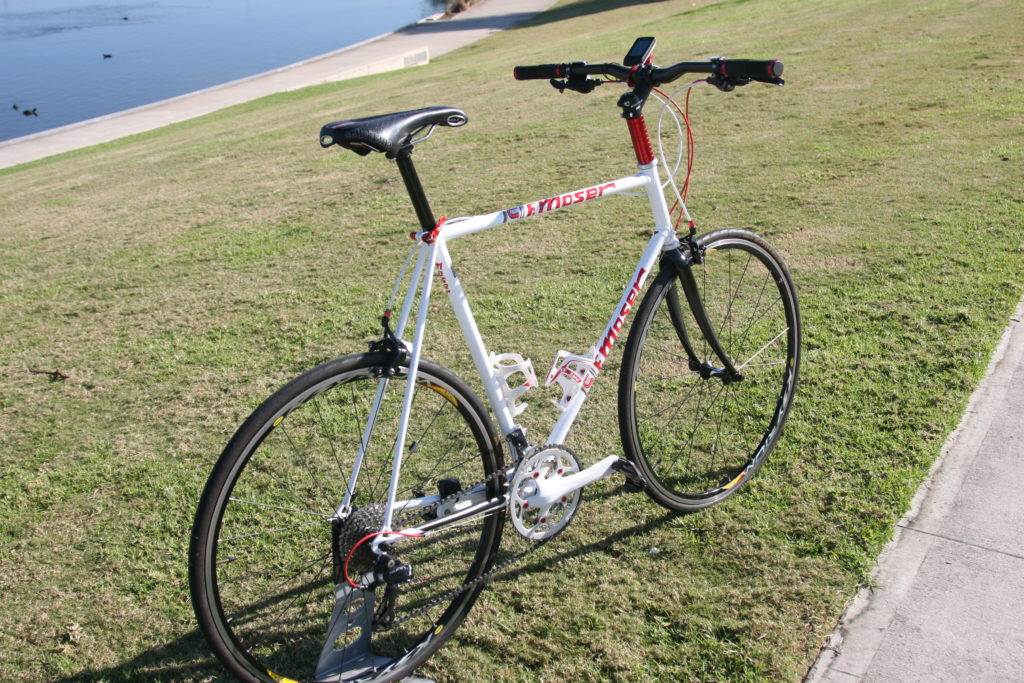 You can choose Shimano or Campagnolo or SRAM – we speak all the bike languages! We'll discuss your needs, and fit the groupset and wheelset that fits you and your budget.
Buying a frame gives you a blank canvas on which to create your unique bike. We're customisers, and we like nothing more than a one-off project.