When we first saw this bike, it was a bit of a basket case. You can read about that in the blog here.
It's having its seventieth birthday next year, and what better way to celebrate than with a makeover.
Took about four months to bring this bloke back to life. We had some work to do!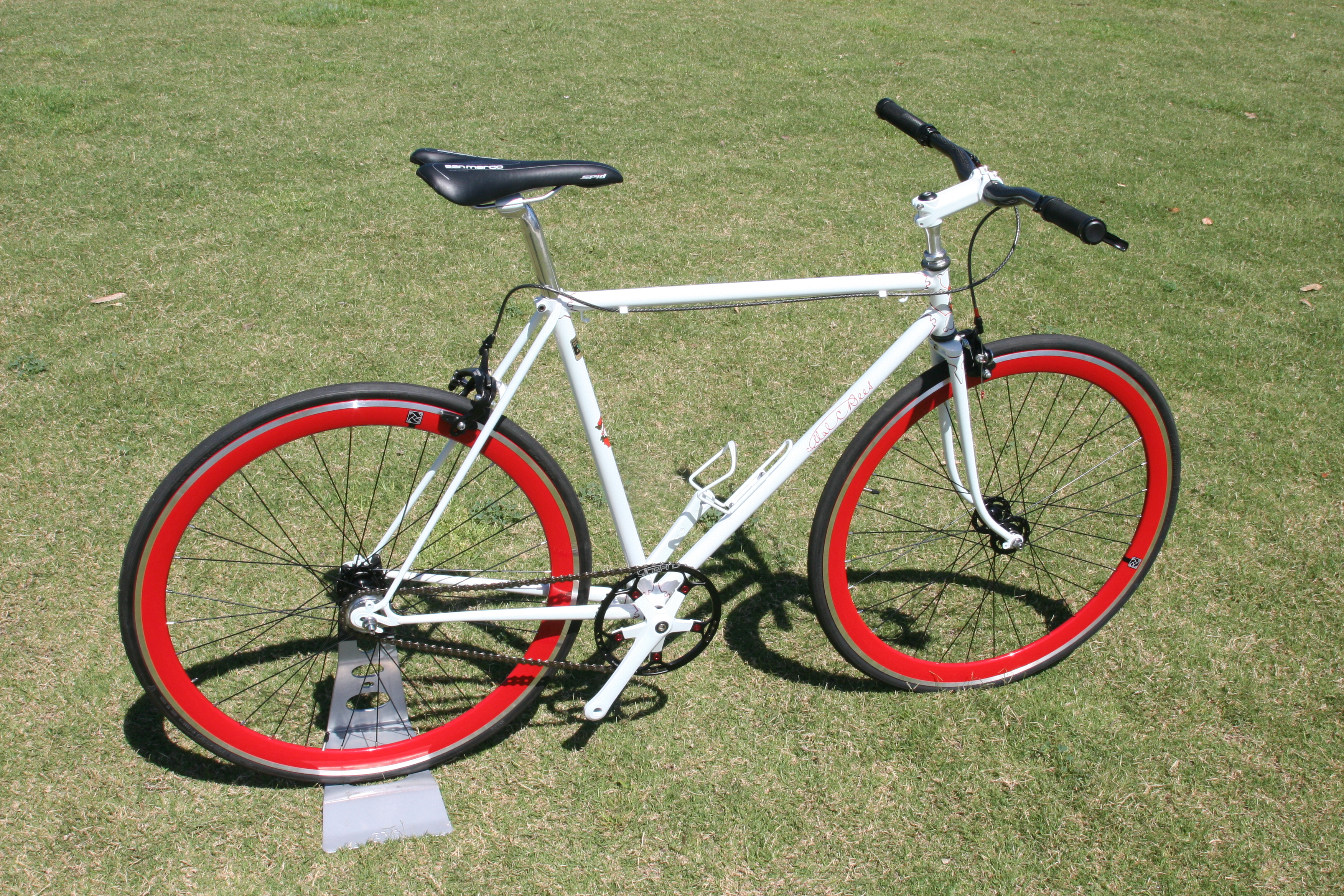 The Brilliant White enamel looks fantastic, and the pearl red topcoat adds a red highlight to every surface.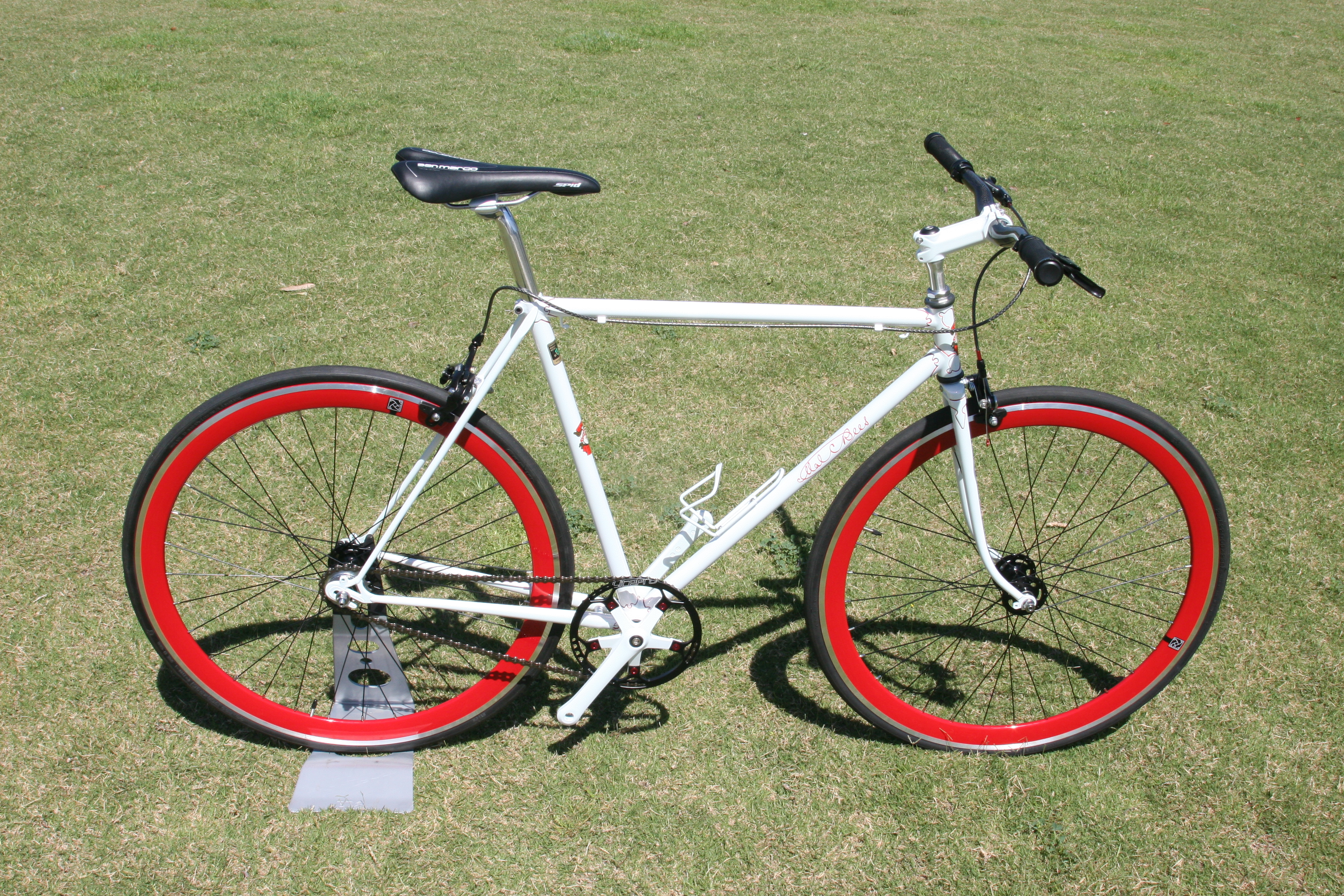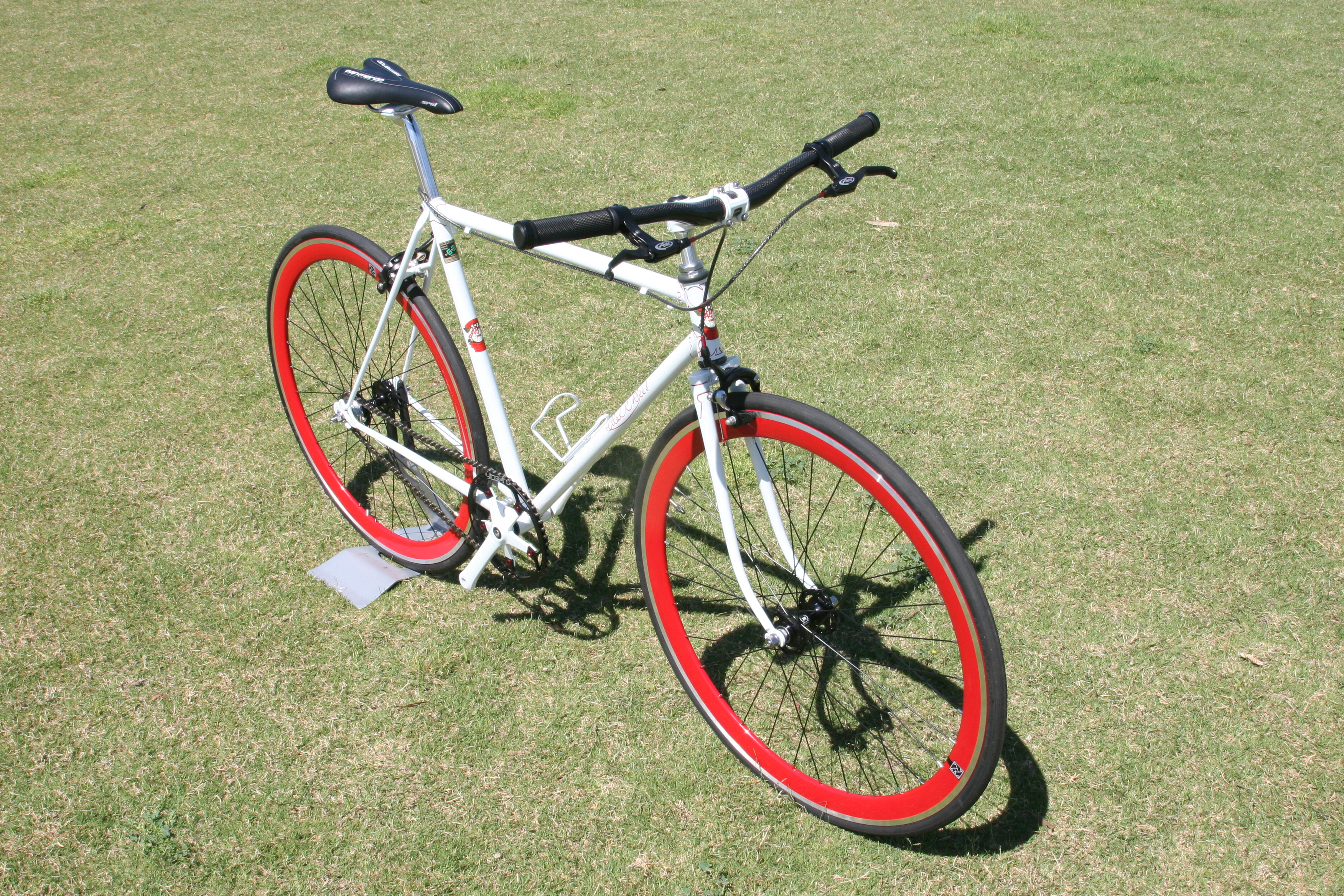 It's a really interesting cross of old and new – the frame is so classically styled with decorative lugs, yet it has modern brakes and touches of carbon fibre and braided brake lines.
It's had a back-to-bare-metal restoration, primered and filled then finished in 2-pack baked enamel. The decals are under clear coat to keep them in good condition. The red luglines are a work of art. Another fantastic job by Peter at Star Enamelers.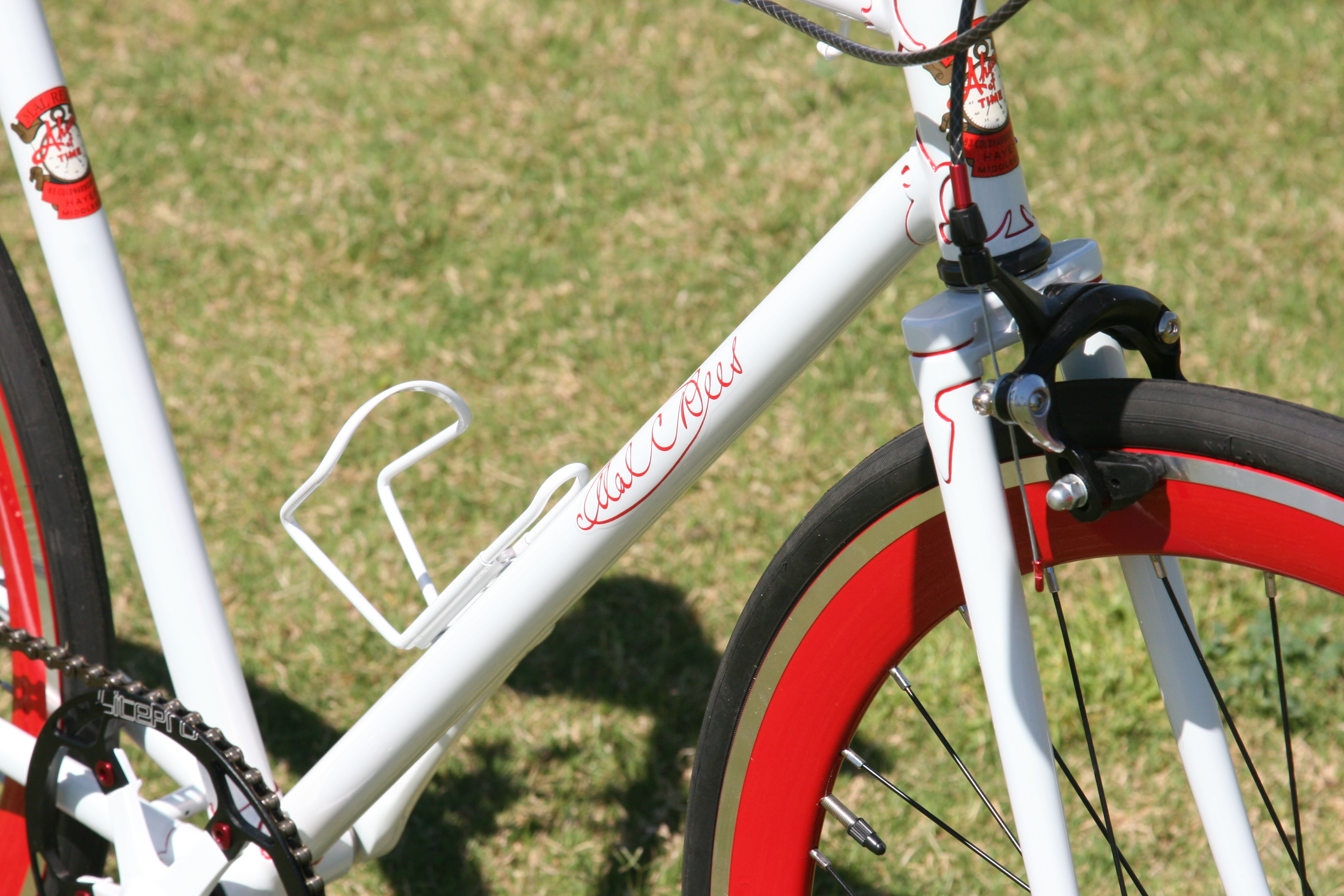 The reproduction decals came from H.Lloyd Cycles in the UK. The downtube decal is a custom colour to suit this bike.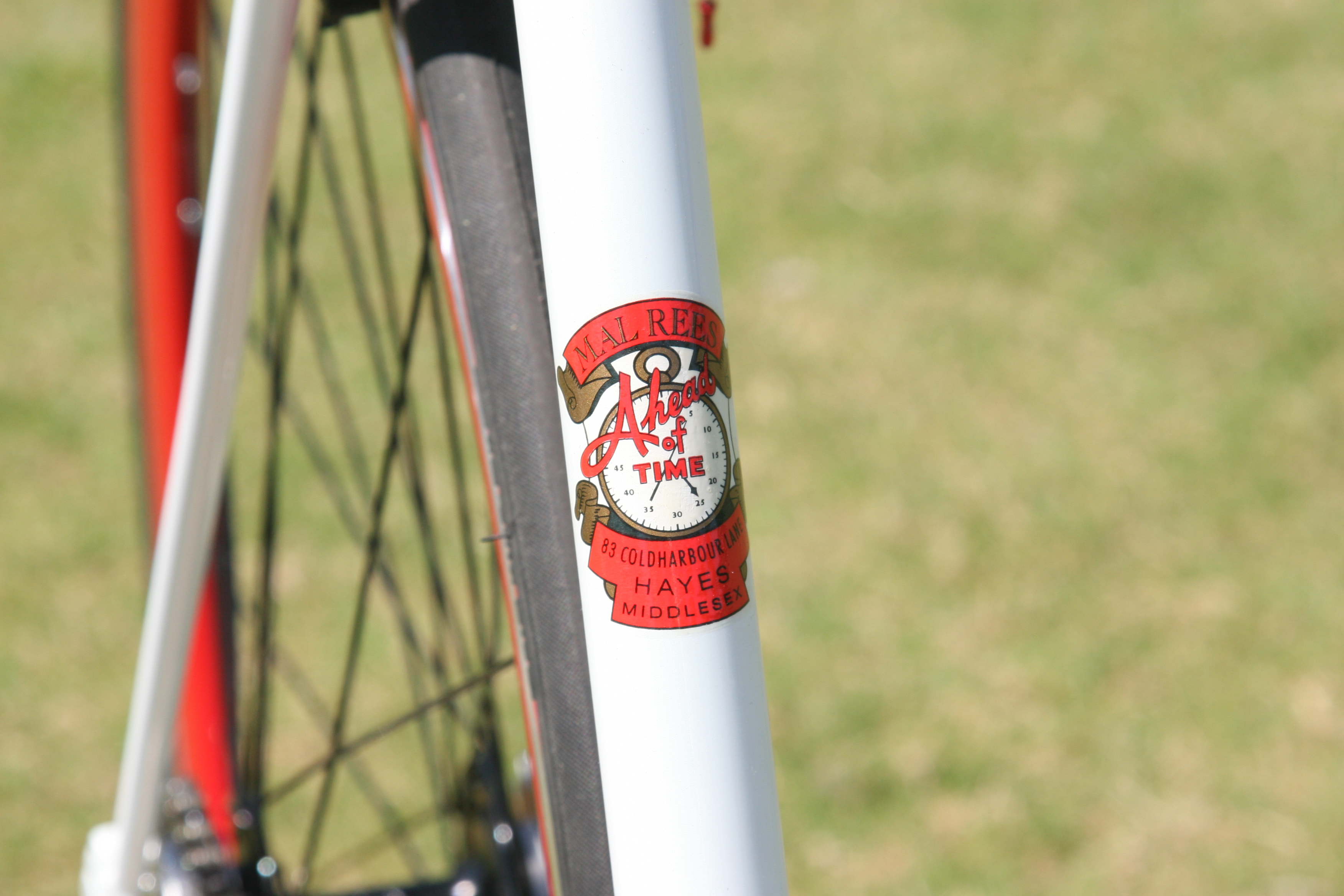 Everything that could be painted with the frame, has been. The 1-1/8″ stem, the Shimano crankset, the bottle cage, even the top clamp of the seatpost has been done in Brilliant White.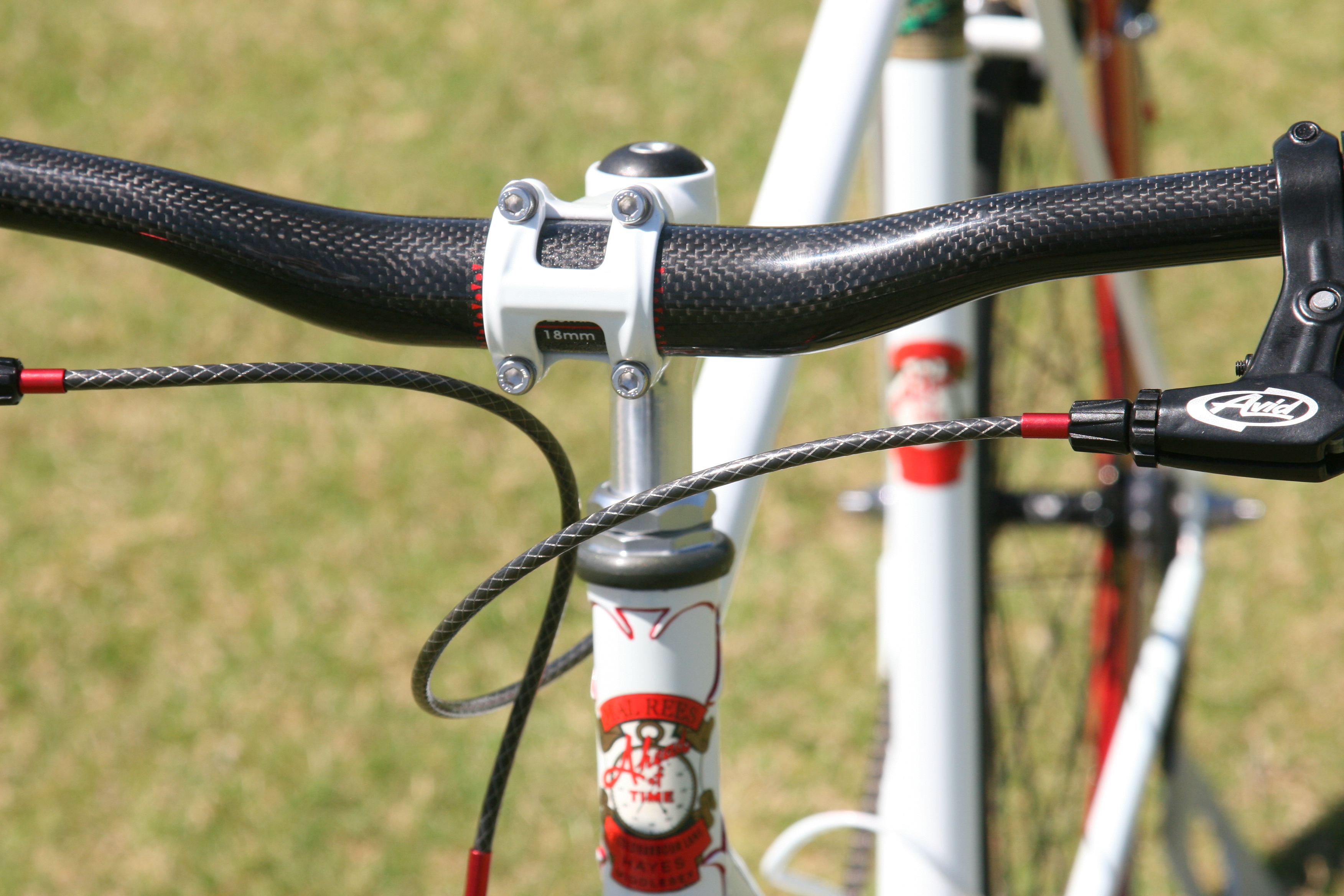 Hand-made in post-war England from Reynolds 531 tubing, this bike is simple and light. And beautiful!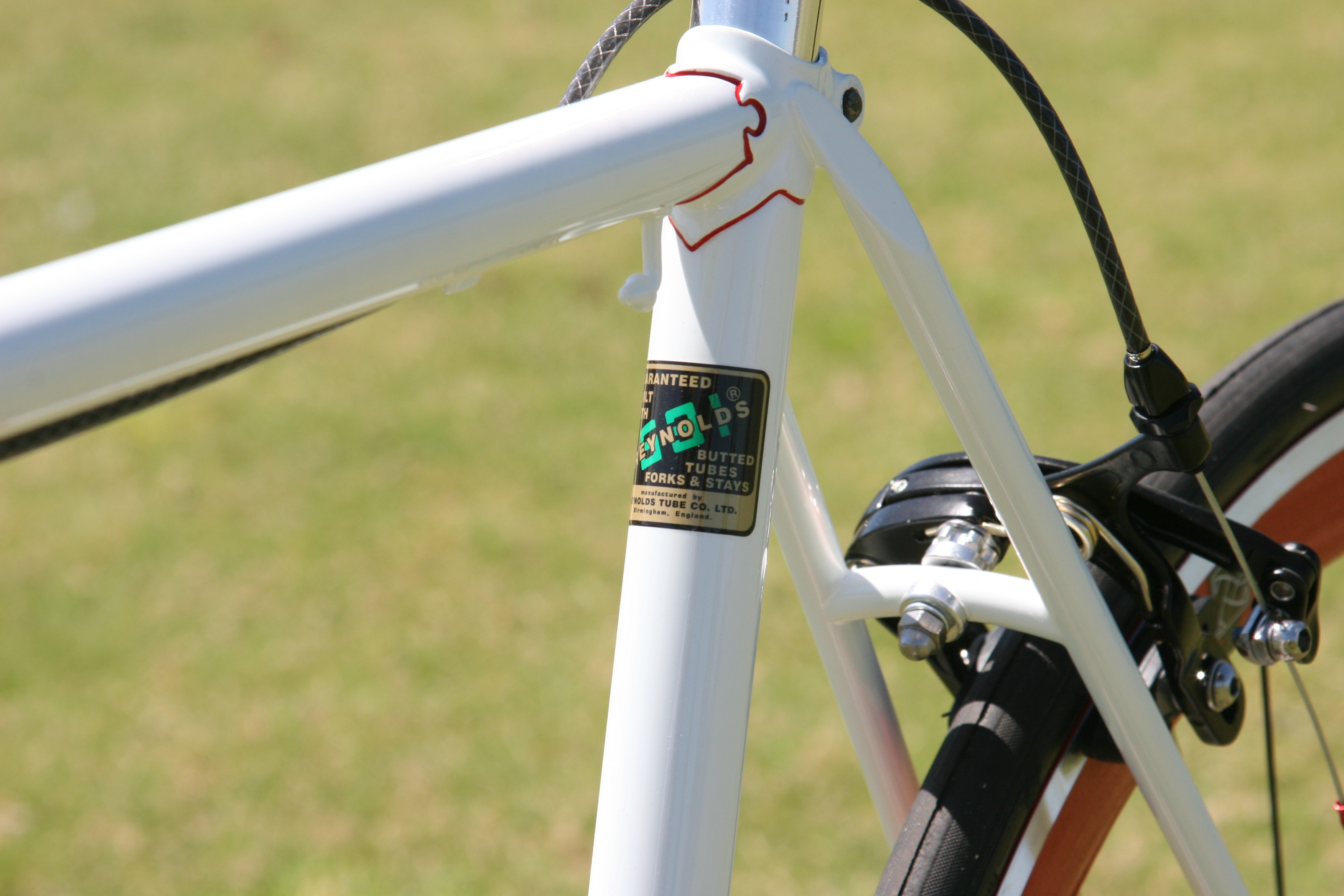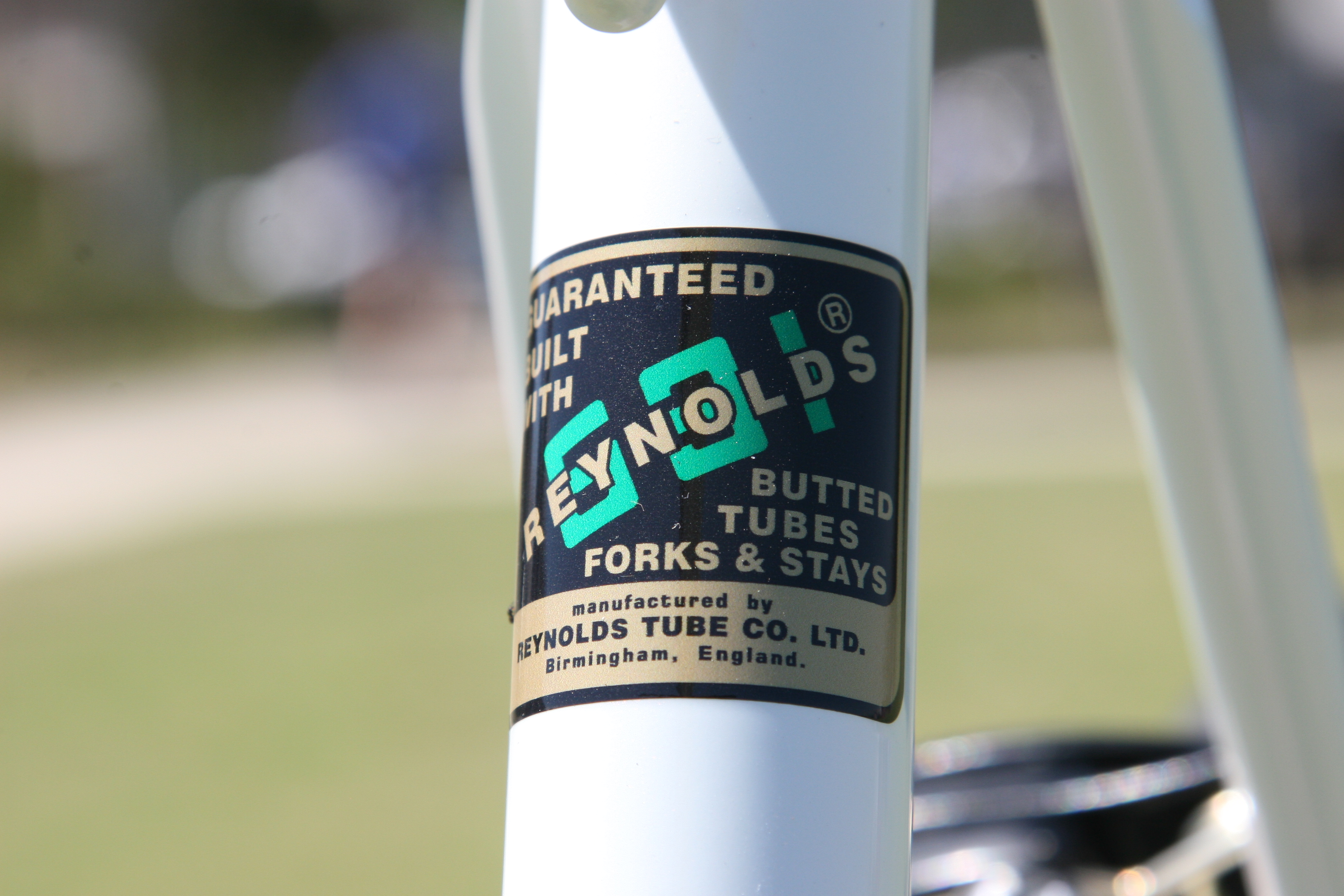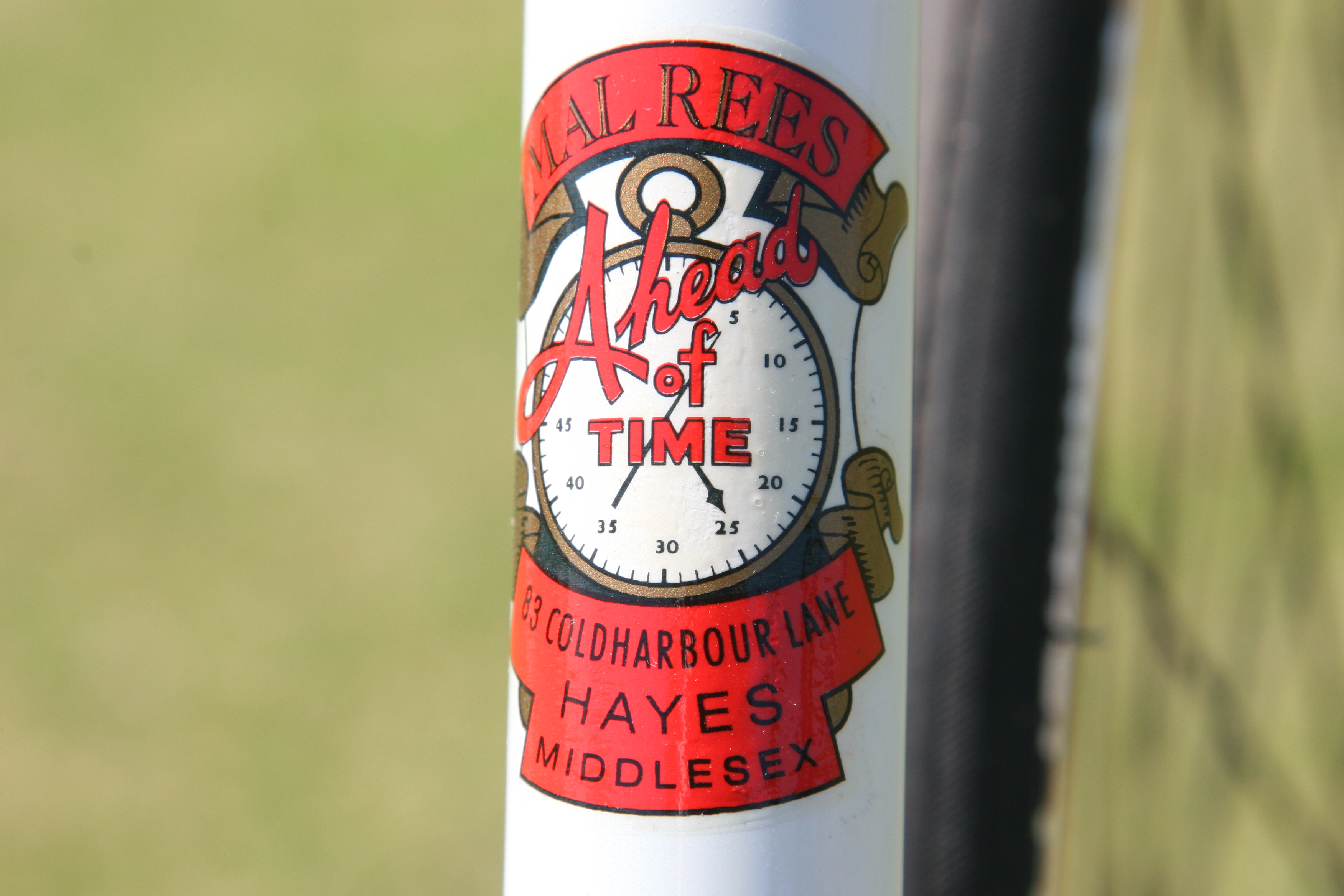 Single-speed drivetrain is all 2017. Thats a cartridge bottom bracket, and a Shimano alloy crankset.
The brakes are dual-pivot, modified and adapted to meet the old frame.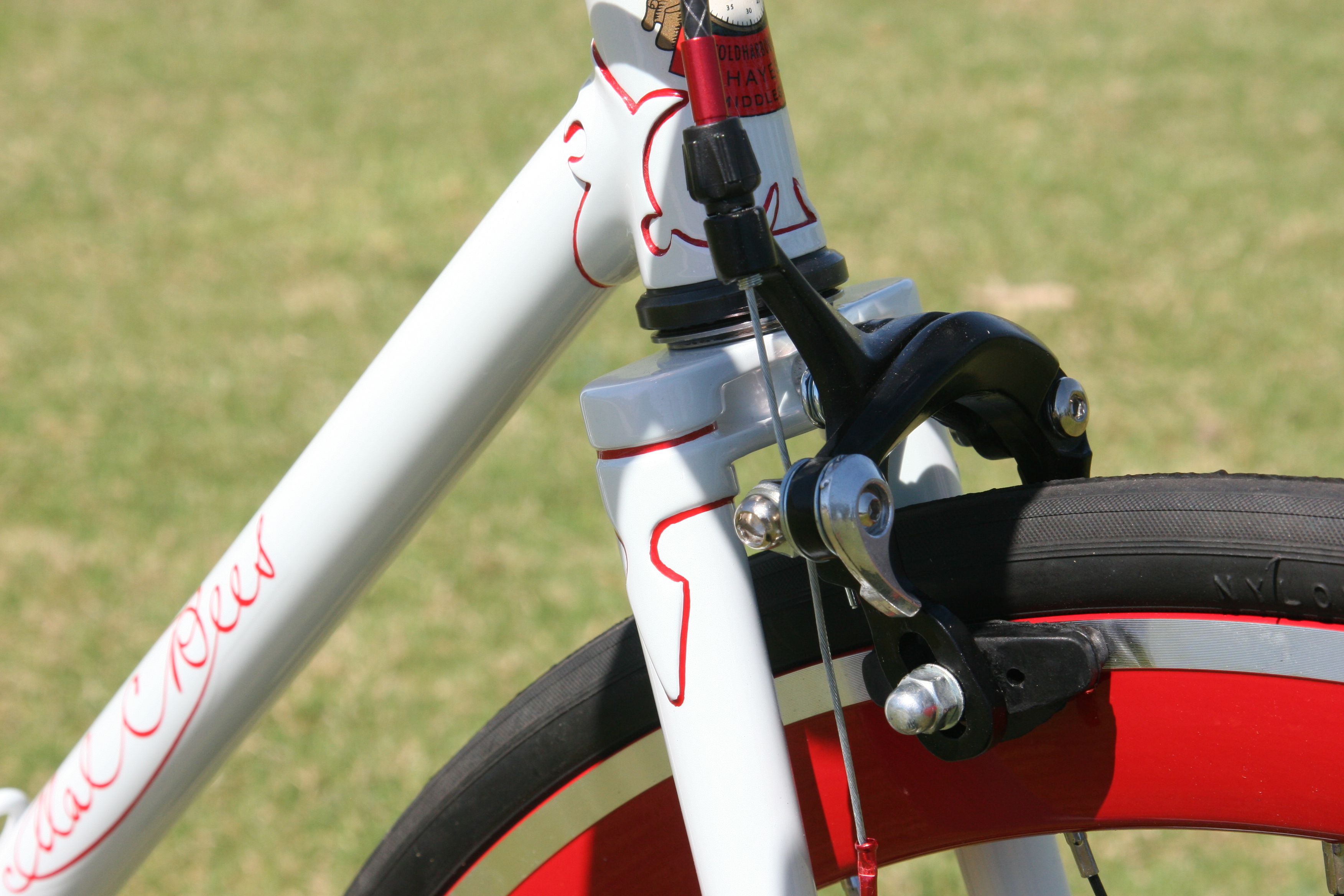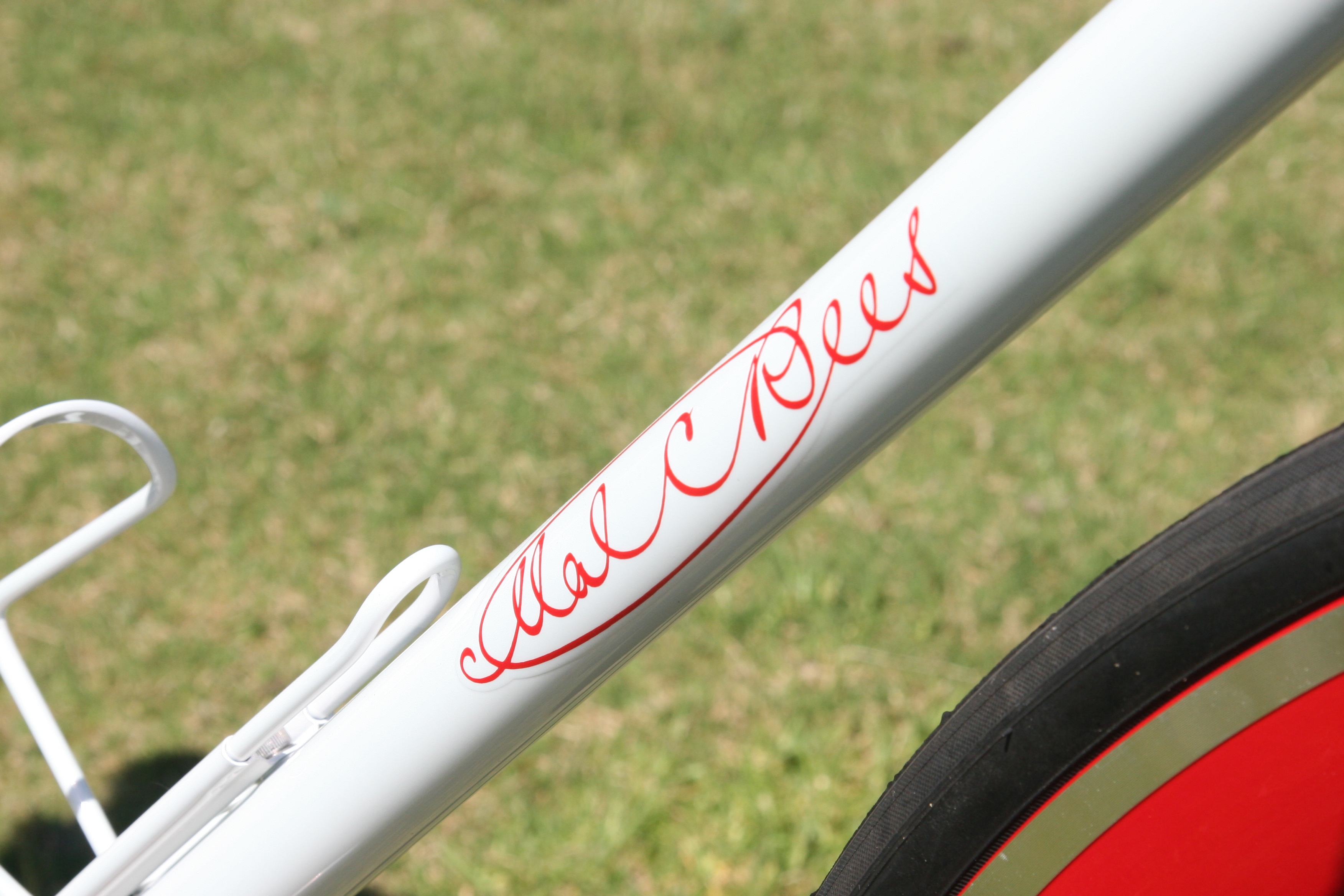 Small highlights of colour make all the difference.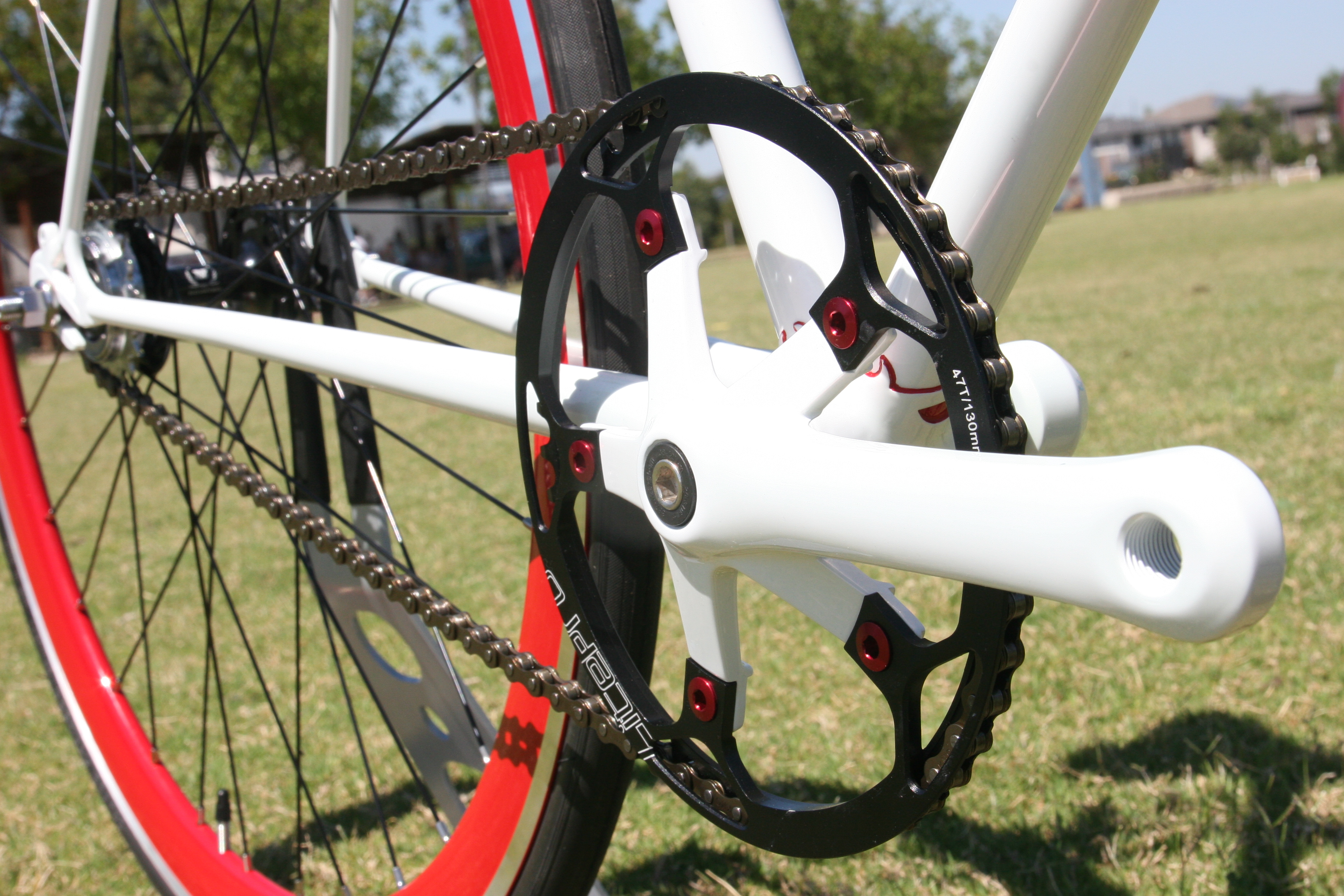 (Really) Old meets new, does it get any better?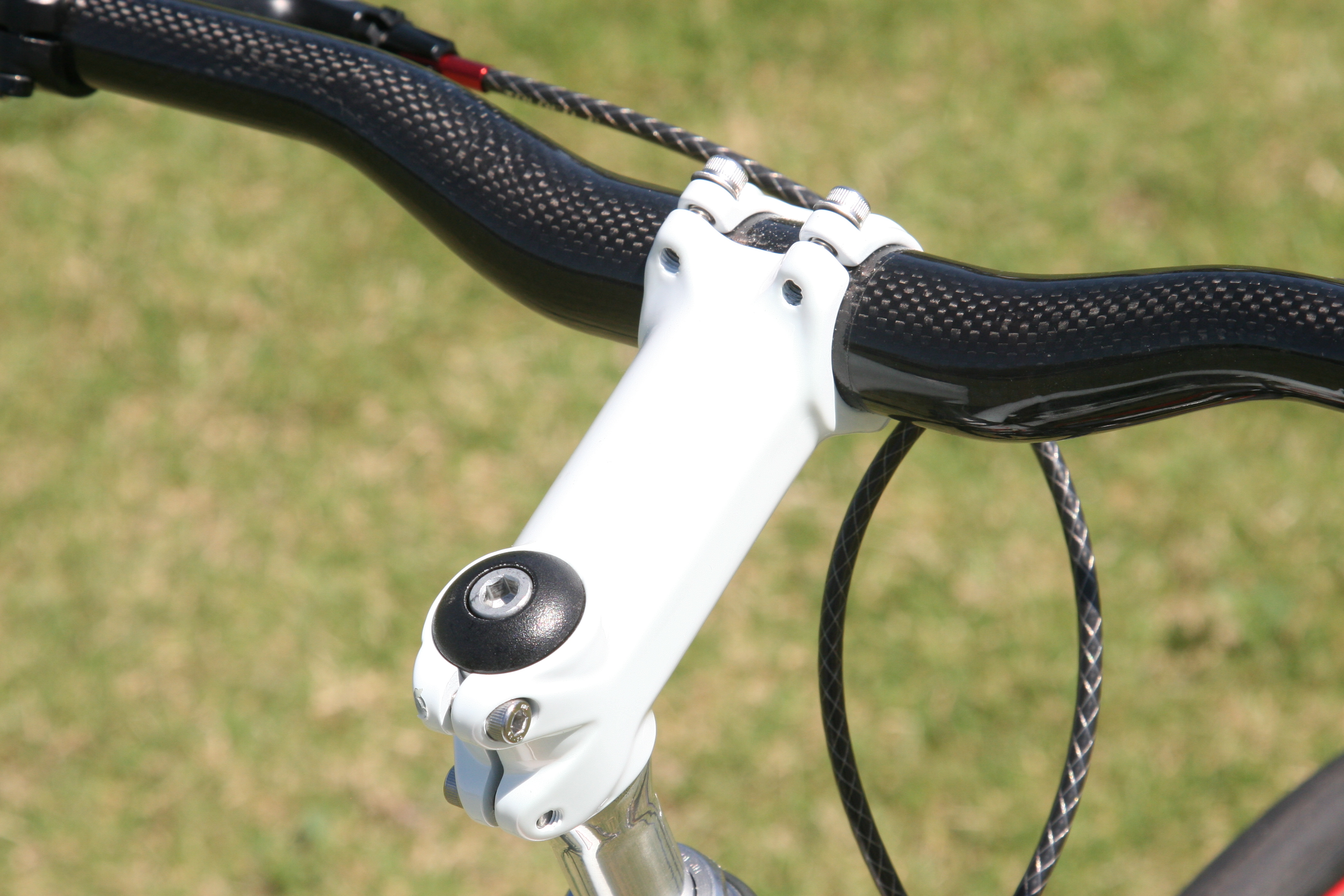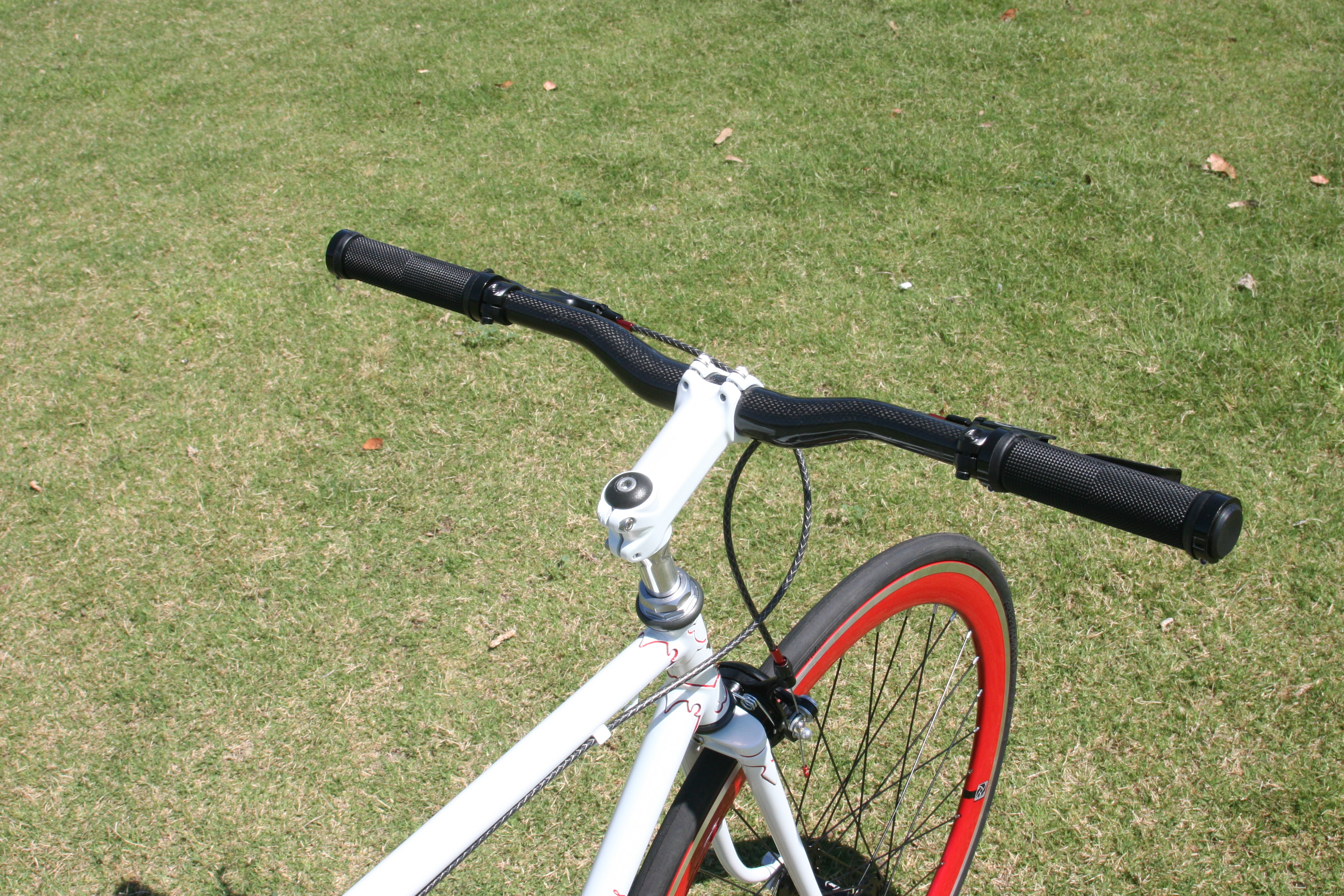 A brand new San Marco saddle for comfort, and that modern racer look.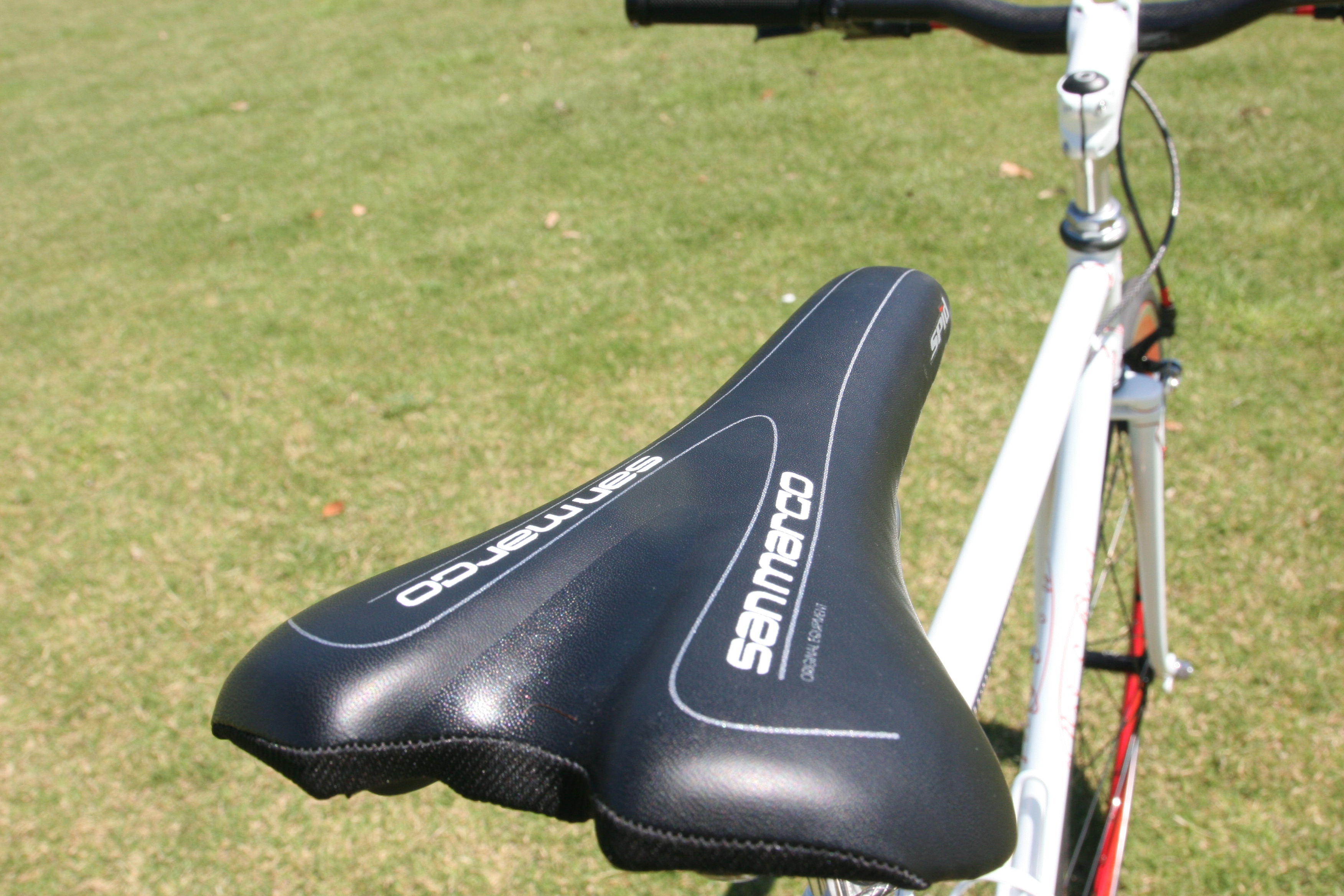 We left the grease nipple as a nod to the past…but don't use it! The new cartridge-type bottom bracket is sealed for life, and good for 10,000kms.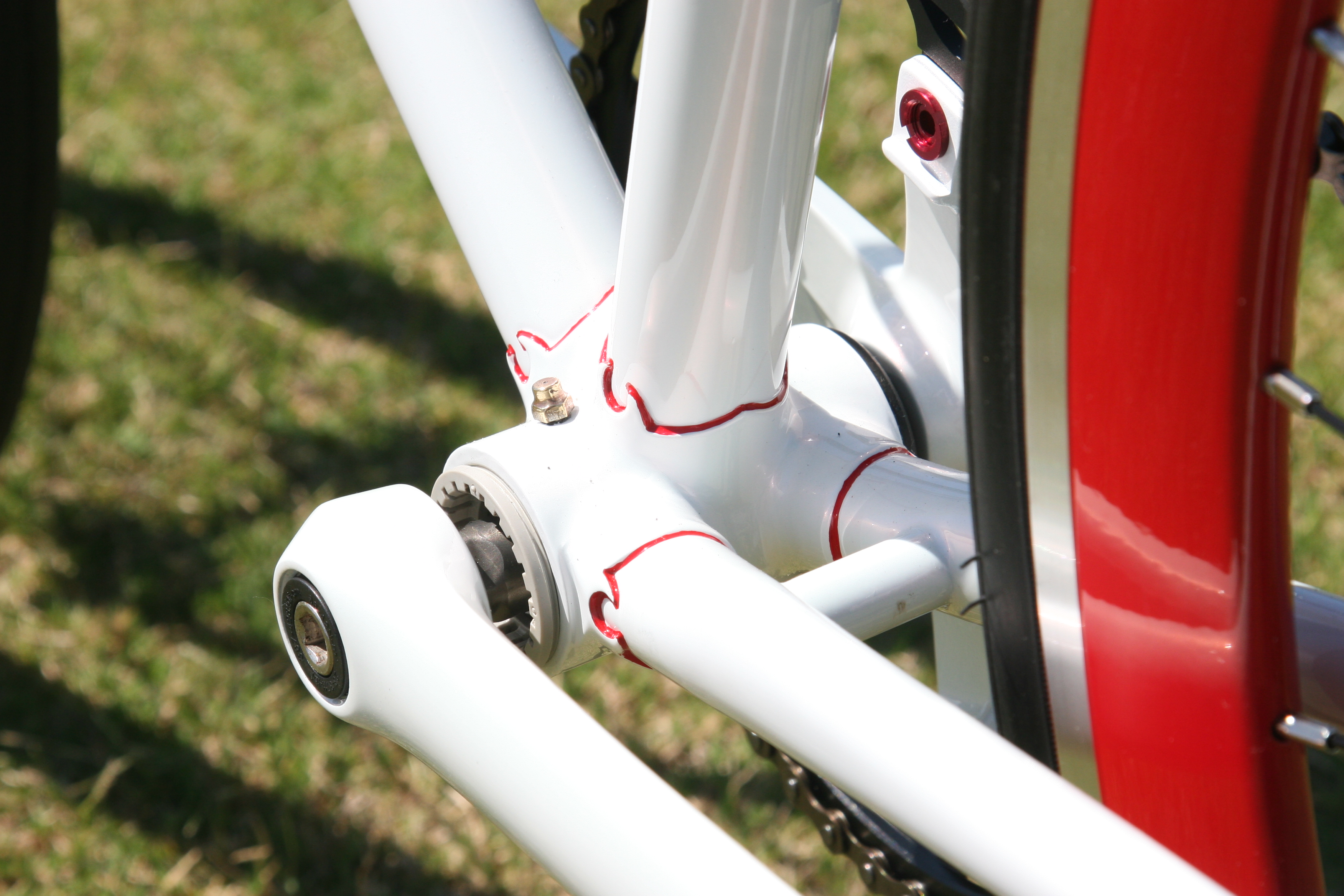 So we think we've done a good job here. This is a seventy year old bike, and it looks like it was made yesterday.
Update February 2019 – this bike is now sold, and can be seen on Sundays parked out the front of a nice cafe in Shepparton, Vic.