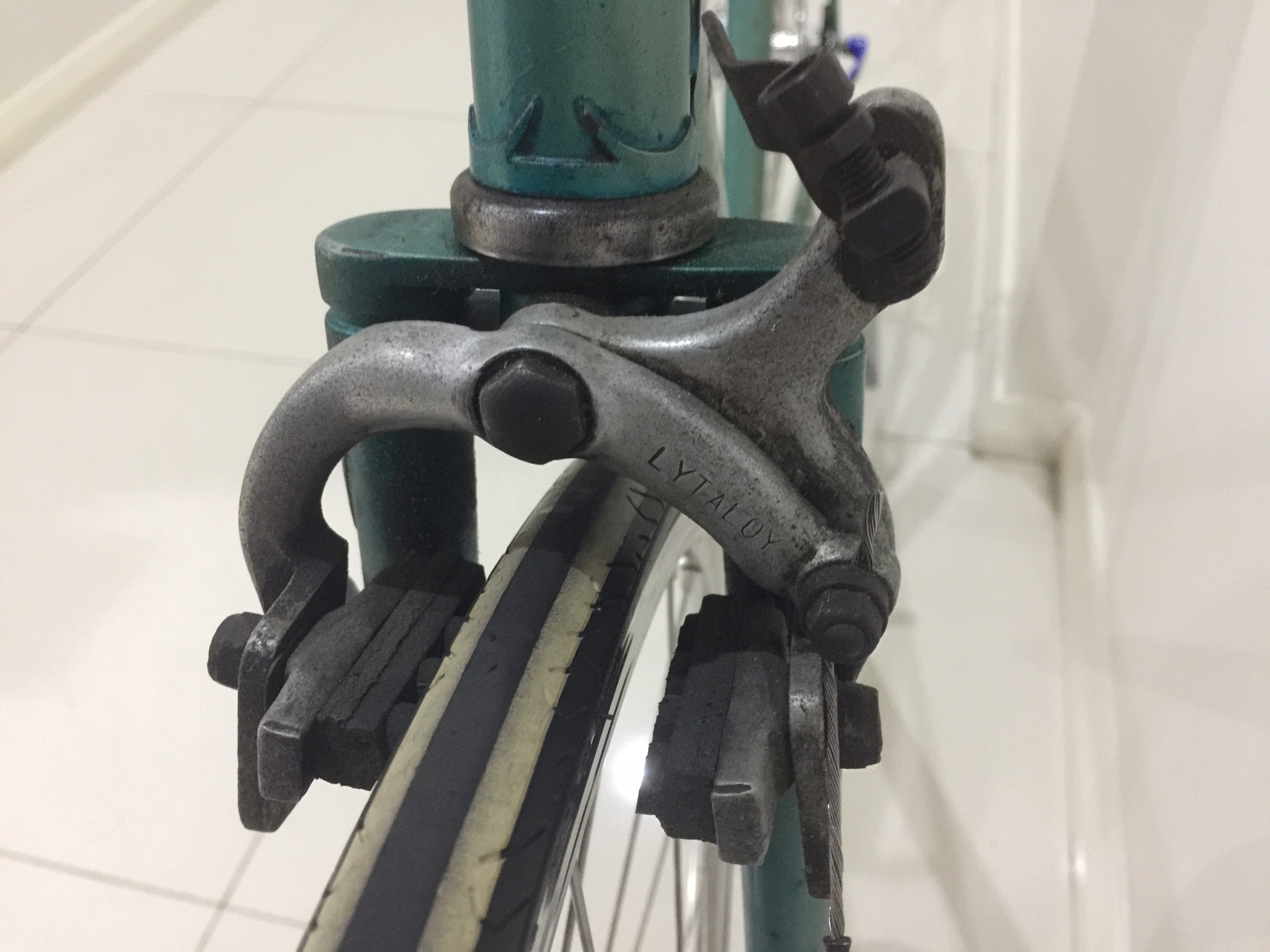 Probably the worst thing to say to me is this:
"I've got an old bike, do you want to see it?"
Certainly, this question is problematic for my wife; the new shed isn't built yet and there's a limited number of bikes one can reasonably keep in the house.
And yet, I still respond to the siren's call in the affirmative. I'm an old dog, and I like the tricks I have.
The question was posed to me by Owen, who runs my LBS. I was down there on a Saturday afternoon looking for a couple of bits I knew he'd have (and he did). With no-one in the shop, Owen and I were chatting about old bikes. We meet on the road sometimes; he's always riding something new, and I'm inevitably on some rusty test mule trying to road-test my crazy engineering.
That's when the question was posed.
"Sure", I said. "Let's have a look at it."
Out comes the ladder, and the apprentice get sent up to the mezzanine with an instruction to fetch '…the old thing in the blue tub…'
$100 later, and I'm stashing most of a 1948-ish Mal Rees in the boot of my car. No 'bars or wheels, but the rest of it's there, including the dynamo headlight and alloy fenders.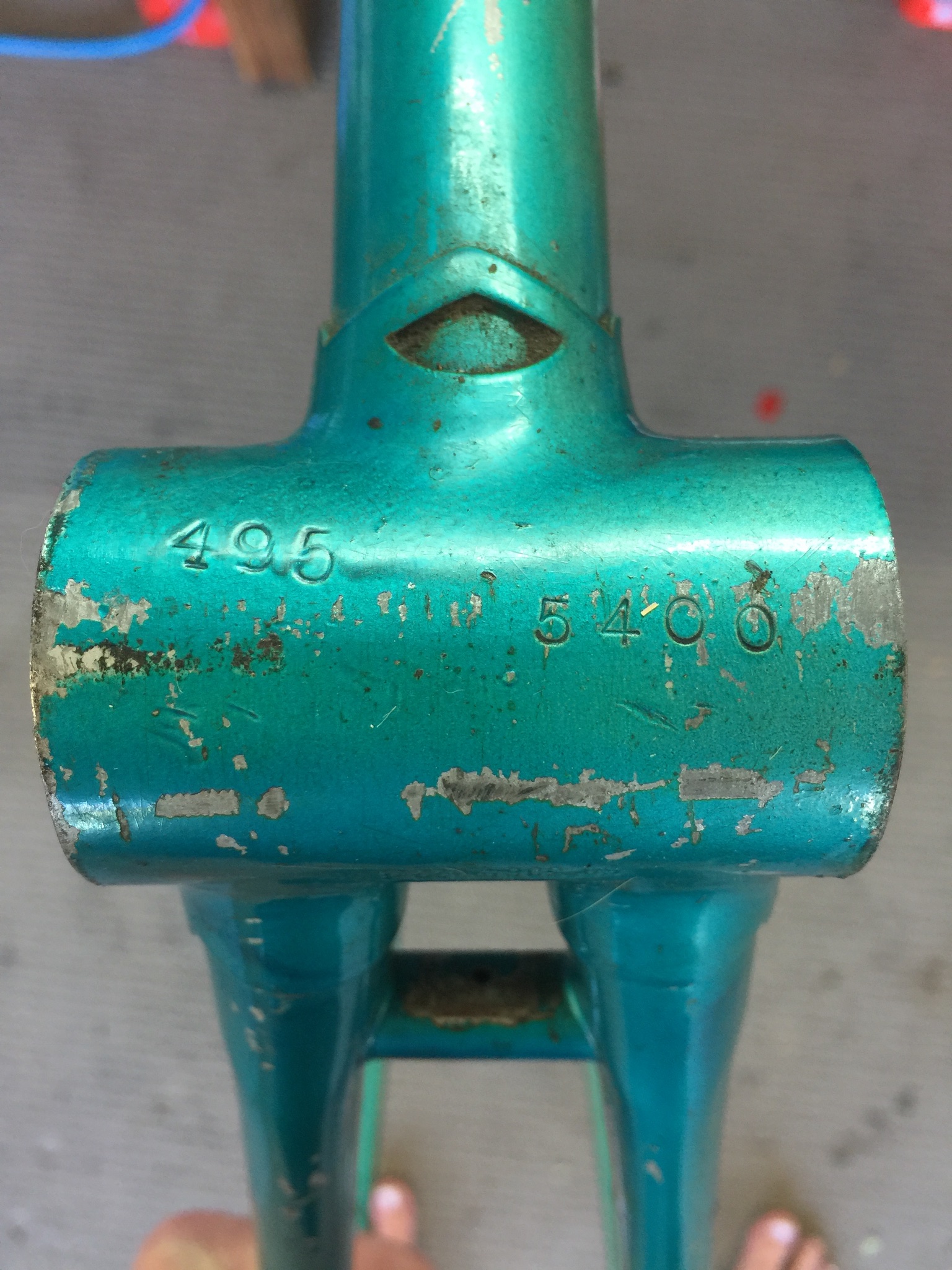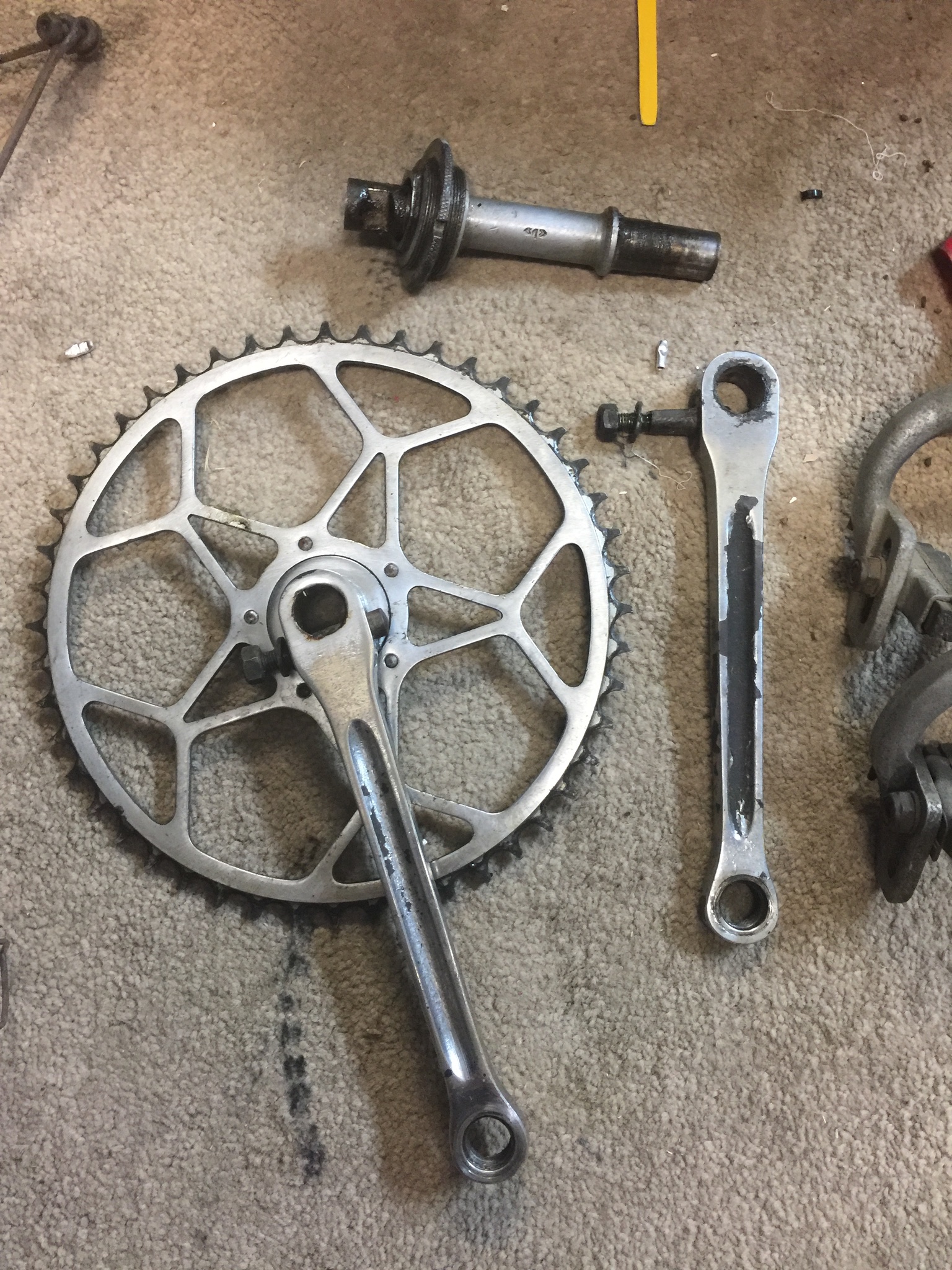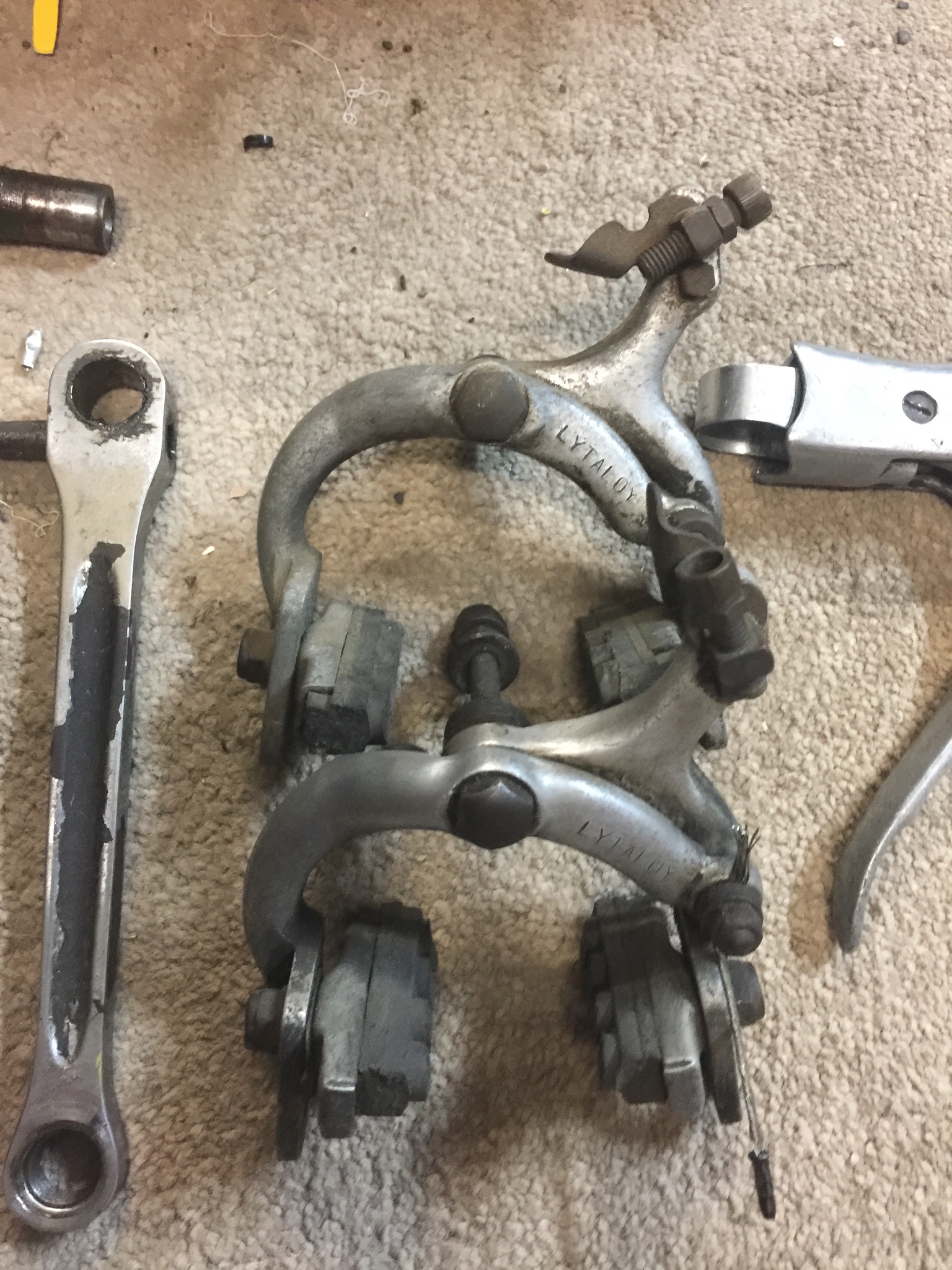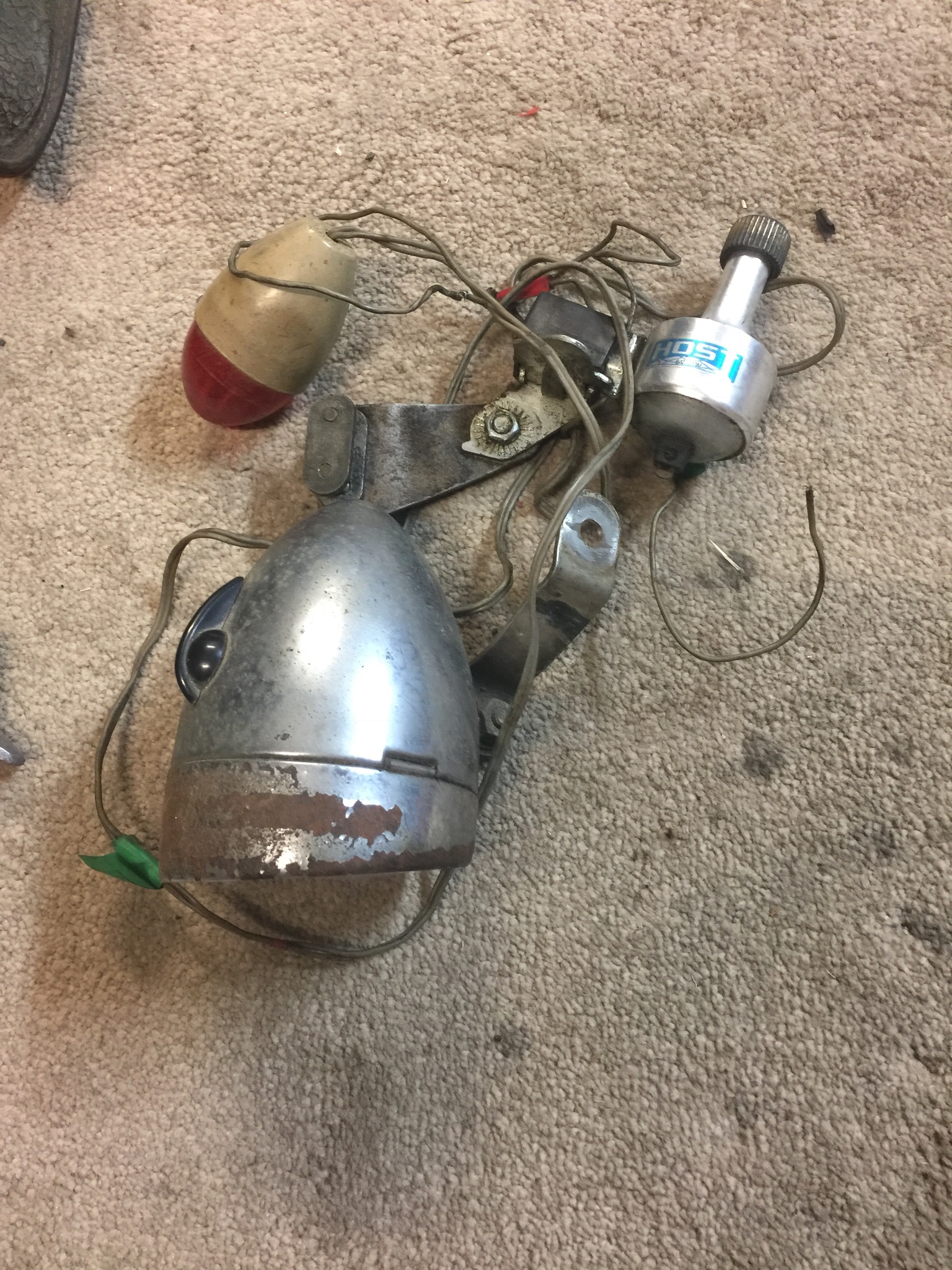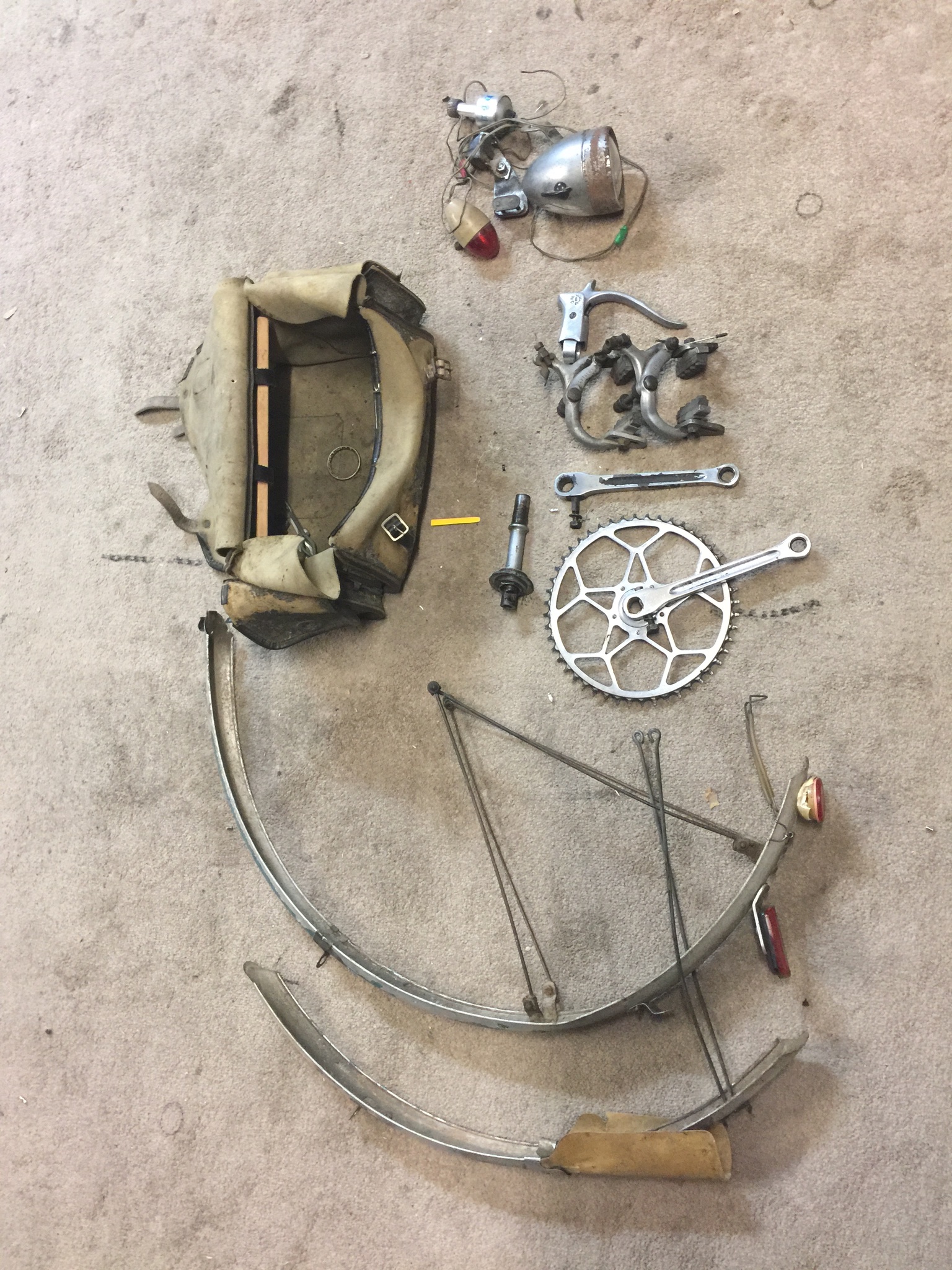 I put it up on the stand and had a look at it. No rust, every thread like new. Nervex professional lugs, Reynolds 531 tubing. BSA crankset, Lytaloy brakes. State of the art!
I stripped it back to frame and forks, and started testing ideas.
Yes, it has a standard British thread B.B…
Long sliding dropouts, narrow spacing…
Standard 1" threaded fork…
Can I get new decals? Yes…
Done. This old boy is going to be a fixie. And not just any old fixie, it's going to be a 1948 with carbon bling.
It's now in the hands of Peter Fleming,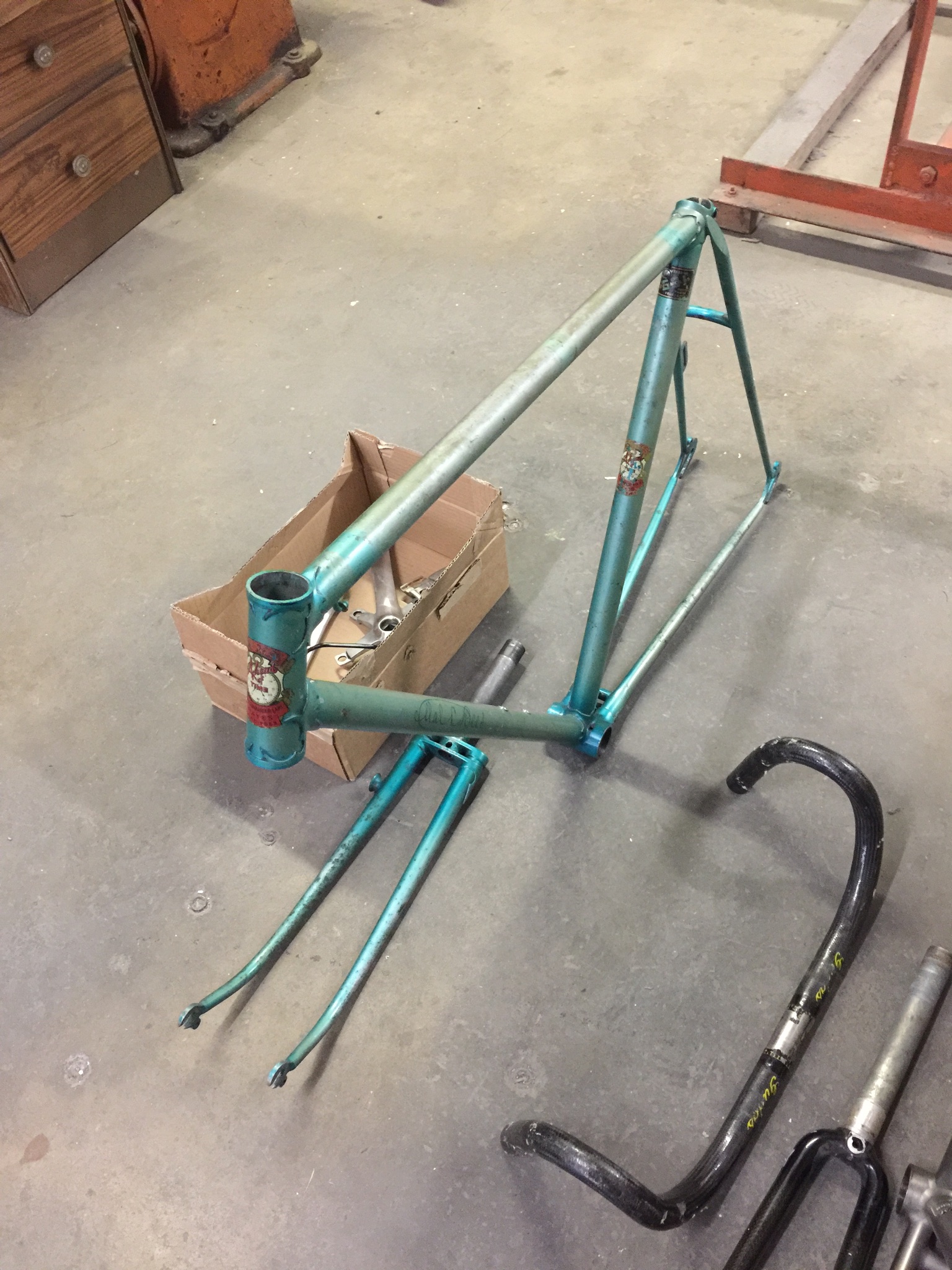 …for a new white enamel repaint, with custom red decals and a pearl red topcoat. Oh, and red lug-lines under the clear. Magnificent!
Matching enamelled white crankset, bottle cage, stem and seatpost, new wheels, and carbon 'riser bars. I may even put a red chain on it.
It's going to be SWEET!
Get ready for it to appear in the Showroom in January '18.