Slowly, I'm working my way through the pantheon of great EM models.
I've done a couple of Moltenis, and I ride a Team Motorola. I have a 10th Anniversary restoration underway, and a Team Lotto waiting at the painter's. My wife rides a Team Domo, and I have an AX and a 20th Anniversary in the museum.
But there's two famous Merckx models I haven't done yet: A Faema and a 7-Eleven. I'm determined to find suitable frames and get these done.
So when a mate of mine dropped by with a 87/88 Corsa Extra frame, I decided to tick one off the list. It's time…for a Faema Replica.
I'm still working through some inspirations. I'm thinking of a silver gruppo with black trim, like this: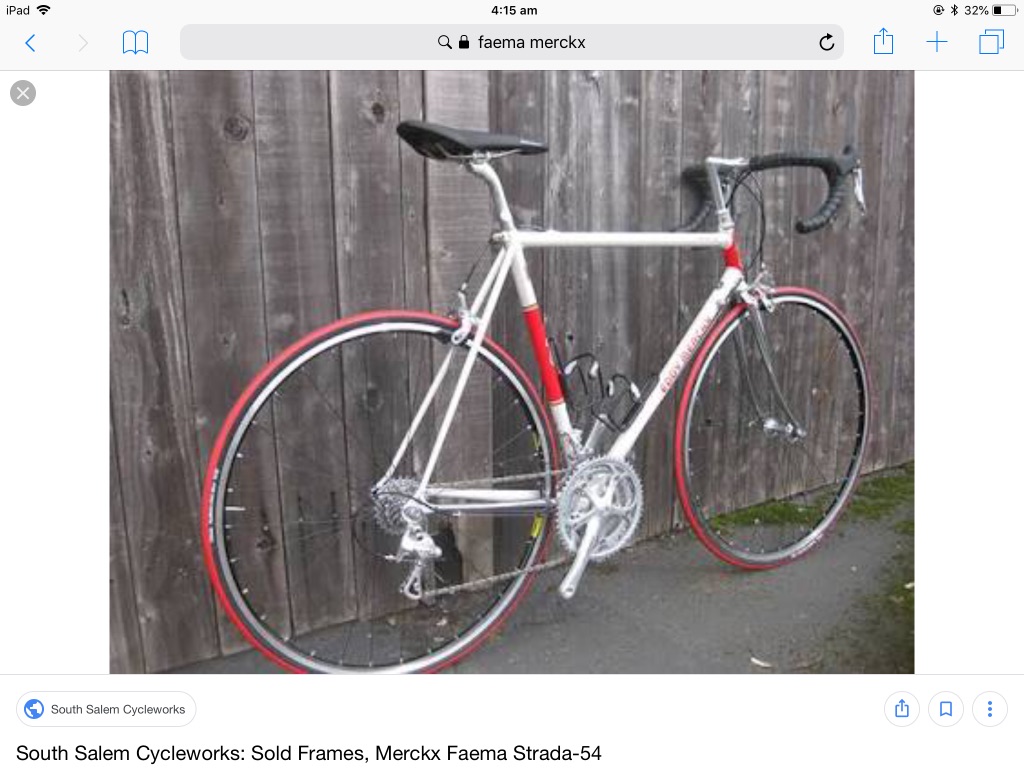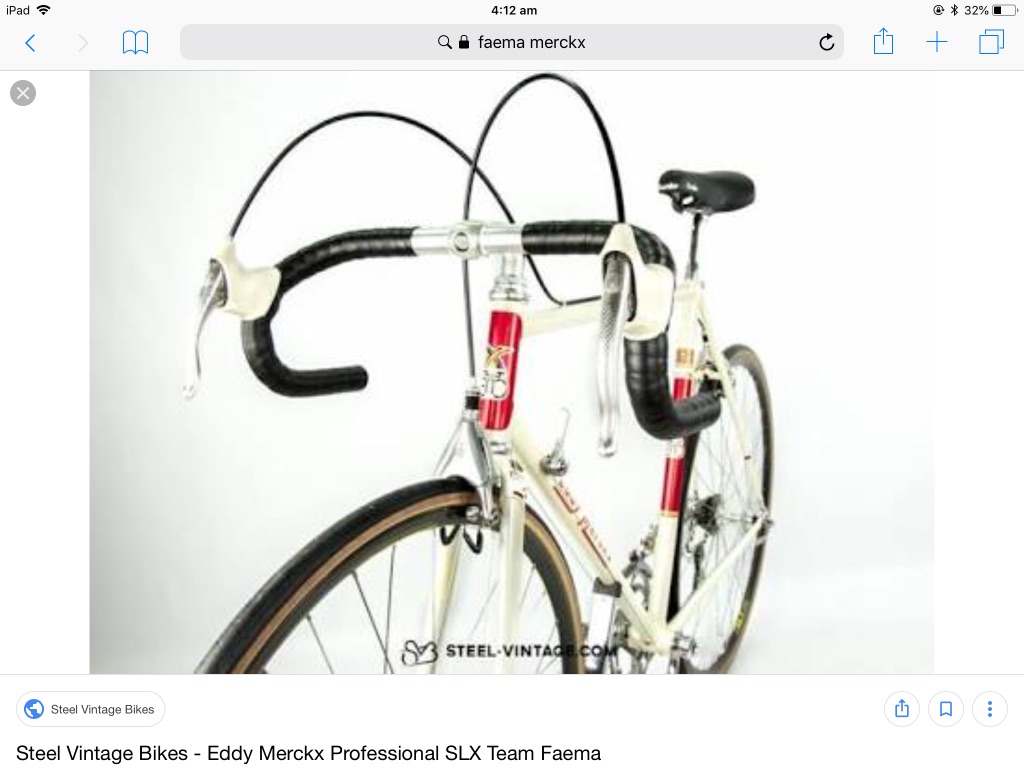 …but how nice is this red finish!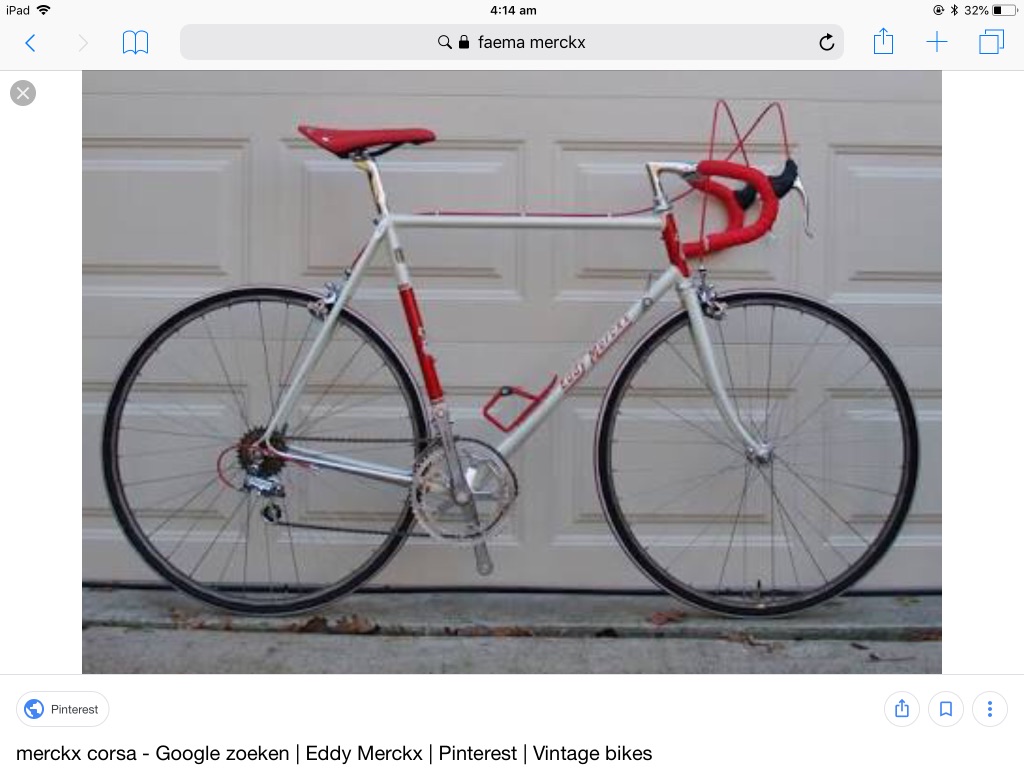 Not sure what the gruppo will be yet. The DA9000 on my Motorola is sensational…but I know where there's a Campag Delta set for sale…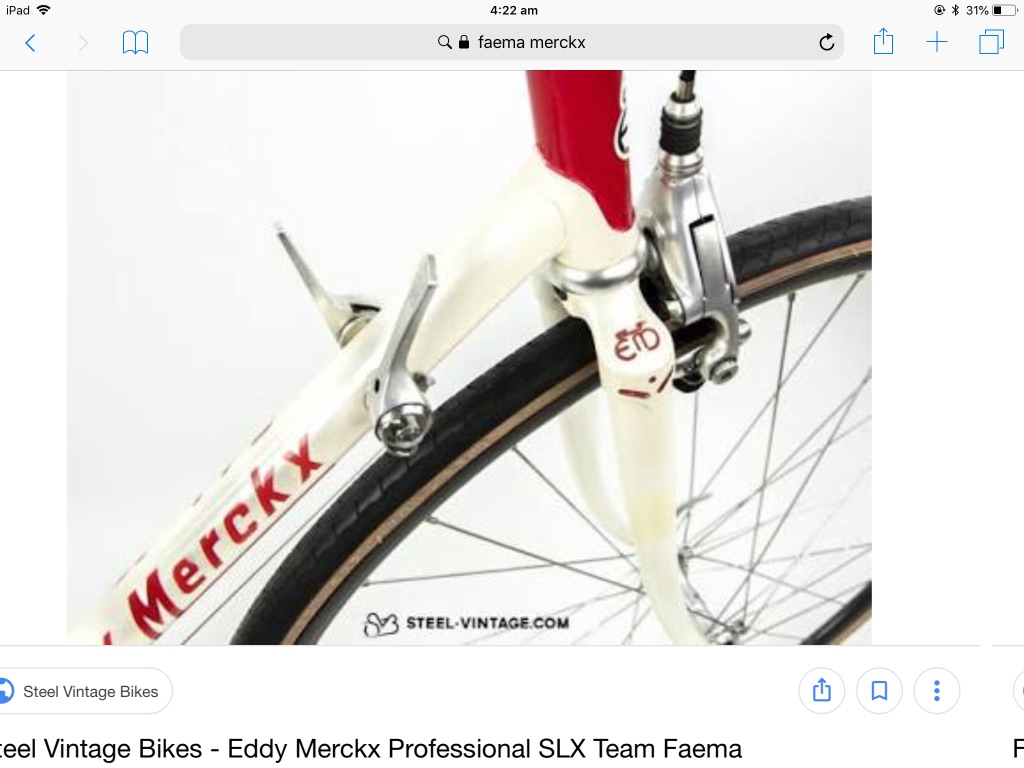 And this white trim is really good as well. Too many choices!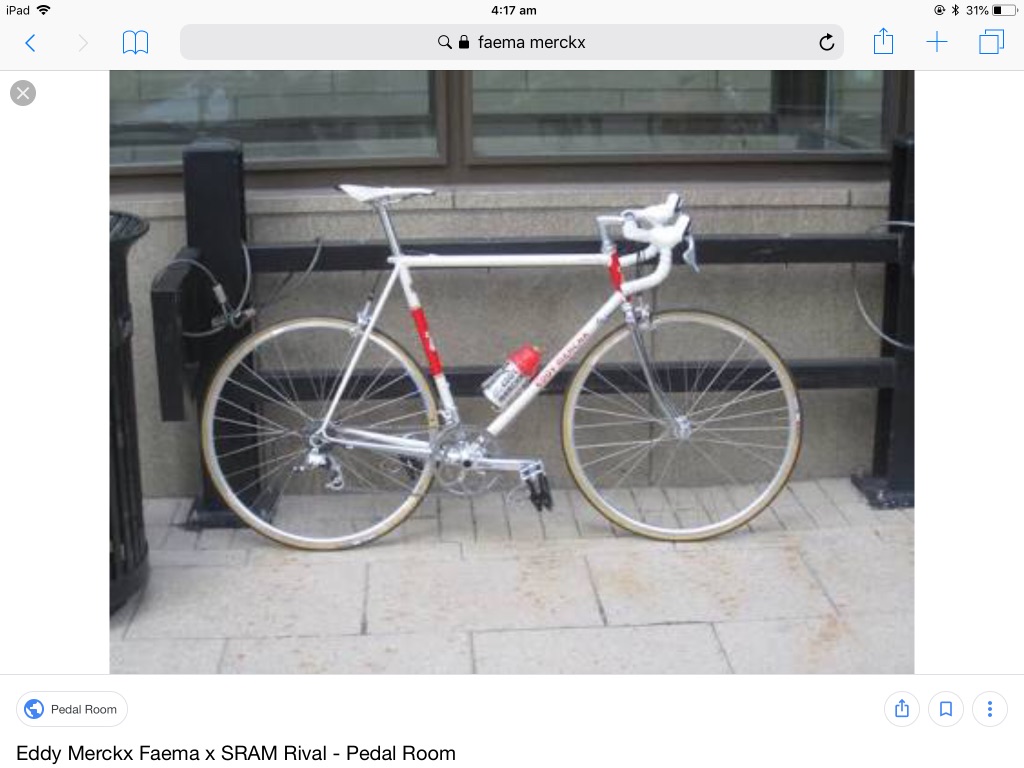 I'm sure there's more to come. Feel free to post your comments!