Millfield Velo are proud to be the creators of the Kerbmaster.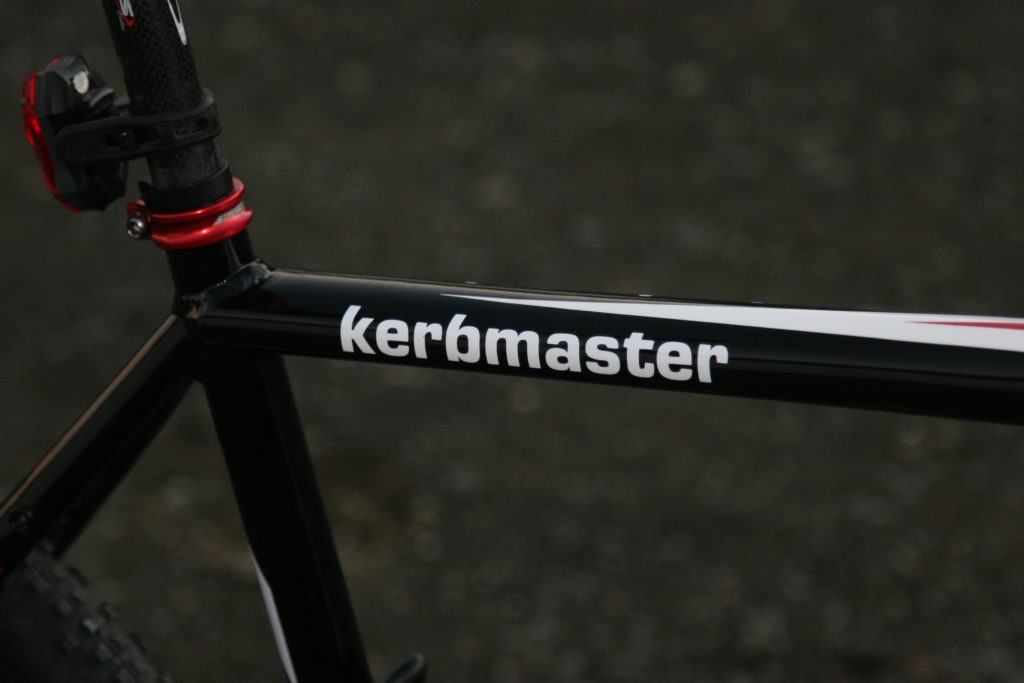 Born out of frustration, the Kerbmaster solves a very urban problem – how to deal with the small obstacles of suburban landscapes, without unnecessary weight or complexity.
If your riding time is limited, and you have 30 minutes for a quick 10km ride up the bike paths, what do you take? Road bikes with road tyres get damaged in the suburbs, and MTBs are too damn heavy.
And so the Kerbmaster was born.
Fact: Suspension is for downhills, and unless you're paying $500+ for a pair of forks, it just adds weight.
Fiction: having suspension on your bike soaks up the bumps.
Most front suspension is just springs, which does nothing. There's no damping in there, so why have it? It's a marketing brainwash; it doesn't help you, and adds weight. It's usless in the urban environment, where there are only the small bumps of kerbs and footpaths.
The solution is a lightweight Kerbmaster, with big knobbly tyres that run at lower pressure to soak up the small hits.
Here's how we build a Kerbmaster.
Start with a hardtail 29er frame. Make it a 7005 lightweight job, any brand you like will be fine.
Add a pair of lightweight forks, either Carbon or aluminium. Rigid again, of course.
Add a bling headset. Don't pennypinch on this. Chris King if you can afford it – don't think about it, just do it.
Fit a gravity groupset, we love Shimano's Zee 10sp. Fit a narrow-wide 36t chainwheel. Don't even think about a dual front crankset setup, that's not the Kerbmaster Way.
Get a 12-40 cassette, so that the thing will climb up a set of steps.
Build some sick wheels. The sicker, the better. Bling, baby, bling. FOWGs gotta run 32 spoke, these big dogs gotta be strong. Fit 'em with 203mm discs and 2.5" knobbies at 40psi.
Time for carbon. Seatpost, riser 'bars, headset spacers. Carbon everything. Hydraulic brakes and lock-on grips.
That's a Kerbmaster. Now go smash the streets.
Actually, ask us to make you one. Then go #smashthestreets #kerbmaster