Linda and Grace asked us to build them matching bikes. Our first thought was a couple of identical Kerbmasters.
"We want them the same!", they said. But when we got down to discussing the details, they didn't really want identical bikes…but we got them close!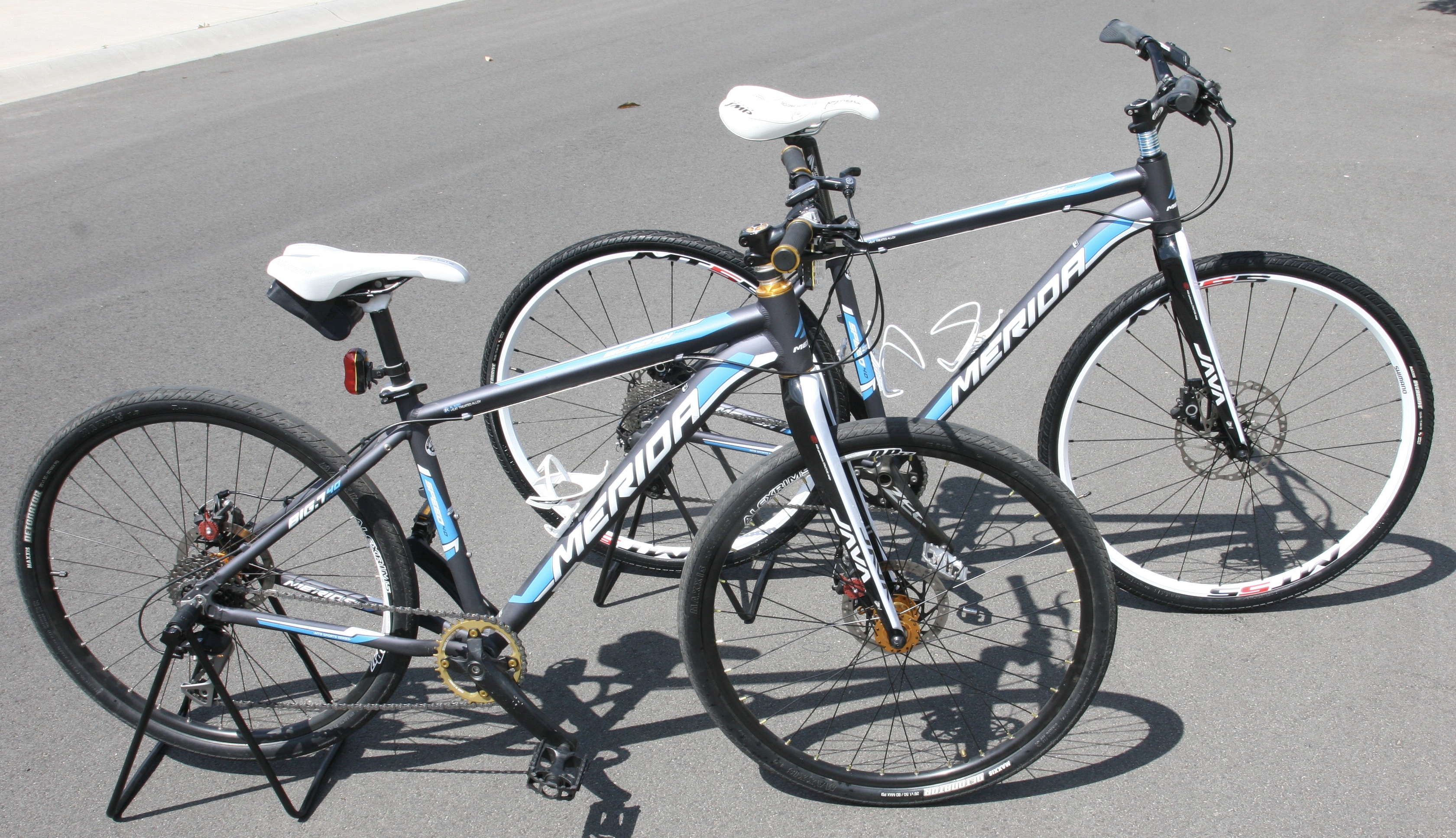 Linda is tall, 170cm. She rides el rapido, and she wanted an urban bike to exercise her Kelpie, riding a few times each week. She knows what she wants – we've built her a couple of bikes now – and there is always bling involved. Budget is never the problem when Linda is planning her next 'perfect' bike.
Grace is shorter, at 150cm. She rides to the cafe with Linda on a Sunday, and didn't want a high-spec bike. She especially didn't want knobby tyres.
The styling discussion with them was really fun. Remember, they wanted matching bikes.
Linda: "I want it to be blue and white with lots of bling!"
Grace: "I want a gold 'stealth' bike".
So…how do these two opposites get identical-yet-completely-different bikes? Tricky…the solution was identical frames, each customised with big (and small) details to suit their different needs and tastes.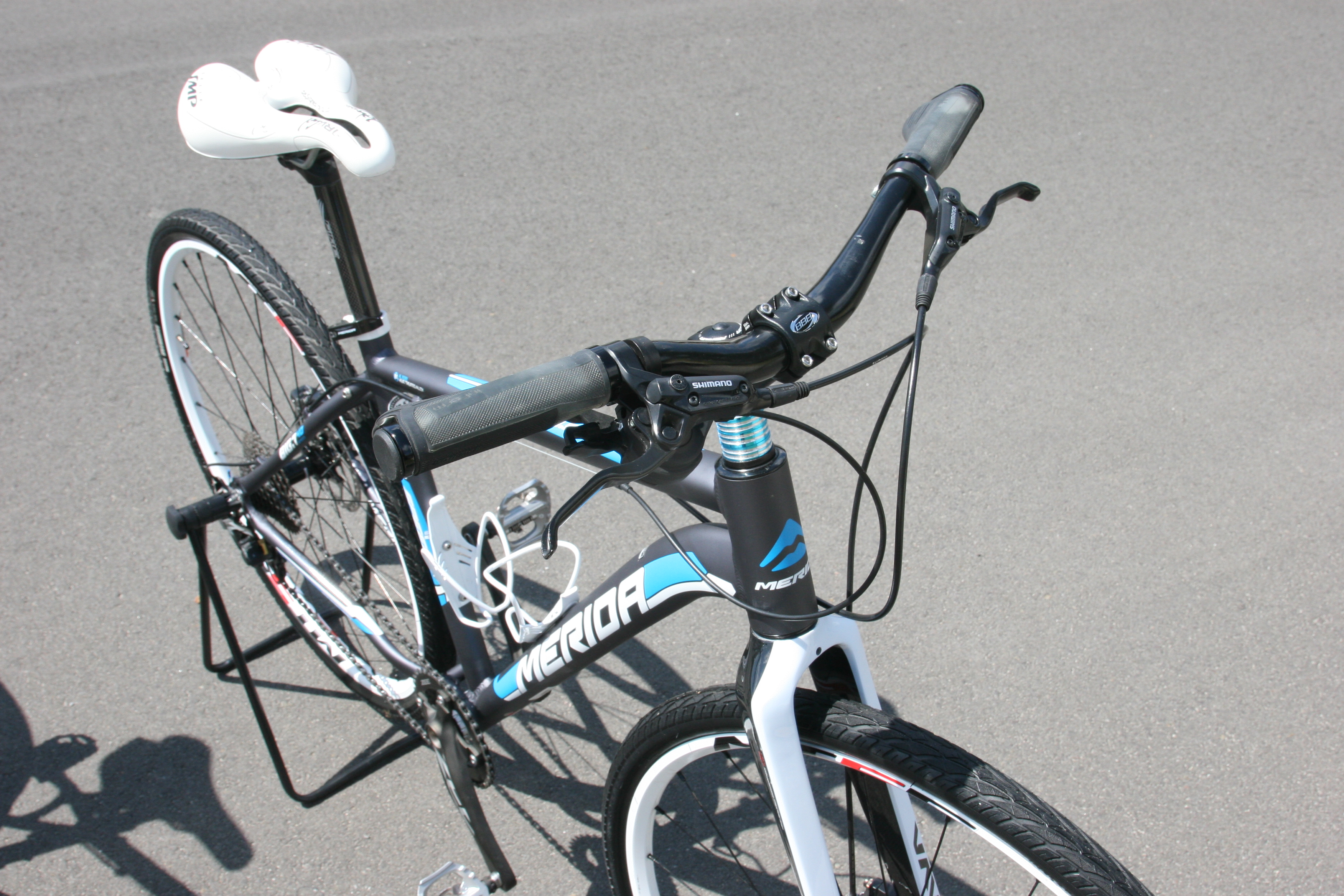 We started with a pair of new Merida MTB frames, sourced from a Merida dealer as 'spare parts'. They're both made for 27.5″ wheels, one in 43cm for Grace, and the other in 48cm for Linda.
Both frames took an 1-1/8″ carbon Java fork, with alloy steerers and dropouts.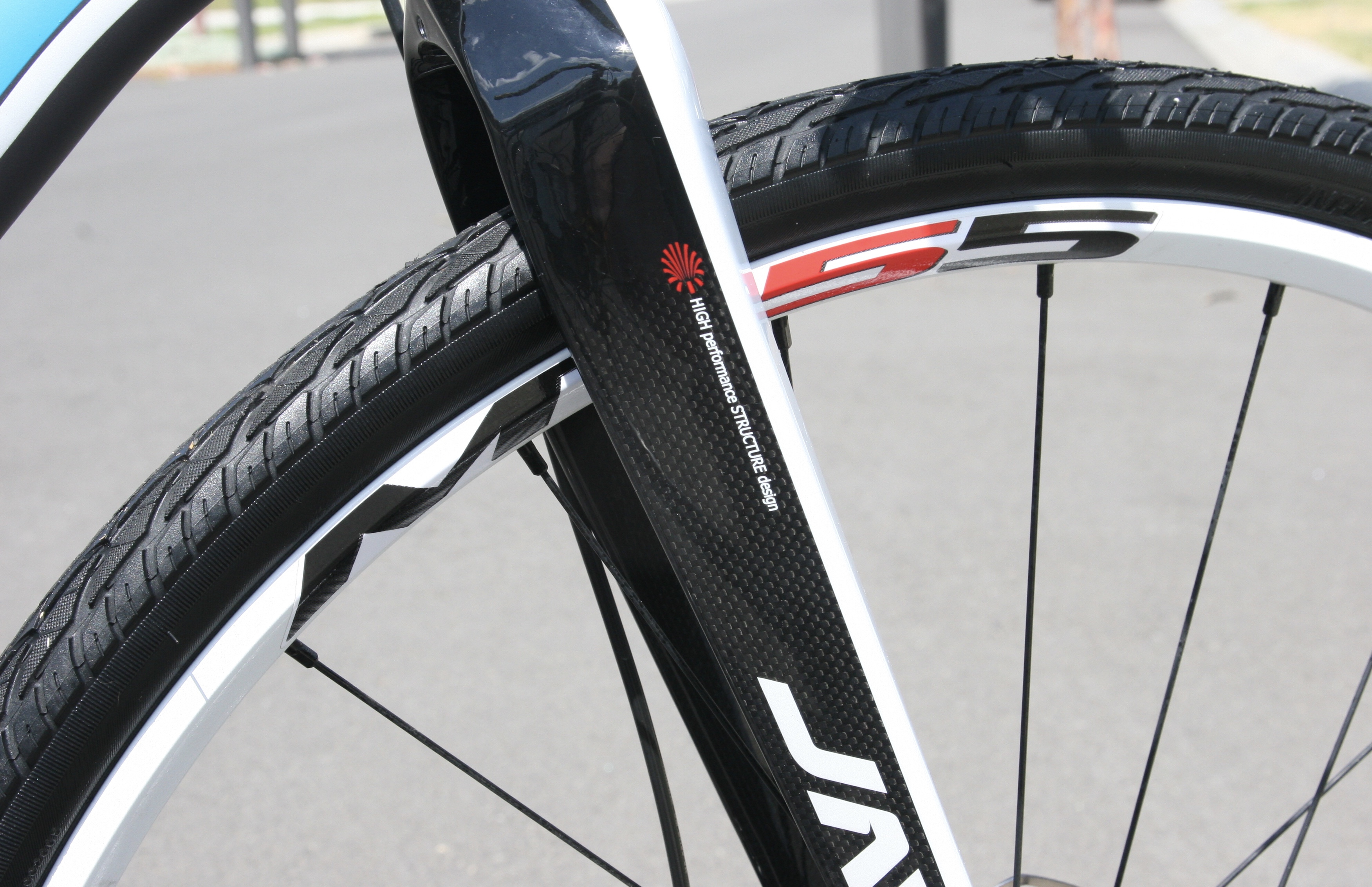 Grace needed low saddle height, so hers was built with some custom 26″ wheels with gold anodised hubs. They run 1.5″ Maxxis Detonator tyres for low-friction and high grip. 160mm mechanical disc brakes do the stopping.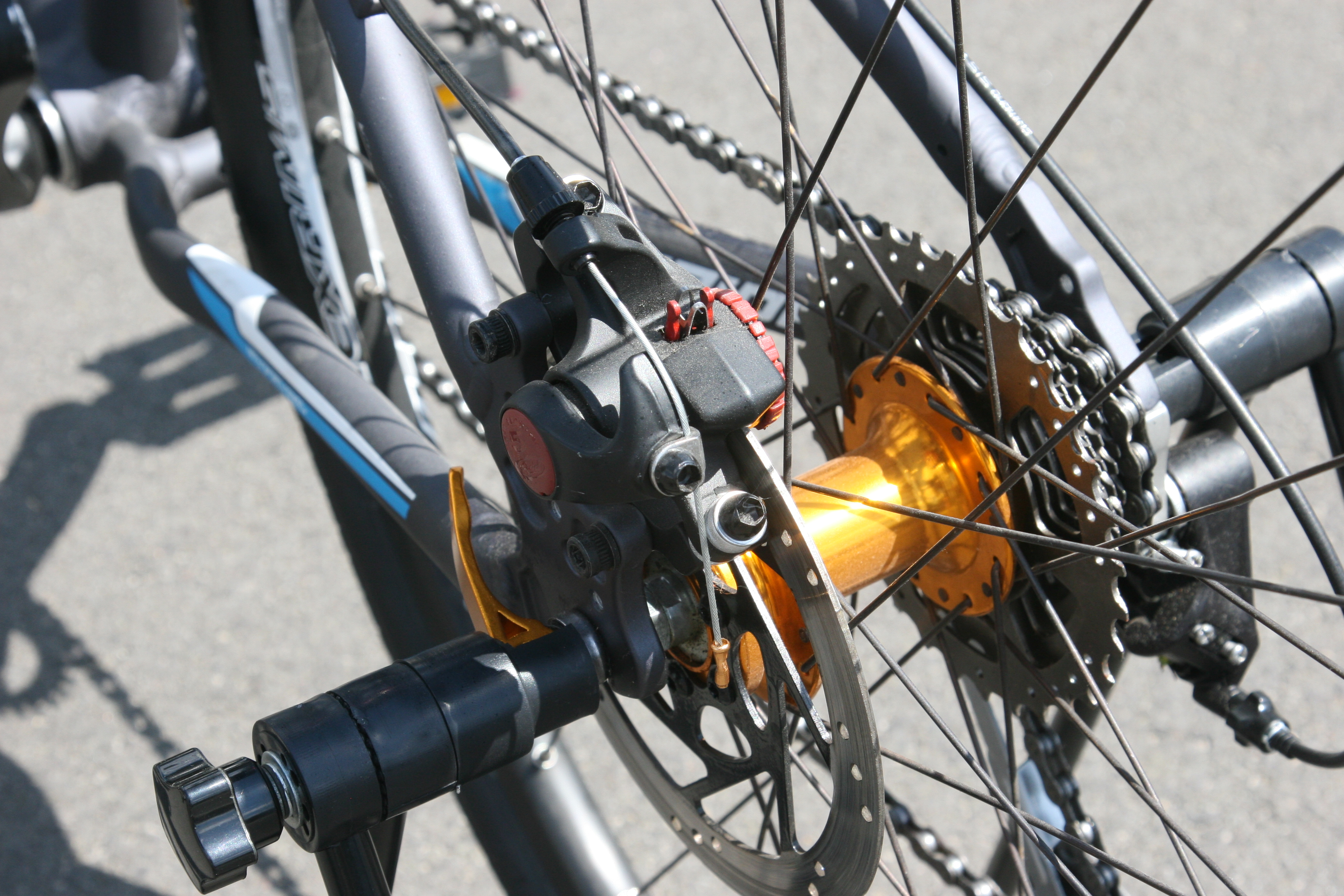 Linda needed speed, so we sourced a white Shimano MT-55 29″ wheelset, with white rims and Shimano hubs.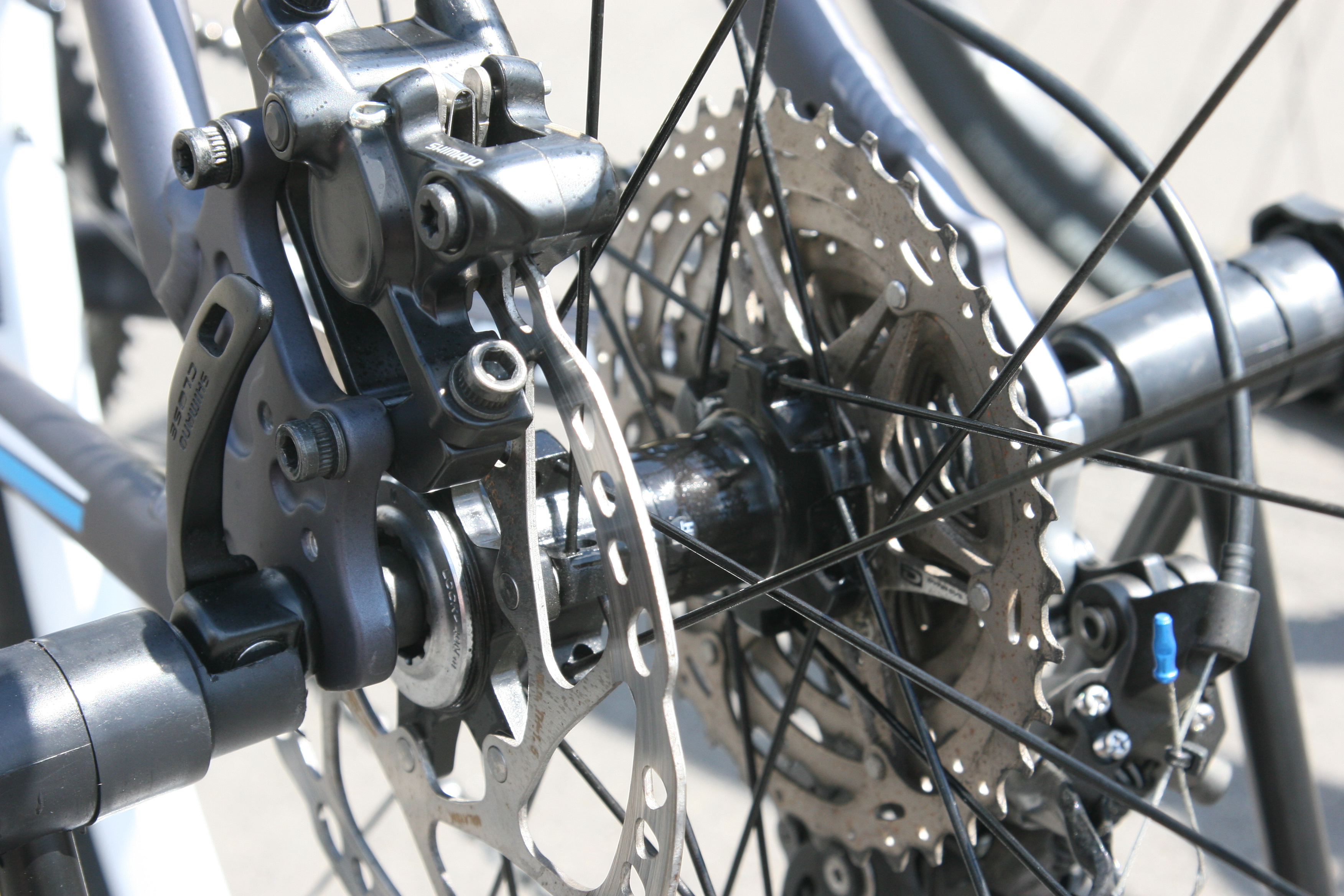 She uses Maxxis Overdrive 28c tyres, for high speed in all weather. Braking was super important, so she has oversize 205mm and 185mm Centerlock discs, with Shimano hydraulic brake systems at both ends.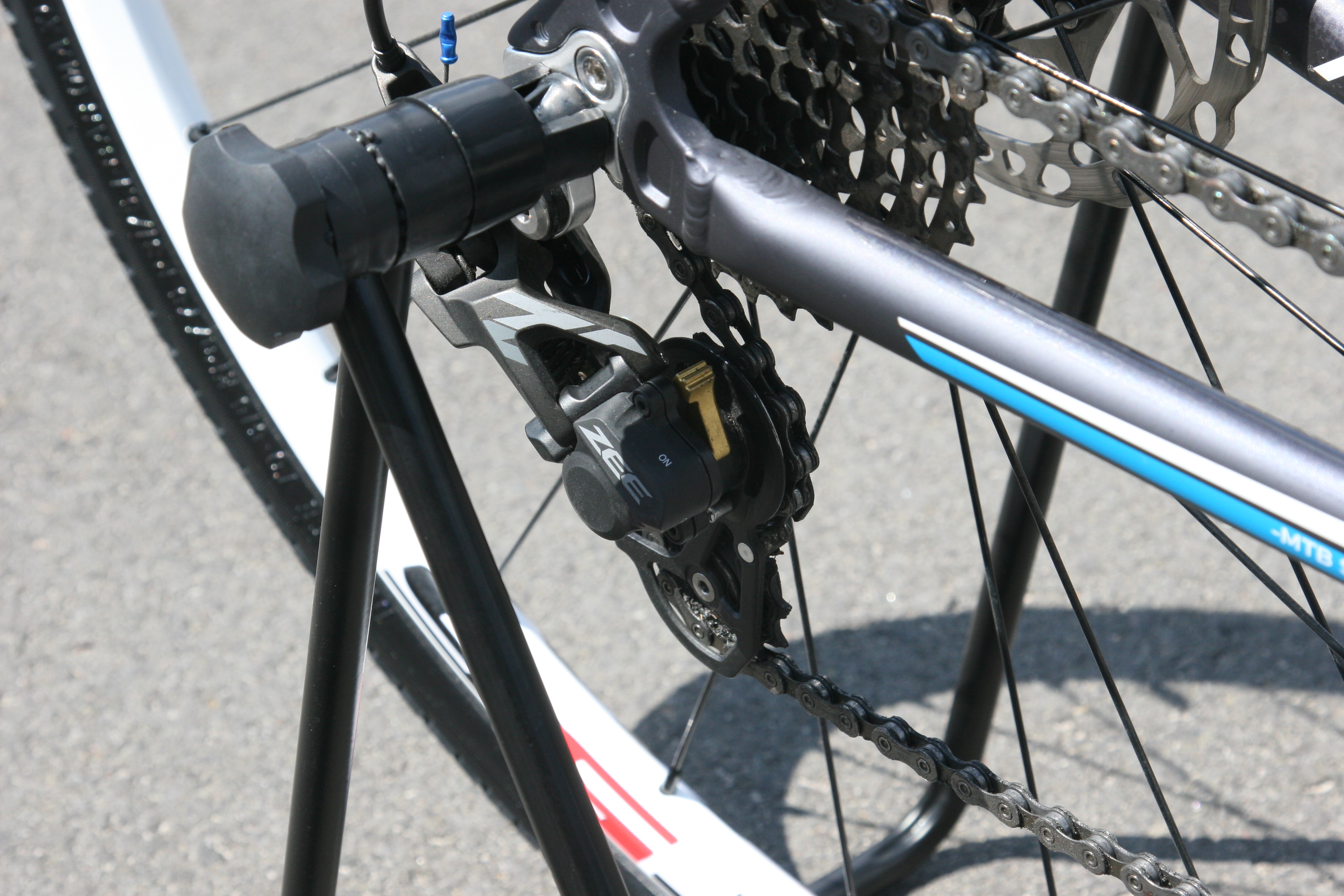 Linda wanted a high quality groupset – she's not happy to settle for dodgy shifting anymore. We chose a Shimano Zee 1 x 10 setup for her, with a 36t front, and 12-36 rear. Shifter, crankset and rear mech is Zee, with a Shimano HG chain, and they're the perfect setup for trouble-free seamless shifting.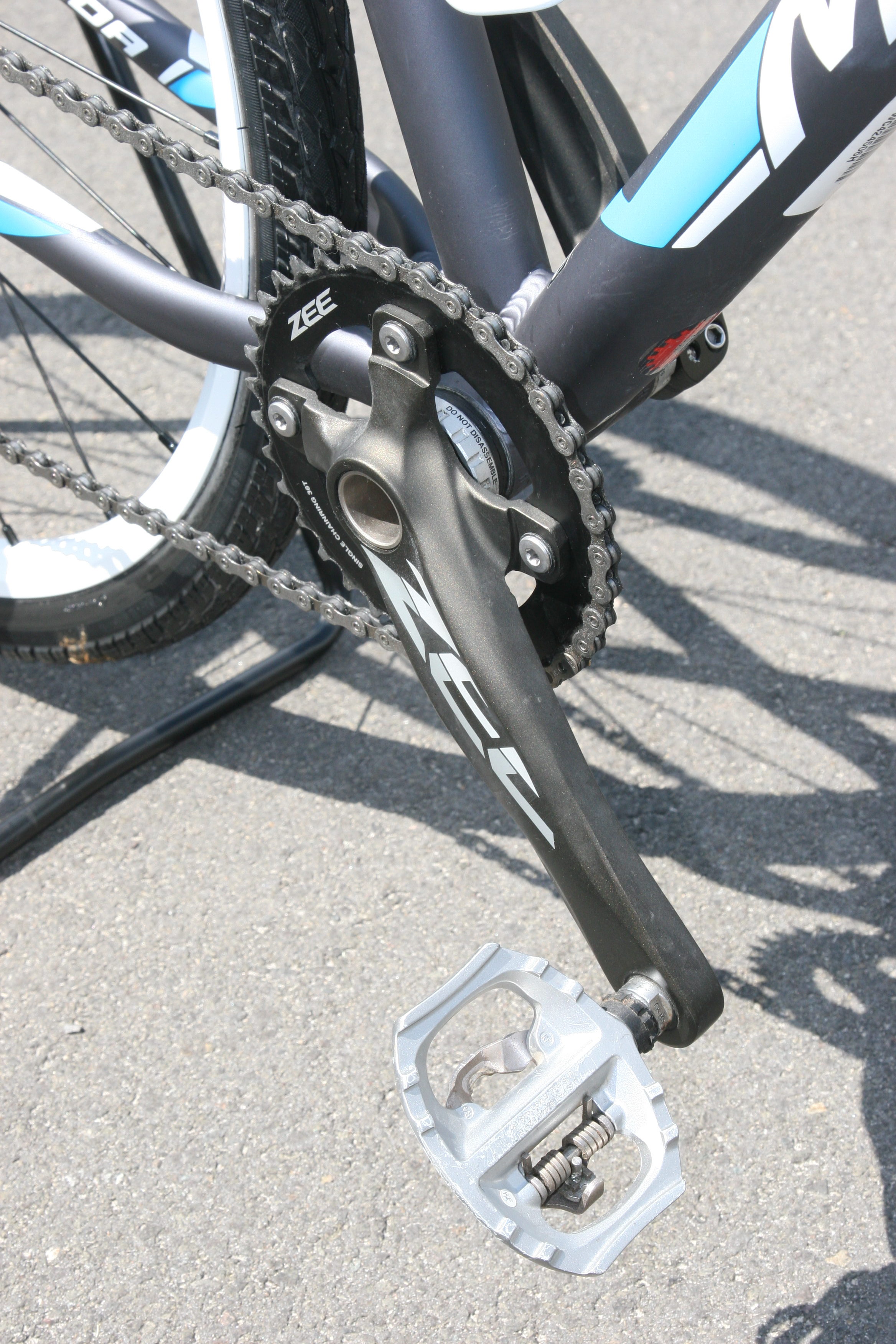 Grace was happy with entry-level shifting, so we went with a Shimano Alivio 1 x 9 groupset, with a gold narrow-wide 36t front, and a 12-32 rear. Because of her height, we used a custom 150mm crankset.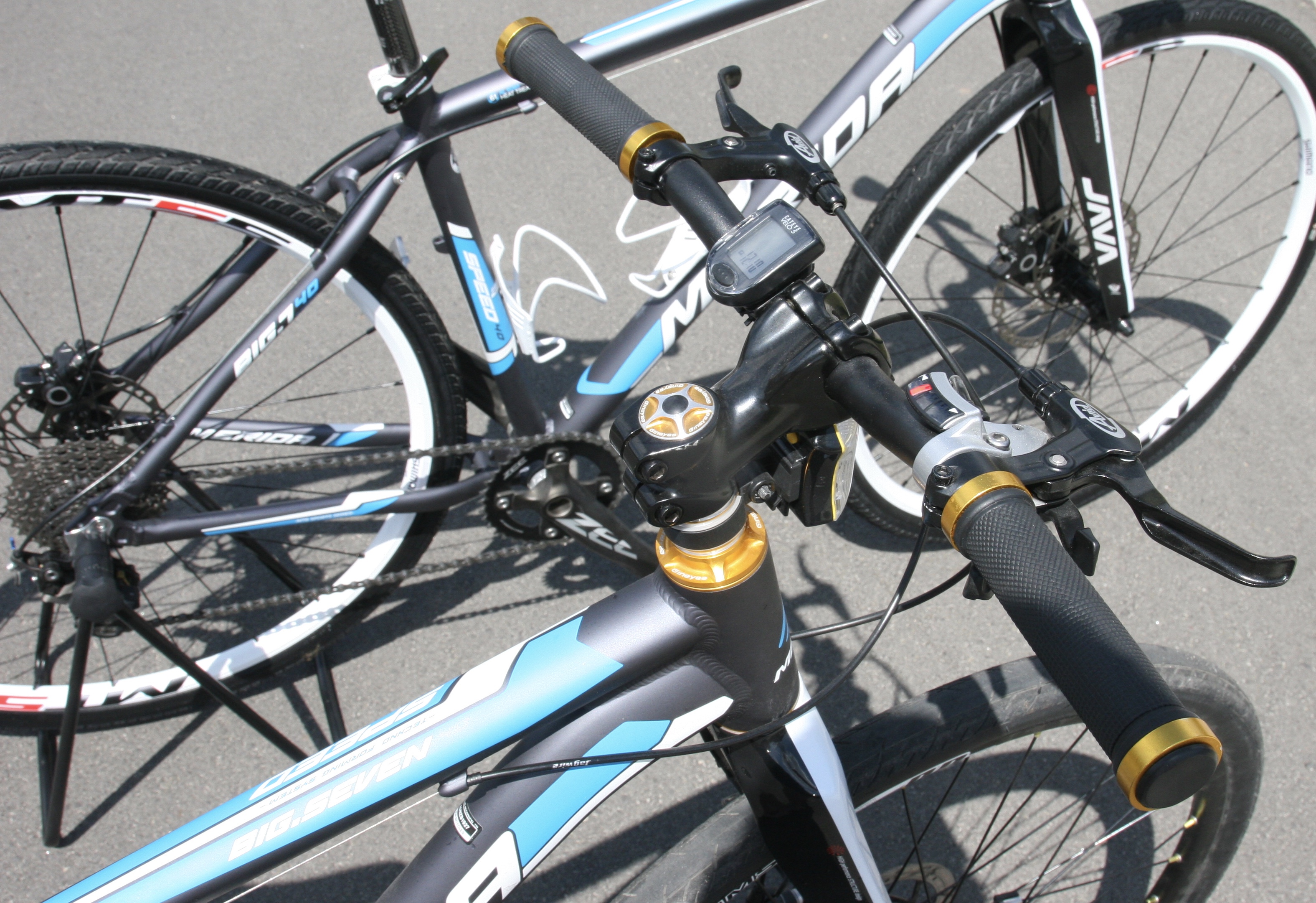 Both bikes have been trimmed in anodised parts; blue for Linda and Gold for Grace.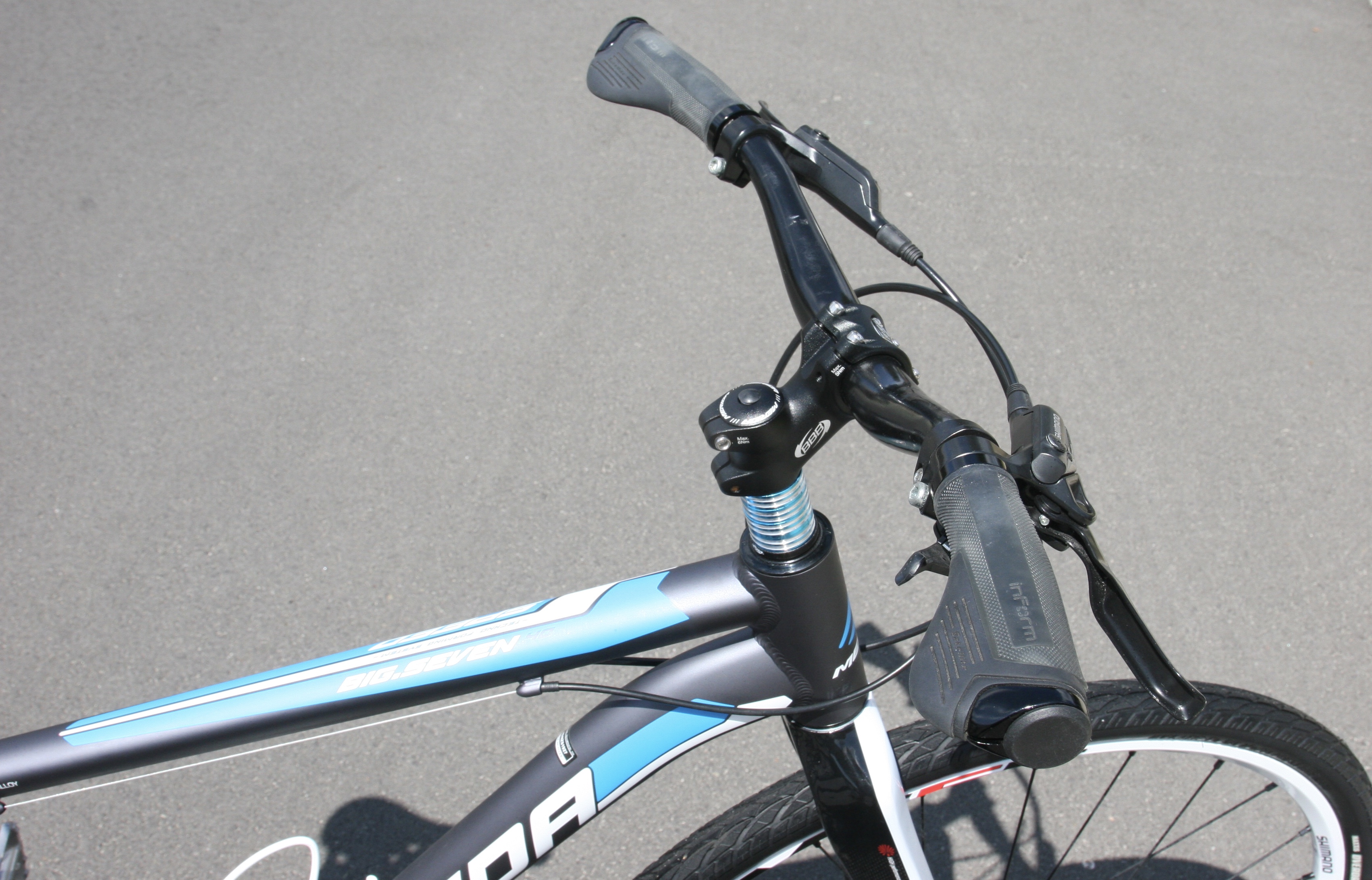 We called these two bikes 'The Twins', and they're a great example of what Millfield Velo can do to satisfy every need. We're customisers, and we love building 'the perfect bike' for each customer.
Contact us here, and let's talk about what we can do for you.