Work is now complete on the Team Domo bike.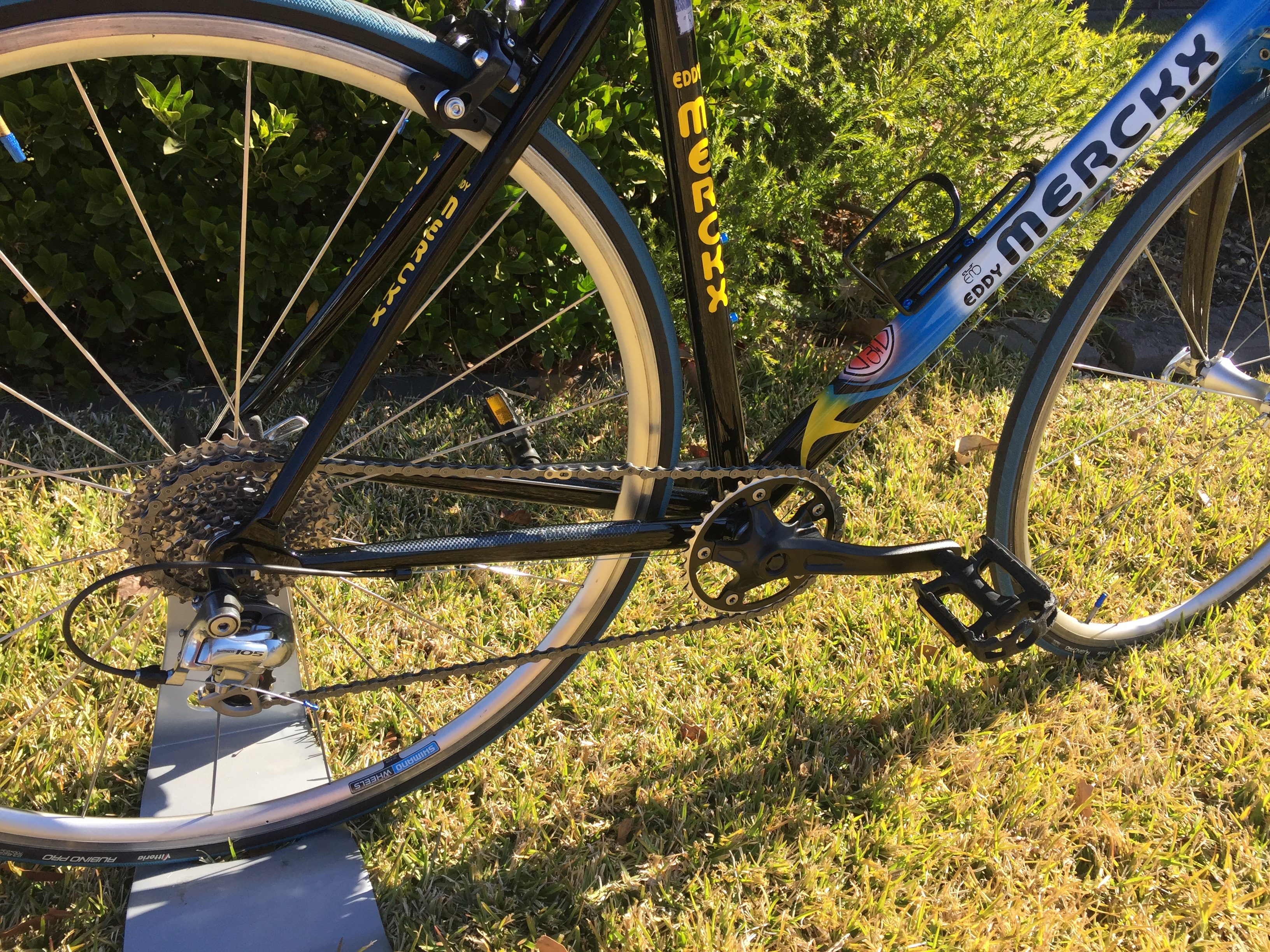 With all the small paint imperfections touched up, the bike is an absolute cracker.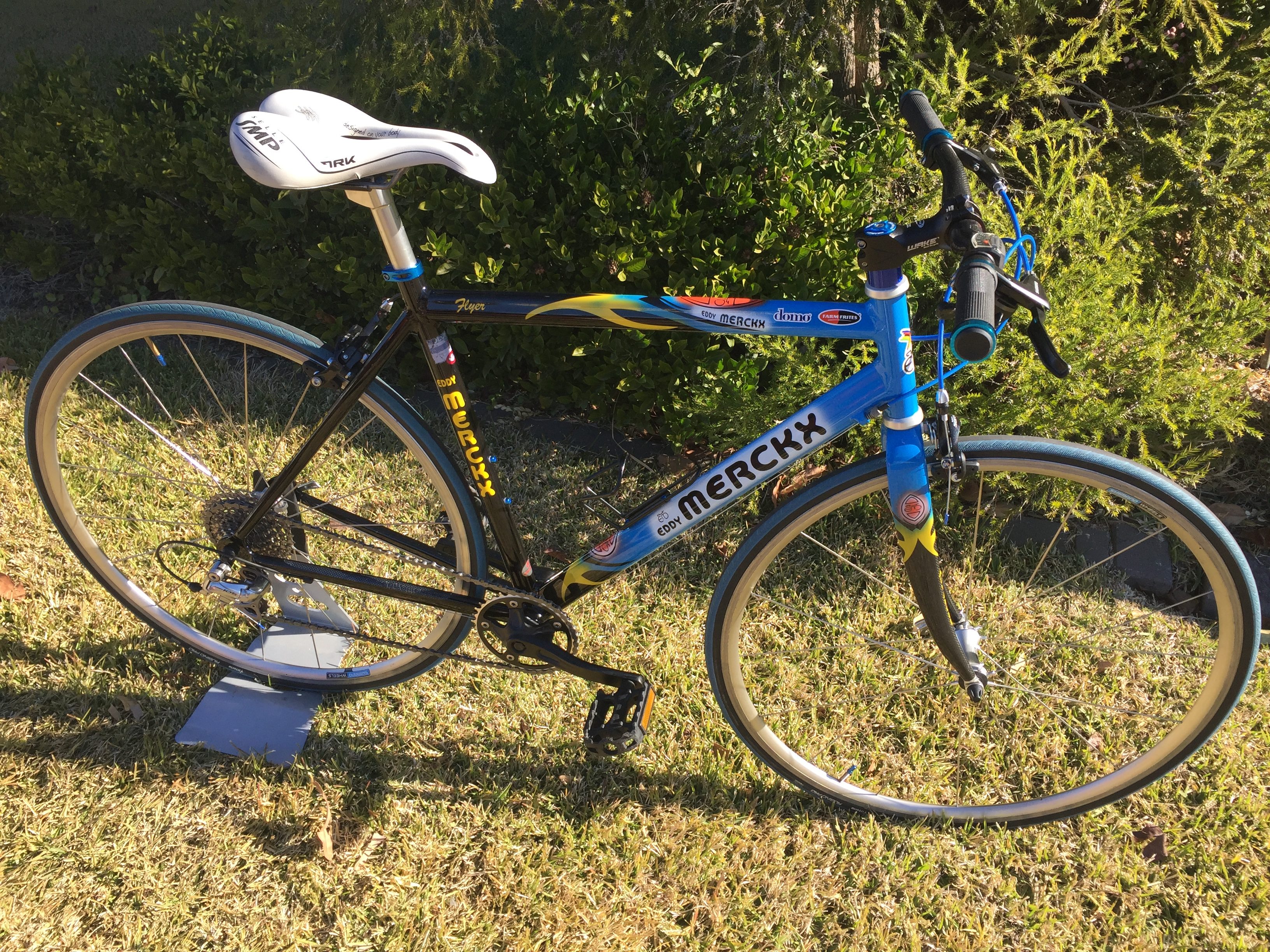 It's a Shimano 9sp, with low saddle height and custom 150mm cranks for my "normal height" Wife (her words, not mine).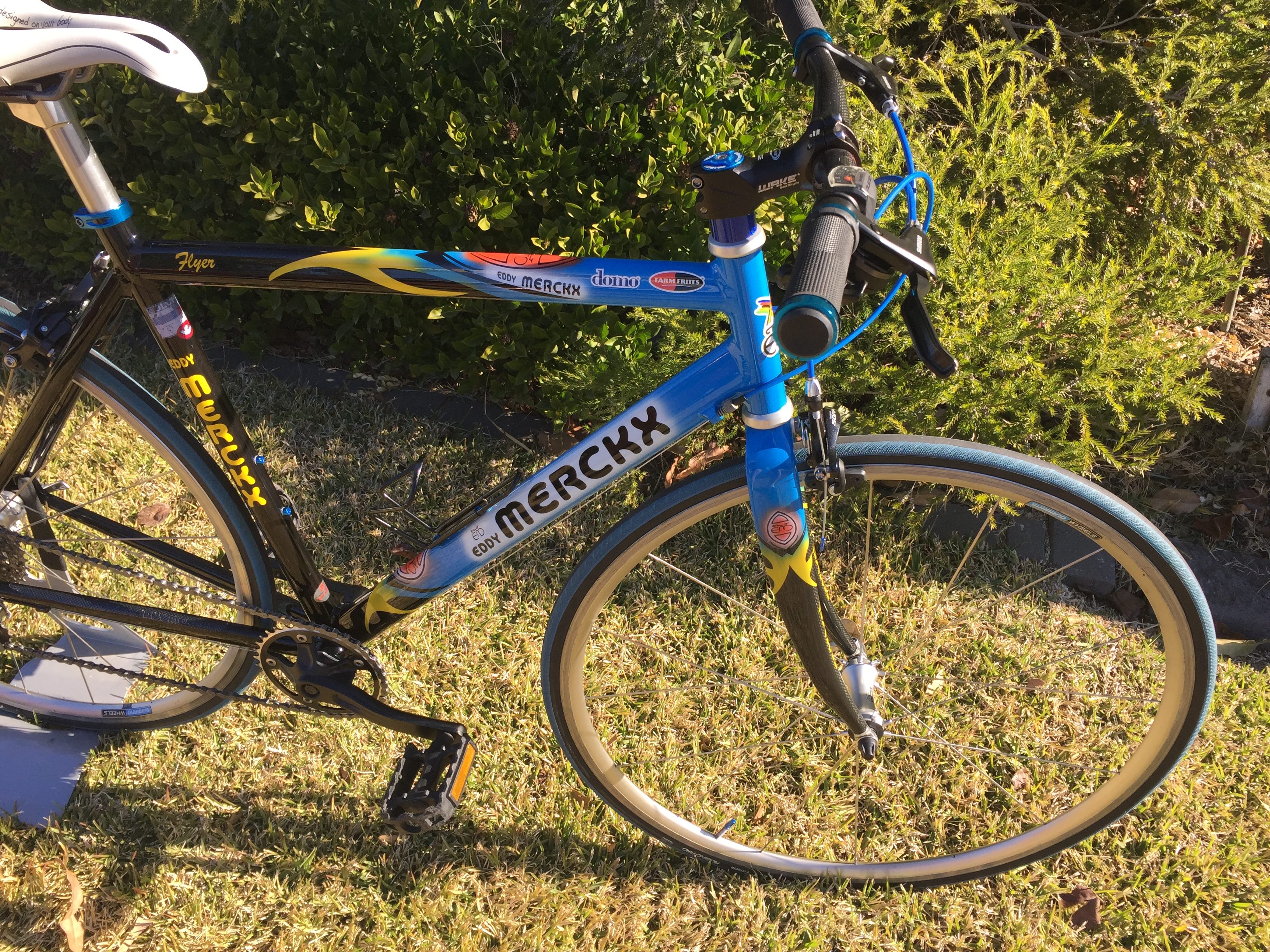 Finished with small touches of blue trim, it looks great.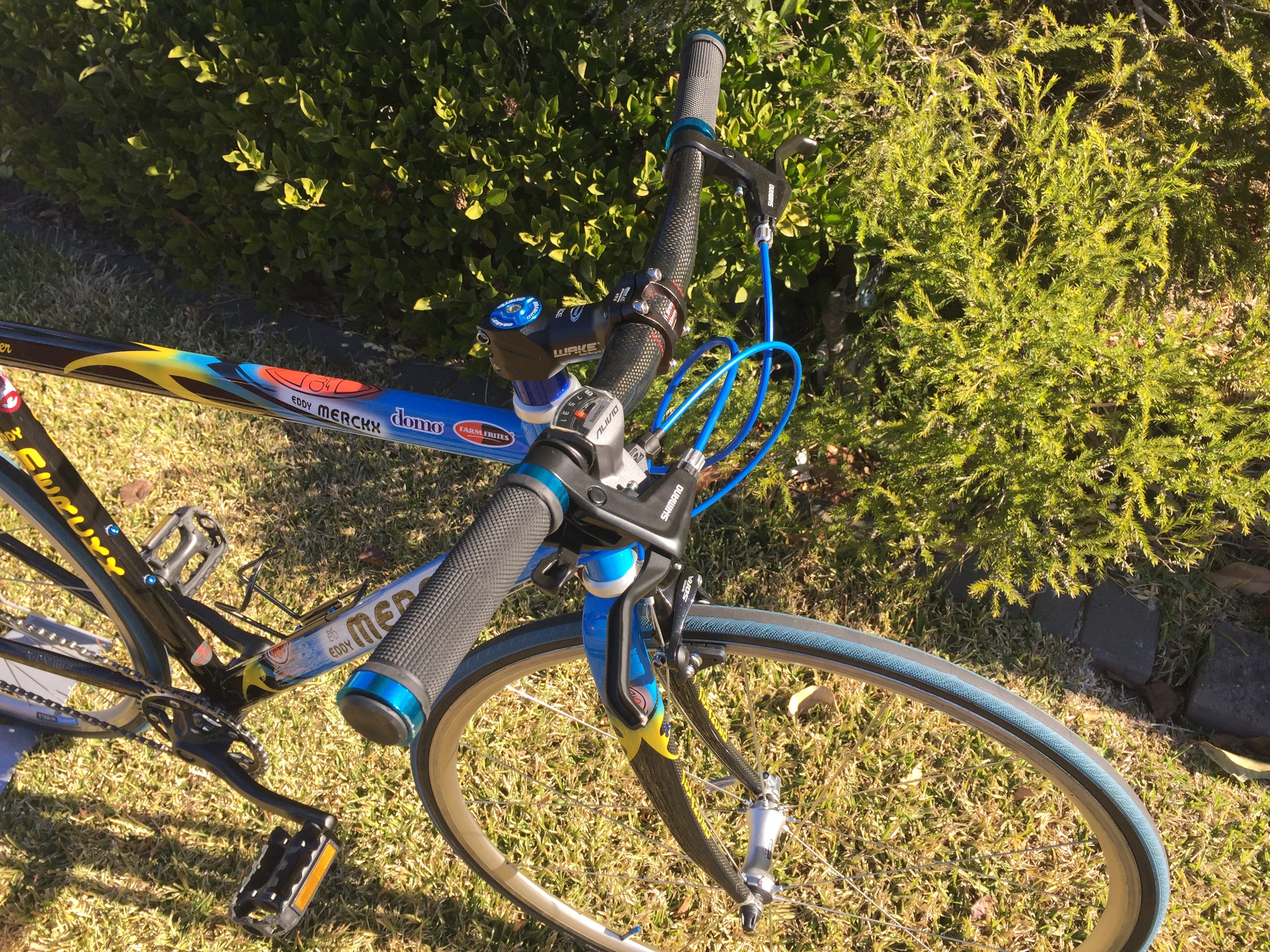 The carbon bars have been shortened to 600mm…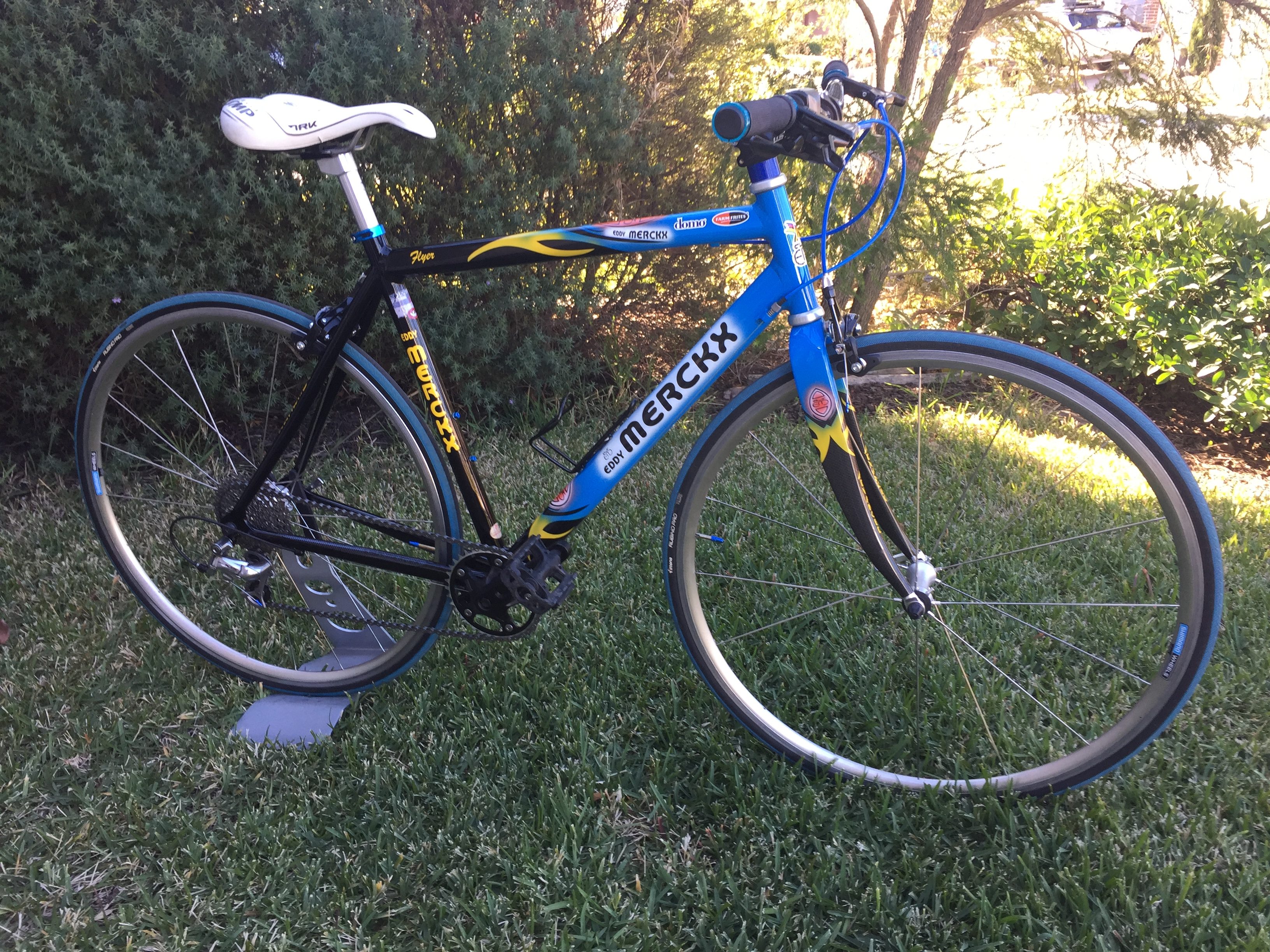 …and a TRK saddle fitted for trainer comfort.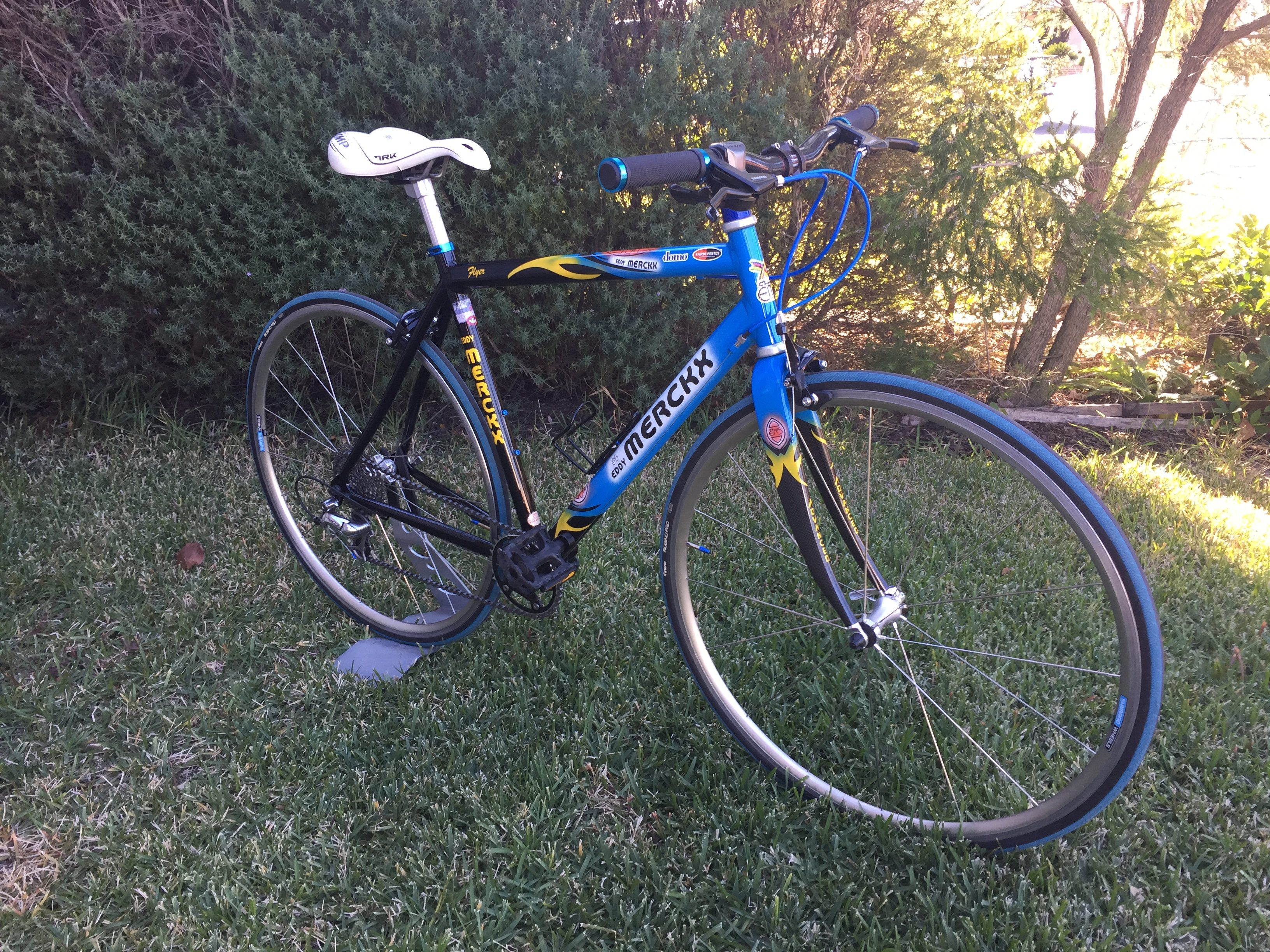 Job done!
You can check out the blog story on it here, to follow the transformation.
I'm not sure what will happen now it's done. If Wifey likes it and it gets some use, it'll go into The Museum, because it's rare and interesting.
If it sits on the trainer and collects dust, it'll go in The Showroom. Maybe you should make me an offer and help me to decide.