So, there I was, checking eBay for new and interesting things, and I found this.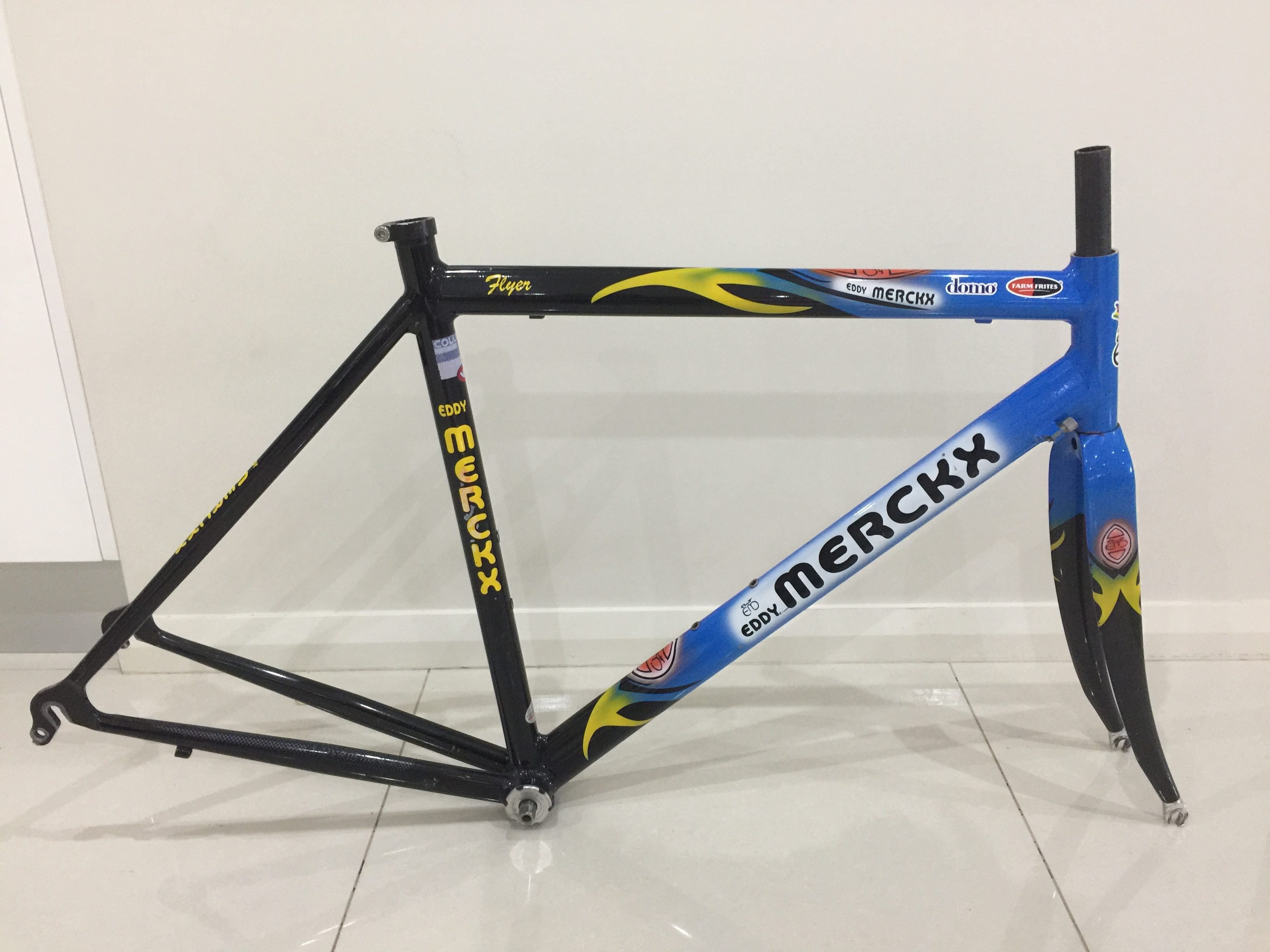 Looks like a team replica, and not overpriced! Columbus Zonal, 54cm, Carbon fork…
"Hey!", I said to #bestwifeever, "Can I build you a trainer bike to keep you healthy during that long, cold, Australian winter?"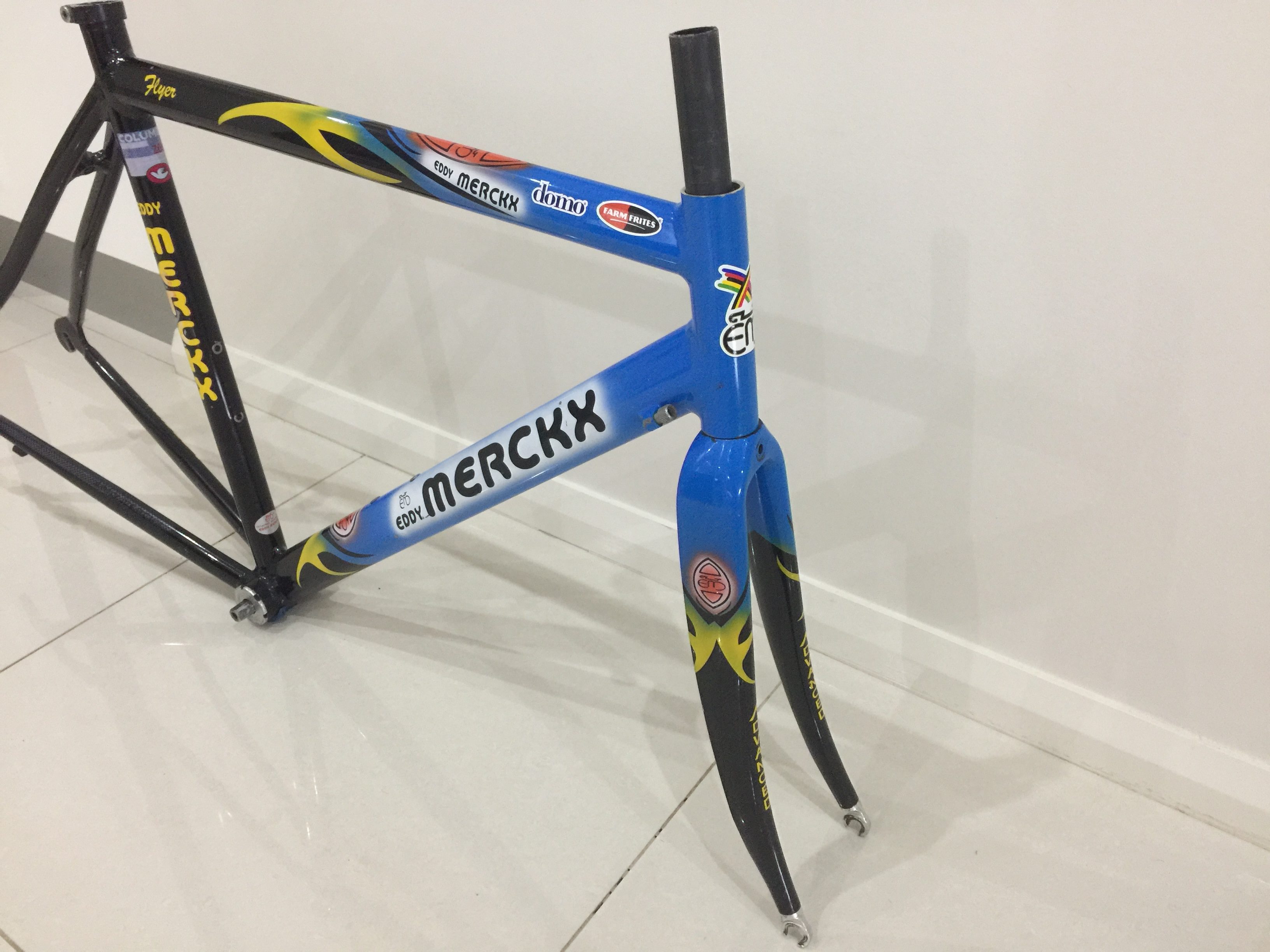 "Sure you can…", she said. "…knock yourself out."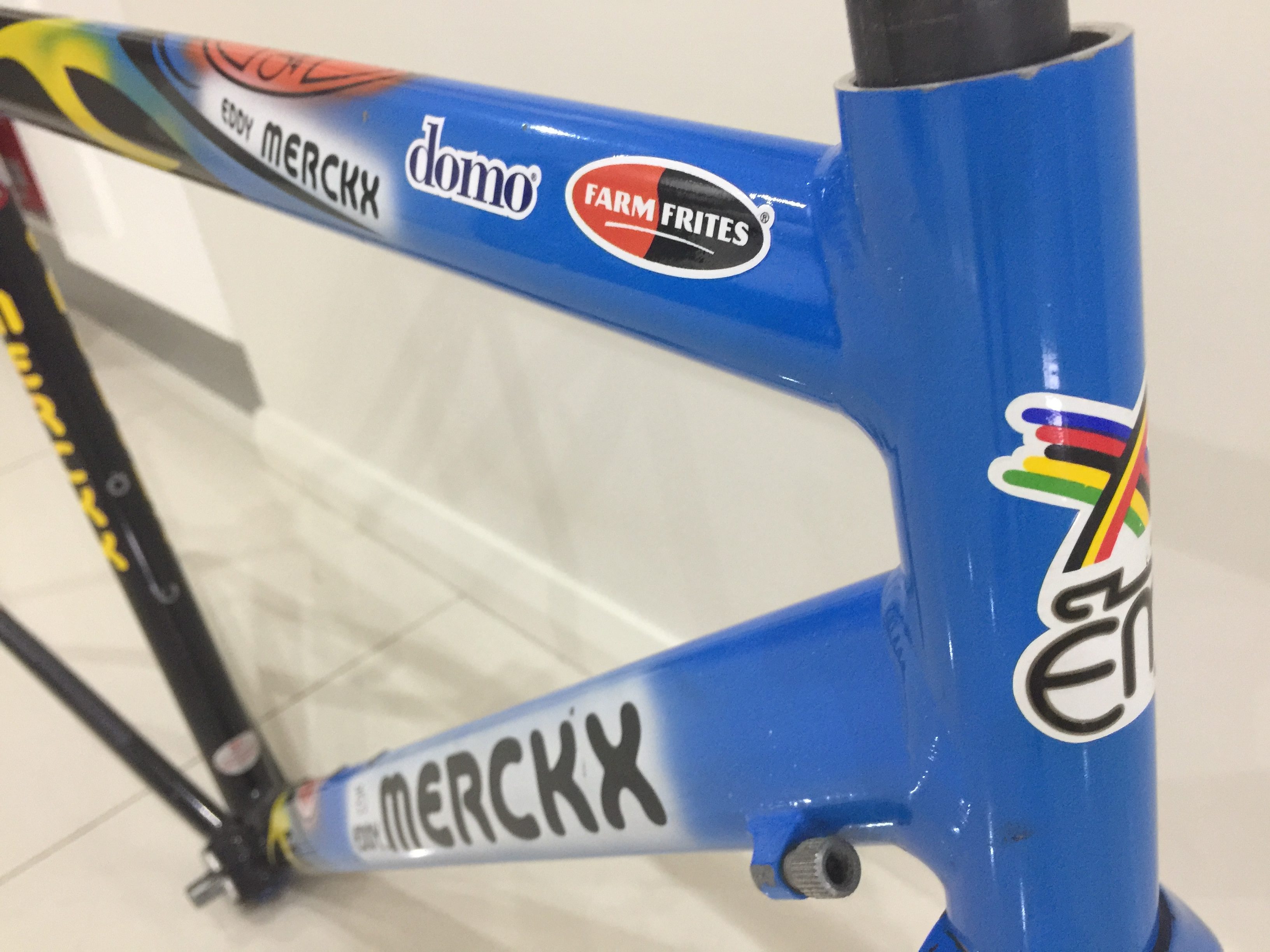 I think it'll be simple. Shimano 8 x 1 will do, and a nice set of wheels. Maybe even flat bars, seeing as how it's for the trainer.
Stay tuned!
Update: it's finished!