It was a good year, 2018.
New workshop in the country is nearly finished – feel the serenity.
Opened 2018 with 6 Merckxs, closed the year with 13, and on the way I sold 2.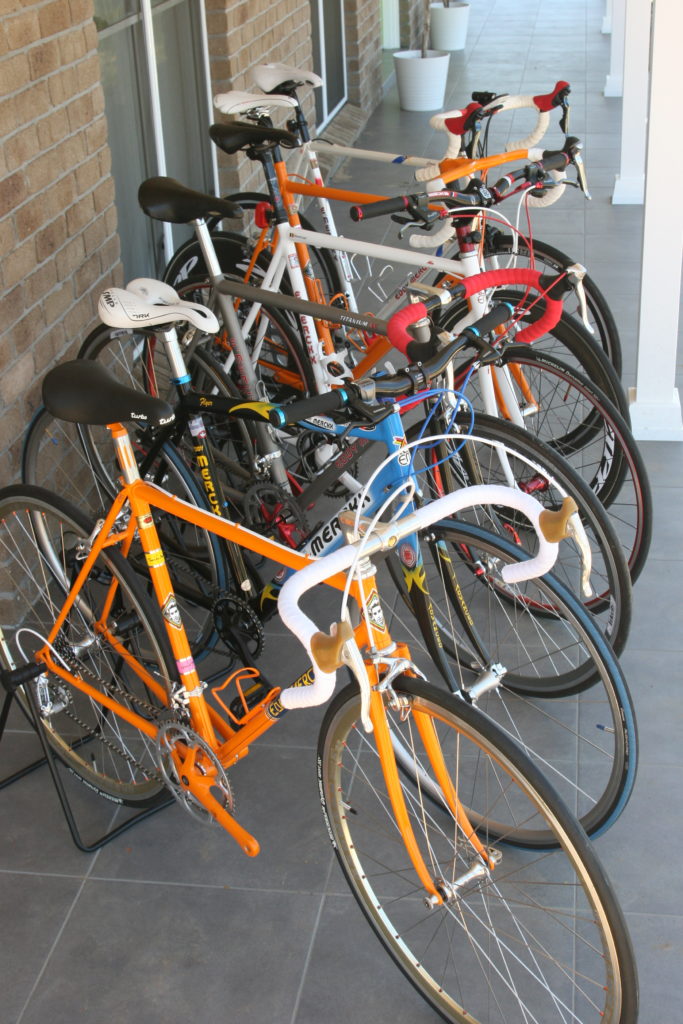 As you can see, the 50th Anniversary Molteni Replica is finished – I'm loving the new gold rims.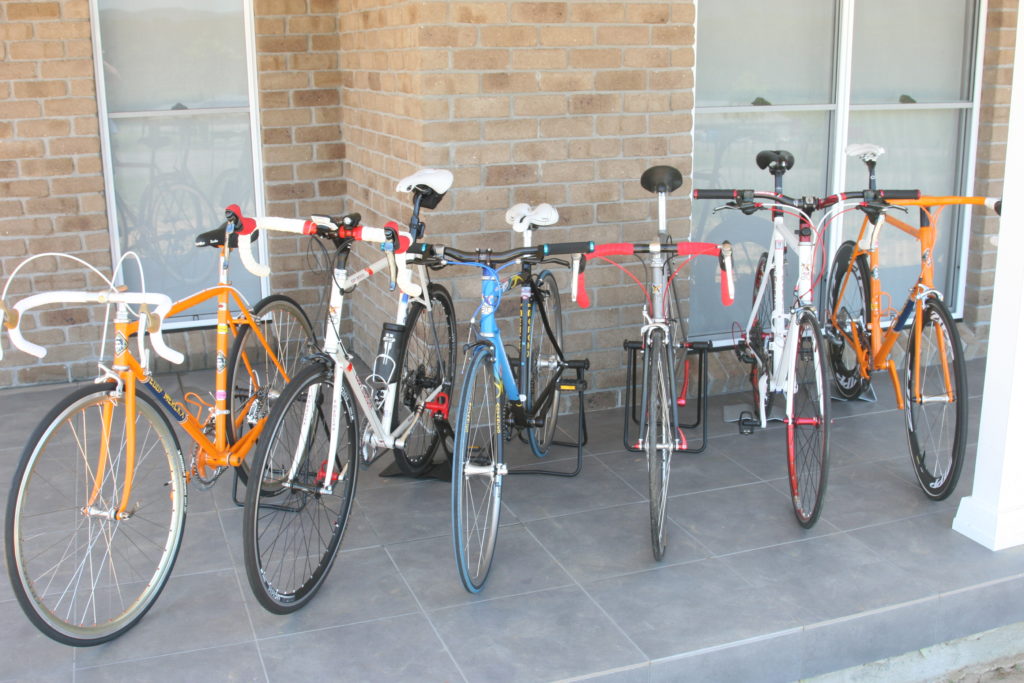 Missing from this year's photo:
The Motorola, 10th Anniversary and Millfield Special #1 (still at the painter's)…
The Faema, The 7-Eleven, The 3-Athlete (ready to go to the painter's)…
The Cyclocross (still looking for the right forks)…
The 20th Anniversary…
And that makes a lucky 13. Not bad, but I think 20 is probably the right number 🙂