Interesting project arrived in the MV workshop this week, for a customer in Perth.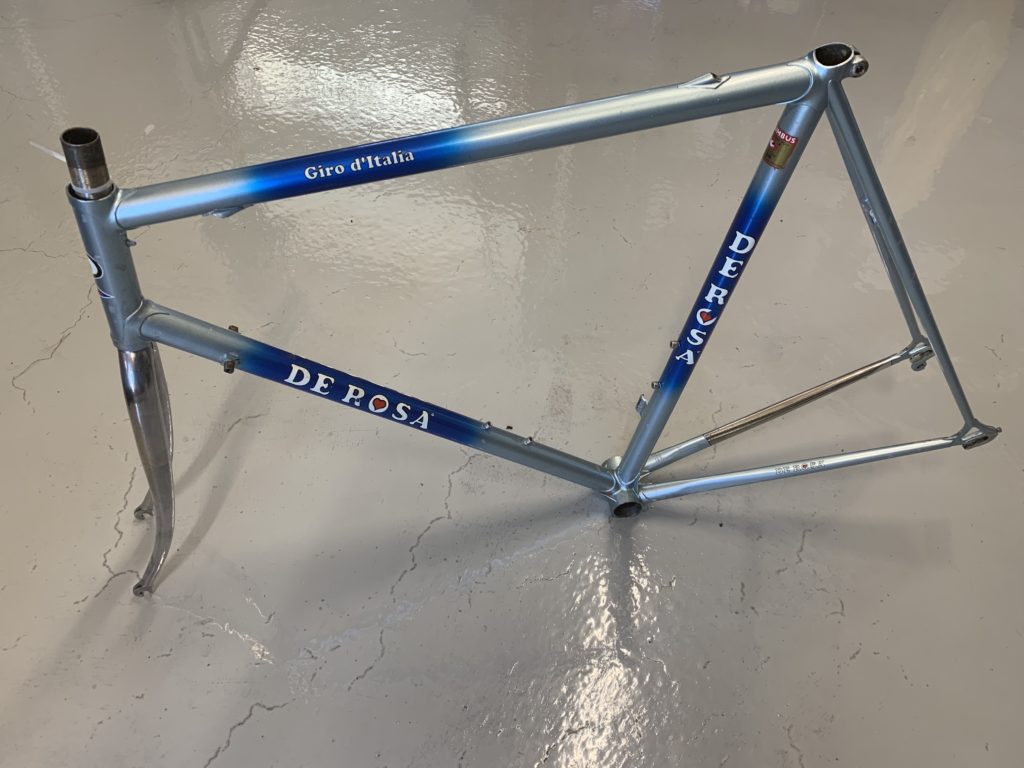 Mid-90s De Rosa Giro d'Italia in metalflake silver/blue. Columbus Brain tubing with original Unicrown DR forks.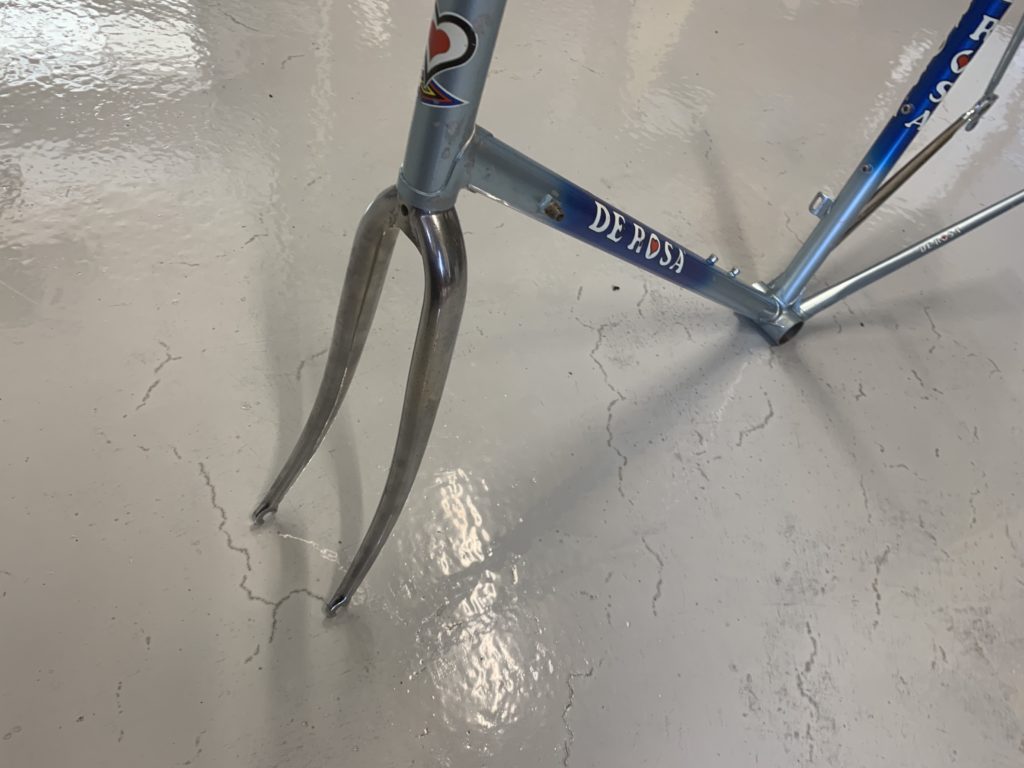 This will be the first De Rosa for this customer – and all fast Italian things should be red – so it'll probably get a colour change.
A rechrome on the forks, some fast red paint, new decals, and Gino's yer uncle!