Back in 2018, I bought this frame on eBay.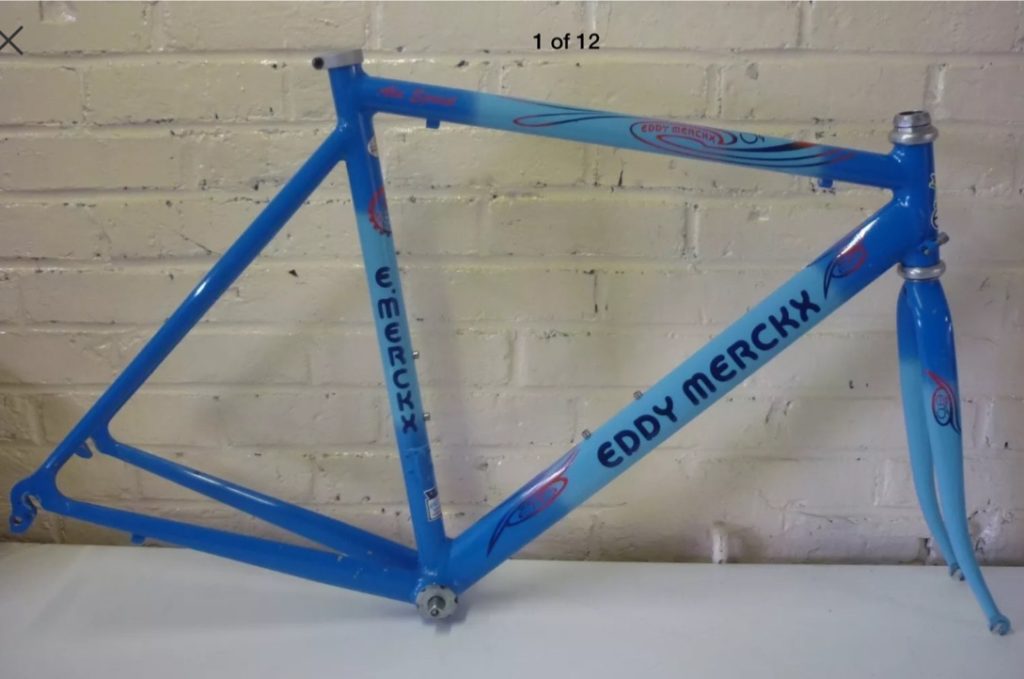 I watched it for some time before buying it, because I wanted a 20th Anniversary in the museum, but this wasn't my first choice of frame from that year's lineup.
This is the bike in the EM 20th Anniversary catalog of 2000: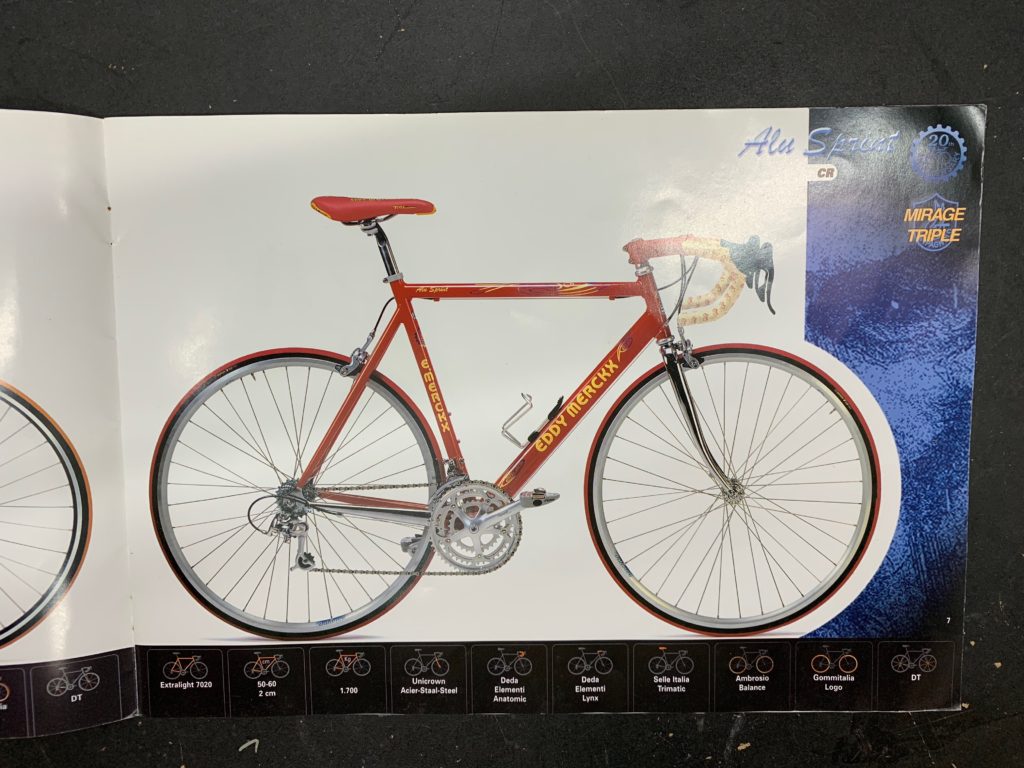 In the middle of the EM range, the original bike was built from 7020 Alloy with steel unicrown forks and a Campag Mirage 3 x 8 gruppo.
Twenty years later, it still had the original headset, but no sign of the original gruppo. I wasn't that bothered about the gruppo though, because triples don't excite me that much, and there's cool new ways of achieving the same (or better!) gear ratios than clunky old 90s triples.
The frameset is a 52, so will suit a smaller rider. It has been hanging in the shed, waiting for me to find some time to start the build. These things can't be rushed!
So here's the first idea for this bike. I think it'll be a 1 x 10 flatbar – a hybrid of new wide-ratio MTB cassettes with road geometry and brakes.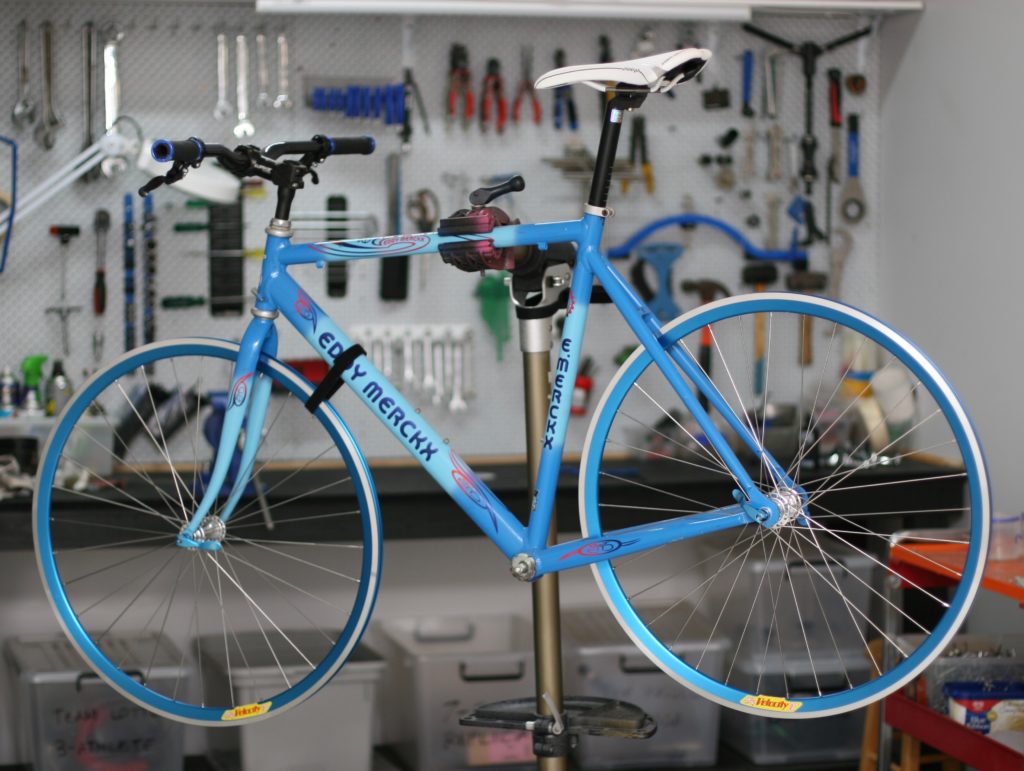 Velocity Deep-V rims on Ultegra hubs

Carbon fibre riser bars

Campag Mirage Headset
We've re-engineered the rear hanger to mate the 105 short-cage mech to an XT 11-36 HG cassette from Shimano's MTB range. That's right – a 36t rear! It's HUGE!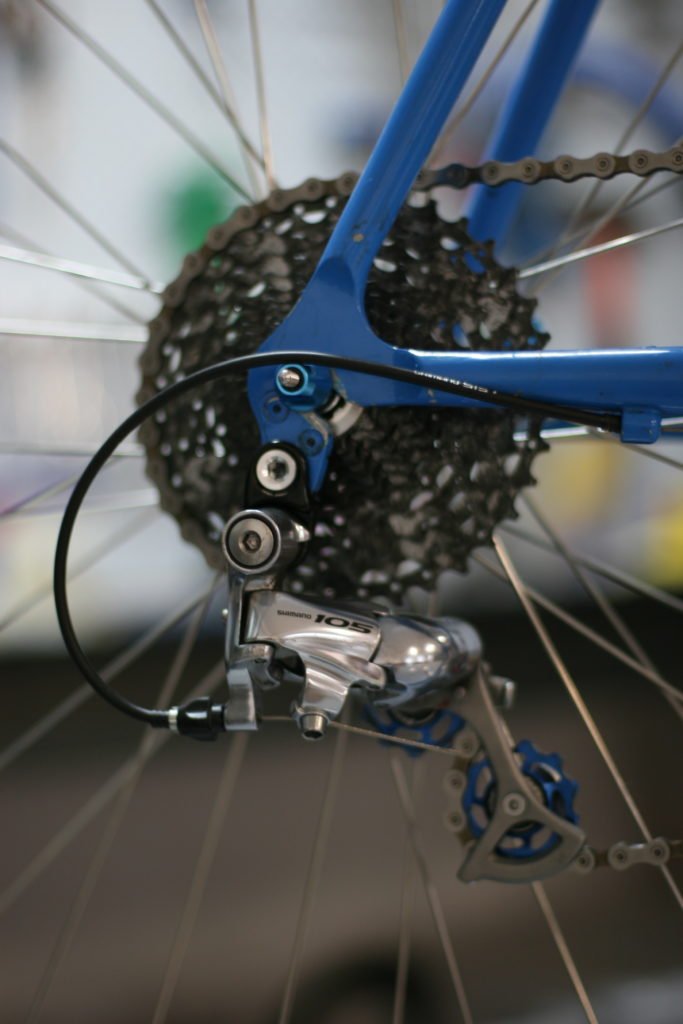 Because it's a 1 x 10, the short cage will work fine, without the potential for underhang problems of a long cage. This is a road bike after all, and a long cage MTB mech will mess with the aesthetics, and we can't have that, right? Plus, how good are those blue jockey wheels…
This bike now has a a very wide final-drive ratio range of 1.31 – 4.27, all from an ultra-simple drivetrain. That's less than 5% different to the range of the original triple, and we've done away with the weight and complexity of a gear selector, a mech and two chainwheels…
…it's no wonder that I love 1 x 10 setups!
The hybrid nature of this bike needs a high-end STI shifter, so we chose a Deore XT 10-speed shifter. It has the same 10-speed geometry as the 105 mech, a handy gear indicator, and will shift perfectly.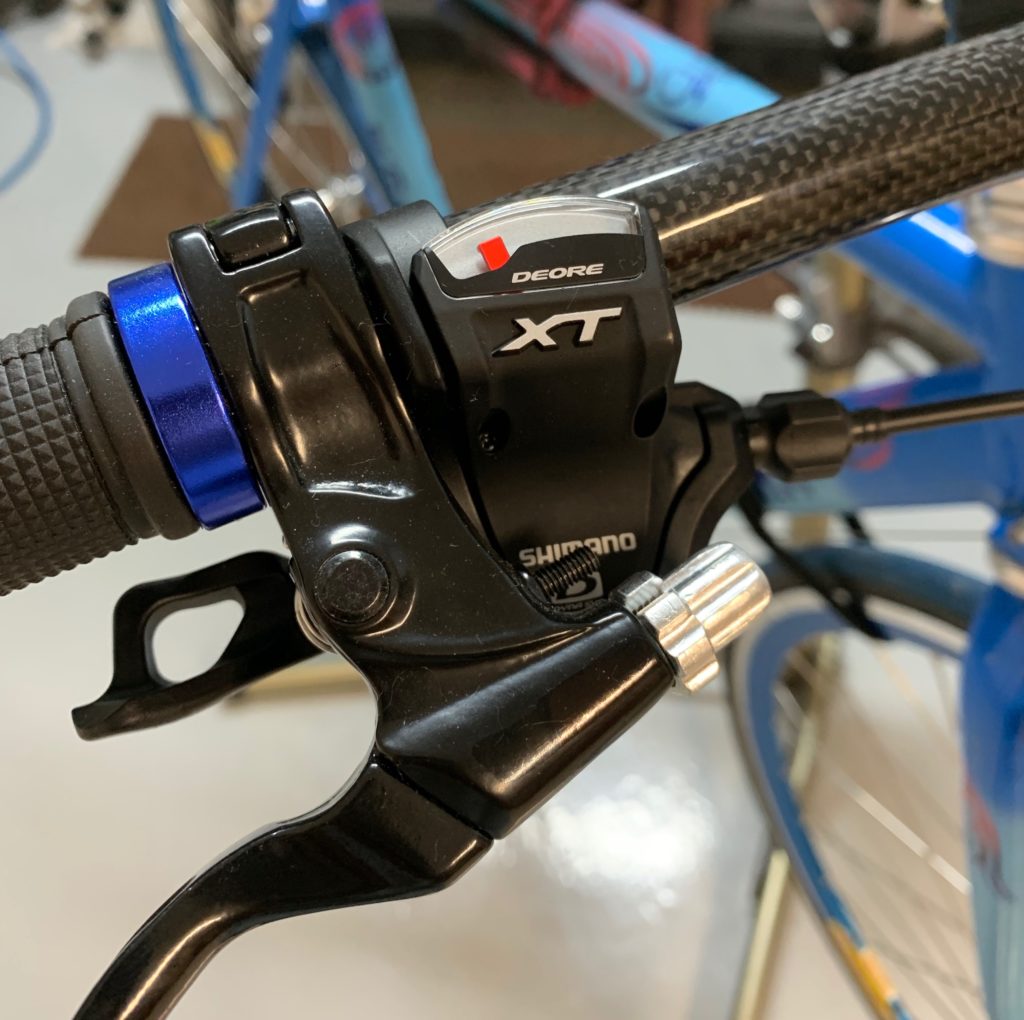 The bike is close to finished, and will undergo some shakedown rides before the frame goes to the painter for touchup and a clear coat.
It'll be ready by xmas '19, so contact us here if you want this to be under your tree this December 🙂