Recently, I was referred to a guy that had an old Bianchi in his garage. The bike had a history with an old family friend, who had raced it in Europe before it was brought to Australia.
As you can see, the bike was in a fairly poor state when it arrived in the workshop.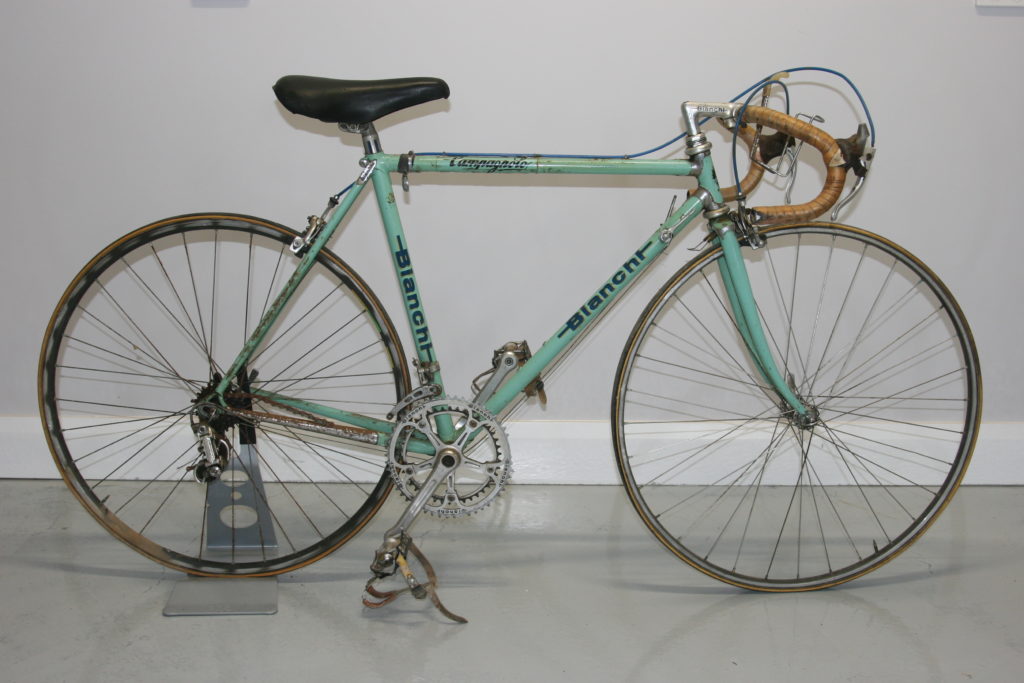 It had good bones though – the Super Leggera was the next-to-elite model in the Bianchi lineup, so it had plenty of high-end components.
Although the Customer's budget didn't stretch to a full refinish on the frame, there was plenty of opportunity for a refresh, in order to return it to a rideable state.
We stripped the frame, rebuilt the steering head, BB, pedals and axles. We polished every alloy piece before reassembly.
Corrosion had claimed much of this bike, including the chainring teeth! We sourced a new outer chainring (complete with the Bianchi pantographs) and polished the crankset.
Every part on the bike was aged by neglect. Nothing we couldn't fix, though…
Lots of before-and-after photos to keep the customer up to date on progress.
When we got to the wheels, there was some major work needed. The hubs were badly corroded (like the BB) and it looked like we wouldn't be able to remove the freewheel.
Freewheel removal 'the hard way'…

Success! No damage to the hub thread. Check out the corrosion!

Serious polishing needed.
The frame is still in pretty poor condition – lots of built-up corrosion. Every bit of chrome is damaged. Unfortunately, the customer's budget didn't allow for a full rechrome and repaint.
I don't think this is the last I've seen of this bike though – one day it'll come back for the full treatment!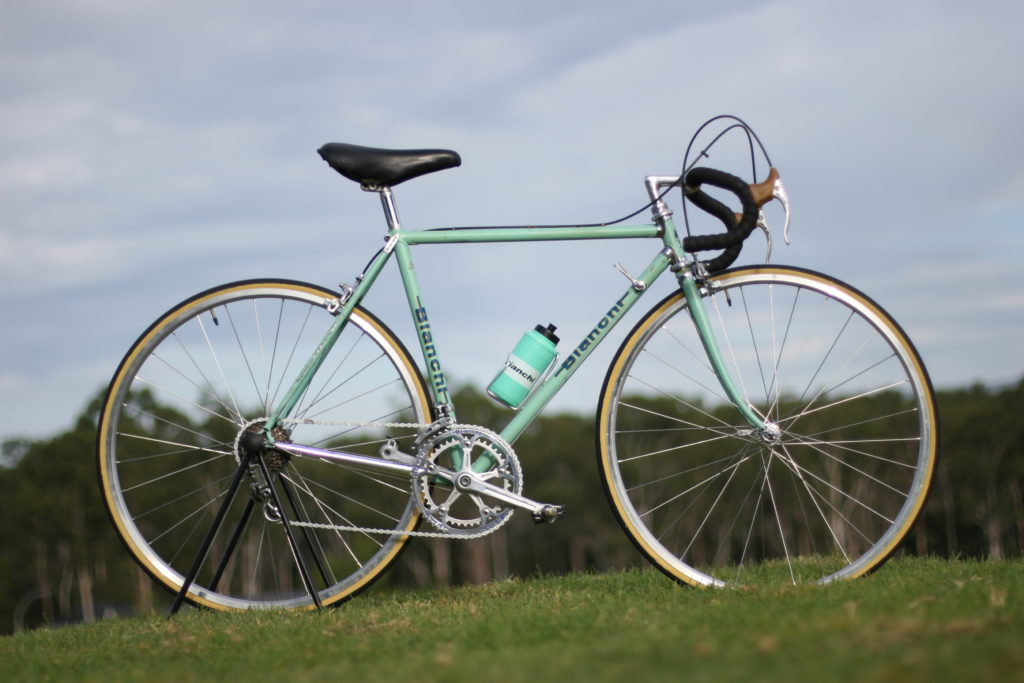 Anyway, take a look at it now! It's a new bike (well, sort of!).
Two new wheels built from the original hubs, every component stripped/inspected/cleaned/replaced, and now it's in perfect working order and ready to hit the roads.
If you have an old bike that you love, we can bring it back to life. Most things can be saved, and we'll work hard to restore your treasure because we love old bikes too.
Contact us here, we'd love to take a look.