Some of you will have noticed Hamish in our photos and videos.
He's a West Highland White Terrier, and there's not much terrier in him unless you're a rabbit.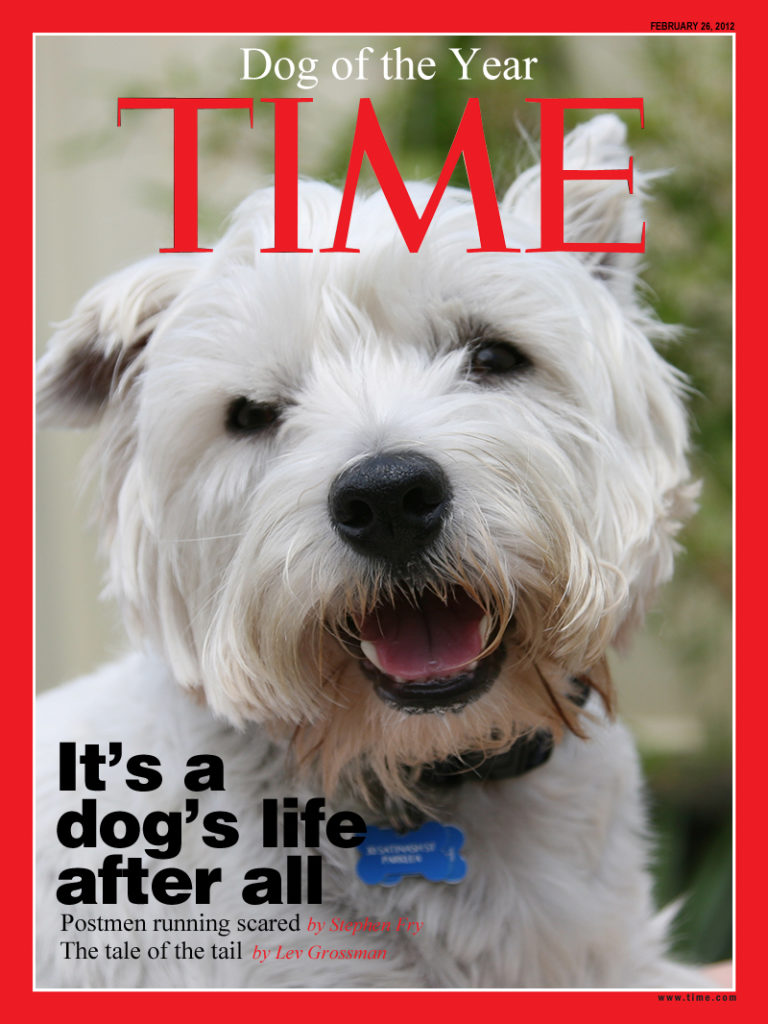 He's been around bikes his whole life, so whether we're building one or off to photograph it afterwards, he's part of the process.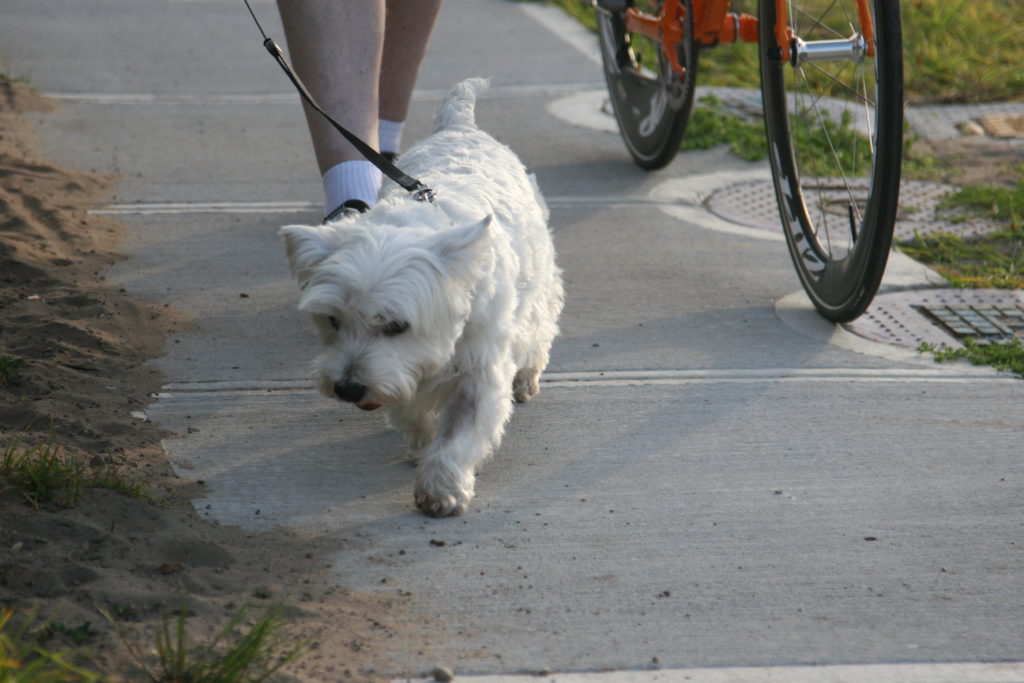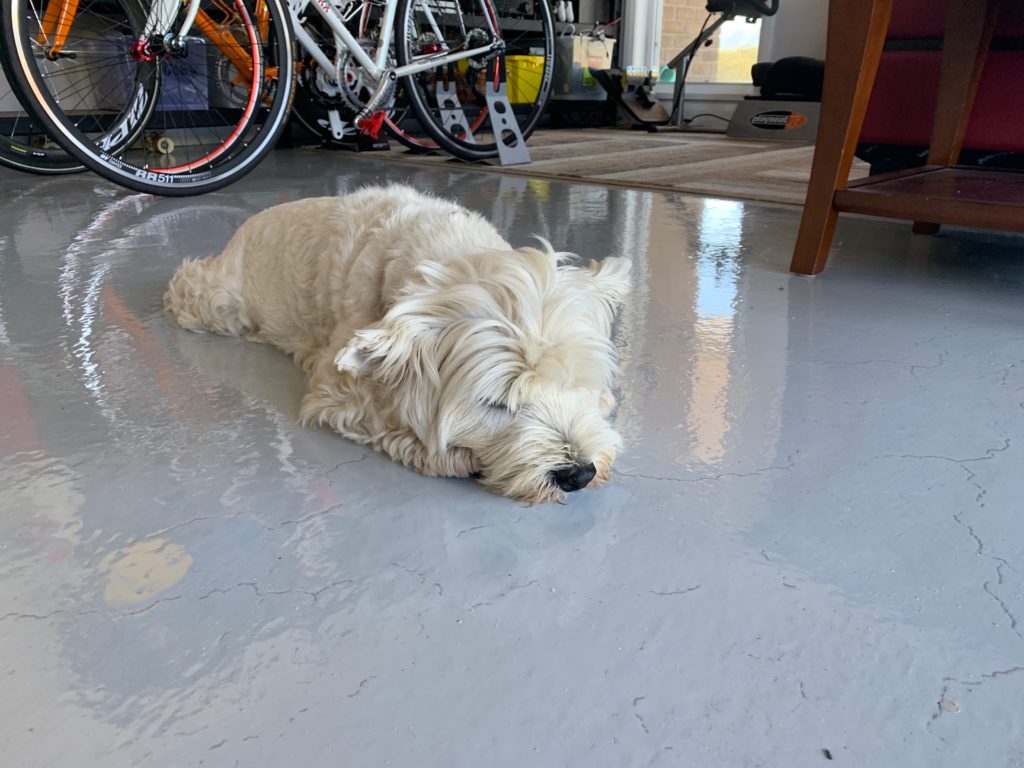 Hamish is getting two Westie pups to play with soon. He may decide that the Workshop is the only safe place to be.
–
Update May '19
The new shop dogs – Molly and Dougal – posed for some photos.