Recently I enjoyed a spot of Hunter Valley riding. I took the Merckx Alu out, and quickly realised that 23c tyres at 120psi does not provide any actual comfort on the slightly-less-than-perfect rural roads.
And there's plenty of gravel to be found, albeit in surprisingly good condition. But smooth tarmac it ain't 😞
Steve, you're not in Sydney anymore. Sigh.
So it's time to pull the trigger on a Gravel Bike. It's long overdue and I should have started one a year ago – I knew I was moving here!
I'm fortunate to have many excellent friends, and one of them (thanks Rob @Tempestbicycles) gave me a frame this week. It's a Kerry Hopkins road frame, but with centre-pull brake mounts.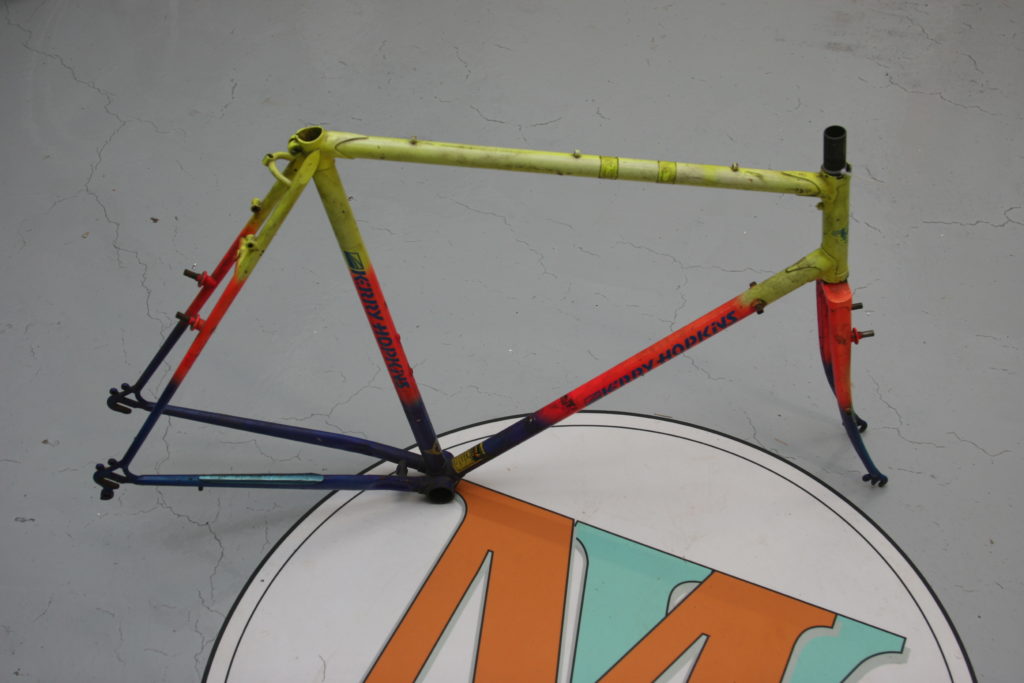 I'm guessing it's mid-80s, and it's no lightweight, but that's OK because neither am I. It's a 60/59, which is perfect for me.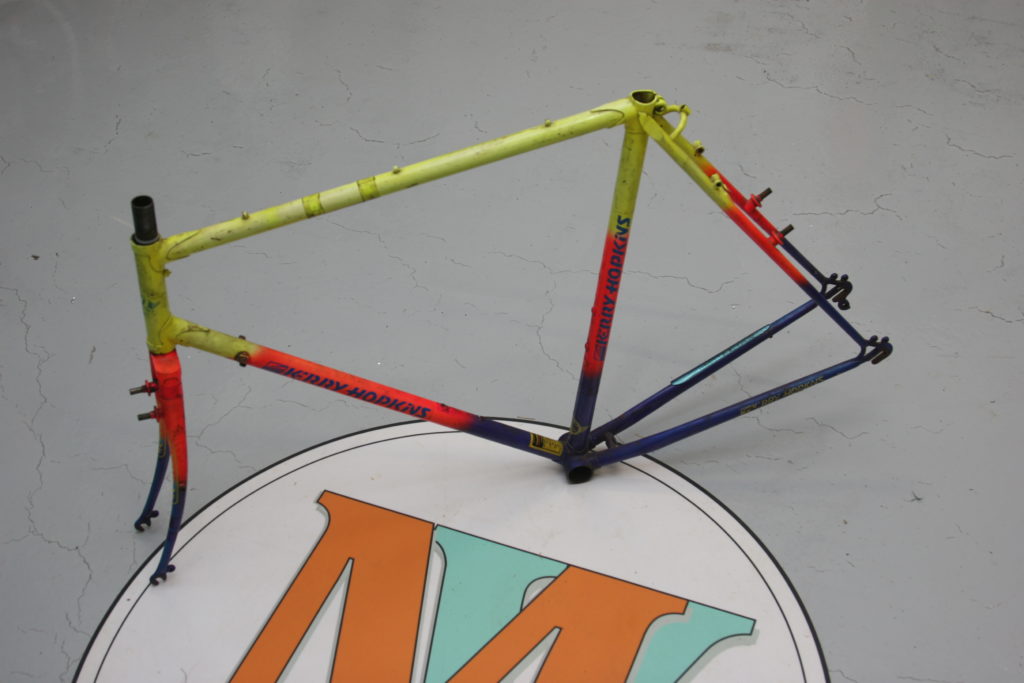 It needs new chainstays and cable stops, plus some dropout modernisation – Tempest will take care of that. We'll remove the rack mounts, and fit it with some awesome billet Cantilever brakes and a 2×10 gravel groupset.
Early signs are that it will take 32s – perfect!!
No question about colour, it'll be white with red decals, and a red pearl topcoat.
Welcome Millfield Special #2!